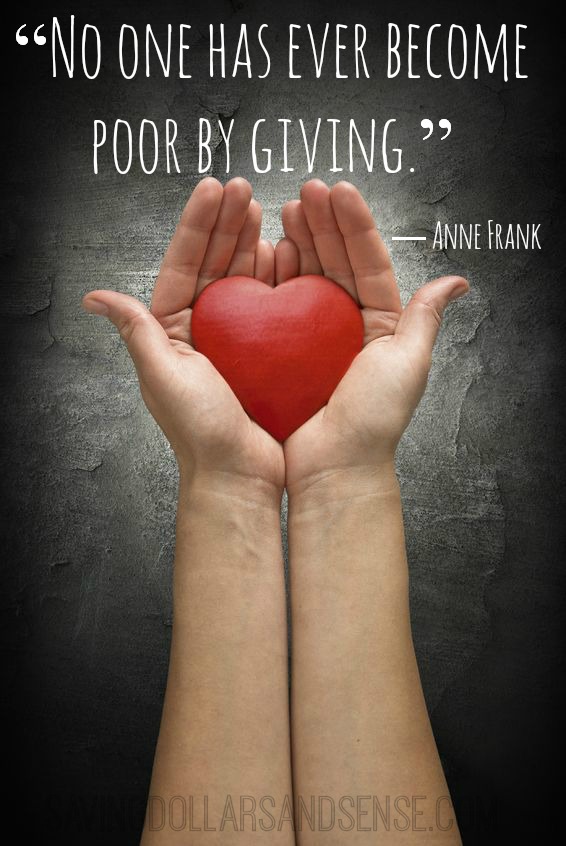 I have been struggling with something that happened to me on Monday night.
Since moving out more into the country, I don't see many of the homeless that I used to interact with almost daily before we moved.
A couple of months ago we spotted a man on the off-ramp, on the way to get to our house, and he was holding a cardboard sign explaining his plight and begging for whatever anyone would give.
At that time I made the split-second decision to just drive on by. After all, he didn't look homeless…
I have never seen him again and I went back to my nice little life without giving the moment much thought.
What's crazy about this is that when I lived in the city I would go out of my way to talk to that man, and here I was secretly hoping to never have to see him again.
Yes, it is true. Yes, I am ashamed.
Then on Monday, after weeks of absence, there he stood.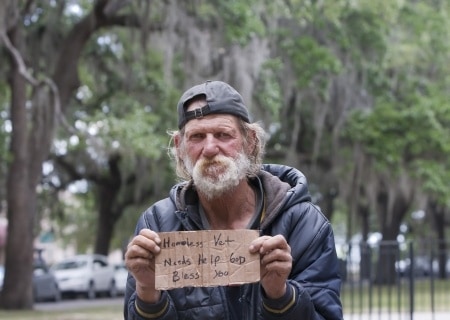 It was a strange day because I usually have no cash on me, and always shop with my debit card.
That day I had to take care of register mistakes at customer service and they handed a couple of dollar bills to me.
So while I waited in the long rush hour traffic line listening to some song on the radio about grace, I felt that nudge for the first time in a long time.
It was slight and I knew right away what it was because I used to feel them easily and all the time.
What I have been most upset about since then is the split second when I even questioned what I was going to do.
One is not born into the world to do everything but to do something.— Henry David Thoreau

— Henry David Thoreau
I knew what was right and yet I clenched the two single dollars bills in my hand as if they were going to make or break my budget.
I realize that for some this $2 is a make or breakpoint. I've been there too, and I don't believe God would have pricked my heart if he didn't already know that it was not my current breaking point.
He was testing to see where I was willing to give and where I was determined to hold on for dear life to a couple of pieces of paper.
I watched as I inched closer and closer to the man.
And maybe it wouldn't even matter if it was paper or something else. I guess it's just the act of holding on to something when God has clearly made you know that he wants you to give it away that matters.
If you can't feed a hundred people, then feed just one.— Mother Teresa

— Mother Teresa
It's when we stop bending to that first prick of our heart that propels us to do what is right and just that the hardening begins.
When you cease to make a contribution, you begin to die.— Eleanor Roosevelt

— Eleanor Roosevelt
Today I saw a very short, one minute video on Facebook which you can watch at the end of this post.
I realized right away why I had been feeling so unsettled in my spirit since Monday.
Although I ultimately did hand over the money and a warm smile, I just couldn't shake the feeling that there was more to the whole experience than just handing another homeless man some money.
It was because I realized I had almost gotten to the point of becoming one of the people in the video.
Did you ever play that game when you were young where you hold your hands together, and keep your fingers apart while someone else spins their finger around your hands until they close on their own because of some bizarre scientific reason?
This is exactly what I feel happens to us without even realizing it.
There is this force in the world that spins around us until our hands and our hearts are closed shut!
It's so important that we practice keeping ourselves open to those around us.
We make a living by what we get, but we make a life by what we give.— Winston Churchill

— Winston Churchill
The thing about clenching your fists closed so tightly that no one will be able to get anything from you.
It keeps you from being able to receive as well!
Don't be afraid to open up.
You might very well be surprised by how much giving is for you as much as it is for the other person.