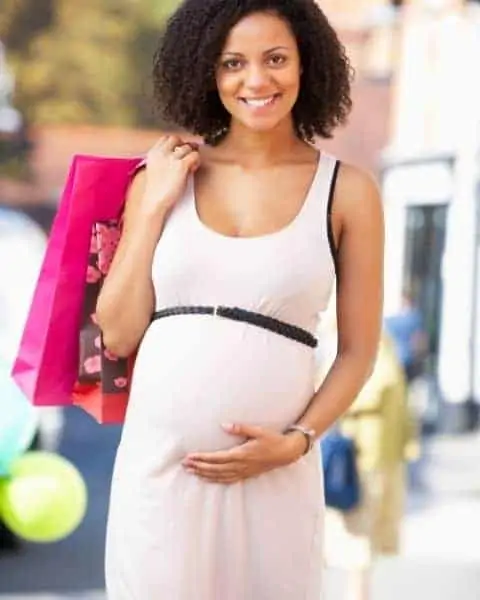 Though Pregnancy Awareness Month is all about health and wellness, new mothers are also confronted with changing bodies and budgets.
Once the morning sickness subsides, you'll discover a growing baby bump that makes it more challenging to wear your favorite outfits.
If you want to learn about How to Save Money, read more below.
Before you run out to your closest maternity store and buy a new wardrobe, consider these creative ways to help extend the life of your pre-pregnancy clothes and save money on maternity must-haves.
1. Think practically
Even if you plan to use your maternity wardrobe on your next pregnancy, remember you may not be pregnant during the same season and you may be a different size. Also, keep in mind you won't be in your maternity wardrobe forever, so make wise decisions about which pieces to purchase.
2. Extend your pre-pregnancy jeans
The belly band is a marvelous invention that literally extends the waist on your jeans. Even if you gain a little weight outside of your belly, try buying regular jeans in a larger size and add a belly band. You'll likely end up in those regular jeans after your baby is born anyway, saving you from buying maternity jeans after the fact.
3. Buy the basics
Basics like a stretchy one-size cami, tanks, t-shirts and belly bands are good buys at maternity stores. These basics can last through multiple pregnancies and be worn on their own or layered under sweaters for colder months. Since most maternity shops charge a premium, sign up for their e-newsletters to get notified about sales and promotions.
4. Shop online for a few pieces
Now that you've stocked up on the basics, it's time to splurge on a couple of maternity-specific garments that make you feel pretty! Check out Zulily, a favorite flash-sale site for moms that always has a sale for a line of maternity wear. If you're drooling over an Isabella Oliver dress, peruse the maternity clothing category onFreeShipping.org for a code to nab the dress for less!
5. Stock up on stretchy fabrics and long tops
Anything that's made out of a stretchy fabric will be perfect during and after your pregnancy. Long tanks, tunics paired with leggings and maxi dresses with empire waists are all items you may already have in your wardrobe. Use a belly band to help add length to shirts you already own.
6. Consider consignment
Both kids' and women's consignment stores typically have a selection of maternity wear. Look for gently worn items now and after your pregnancy, consider selling your items to the consignment store to make some money back on your wardrobe! Once Upon a Child is a popular children's and maternity consignment store, so click here to see if there's a location nearby.
7. Say "no" to maternity underwear
There's really no need for special bras and panties when you're pregnant. Your bras will probably need to be a little bigger and your panties may just go up a size. Definitely stick with low-cut panties so they sit just under your growing belly.
*****
Maisie Knowles is a working mother of two with four-years' experience writing on parenting and partner issues. She co-founded Kinoli Inc. with her husband and currently splits her time between managing the company as C.O.O. and raising her two young girls. For more information, visit MaisieKnowles.com.