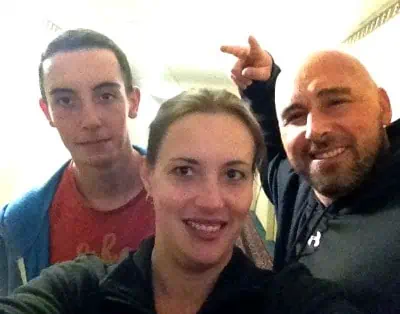 (Picture of my family and I heading to Cedar Point the first night)
For those of you who don't know, I grew up in Detroit. Which means I was only about 2 hours away from Cedar Point my entire life.
One thing that everyone from this area does is spend at least one day at Cedar Point. However, I never had the opportunity to go until this past weekend.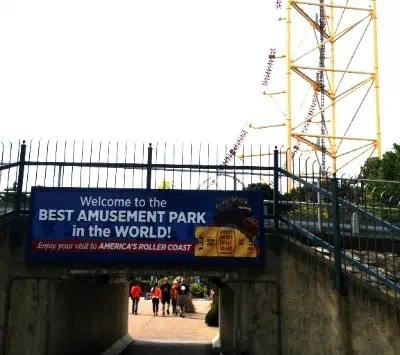 It may seem odd to most that in all my 36 years I never made it to the Best Amusement Park in the World, but there are a couple of reasons I never did.
First, we didn't have a lot of extra money to take yearly trips with friends to Cedar Point, and then there is the whole part where I am actually deathly afraid of roller coasters!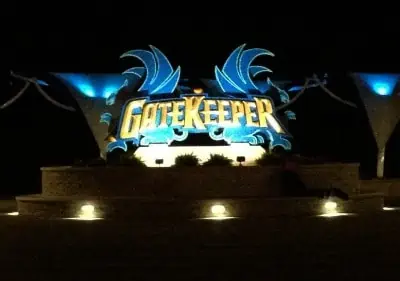 However, my son is very good at manipulating convincing me to do each ride just once.
I may or may not have ridden with my eyes closed each time praying for it to end quickly, but I DID ride!
In fact I road several the first night!

My guys, on the other hand, LOVE roller coasters as you can see from this picture.
I am glad that I overcame my fear and rode the coasters, but I am still paying for it days later with a very sore neck and back.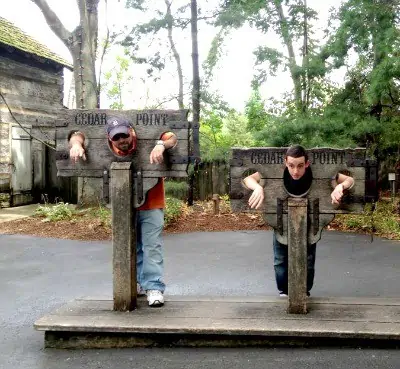 These two thought it was funny to watch me pout my way up to each ride, so I had fun seeing them in the stocks.
But I have to admit that even though I still hate most roller coasters, I did actually like the Twisted Terror and The Dragster!
They are fast and over before you know it, and they aren't jerky at all which my back and neck were quite thankful for.
I also liked this swing ride that takes you up into the air over 300 feet and spins you around. Nighttime is the perfect time to ride it and see the entire park all lit up from so high up in the air.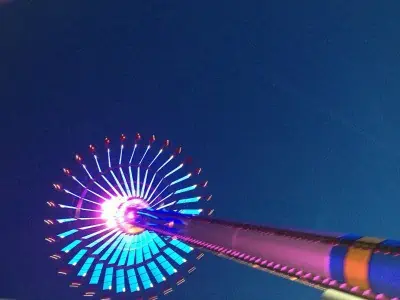 It was a nice surprise to find out that we would be there the weekend of Point Fest, a popular Christian music concert with Toby Mac and Third Day.
We didn't get tickets to the concert, but we were able to hear the music from the Point Fest concert as we walked to the park on Saturday night.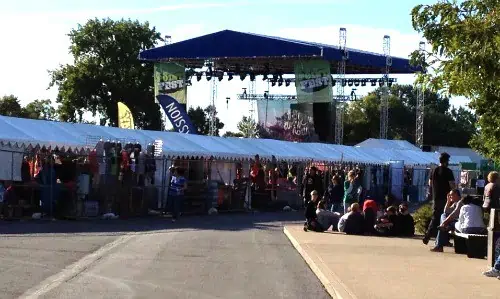 It was also the opening of HallowWeekends so there were a lot of spooky things throughout the park to see later in the night time.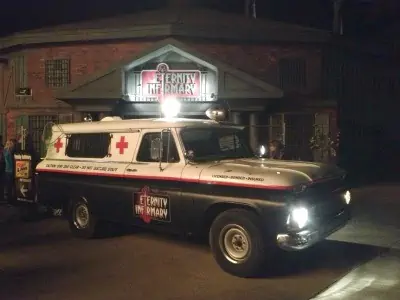 This almost looks as bad as our guest bathroom before Rich started making it beautiful!
(Stay tuned…..Guest Bath Update Post coming soon!)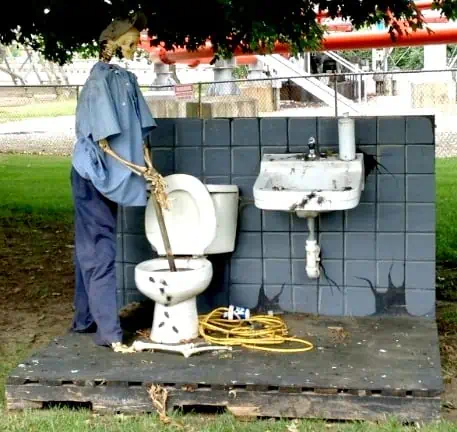 I am happy to say I survived three days of intense Cedar Point fun with my family and look forward to visiting again someday!