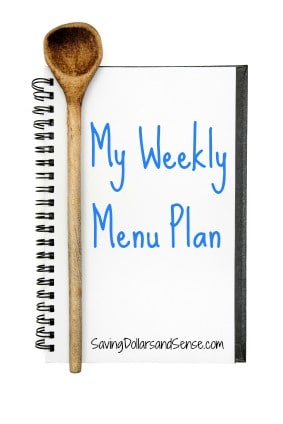 I apologize that my menu plan for the week is a bit late.
We had a ton of food left over from the Superbowl so we just ate that for dinner on Monday and I made a frozen pizza for dinner last night.
Here is the rest of my menu plan for the week.
Breakfast and lunch is pretty much the same around my house which is why that part of the menu never changes.
Breakfasts – consists of oatmeal, cold cereal, fruit smoothies, toast & poached eggs.
Lunches – consists of soups, peanut butter or tuna sandwiches, and dinner leftovers.
Dinners – I will try to include lots of veggies this week.
~ Monday ~
Leftovers
~ Tuesday ~
Pizza
~ Wednesday ~
Polish Kielbasa and Fried Potatoes
~ Thursday ~
Chili
~ Friday ~
Pancakes and Sausage
~ Saturday ~
Chicken Noodle Soup
~ Sunday ~
Usually we have a very late lunch and just find something small for dinner. Either way I don't plan because I like to be flexible for anything that pops up.