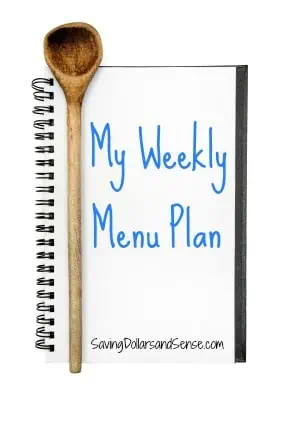 I know for some the idea of menu planning seems daunting.
I much rather be a spontaneous person myself, but the fact is that when I plan I save. I usually just plan my dinners a week at a time because that is also how I usually shop.
But on occasion, when I know my life will be especially hectic, I will plan for an entire month.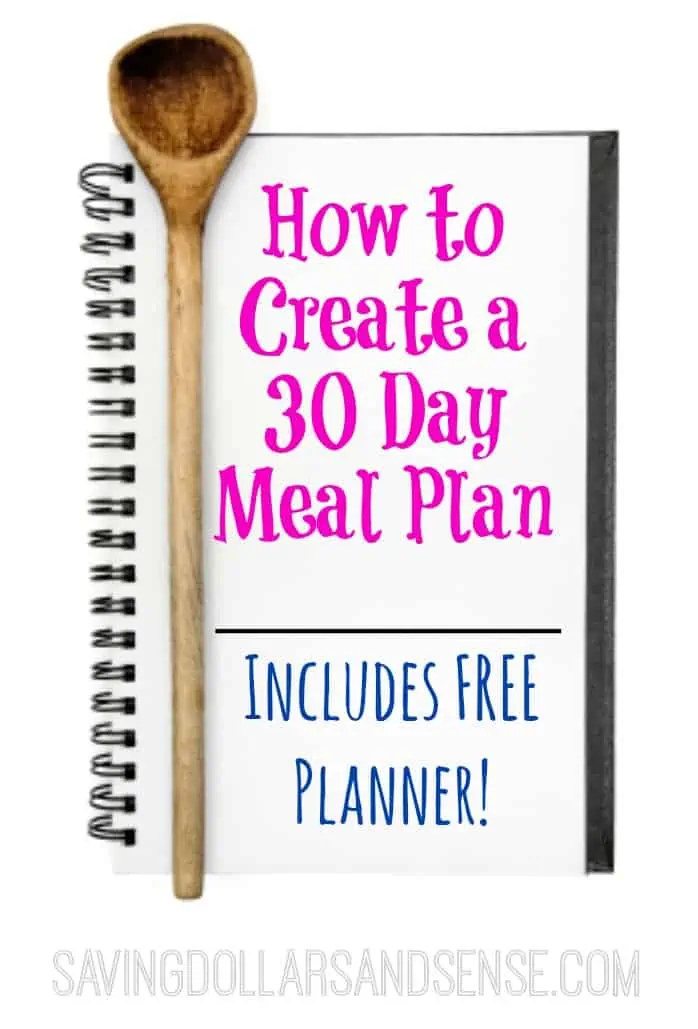 How to Create a 30 Day Meal Plan Rotation
I share how I personally plan for a whole month. Plus you can use the FREE Printable Meal Planner to get started too!
Now on to this week's menu plan.
Breakfast and lunch are pretty much the same around my house which is why that part of the menu never changes.
Breakfasts – consists of oatmeal, cold cereal, fruit smoothies, toast & poached eggs.
Lunches – consists of soups, peanut butter or tuna sandwiches, and dinner leftovers.
Dinners – I will try to include lots of veggies this week.
~ Monday ~
Leftovers
~ Tuesday ~
Beef Stir Fry
~ Wednesday ~
Hamburgers and Cucumber Salad
~ Thursday ~
Grilled Chicken Salad
~ Friday ~
Steak, Green Beans and Parsley Potatoes
~ Saturday ~
Chinese Takeout
~ Sunday ~
Usually, we have a very late lunch and just find something small for dinner. Either way, I don't plan because I like to be flexible for anything that pops up.