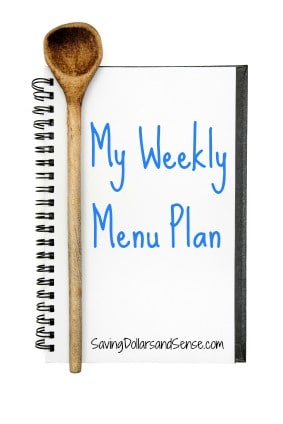 My plan for meals this week is to make as much barbecue food as possible that can be ready to heat and eat throughout the week.
I also have a bag of stale tortilla chips that were left sitting in a bowl a little too long.
They aren't good for salsa anymore, but I have a taco casserole that they will work perfectly for, so I am adding that to the menu plan this week as well.
Below you can see what I plan to make to feed my family this week.
Breakfast and lunch is pretty much the same around my house which is why that part of the menu never changes.
Breakfasts – consists of oatmeal, cold cereal, fruit smoothies, toast & poached eggs.
Lunches – consists of soups, peanut butter or tuna sandwiches, and dinner leftovers.
Dinners – I will try to include lots of veggies this week.
~ Monday ~
Pizza
~ Tuesday ~
Grilled Lemon Pepper Chicken and Cheesy Stuffed Peppers
~ Wednesday ~
~ Thursday ~
Hamburgers, Brats, Chicken, Baked Beans, Corn on the Cob, Pasta Salad and Potato Salad
~ Friday ~
Leftovers
~ Saturday ~
Leftovers
~ Sunday ~
Usually we have a very late lunch and just find something small for dinner. Either way I don't plan because I like to be flexible for anything that pops up.