Check out the Young Living Sale happening now!
That's right, you will save 15% off everything now through September 26th, plus get free shipping when you spend 100PV or more.
Below are just a few of the ways that you can use each of the essential oils that are on sale.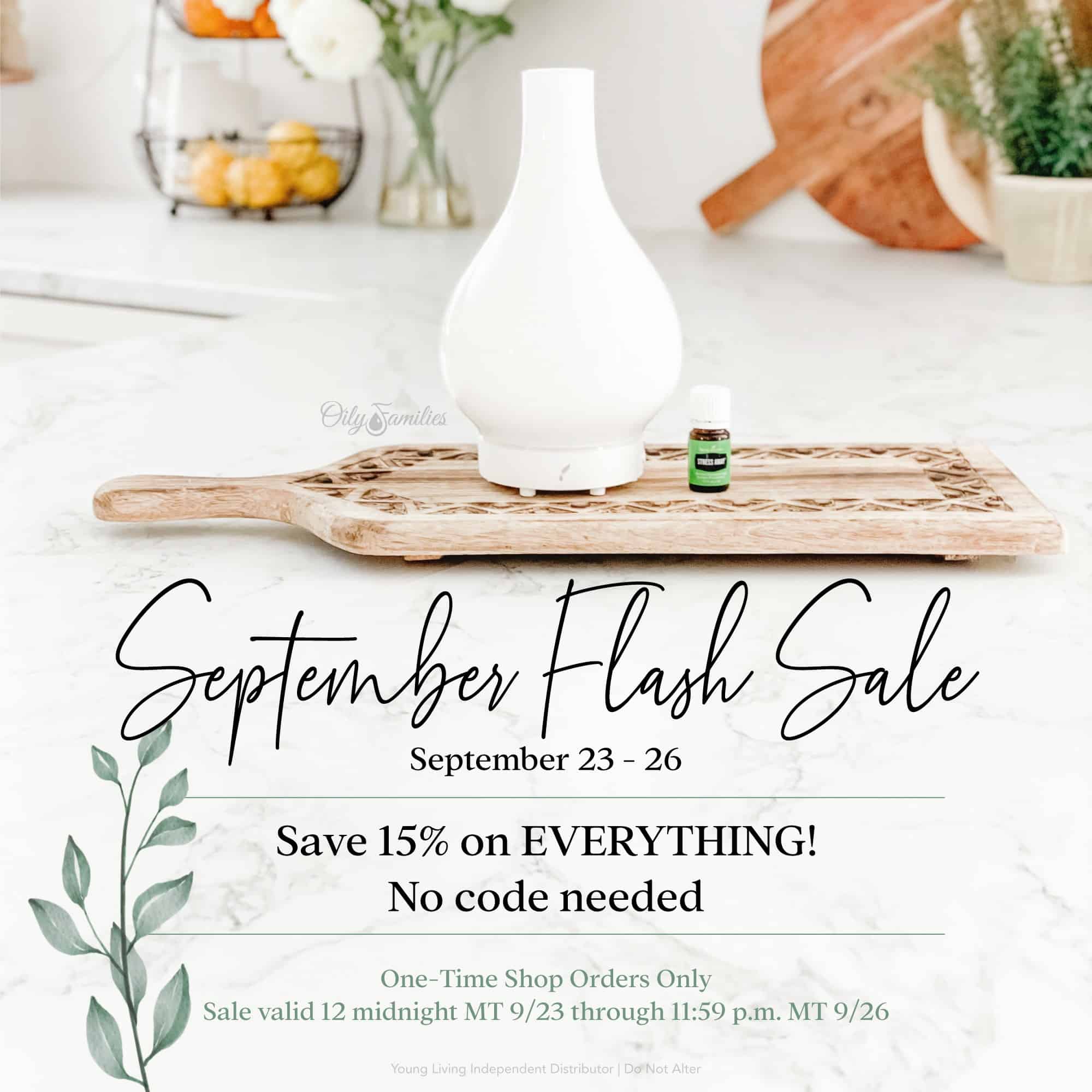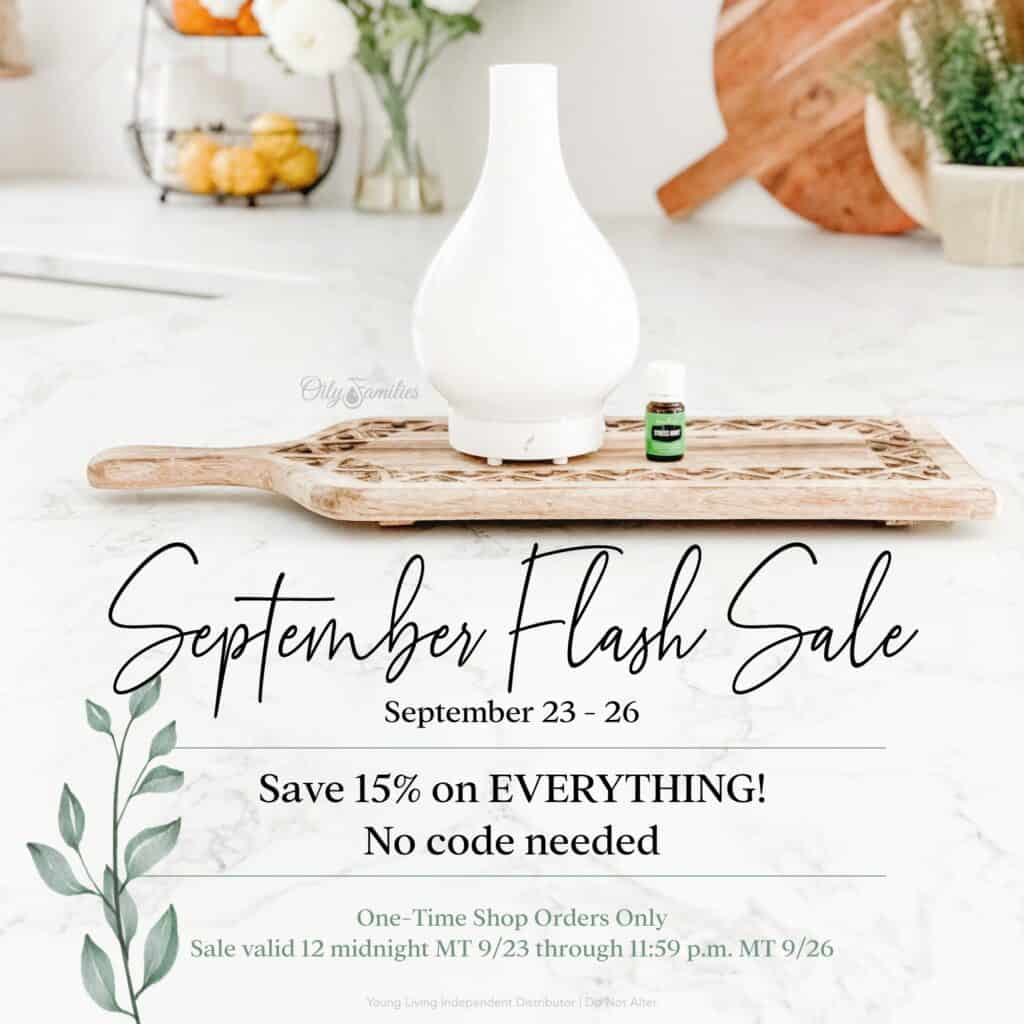 Please keep in mind that there are SO many ways to use these powerhouse oils, that I cannot possibly list them all here.
But if you go to Google and put in "the benefits of _______" and search for each of the oils you are interested in, you'll see so many more reasons why they are awesome ones to have on hand during the winter season and beyond.
Now let's check out some of the essential oils that are included in the 15% off sale today.
Bravery in a bottle for the littles!
This oil reminds me of Valor with a hint of an orange creamsicle.
Roll on wrists or spine, or take a big inhale, when you're going into a new situation and need some courage.
This is a happy oil – but it is also KEY in nearly all the blends and supplements YL makes for healthy digestion!
It's also amazing for pregnant mamas with morning sickness! Inhale as often as needed!
Also a Vitality, this is delish in Ningxia over ice, and add a Zyng if you need some extra energy + fizz!
Make sure you add a few extra Vanilla oils to your cart bc you will be obsessed.
Young Living's exclusive Vanilla oleoresin has a pure, amazing, scent.
Made from the beans grown in the northwestern region of Madagascar, it is uniquely extracted in a way to blend with other essential oils, unlike traditional vanilla extracts.
Not only does it smell amazing, you can apply it to your skin & hair to help condition and moisturize.
Four words, friends. Vacation. In. A. Bottle.
Stress Away is like being on a tropical isle, in a hammock, sipping a pina colada.
When in reality, you're stuck in bumper to bumper traffic, your boss just chewed you out, or your kids spilled your hot fresh cup of coffee all over the clean and folded clothes, and your baby just spit up all over you. And you have to leave for an important meeting in 5 minutes.
Our favorite ways to use this gem:
Apply to wrists or back of neck to help you chill out!
Add 3 drops to ¼ c. epsom salt and soak away your troubles in the bath.
Diffuse with lavender before bed to promote a calming atmosphere
If you have any questions at all, please feel free to reach out to me and I will do my best to answer them all.