One of the hardest things I had to do was walk through the doors of a fitness center.
You see many years ago, gyms were only a place for the super fit, the super strong and the super beautiful people.
They were not for me, the average stay at home mom who just wanted to do a little cardio and maybe work on some leg machines.
I remember how uncomfortable it was when I went to the gym with my husband. I hated it.
Planet Fitness Deals 2022
Scroll down to find all of the current membership deals for Planet Fitness happening now.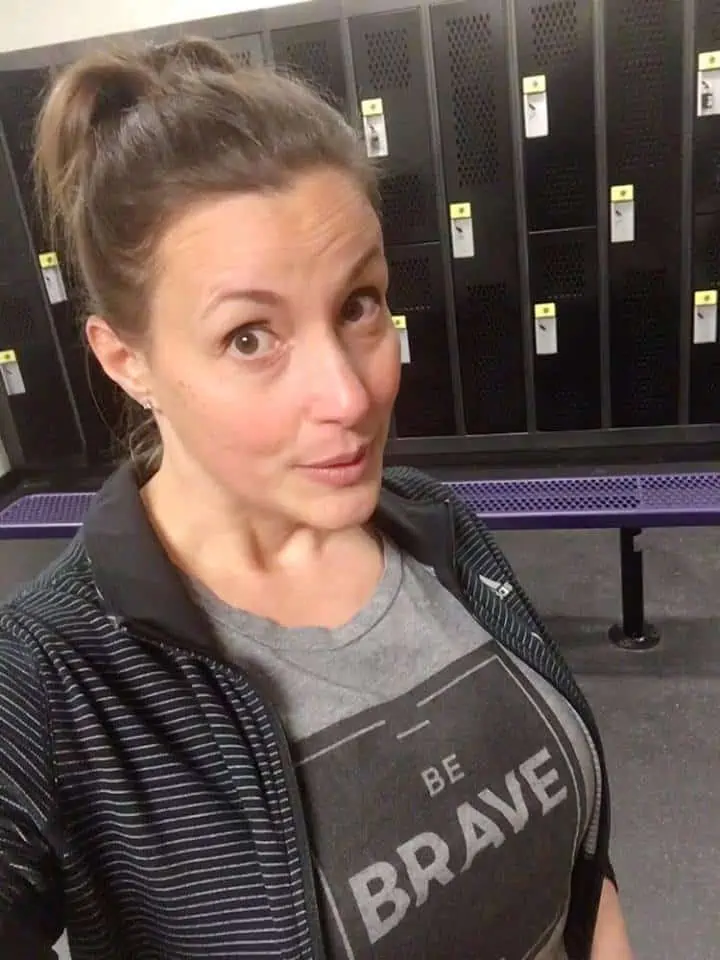 *This is a sponsored post. I was compensated on behalf of Planet Fitness to share my story, however, all opinions expressed are solely my own.
The stares from others would always lead to the negative self-talk, that left me feeling worse than before I started. Eventually, it was easier to just stay home than go through that cycle over and over again.
And that is where I stayed for many years, as my physical health continued to decline.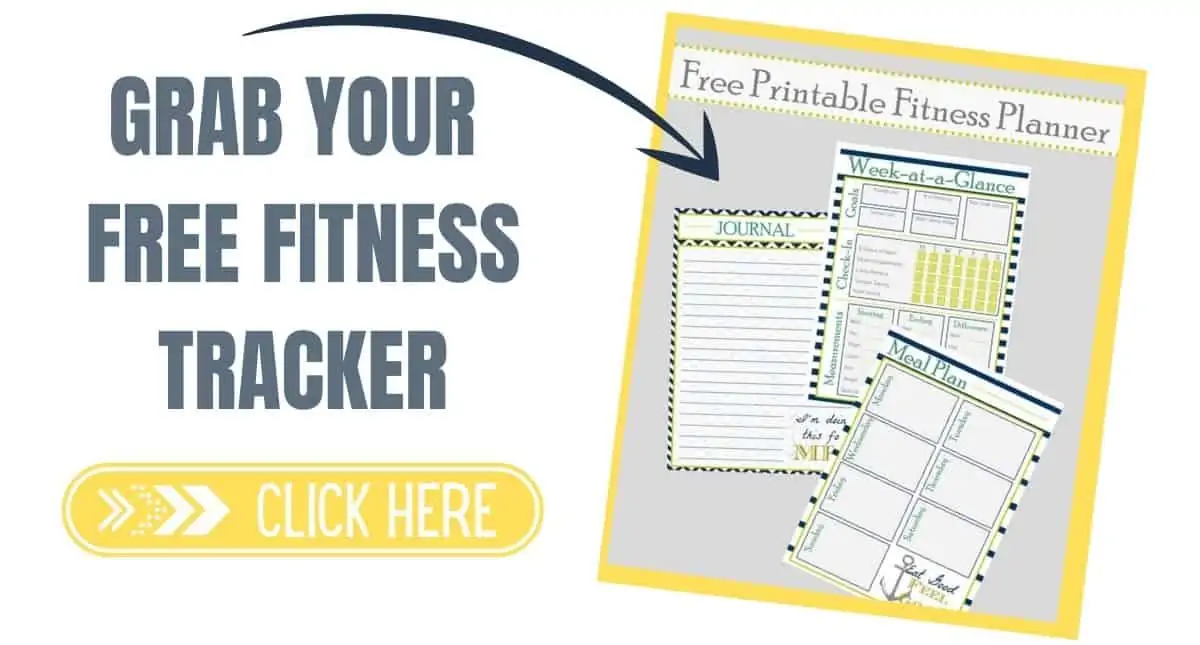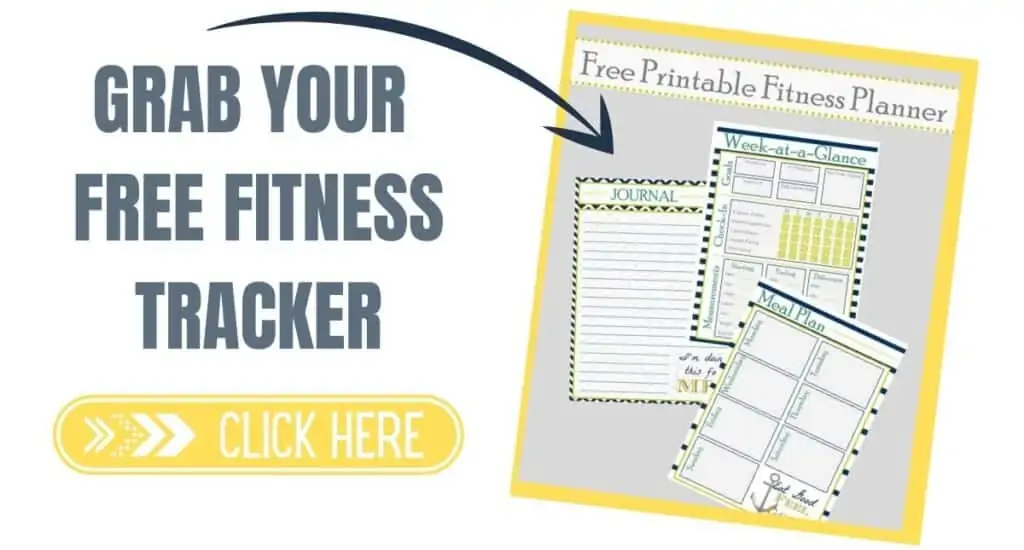 A couple of years ago after my big health scare, I decided it was time to start focusing on my own health and wellness.
I realized that I needed to ignore the stares and the negative self-talk and just go for it because I was worth it!
My husband and I knew that we needed to make some lifestyle changes if we wanted to make our health a priority.
This included changes to the way we ate, making sure we're getting adequate sleep every night, and incorporating regular physical activity.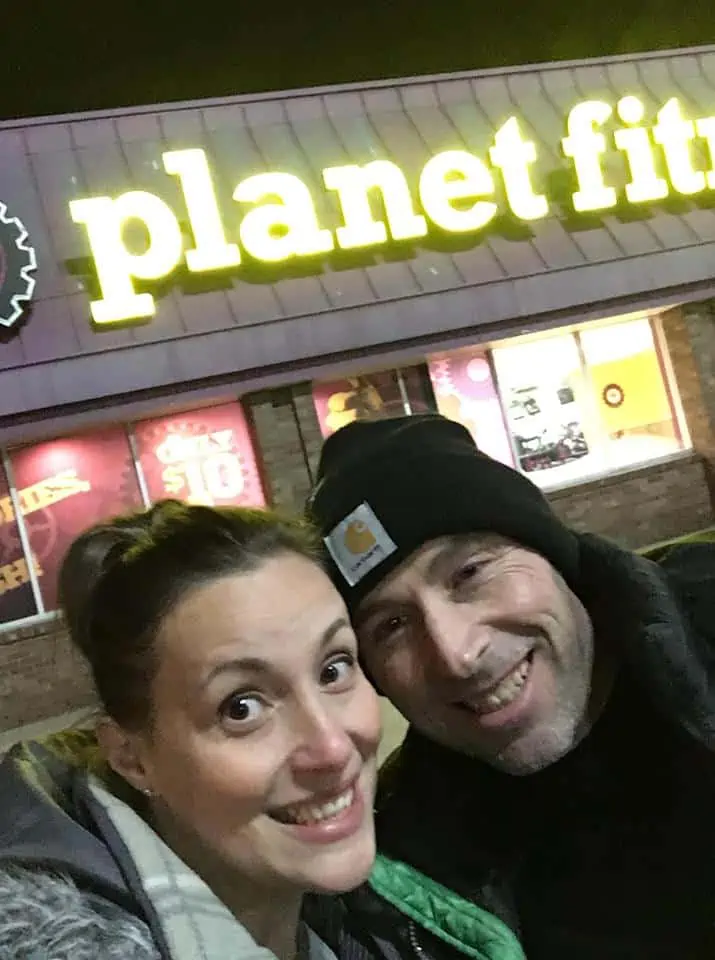 The first time I walked through the doors of Planet Fitness I knew this was not the same as any other gyms I had been to.
You are greeted by the friendliest smiles as soon as you enter to check-in.
Seriously, the staff is always so happy to see you, and never forget to greet you or say have a nice day as you are leaving.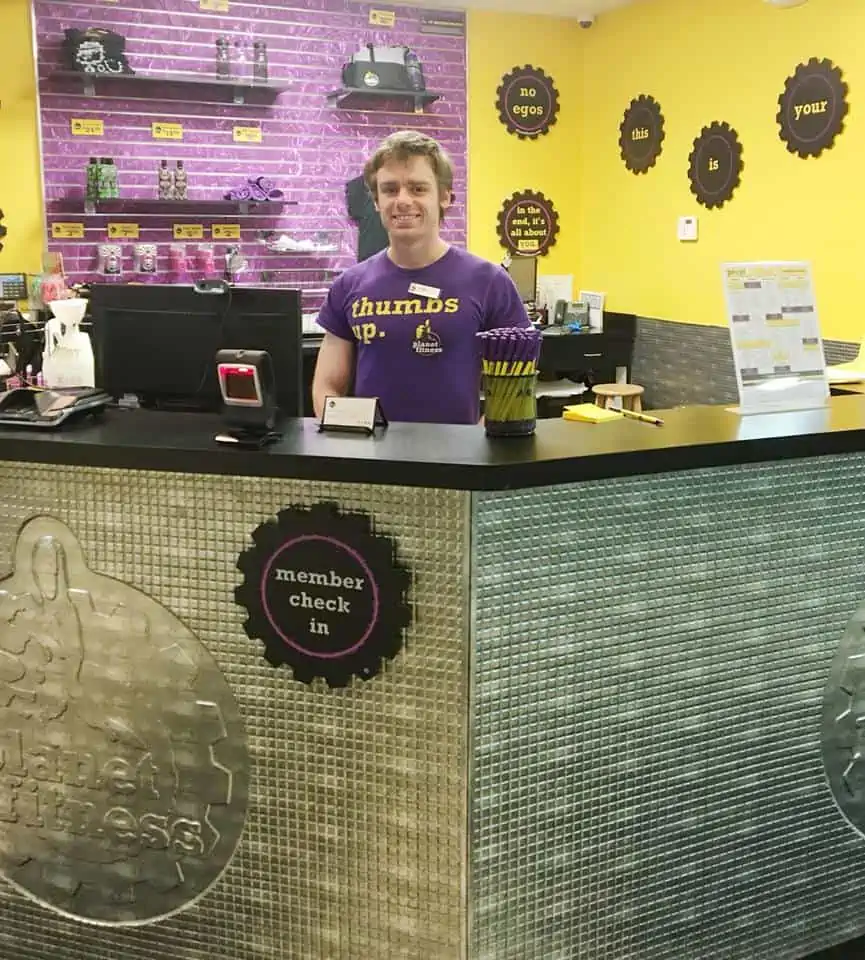 This is Tyler, he is one of the trainers at my local Planet Fitness, he is also super helpful. If you ever need anything, hit him up!
I noticed right away that there were all kinds of different people.
It was obvious that this was a place where everyone belonged and I felt instantly at ease, as all of the fear just melted away.
After a short time, I was surprised that I was actually really looking forward to my regular workouts and I began to enjoy the way I was feeling too.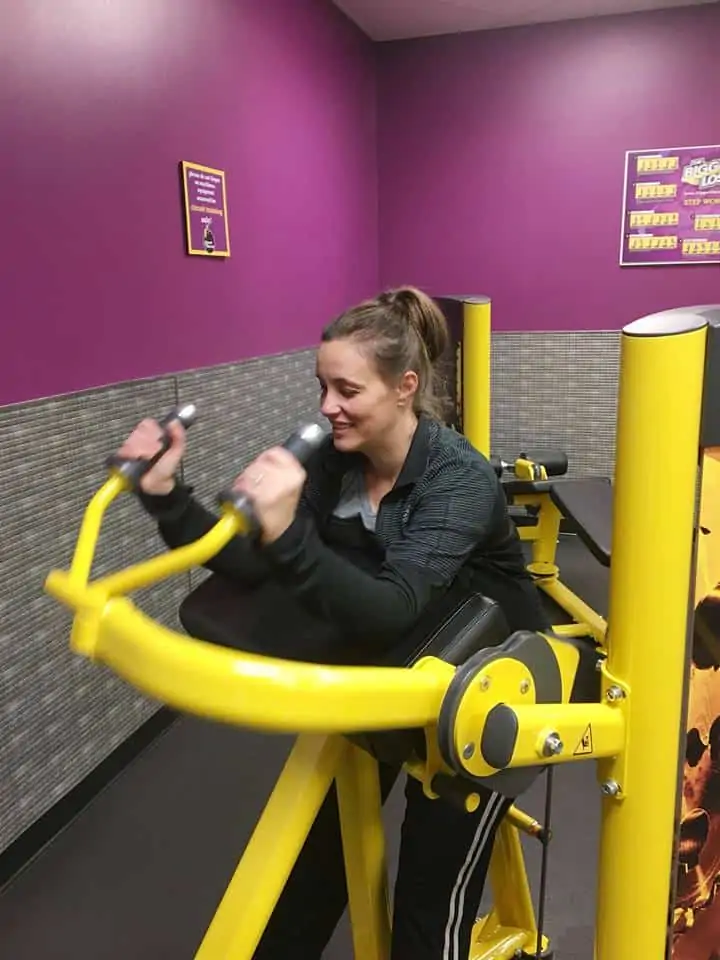 It's not about losing weight, it is about feeling good in your own body!
Planet Fitness Specials
You'll always find the best deals on memberships at Planet Fitness, which is one of the things that I love the most!
The 30 Minute Circuit is my favorite because it is short and sweet and to the point. I can get a complete workout in, even when I am limited on time.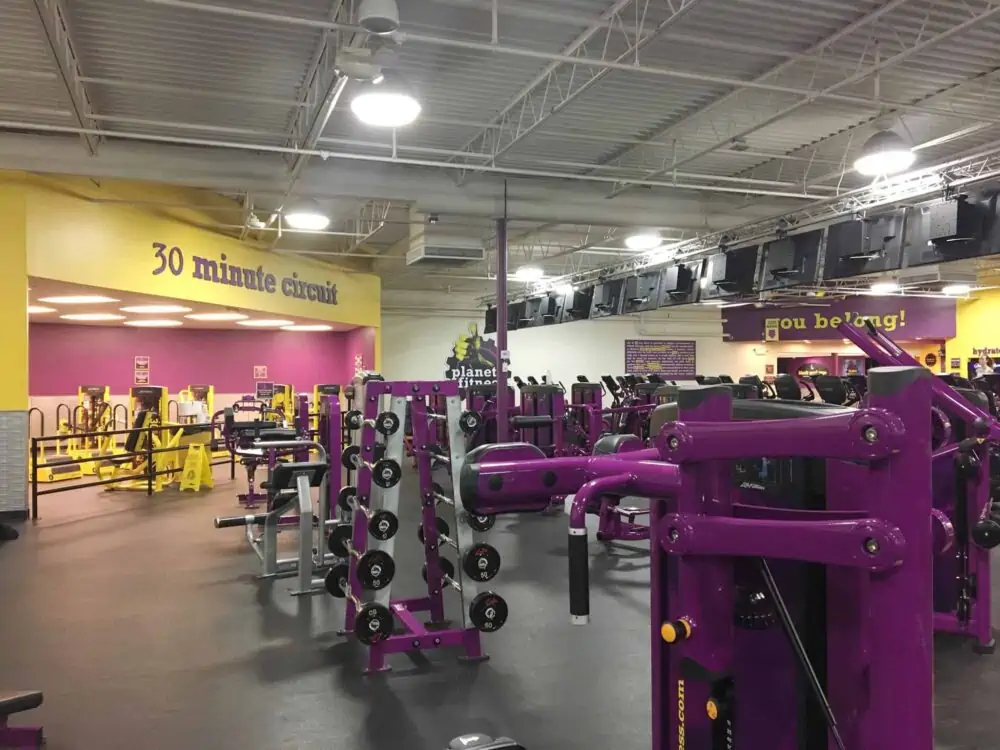 Planet Fitness has revolutionized the fitness industry with extremely low prices and offers a variety of benefits including a hassle-free environment called the Judgement Free Zone®, brand name cardio and strength equipment, fully equipped locker rooms, flat-screen televisions, unlimited small group fitness instruction by a certified trainer through the PE@pf® program, and much more.
Planet Fitness FREE Day Pass
They are offering the best deal on memberships for everyone and you can find those details below.
But if you just want to check out all that your local Planet Fitness has to offer, why not grab a FREE Day Pass.
Planet Fitness New Member Sale
Because each location may vary slightly, be sure to check the location nearest you for the latest Planet Fitness membership deals.
This was the price when I checked my nearest location, just to give you an idea of the membership costs.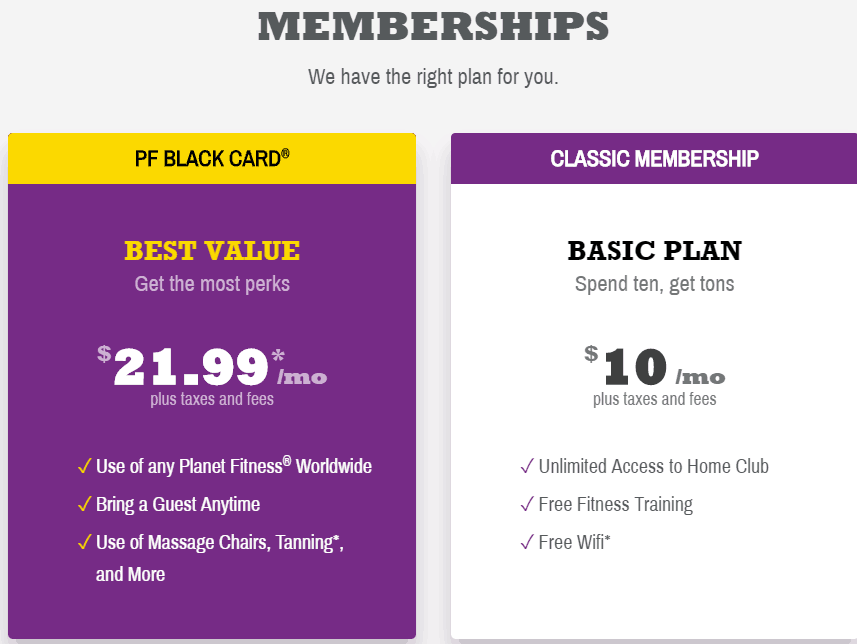 My husband and I have shared a PF Black Card Membership over the last several years.
But now that I actually enjoy going to the gym, I am ready to make the investment to get my own Black Card Membership, so that I can take advantage of all of the extra perks!!
I hear the hydromassage beds are divine.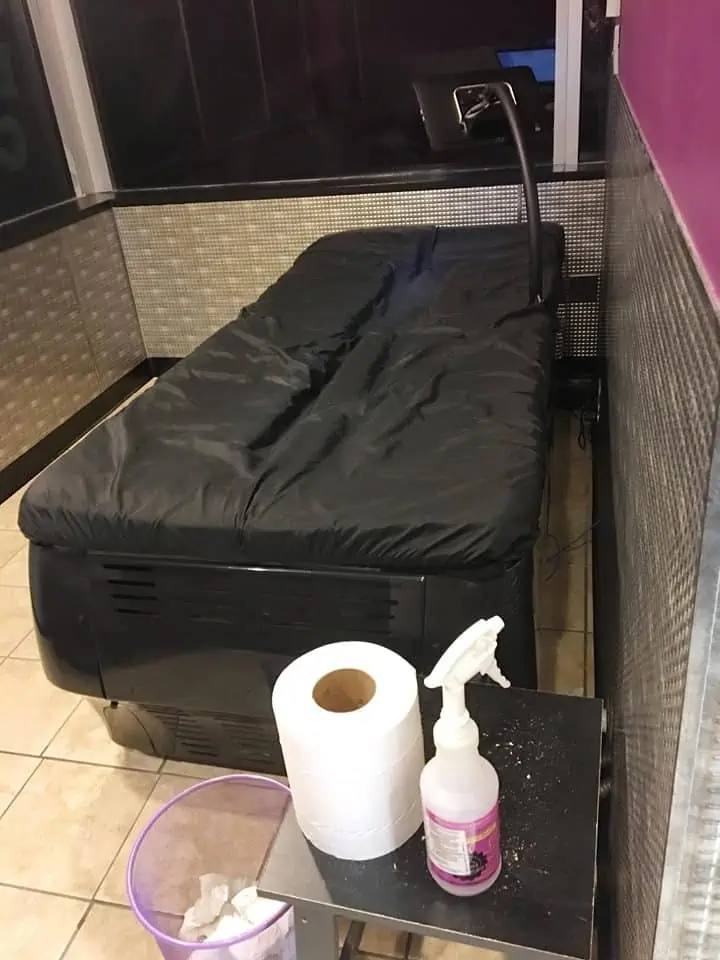 With over 2000+ locations nationwide, you can find one near you here.
What comes with a Planet Fitness Membership?
Free Planet Fitness Classes – Over 50 group sessions each week to choose from.
Free Wifi – this is important to me as I am able to catch up on my favorite podcasts while running on the treadmills.
Tons of Machines – I've never had to wait in line for one of the cardio or strength machines because they have so many of them available.
They also have complimentary tanning, nice shower areas, Hydromassage beds and massage chairs for Black Card holders.

Oh!! I forgot to mention they offer free pizza on the first Monday of the month and bagels on the second Tuesday of the month.
(This may not be available at all locations at this time)
How could I not fall in love with a place that offers free pizza?!!
One of the things I love most is how it truly feels like a community.
In fact, Planet Fitness also provides members with an opportunity to connect and support each other with "Planet of Triumphs," an online community that celebrates all accomplishments and inspirational stories of Planet Fitness members.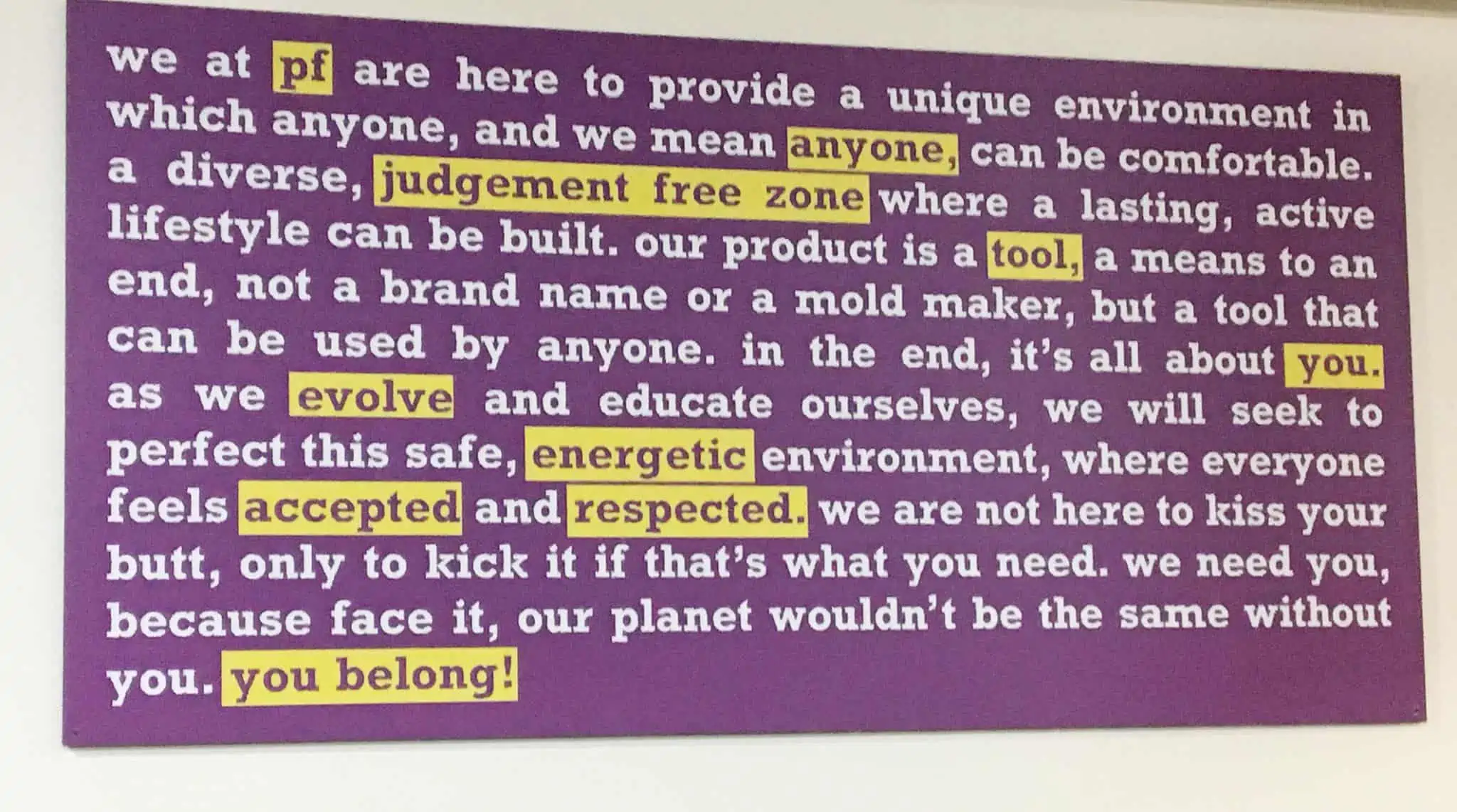 Planet of Triumphs provides an online platform for members to recognize their triumphs (big or small), share their stories and encourage others, reinforcing the Company's belief that 'everyone belongs.'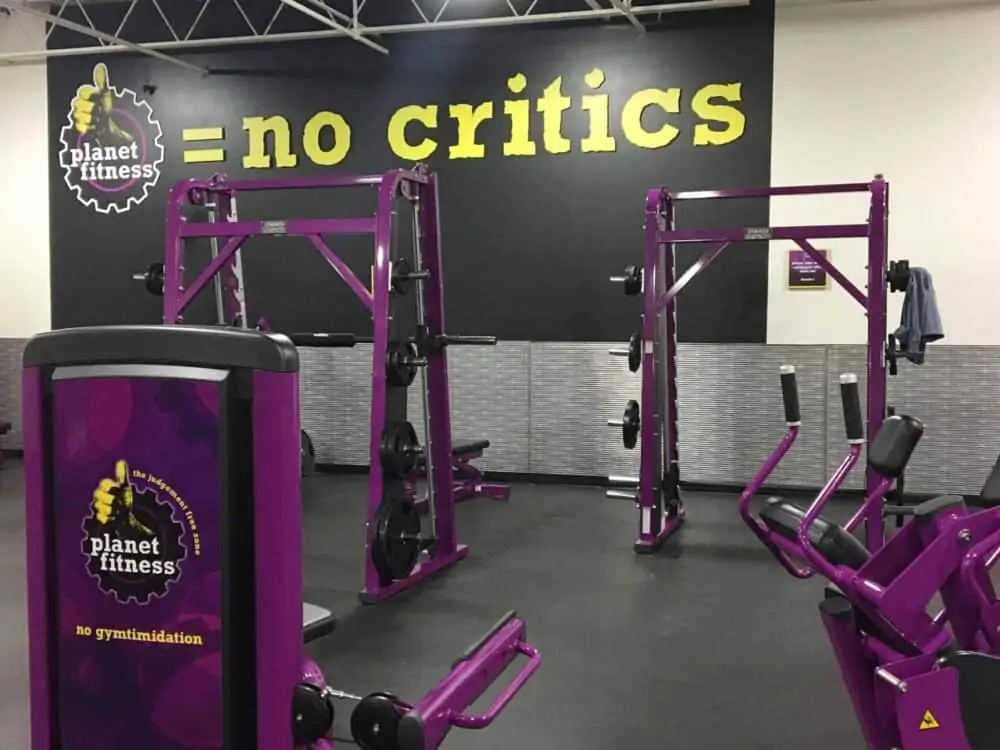 So anyway I just wanted to make sure that you knew about this amazing sale and encourage you to join me this year, as we get healthy in our own ways and learn how to live our best lives!
For those who have asked, here are some FAQ's and their answers about Planet Fitness.
Can I use someone else's Planet Fitness card?
According to the Planet Fitness membership policy, only the cardholder is officially allowed to use a Planet Fitness gym.

The guest policy invites PF Black Card members to bring a guest any time they like for free. However, it costs $20 per day to work out at Planet Fitness as a guest without an accompanying member.
Does Planet Fitness have a free trial?
Planet Fitness offers FREE 1-day pass. You can claim your free pass in the Judgment Free Zone of Planet Fitness on their website every 90 days! You must choose a location when you request your free pass.
What is the PF Crowdmeter?
Just open the PF App or visit your local club's page to access our Crowd
Meter. It will show you how many members are there! It just one of the many ways we're doing our part to ensure you can gym confidently.
How do I cancel my Planet Fitness Membership?
If you must cancel your membership, the process is easy. You can fill out a cancellation form at the front desk of your home club, or send a letter (preferably via certified mail) to your club requesting cancellation. Memberships can't be cancelled by email or phone.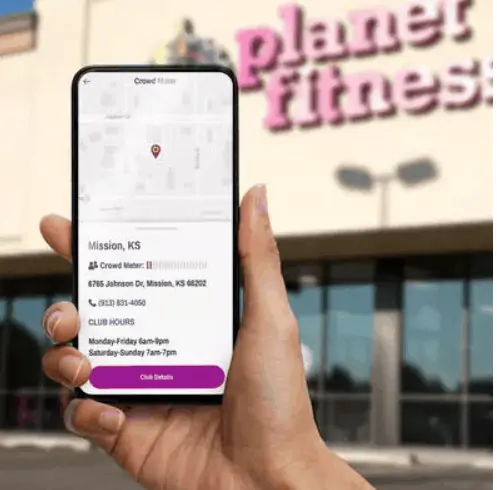 Planet Fitness Promo Code
There are no Planet Fitness promo codes currently available. I'll be sure to share them whenever I see that there are new ones available.
Sign up for your membership today here!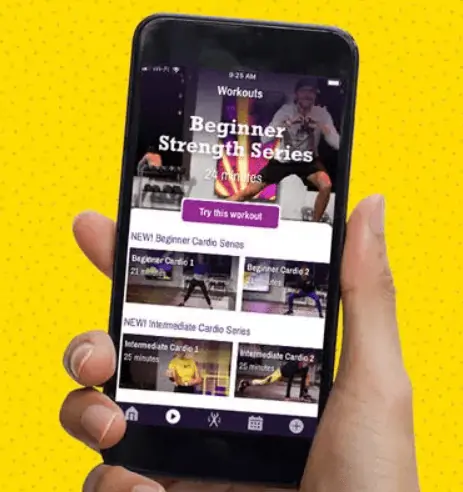 Free Planet Fitness Workout App
At Home Workout Videos and Tracking: Planet Fitness has hundreds of workout videos and tutorials to keep you moving at home or in our clubs. Plus, you can track all of your hard work.
Work Out with Erica Lugo: Check out 8 workouts guided by The Biggest Loser fitness expert, and real life Planet Fitness member, Erica Lugo!
Although this has been a sponsored post and I received compensation to share my thoughts with you, all opinions shared are fully my own.