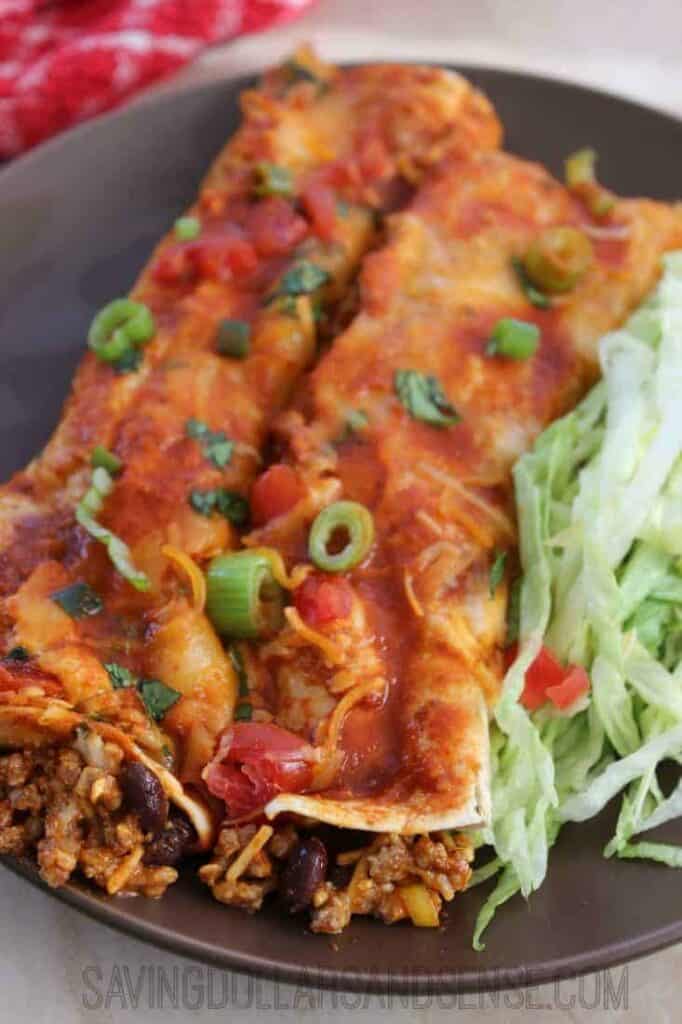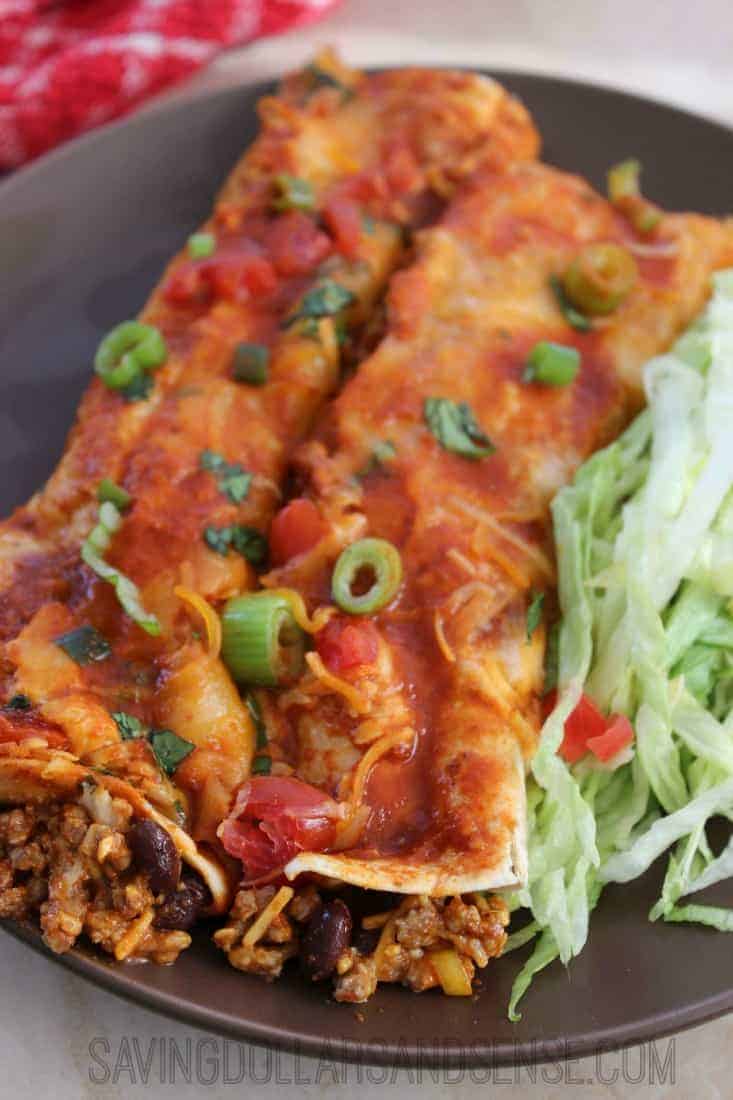 This simple Beef Enchiladas recipe never disappoints when I am looking for a dinner idea that everyone in my family will love.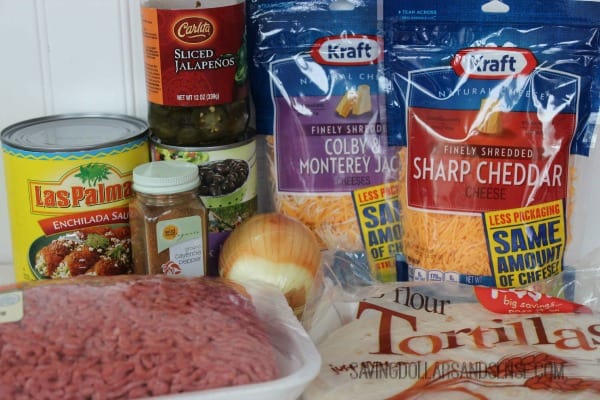 INGREDIENTS
3 cups Enchilada Sauce
1 lb Ground Beef
1 Onion diced
1 tbsp Olive Oil
1 tbsp diced Jalapenos
1/2 tsp Cayenne Pepper
1/2 cup Black Beans, drained and rinsed
1 1/2 cup shredded Colby Jack cheese
1 1/2 cup shredded Cheddar Cheese
10-12 Tortillas (Homemade Tortillas)
2 tbsp chopped Cilantro
2 tbsp chopped Green Onions
2 tbsp chopped Tomatoes
Salt and Pepper to taste
DIRECTIONS
Preheat oven to 375.
Pour 1 cup enchilada sauce in bottom of baking dish.
Heat oil in a skillet over medium heat and add ground beef, jalapenos, cayenne and onion.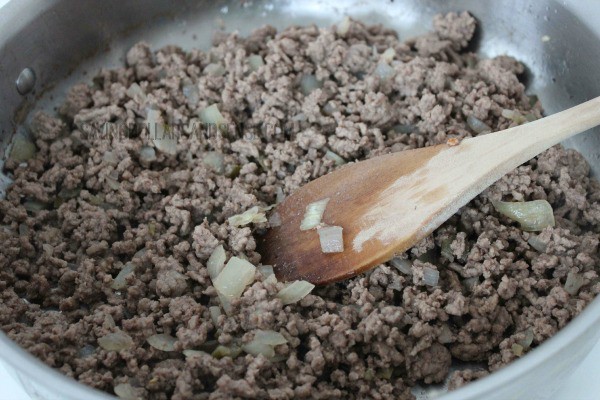 Cook until browned and drain.
Warm tortillas by heating in microwave for 1 minute.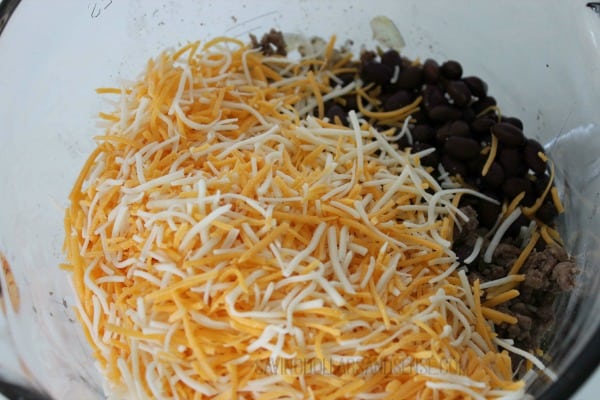 Combine ground beef mixture, 3/4 cup colby, 3/4 cup cheddar and beans.
Place about 1/2 cup of mixture in center of each tortilla and roll.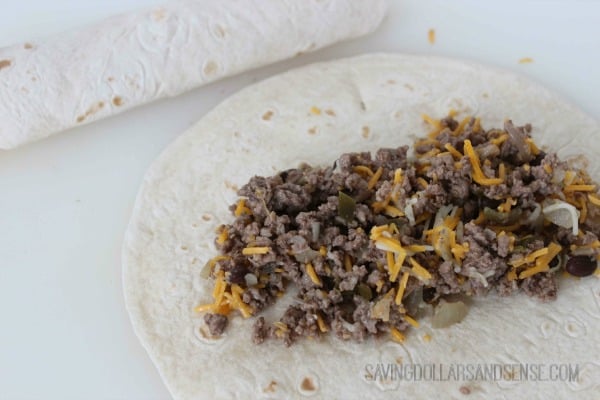 Place each, seam side down, in baking dish.
Top with remaining sauce and cheeses and bake 20 minutes until sauce is bubbling.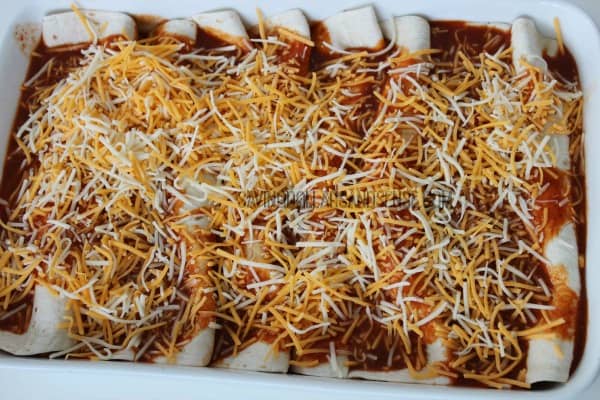 Garnish with cilantro, green onions and tomatoes.