When you have a budding reader in your home it helps to take advantage of fun and free reading incentives like the Sylvan Book Adventure free reading program.
This is one of the ways that I would encourage my kids to read every single day.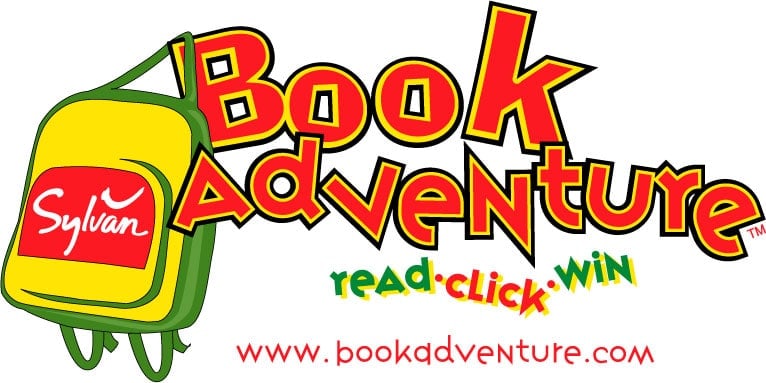 Sylvan Book Adventure
The Sylvan Book Adventure is a FREE reading incentive program for kids.
Book Adventure is a fun interactive online reading program for children in grades K-8, brought to you by the experts at Sylvan Learning.
Through interactive tools, games and motivational rewards, your kids will learn to love reading.
We make it easy for children to find a book, take quizzes and win prizes for their reading success. Plus, our site is packed with tips and resources parents and teachers can use to boost reading skills and track progress.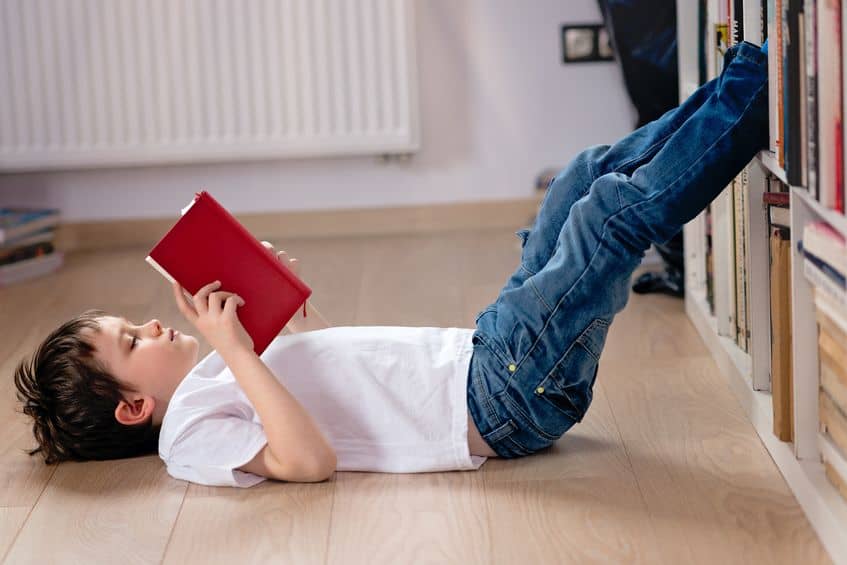 How Does Book Adventure Work?
Your child chooses the books they want to read from the list of books included in the Book Adventure reading program.
After they have finished reading the book, they take a super simple comprehension book adventure quiz to make sure they understood what they have read. The book adventure quiz is usually about 10 questions long.
Your child will earn points based on how much they remember from reading the book. Once they've earned enough points they can redeem them for some pretty neat prizes!
Here is a sample of one of the Book Adventure Quiz for the book Charlotte's Web
, which is found in the grades 3-5 section.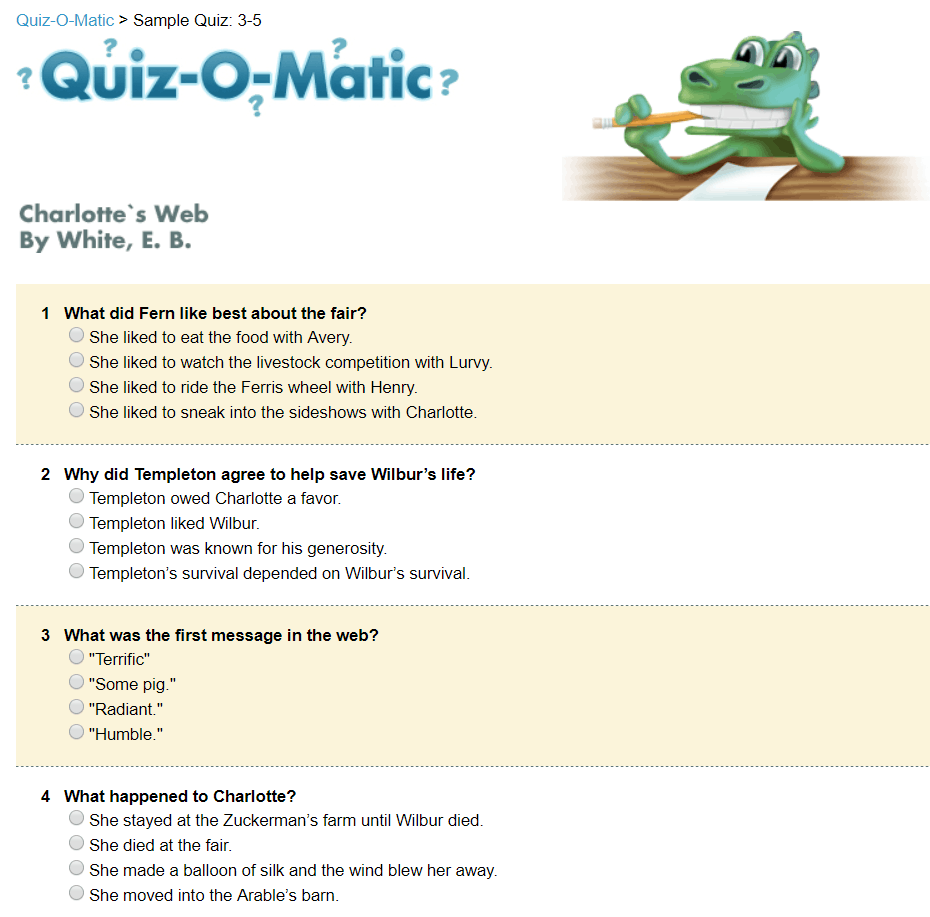 There are hundreds of books to choose from that are included in the book adventure reading program.
Saving Dollars and Sense Tip: Save money on buying books and check your local library where you will be able to find many of the books in the Book Adventure book lists.
Adventure Books:
Adventure books were always my kids favorite kind to read, and you can find SO many of them in all of the reading levels included in the Sylvan Book Adventure program.
Here are just a few of our favorites if you need some recommendations to get started. (COMING SOON)
Tips for Book Adventure:
Check your library before buying any books from the Book Adventure books lists.
Make sure you are helping your child choose the right books from their reading level to keep things fun. You can learn some tips to help decide which books are right for your child.
Looking for more Book Adventures?
You can find many more book adventures in this list of FREE Summer Reading Programs.