When you have a budding reader in your home it helps to take advantage of the fun reading incentives like the Sylvan Book Adventure free reading program.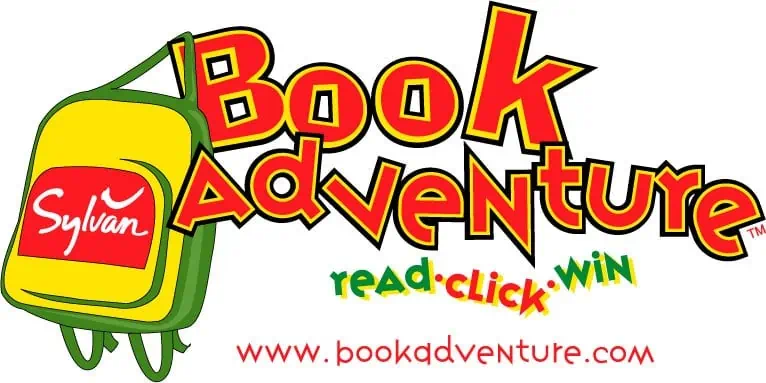 This is one of the ways I encouraged my kids to read every single day.
What Is Book Adventure?
The Sylvan Book Adventure is a reading incentive program for kids to encourage literacy through interactive reading assessments and rewards. This program is the perfect independent reading reward program to encourage kids to discover books they love.
Book Adventure free trial plan
The free trial includes access to everything you get in the paid subscription.
Including parent/teacher and student accounts, book quizzes, game coin awards for student activities completed, and a student virtual reading pet.
The purpose of the free trial is to give you the option to test out the complete program before deciding if you'd like to pay for it.
Book Adventure is a fun interactive online reading program for children in grades K-8, brought to you by the experts at Sylvan Learning.
Through interactive tools, games and motivational rewards, your kids will learn to love reading.
More Reading Tools for Kids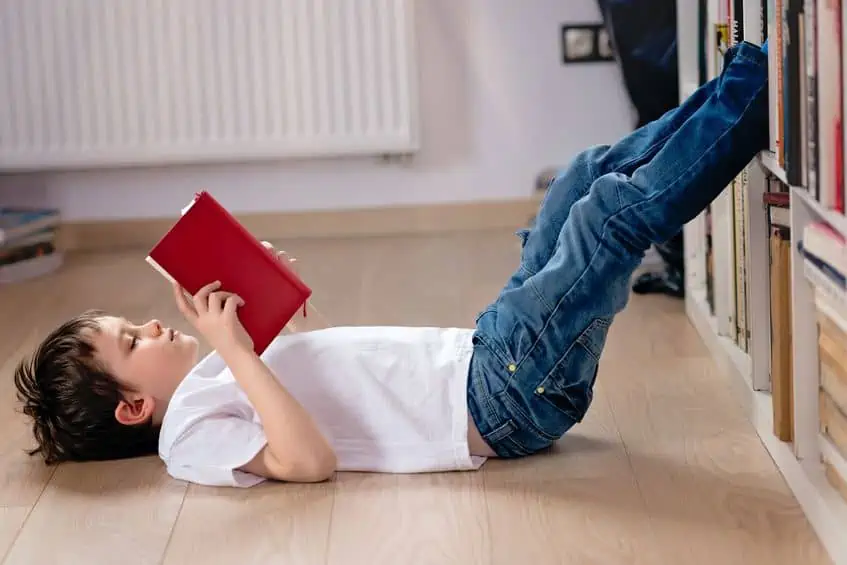 How Does Book Adventure Work?
Your child chooses the books they want to read from the list of books included in the Book Adventure reading program.
After they have finished reading the book, they take a super simple comprehension book adventure quiz to make sure they understood what they have read. The book adventure quiz is usually about 10 questions long.
Your child will earn points based on how much they remember from reading the book. Once they've earned enough points they can redeem them for some pretty neat prizes!
Here is a sample of one of the Book Adventure Quiz for the book Charlotte's Web, which is found in the grades 3-5 section.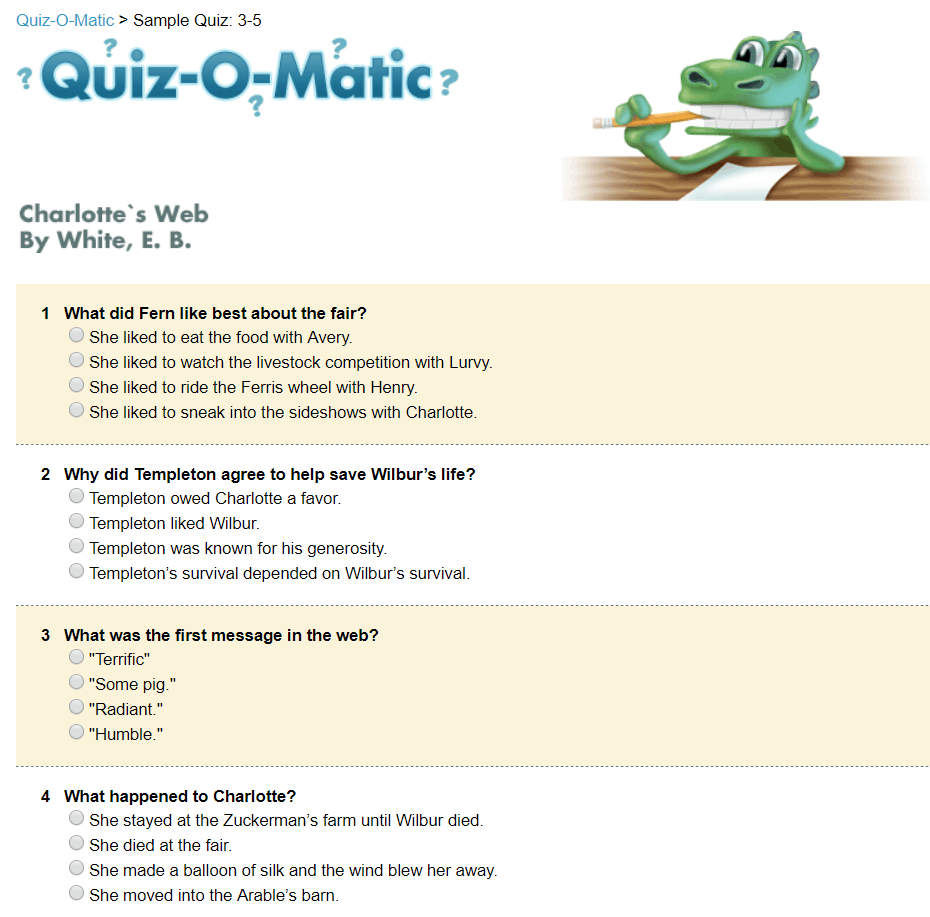 There are hundreds of books to choose from that are included in the book adventure reading program.
Saving Dollars and Sense Tip: Save money on buying books and check your local library where you will be able to find many of the books in the Book Adventure book lists.
Is Book Adventure Free? And Other Money-Saving Tips:
Adventure books were always my kid's favorite kind to read, and you can find SO many of them in all of the reading levels included in the Sylvan Book Adventure program.
Tips for Book Adventure:
The first thing you'll want to do is check your library before buying any books from the Book Adventure books lists. You can save a ton of money by borrowing books from your public library or downloading them from the Libby App.
The price of Book Adventure is determined by Sylvan Learning. Currently, there is a free trial available for eager readers with an opportunity to upgrade to their premium version.
Make sure you are helping your child choose the right books from their reading level to keep things fun. You can learn some tips to help decide which books are right for your child.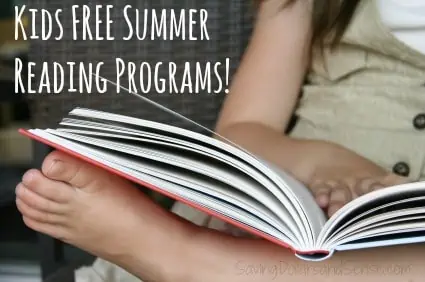 Looking for more Book Adventures?
You can find many more book adventures in this list of FREE Summer Reading Programs.