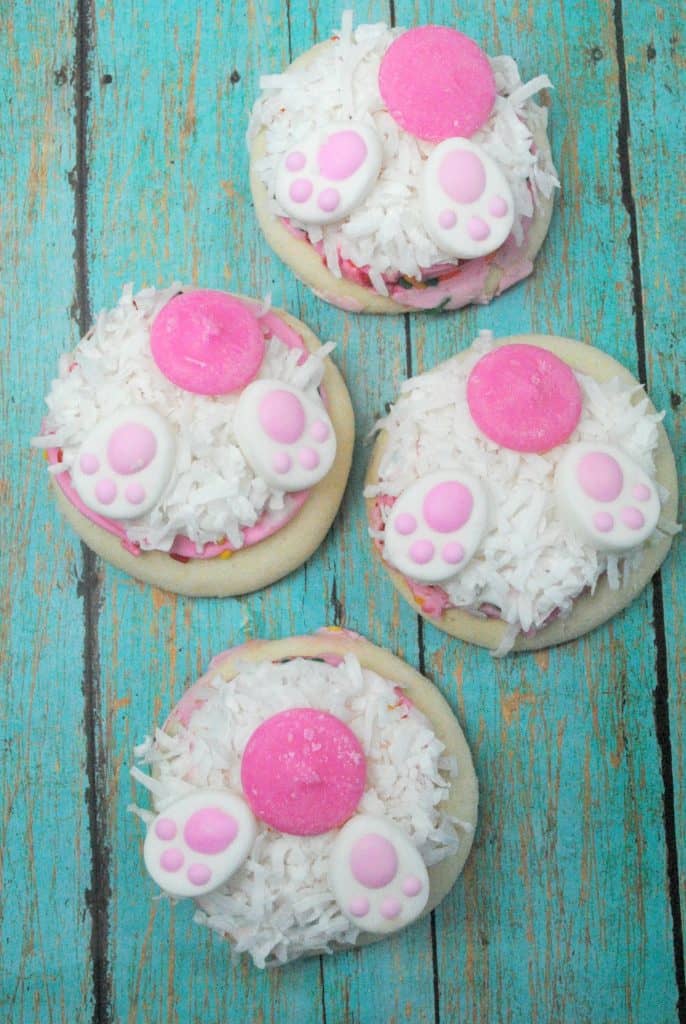 Bunny Butt Cookies
Seriously these bunny butt cookies are probably THE cutest bunny cookies I have ever seen!
Ingredients: 
Loft soft cookies sold at local grocery stores
1 bag of coconut
1 package of Wilton PINK chocolate wafers
1 package of Wilton Icing decorations Bunny feet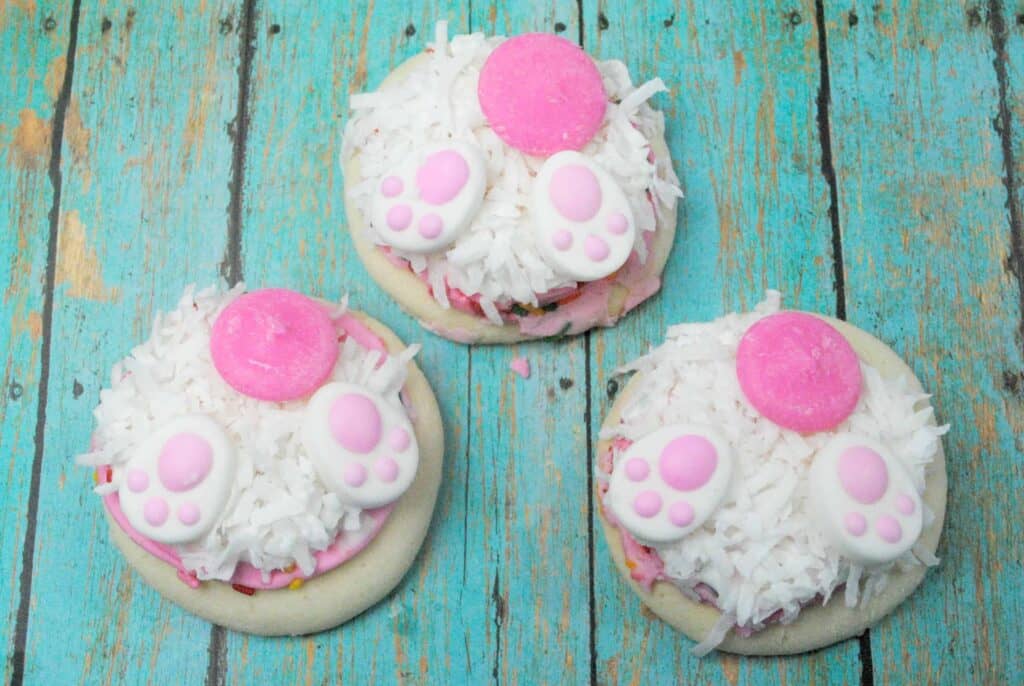 Directions: 
Place your cookies on a baking pan with 1 inch in-between
Add your coconut right on top of the cookies and lightly push it in the cookie so it will hold
Now add your Bunny feet
to the bottom lightly hanging off the edge
Last touch is a pink wafer to be the tail
ENJOY!!