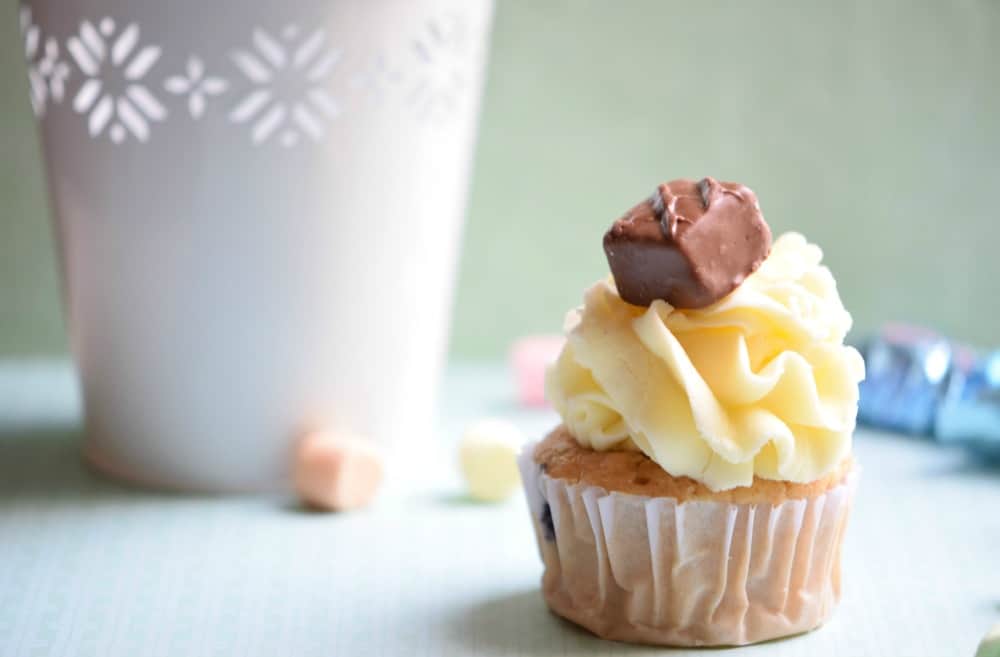 It's super easy to make these delicious Candy Bar Cupcakes with any bite size Snickers, Milky Ways or any other Chocolate Candy Bars you have on hand and love.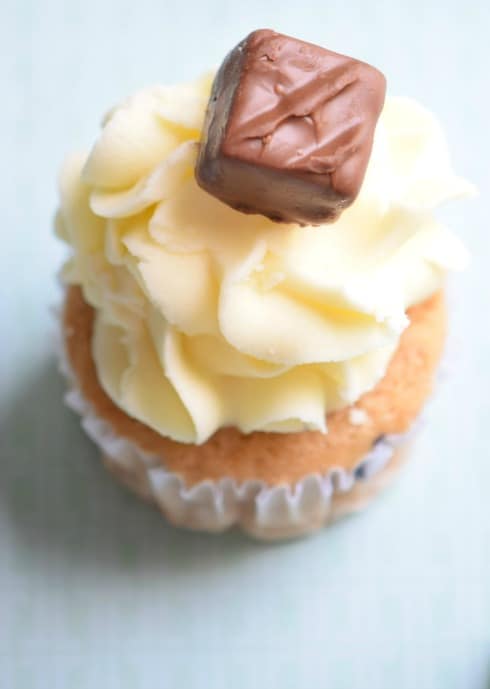 Ingredients
Cupcake Ingredients
1 1/2 Cup flour
3/4 Cup sugar
1 1/2 Tsp baking powder
2 Eggs
1/2 Cup butter
1/2 Cup milk
1 Tsp vanilla extract
Frosting Ingredients
1/2 Cup Butter
2 1/2 Cups confectioners sugar
1 Tsp vanilla
Instructions
Preheat the oven to 350 degrees. Line a cupcake pan with 12 cupcake liners.
In a bowl place all the ingredients and mix until everything is well incorporated and the batter is shiny (around 4 minutes)
Divide the batter between the 12 cupcake liners and take to the oven.
Bake for 15/20 minutes or until done.
Remove from the oven and let them cool until they are no longer hot to the touch.
Decorate with the frosting and top with 1 Snicker or bite-sized chocolate
Frosting Directions:
In a bowl mix on medium speed the butter, confectioners sugar, and vanilla.
Whip up until fluffy. Place in a piping bag.
Variation:
Before baking place another bite-sized chocolate inside the cupcake. The result is super delicious!!
7.6.4
64
https://savingdollarsandsense.com/candy-bar-cupcakes/
These cupcakes are simple to make and always a welcomed treat!
I recommend trying the recipe using different candy each time for a new twist on the best cupcake recipe ever.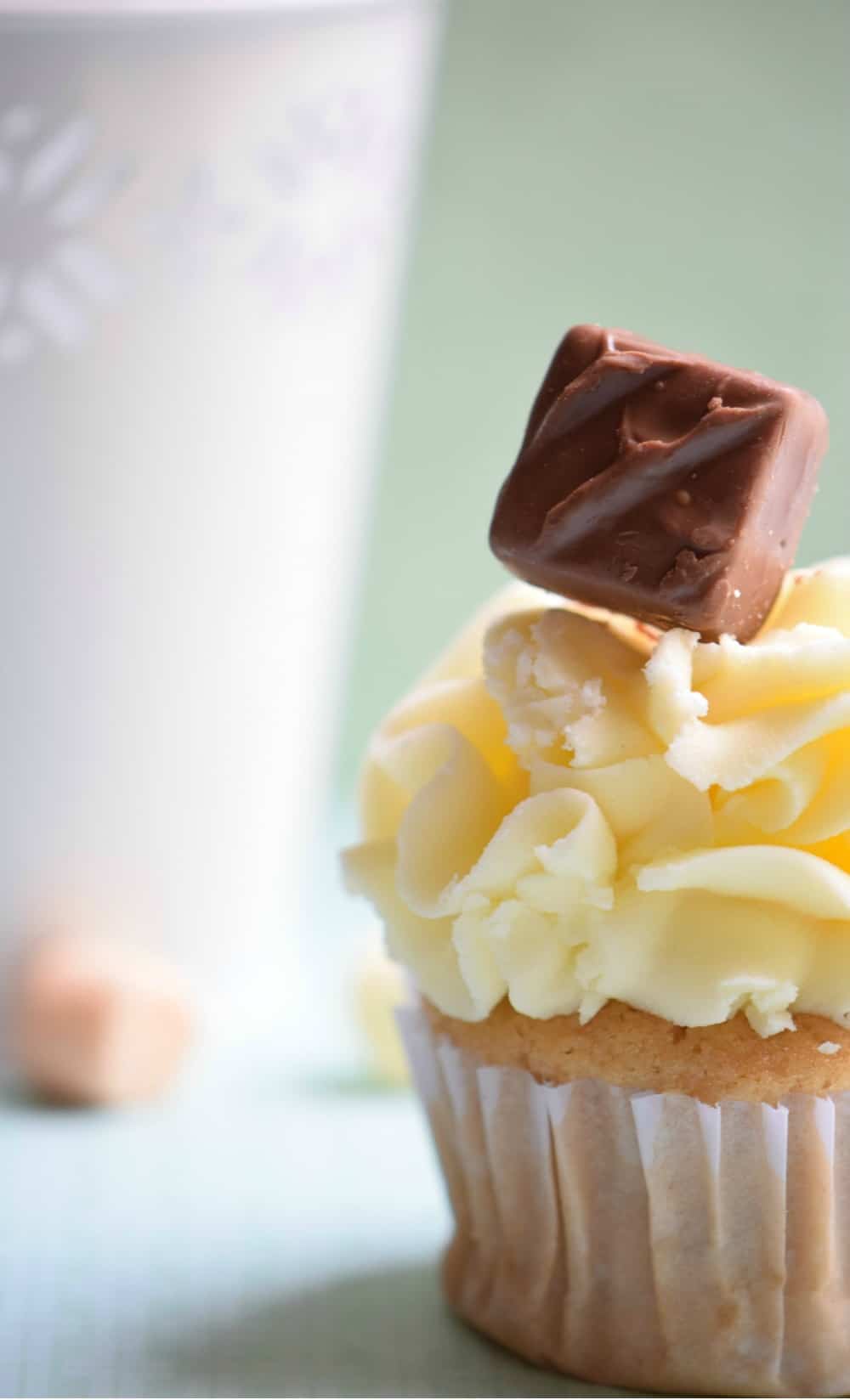 If you want to try something different, you can place another bite-sized chocolate inside the cupcake before baking. The result is super delicious!!