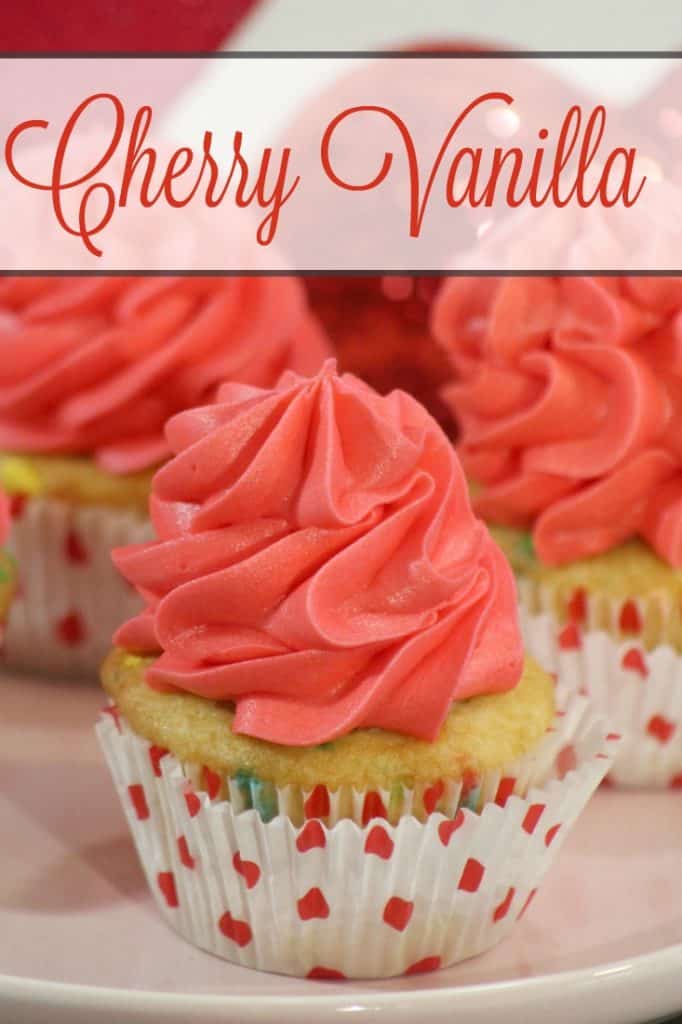 Try these Cherry Vanilla Cupcakes the next time you want to make a treat that is bursting with love.
Vanilla cupcake recipe:
Ingredients
1/2 cup butter (room temp)
2 egg whites
2 eggs
2 cups flour
1 tsp baking powder
1/2 tsp salt
1/4 tsp baking soda
3/4 cup milk
1 1/2 cups sugar
1 tsp vanilla extract

1/2 tsp almond extract
*Optional sprinkles
.
Preheat oven to 350 degrees.
Set up your cupcake pan
with cupcake liners
.
Using a medium bowl, whisk flour, baking powder, salt, and baking soda.
In a separate large mixing bowl, beat butter with an electric mixer or Kitchenaid
on medium to high for 30 seconds.
Now add sugar, and vanilla to the butter and beat until combined.
Add egg whites, and eggs one at a time, beating well after each addition.
Alternate, the flour mixture and milk to butter mixture, beating on low speed until everything is well mixed together. Add sprinkles for color if desired only.
Fill the cupcake pan liners 2/3 with cake batter
Bake for 18-20 minutes.
Remove cupcakes from pan and allow to cool on a wire rack
for 30 minutes before frosting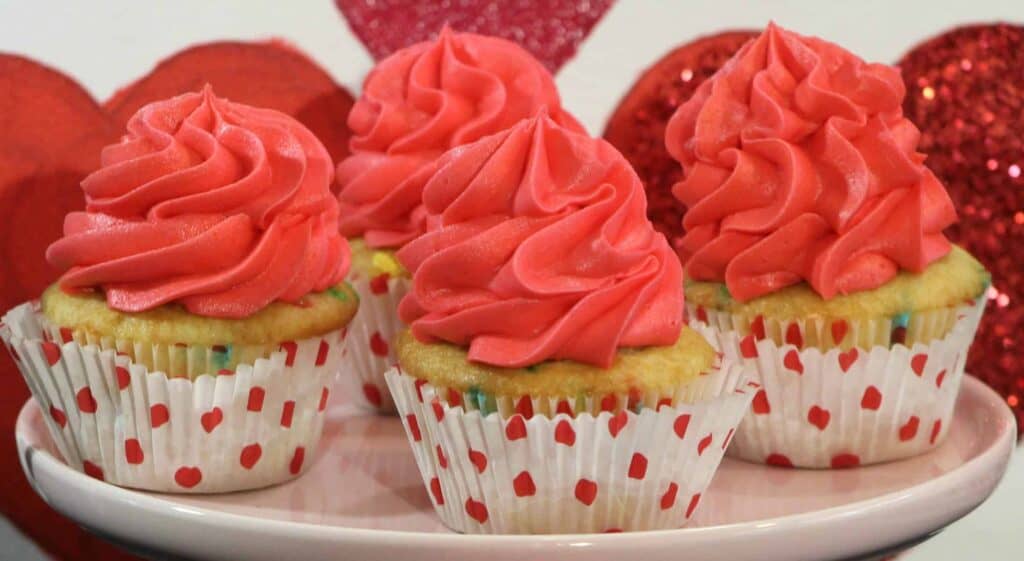 Cherry Frosting
2 sticks butter (room temp)
4-5 cups Powder sugar
4 tbsp Maraschino cherry juice
Directions
In large mixing bowl, beat butter on high speed until stiff and fluffy.
Add 3 cups of sugar, one at a time.
Scrape the sides to get all of the sugar.
Now add the cherry juice
In addition add the last cup of sugar.
Beat until smooth. Frost each cupcake and enjoy!