Eating less meat to save money is simple and easy to do with the tips below.
As meat prices continue to rise, families are looking for ways to save money on this expensive staple without moving completely to vegetarian diets with only plant-based foods.
Meat alternative products like tofu ir tempeh, are even more costly, making them a non-viable option to reduce the cost of meat consumption.
The good news is that you can reduce how much meat you're using to feed your family with a few simple tricks.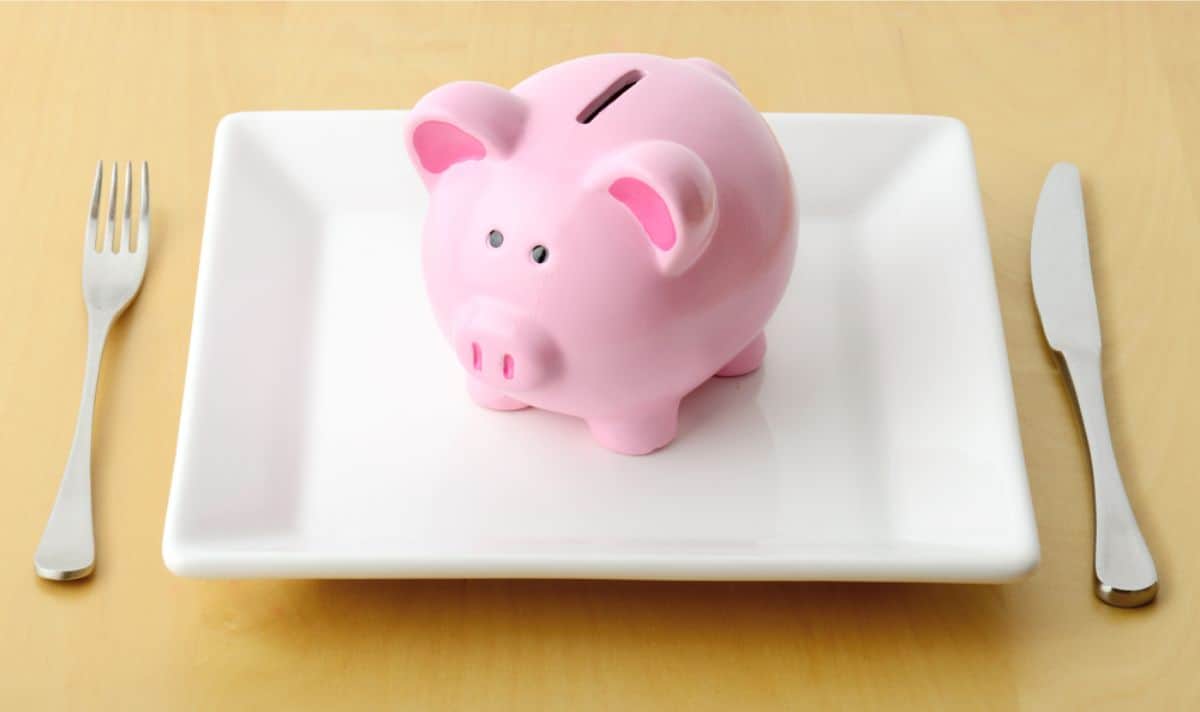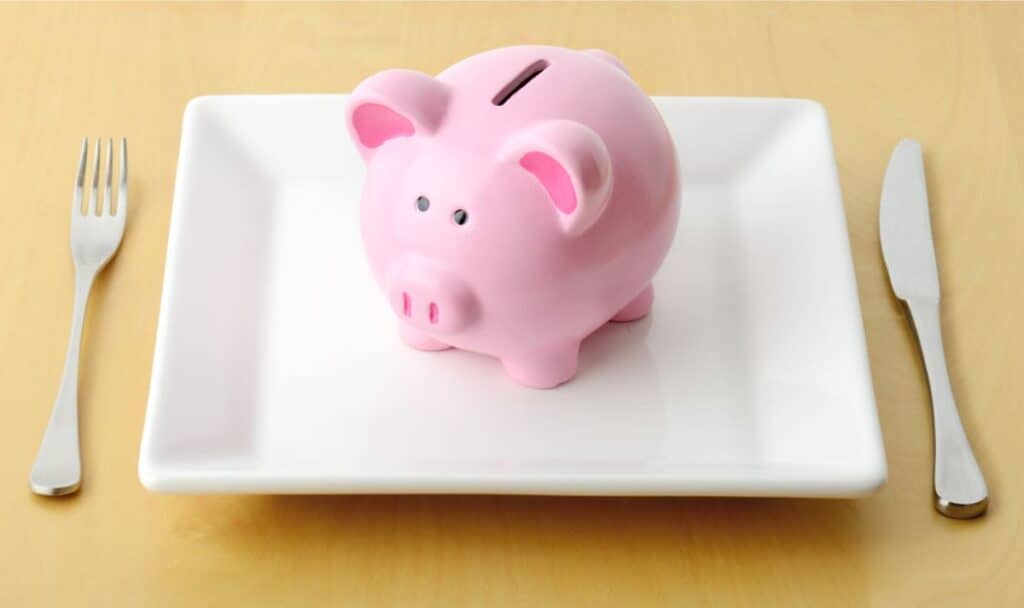 Meatless Meals
Choosing to add some meat-free meals to your weekly dinner rotation is a great way to save on the rising costs of meat.
Go ahead and give a new vegan recipe a try, or make breakfast for dinner. Try serving french toast with eggs and potatoes O'Brien for dinner.
I used to always have one Breakfast for Dinner night each week and it really did help bring down the cost of my grocery budget.
It's totally possible to make great meals that are fun and filling without using any meat at all.
Meat Free Meals
Need some inspiration? Try one of the following meatless recipes below!
For most families, if you don't point out the fact that there's no meat in the meal, no one will even notice to complain.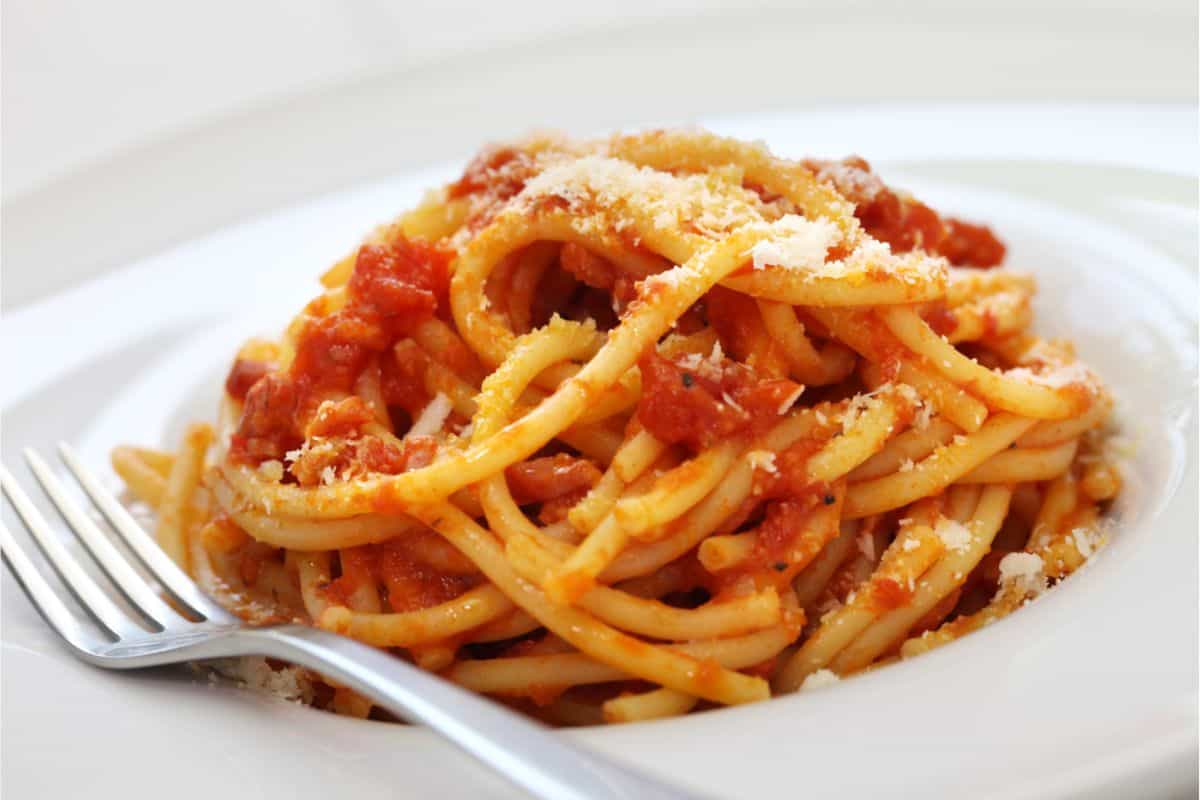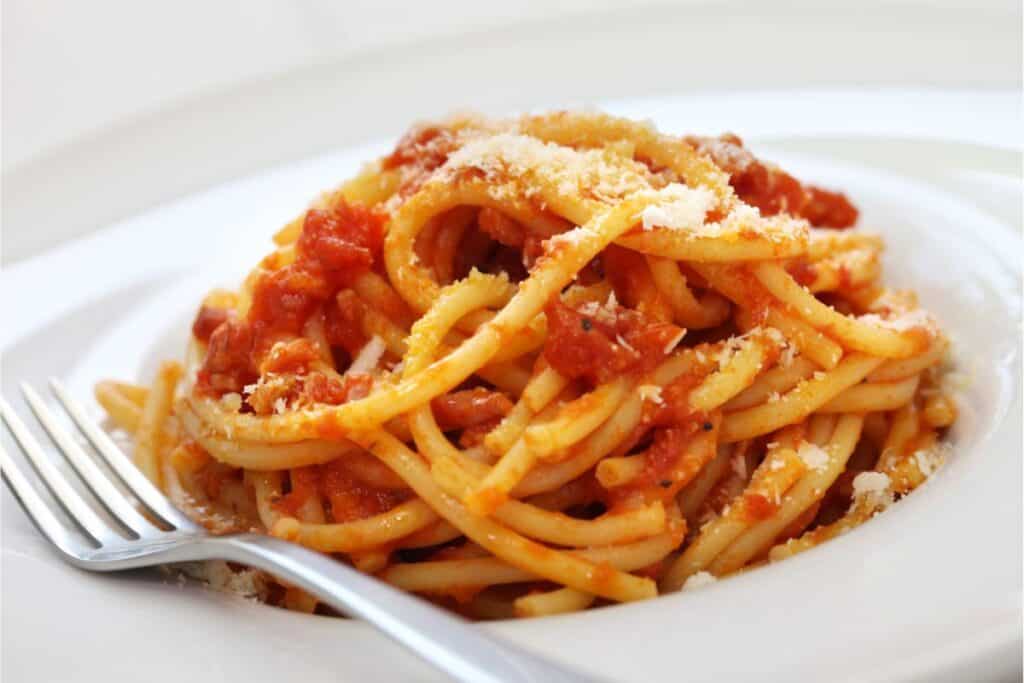 Just Use Meat for Flavoring
For families that truly love meat and struggle to reduce their meat intake try using it more as a flavoring than the star of the show.
Try serving pasta with just a little ground beef in the sauce. You can also make a quiche or breakfast casserole with just a little sausage or bacon.
In fact, all kinds of casseroles can be made using very little meat. Adding just a small amount of chopped up bits of turkey for flavoring can reduce how much meat you're using.
This small change can be painless.
Plate Portions
If you serve more interesting side dishes, you can easily get away with serving less meat in a meal.
Try filling your plate with more things like rice, pasta or potatoes before you add the meat.
Even having a salad full of veggies before your meal, will allow you to reduce how much meat each person needs on their plate during the main course to feel satisfied.
This will take some getting used to.
When I began doing this years ago, my husband would always say his piece of chicken was big enough.
But he always left the table full. Now he doesn't even question it when his plate is mostly filled with the sides.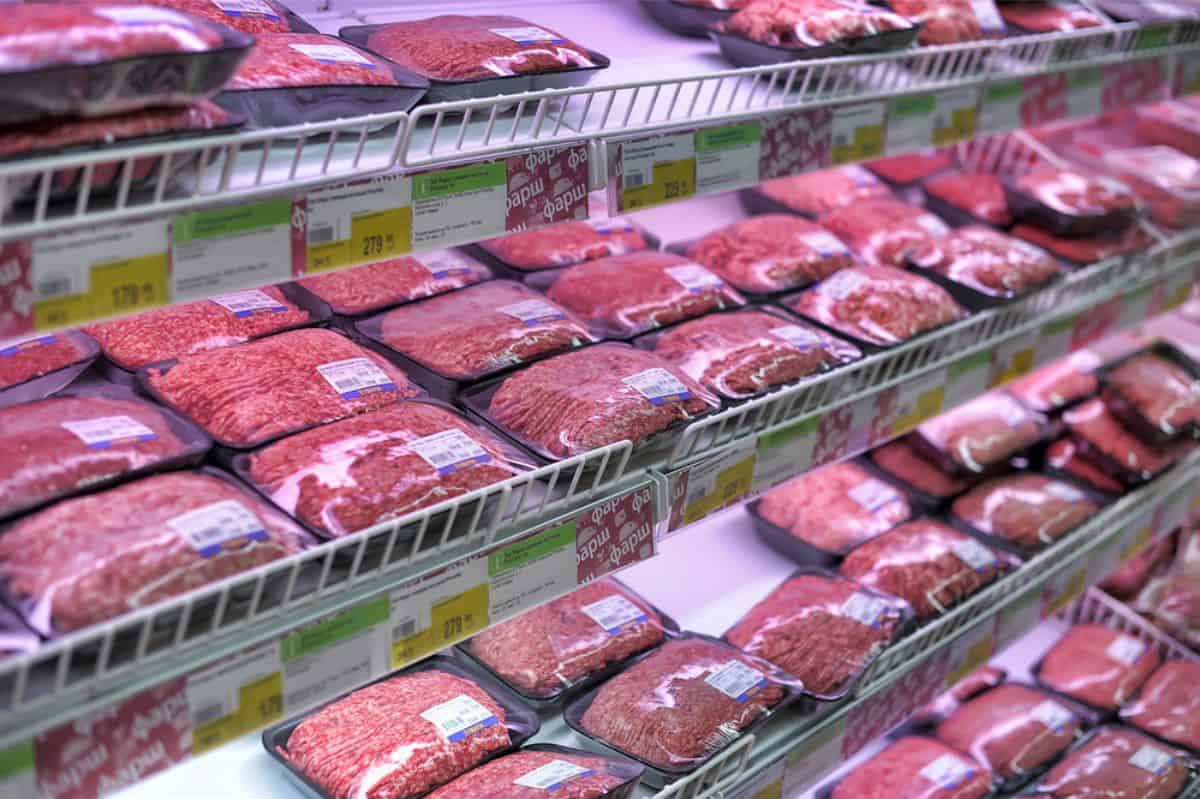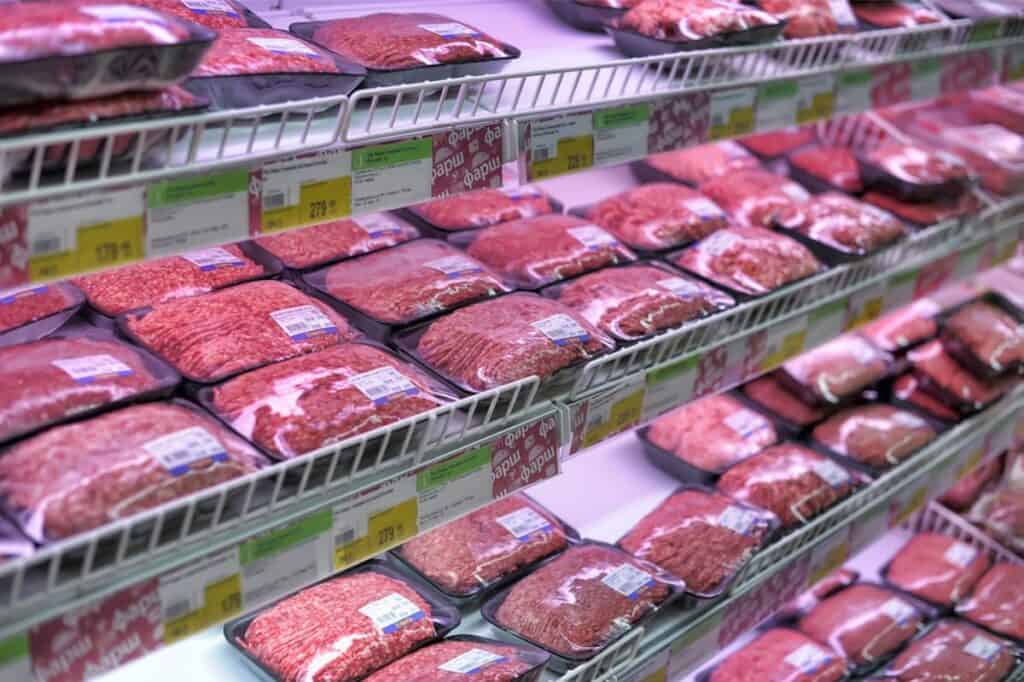 Stretch Ground Meats
It's easy to reduce how much meat you are using in your meals when you are using ground meat.
This is because it is the perfect medium for adding bulking agents.
One easy option is to toss a hand full of quick oats or cooked rice into the meat when you are browning it.
This will soak up the flavor from the grease drippings and blend into what you are cooking so no one will know.
Black Beans
In a lot of dishes, you can get a great filling source of protein by swapping out some or all of the meat in your recipe with black beans.
These make a great substitute for needs in your recipes.
You can really do this with any beans, legumes lentils or chickpeas too!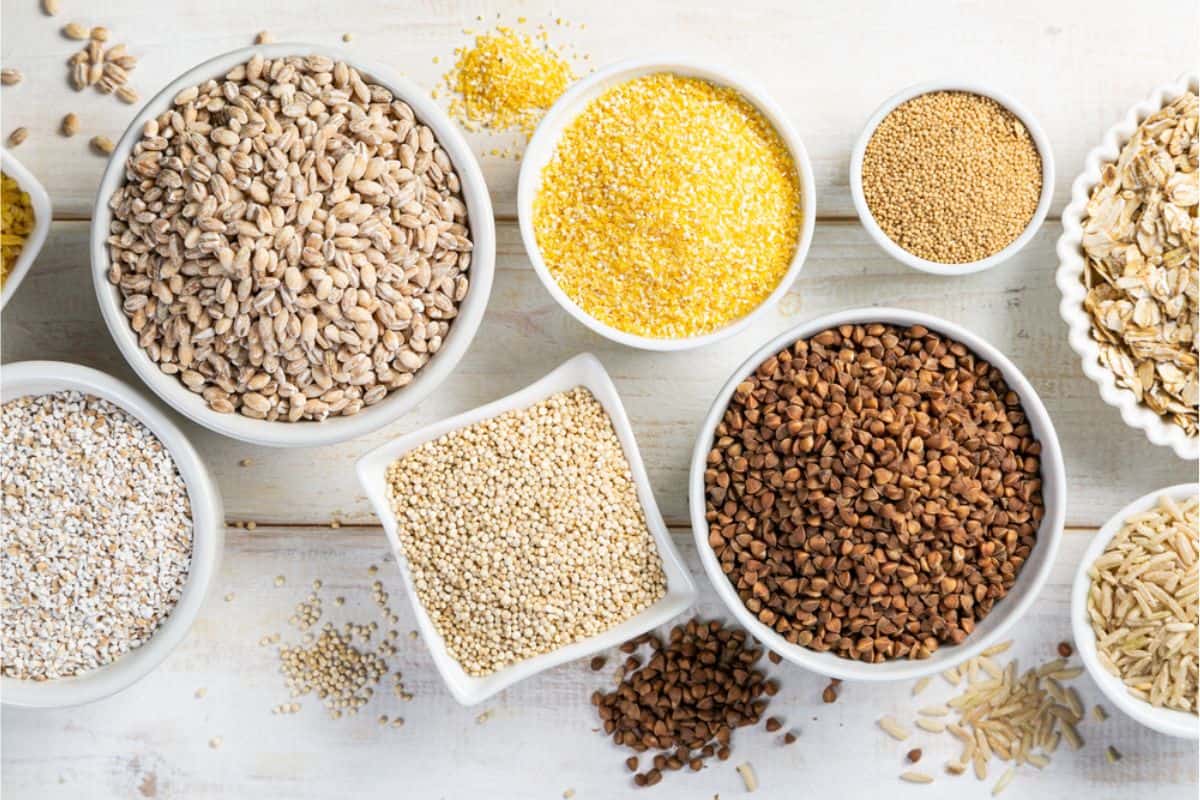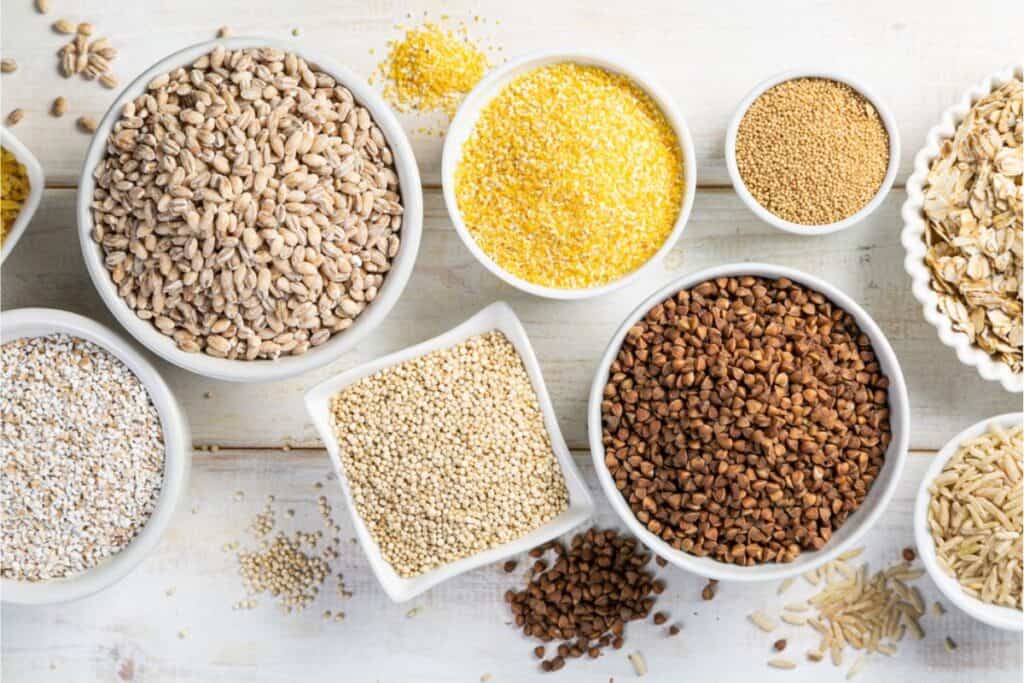 Add More Grains
You can always stretch any meal when you add some kind of grain. Rice and pasta are both pretty inexpensive ways to make any meal more filling.
Choose whole grains that are higher in fiber for a healthier meal that will leave you feeling full longer.
Smaller Packages
When you get home from the grocery store open each package of meat and repackage them into smaller portion sizes.
For example, if you buy a package of hamburger that is 5 pounds, you can split it up into smaller packes.
Intentionally set your packages up to be up to 25% less than what you normally use in your recipes.
This small amount of meat doesn't seem like much and often goes unnoticed.
But a package of meat that may have typically gotten you just 4 meals, can now stetch to give you 5 meals without anyone noticing but you.
Add more protein
The main reason we use meat in our diets is for the health benefits of protein.
Make sure to use high protien vegetables like broccoli or spinach in your meals.
You can bulk up the protein in your diet by mixing protein powder into things like smoothies, oatmeal, and even baked goods to help meet your protein needs without so much meat in your diet.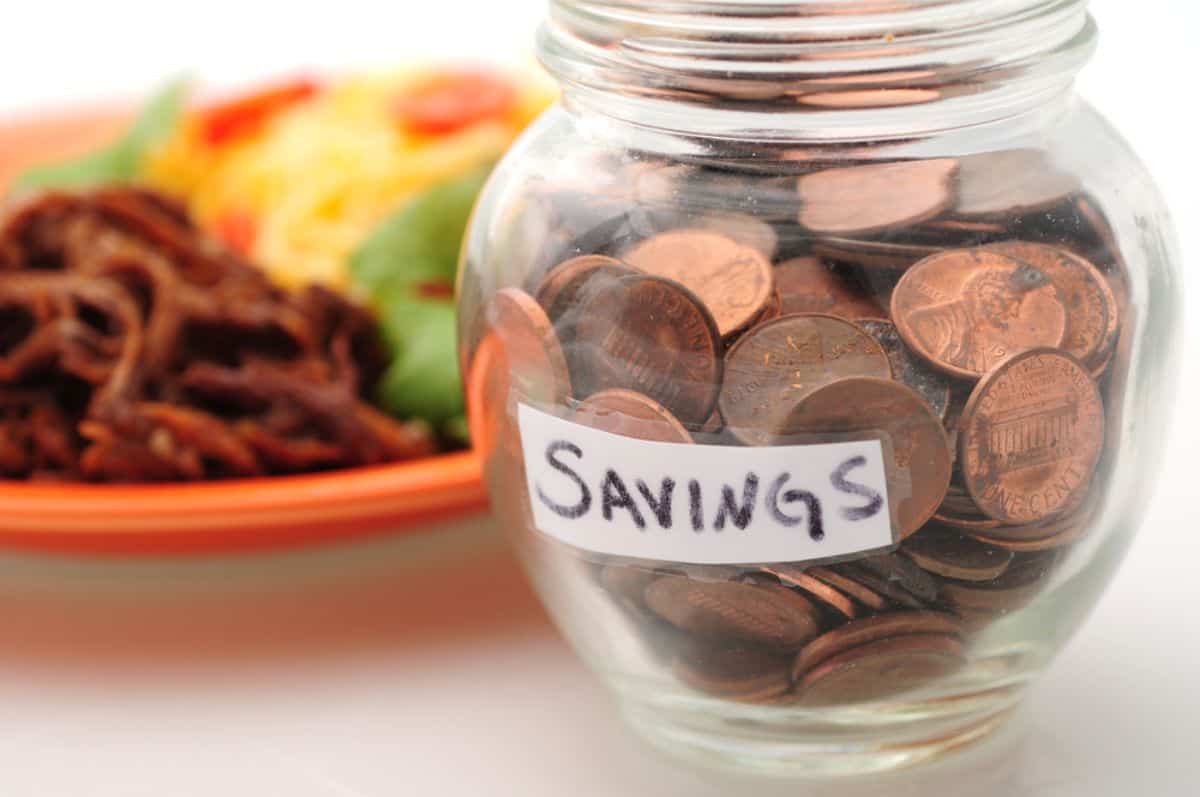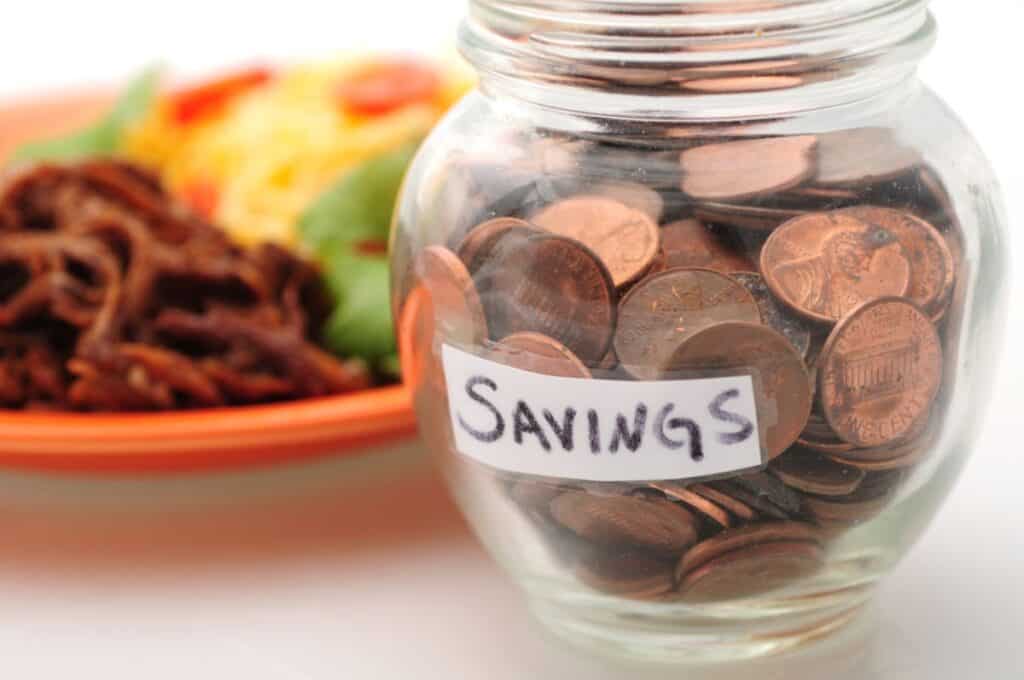 Following all of these steps can really help the savings add up!
More Money Saving Tips
If you liked this post on How to Save Money, you'll love these ones too: