I am sharing Five Ways to Save on Your Restaurant Bill today.
Use the following tips to enjoy eating out without spending more than you need to spend.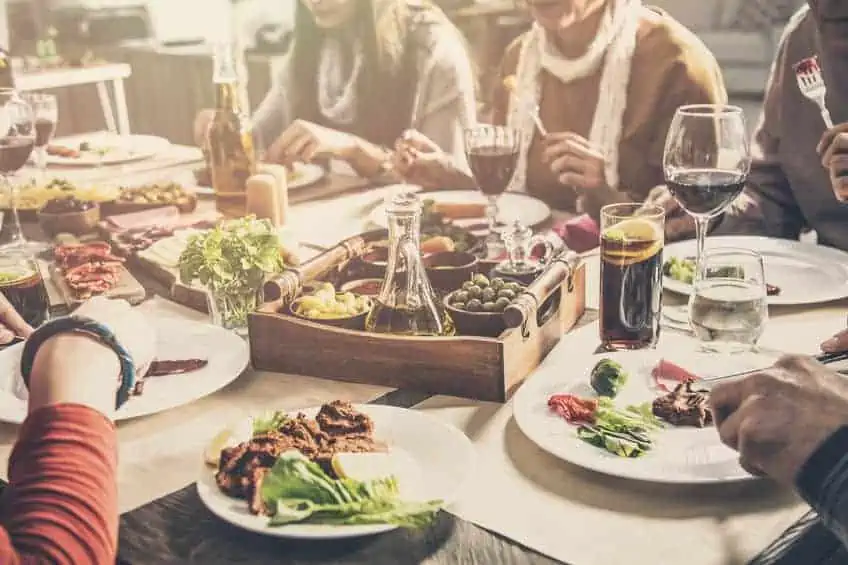 How to Save Money at Restaurants
We go out to eat more than I like to admit.
This is just one of the ways we have always chosen to spend time together and with our family.
We usually go out to eat on Sundays after church and my husband and I used to find ourselves at a restaurant most Wednesdays when our kids were growing up. This was our date night, while the kids were at children's church.
I believe that eating out is a luxury, but it is one that can be more affordable with a few tricks I have learned along the way. We all choose which extra things we can afford, if dining out is one of yours then you'll want to read how to save money doing so.
As you can imagine, eating out regularly could potentially destroy our budget if we didn't find ways to make it a less expensive luxury.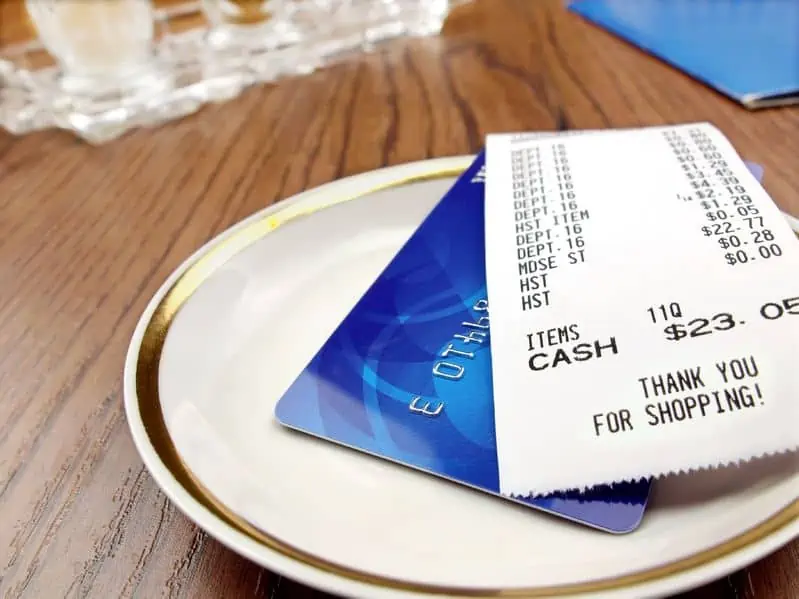 Here are My Top Five Ways to Save Eating Out
Know the specials
You'll be able to take advantage of the fact that eating during lunch hours is usually less expensive at buffet style restaurants. Also, if you have little ones check to see if your favorite restaurant has a kids eat free program.
Stick to waters
You will still enjoy your meal without ordering something sweet to wash it down with. Plus at $2 or more a pop, our family is able to easily save at least $10 off our total bill.
The Appetizer Trick
Unless of course you are only going to get an appetizer. My husband and I do order just an appetizer many times on our date nights and then have "dinner" at home.
Otherwise, if you're planning to order a meal then skip the appetizers. This will benefit your health and your budget!
Go home for dessert
For the cost of one dessert option at the restaurant you could usually prepare a very nice dessert that everyone can enjoy and still have leftovers for breakfast. Or am I the only one who enjoys cake with my morning coffee?
Use coupons, discounts, and gift cards
There are so many ways to find extra savings.
If there is a restaurant you and your family loves, join their email list. Most places send out special savings coupons and let you know in advance when they will have special deals.
You can also buy gift certificates from Restaurant.com.
Many times you'll find a $25 gift certificate is only $2.
Do you have any other tips that you think should be added to this list?
Please share them with all of us in the comments section below so we can all save more money doing things we enjoy!