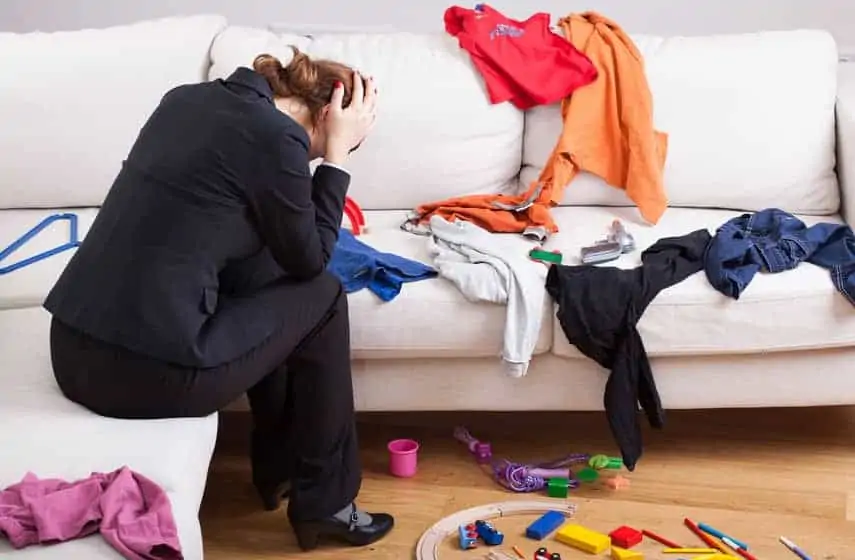 Grab your Free Decluttering Challenge Workbook and join me as we follow each of the steps to declutter even our scariest spaces together.
***This free offer has ended.
You have heard me talk about it here before. Although I am constantly working on it, I struggle to keep my home neat and tidy.
There are some days when I feel like I actually have this under control, but then I walk into my bedroom and I am reminded that there are a few areas that are just downright scary!
I recently heard about this awesome decluttering challenge and wanted to make sure you knew about it too. It's completely free and you get this amazing Decluttering Workbook that will help you get control of all of your stuff once and for all.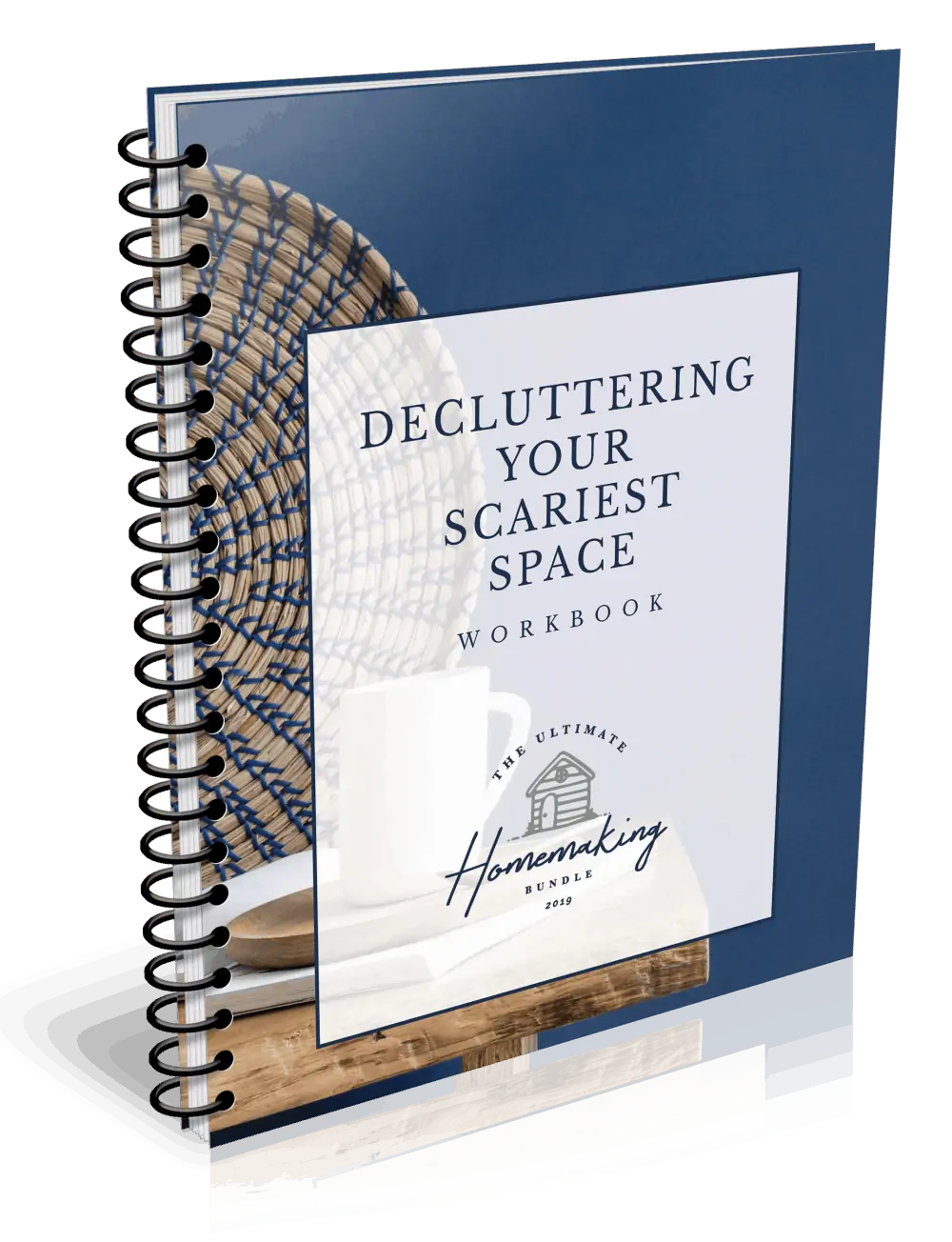 Is there a spot you wish you could keep hidden because it's so full of stuff you don't know what to do with? Maybe it's a particular closet, cupboard or drawer, a guest room or corner of your basement?
Have you ever wished you could finally tackle that space in your house that's seemed so daunting for so long?
My friends at Ultimate Bundles teamed up with Dana K. White, the founder of ASlobComesClean.com to bring you the Declutter Your Scariest Space Challenge.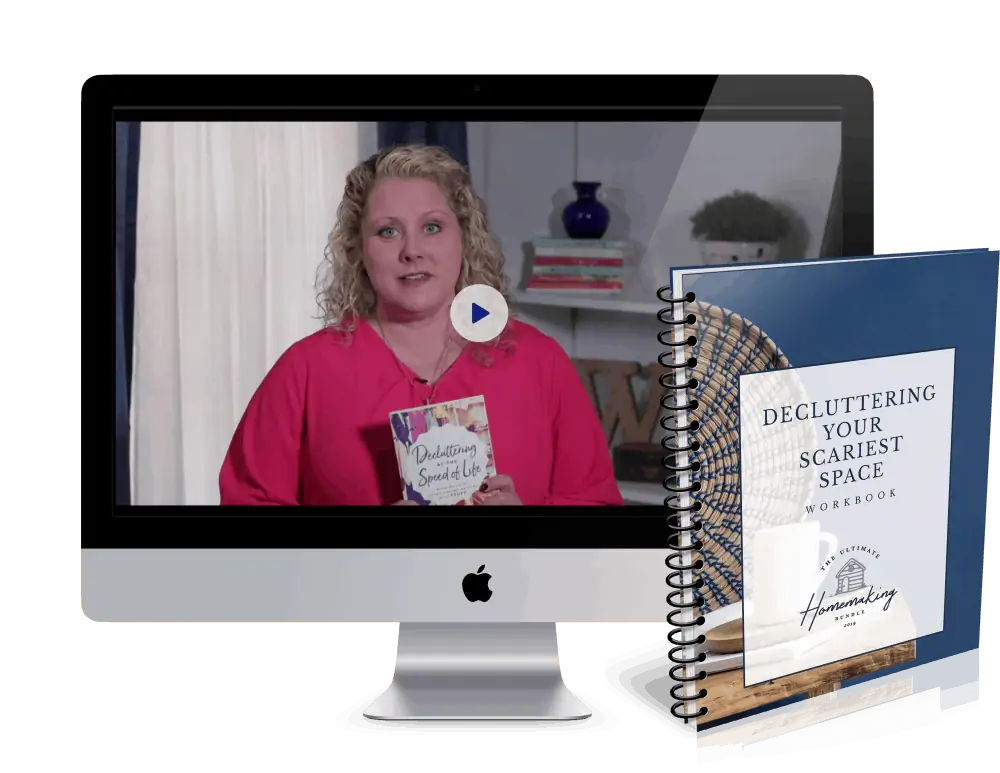 Here's what you'll get when you join this free challenge:
a 20-minute video where Dana teaches you the smartest, fastest way to clean up a cluttered space
printable worksheets to walk you through the challenge step-by-step
The mindset and tools you'll need to start decluttering with confidence
2 questions that can help you decide what to keep and what to get rid of
How to find the perfect home for every item you hang on to
What to do with unwanted items you feel guilty throwing away
How to know when to wrap up and feel great about what you've accomplished
This challenge will give you the tools to whip your scariest space into shape!