C-Span Classroom is offering their NEW 2024 free electoral map and lesson plans to all teachers, including homeschoolers!!
Featuring the new Electoral College map based on the 2020 census, this nearly 4-foot by 4-foot sized poster also includes the popular vote and Electoral College tally of every presidential election since 1900.
Limit of one poster per person and only available to educators residing in the U.S., American territories, or postal services provided by the U.S. Armed Forces. Please allow up to 4 weeks for delivery of your poster.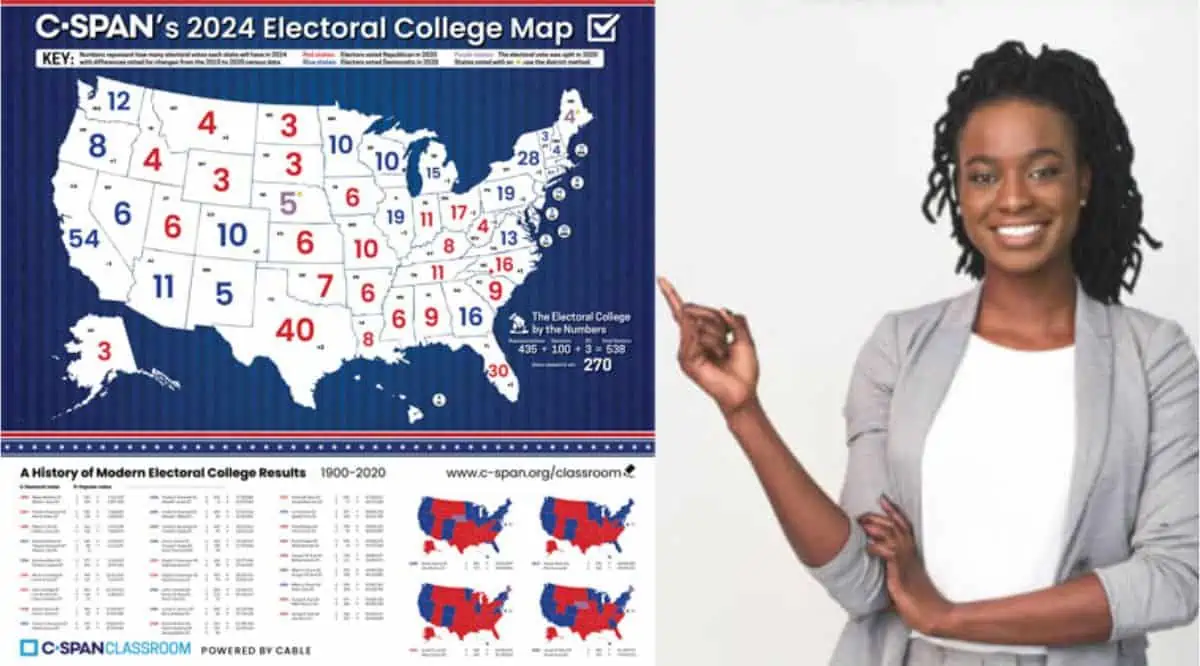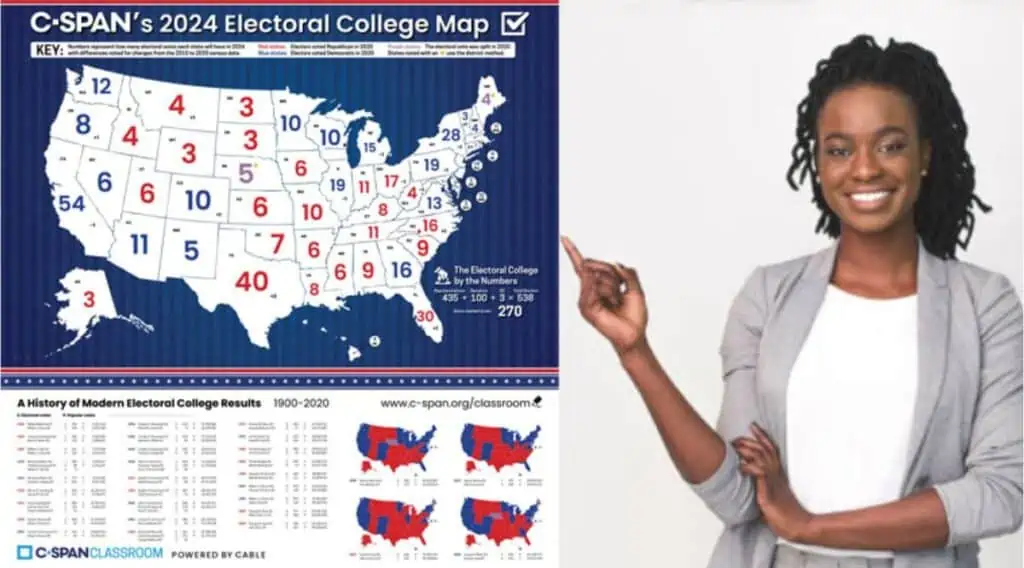 Election Night Party
I wanted to share this Election Night Party Idea with you that I always did with my own kids when they were growing up.
It's election season again, and the perfect time to teach your kids how the electoral college process works.
We used to always stay up late on Election night and watch the news with our kids, as they announced who won in each state.
Then one of us would color in that state on a map according to the political party that won.
Red for Republican or Blue for Democrat.
I prepare fun party foods and turn it into a neat celebration of the fact that we are allowed to vote and participate in the democratic system in this country!
That is really worth celebrating!!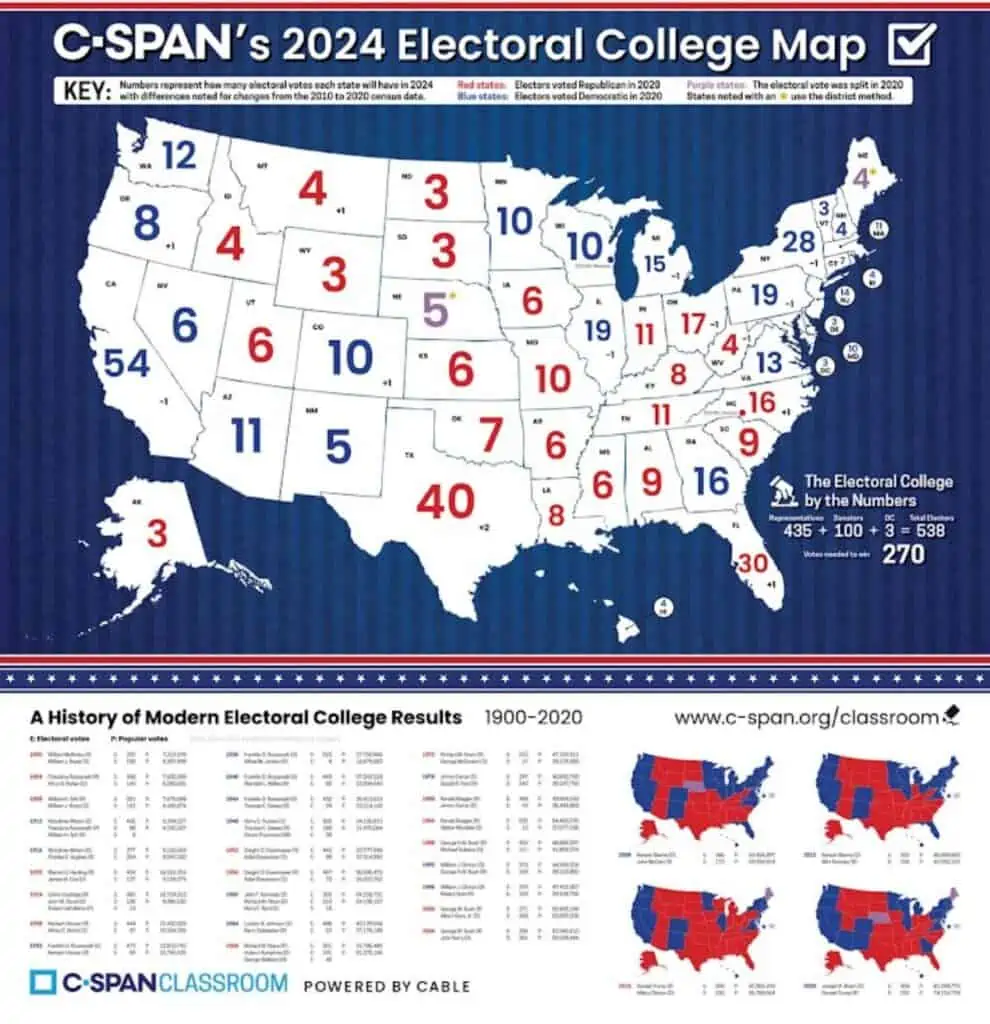 You can request a FREE Electoral Map here!
Don't want to wait, you can also download as many election maps as you need here.
This might be a good option if you want each of your students to have their own electoral map to follow along with the results of the election.
This is the perfect activity for an Election Night Party!
Just hang it on a door or wall in the room with the television and make sure to have a red & blue marker or crayon around.
There are lots of other great free election resources available here.