I am super excited to share these free Printable Seed Packets with you today, in anticipation of the upcoming spring planting season.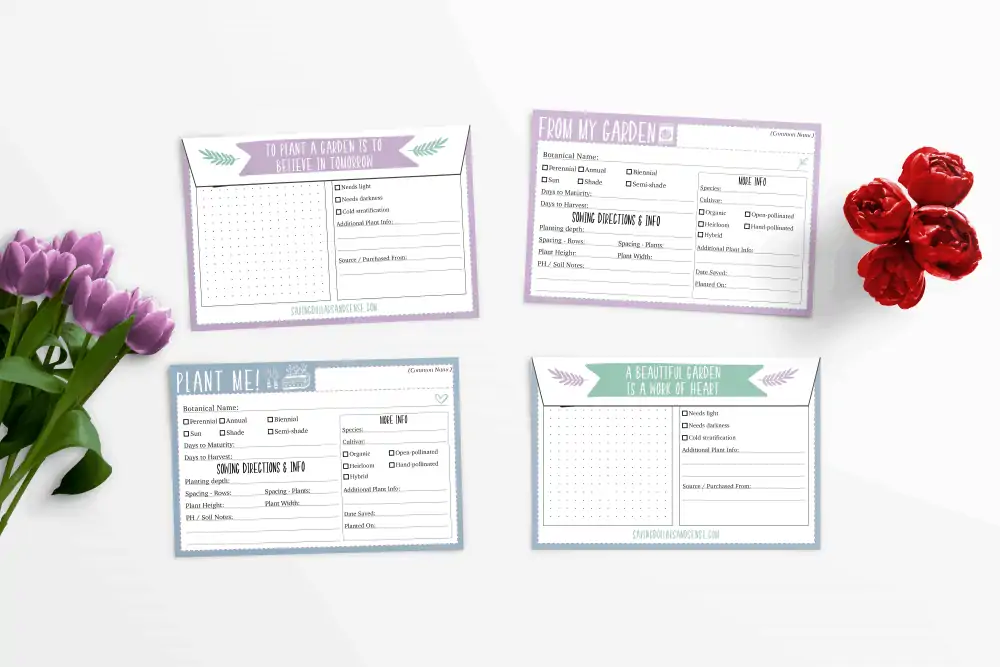 I know that before too long, the snow will all melt and the weather will warm up enough to get back outdoors and into my garden.
So I am preparing to get my garden planned and my indoor seeds started.
I'm looking forward to using these seed packets to store all of my seeds in a neat and organized way that will allow me to use the seeds that I need this year and save the rest for future growing seasons.

One of the things I really love to do each year is collect seeds from my plants to use the next year. This has been one of the ways that I have learned to save money on gardening.
Plus you can ask friends and family if they would be willing to share some of their plants seeds with you too. I have never had anyone turn down my request to gather a few dead flower heads (which contain the seeds) at the end of the season.
I used to just throw them into a brown paper bag, but now I have a much better system!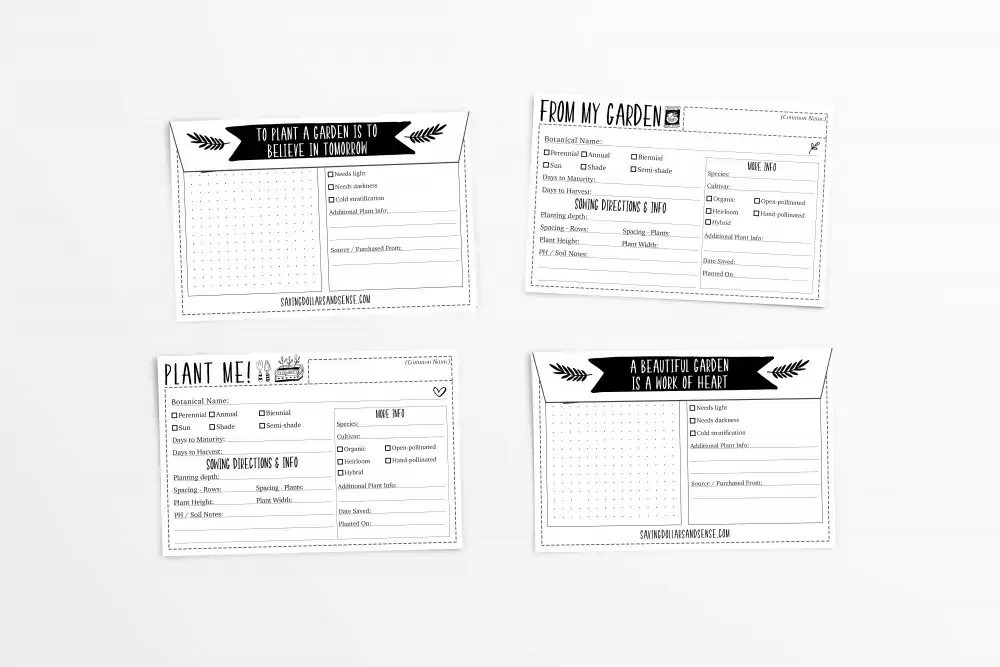 These printable seed packets have a spot for you to record anything you might want to remember about the seeds.
Botanical Name
Type of plant
Days to Maturity
Days to Harvest
Sowing directions
Date Saved
Germination Info
Where the seeds came from
There is even a spot to keep notes and a planting grid, if you want to remember exactly where in the garden you had planted them before.
Besides all of that useful information, they are SO cute!!
You can choose from black and white or two different colored seed packets, depending on which ones you prefer.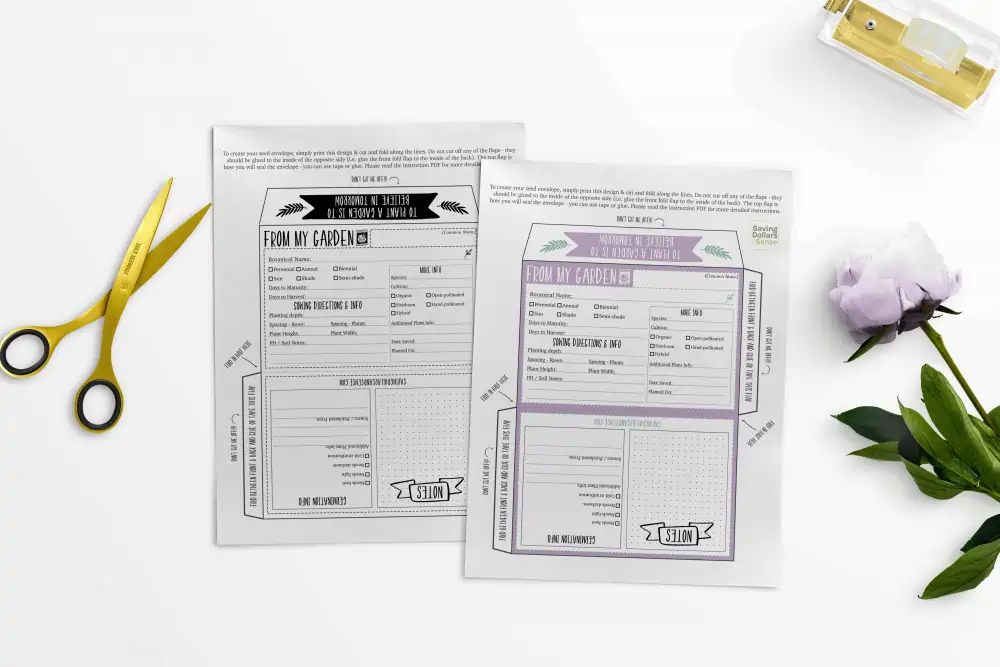 Just print them out, follow the super easy instructions for cutting them out and sealing them.
Print out as many seed envelopes as you need. These fit perfectly inside an index card box like this one I found on Amazon.