A Game Day Party Theme is always a lot of fun and pretty easy to throw together spur of the moment!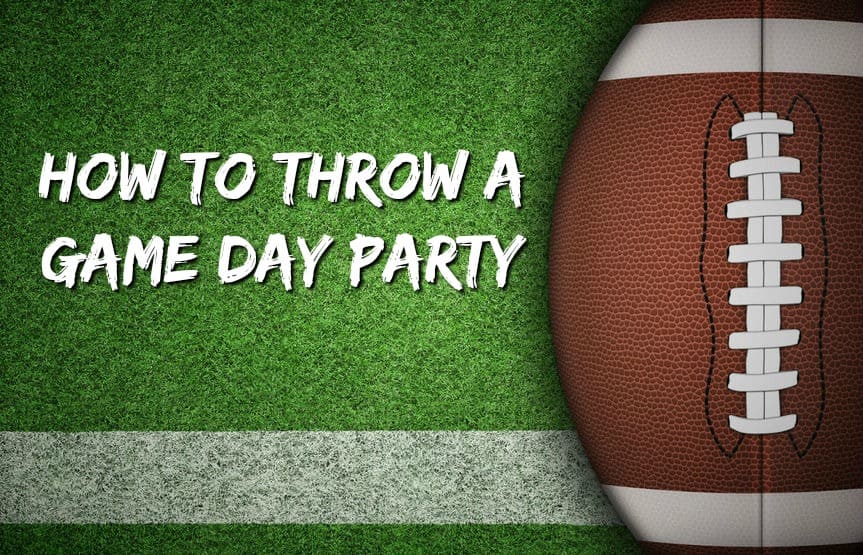 I remember when my kids were younger, we didn't really have a lot of extra money for elaborate family days out, so I always tried to think of ways to turn an ordinary Sunday afternoon into a fun memory making event, using mostly the things we already had on hand.
Sometimes that meant movie marathons and sometimes it meant throwing a "just because party" to celebrate the day.
Game Day Party Theme
Some of my favorites were the ones that centered around a game day party theme and watching the big game with dad after church on a Sunday afternoon. It seems so simple, but these became great memories for us all.
Putting together a Game Day Party Theme is so easy to do and doesn't really require much effort at all.

How to Throw a Game Day Party
Game Day Party Theme supplies.
I just used a tablecloth I had on hand an some old burlap runner to decorate the table because I like easy. I had some cute little chalkboard signs that I used some chalk markers like these ones to write Game Day Party theme appropriate sayings like "Game Day" and "Go Team".
You could definitely add in some Tailgate Party Games to keep the kiddos busy during the game like this
Quick and Easy Game Day Recipes
You cannot forget about all of the great food that makes every game day theme party a hit!
The other day I was feeling nostalgic thinking back to those early family days and how many good times came out of those simple moments that we chose to make extra special. I seem to have stopped doing that since my kids grew up, but there is really no reason that I need to stop, is there?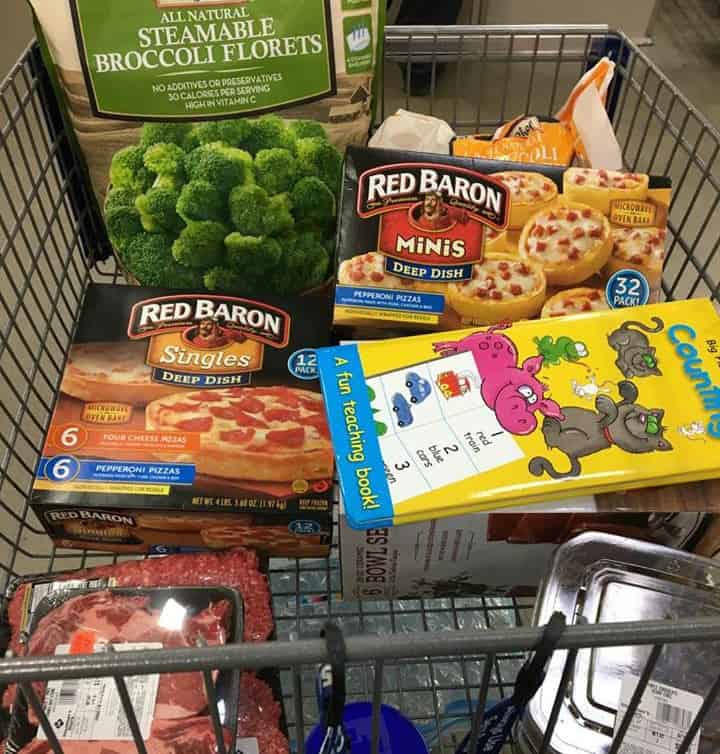 Rich and I were already planning a small shopping tip to Sam's Club, so I knew I would be able to find some things there to make for our game day party theme.
Mostly I was just looking to save time and money, so I grabbed some frozen Red Baron pizzas and figured that would be great and I could easily add some other treats to create a game day party buffet.
I haven't had the opportunity to put on a party like this is a while so I decided why not?!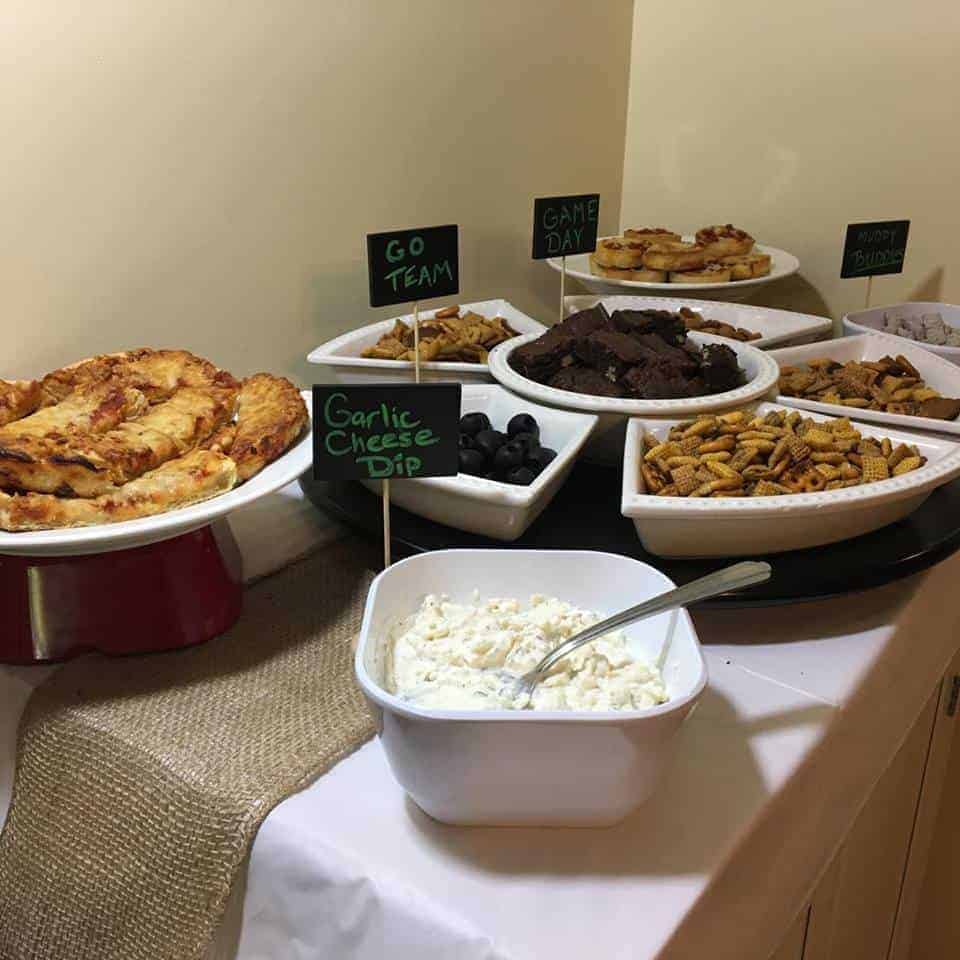 I made a simple pizza dipping sauce using some yogurt, garlic, spices, parmesan cheese, salt and pepper.
It came out a little strong, but we love garlic so I usually go a little overboard with it and this was no exception.
I sliced the Red Baron Deep Dish Singles Pizzas into thirds, essential turning them into pizza sticks that went perfectly with the dipping sauce I made.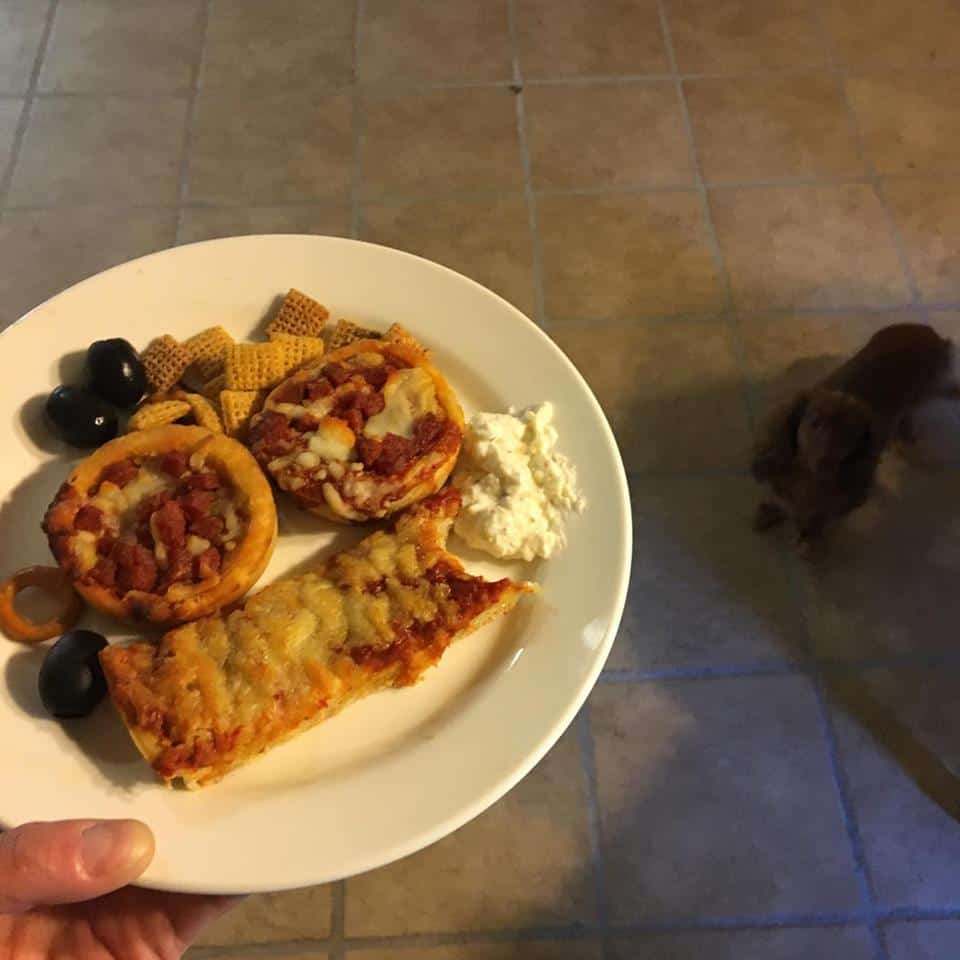 Red Baron Minis and Red Baron Deep Dish Singles are perfect for game time entertaining. Try this idea for a simple Game Day Party Theme the next time you want to turn an ordinary day into an extraordinary memory.
Let's be truthful, it really is all about the food spread!
*Although I have received compensation for this post on behalf of Red Baron, all opinions expressed are solely my own.