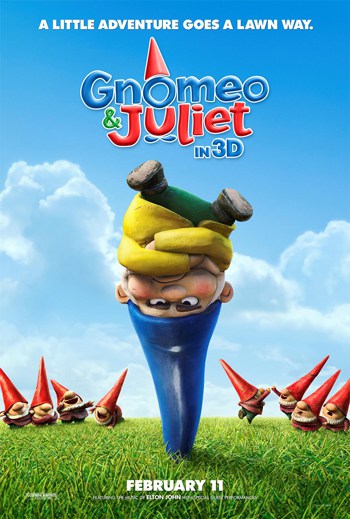 Gnomeo & Juliet is opening in theatres everywhere on February 11th in 3D!
It looks like an adorable remake of the classic Romeo & Juliet story and I can't wait to see how they did it with gnomes.
Gnomeo and Juliet, who have as many obstacles to overcome as their quasi namesakes when they are caught up in a feud between neighbors. But with plastic pink flamingos and thrilling lawnmower races in the mix, can this young couple find lasting happiness?
Share these fun activity sheets with your kids while they await the release of Gnomeo & Juliet!
GNOMEO Activity Sheet #1
GNOMEO Activity Sheet #2
GNOMEO JULIET Fun Facts