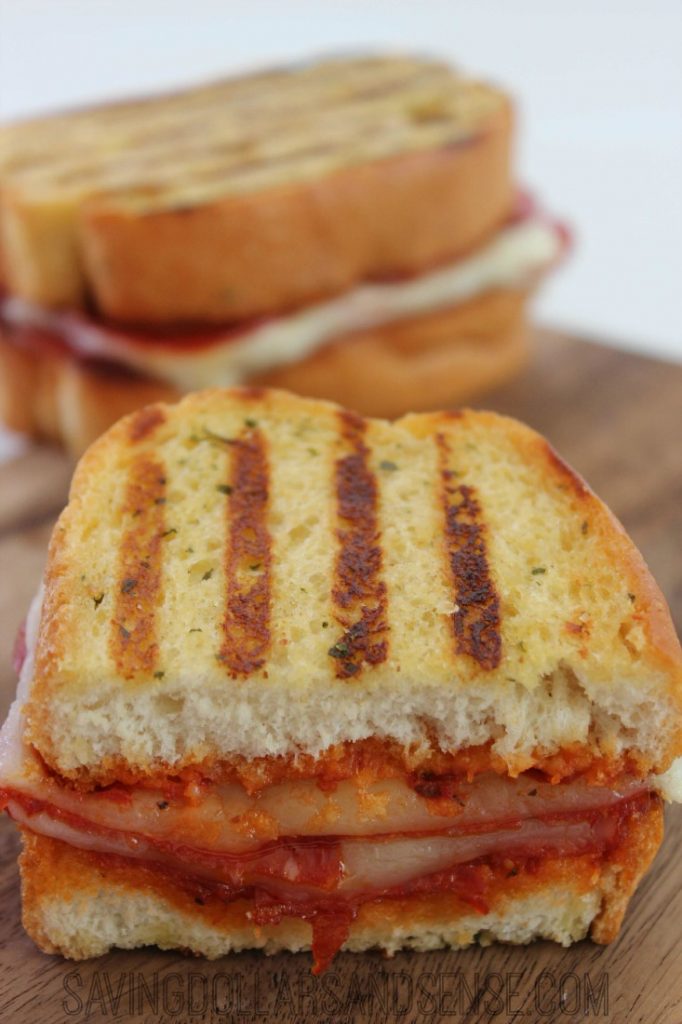 One of my kids favorite things to eat have always been this Grilled Pepperoni Pizza Sandwich recipe.
It is so easy to make and everyone loves it.
If you want you can use regular bread and butter it, then cook the sandwich in a frying pan just like a Grilled Cheese Sandwich.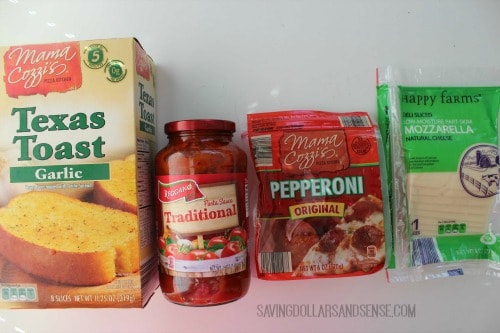 INGREDIENTS
8 tbsp Spaghetti Sauce
1 box Garlic Texas Toast (8 slices)
6 oz Pepperoni Slices
8 oz Mozzarella Cheese SLices
DIRECTIONS
Preheat oven 425.
Place garlic toast on baking sheet.
Bake for 7 minutes or until toast is slightly toasted around edges.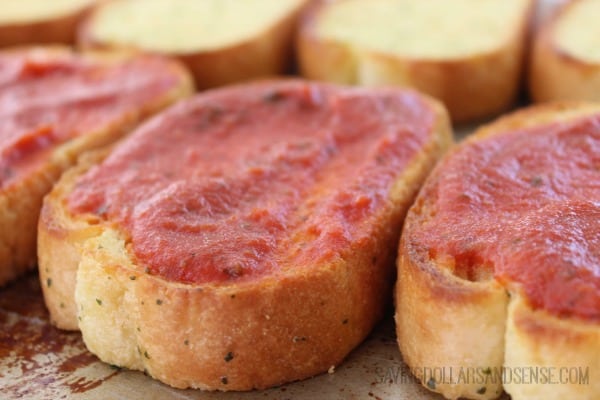 Spread 4 slices with 1 tablespoon of sauce on each.
Top each 6 slices of pepperoni.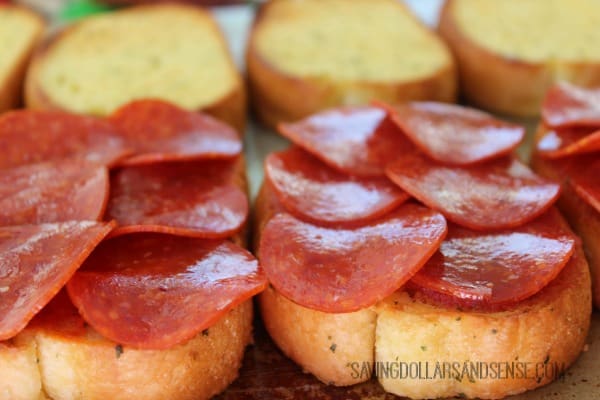 Top each with 1 slice of cheese.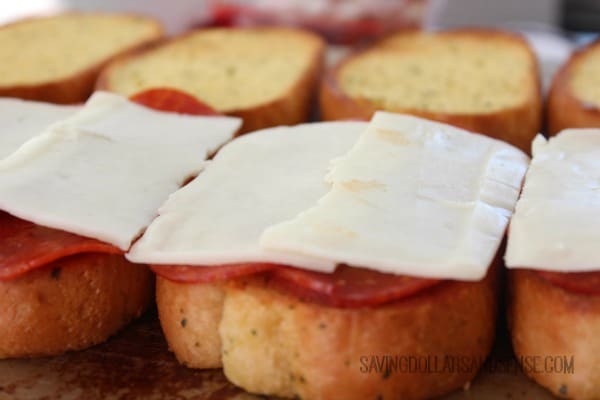 Then another layer of pepperoni and cheese to each.
Spread 1 tablespoon of sauce on each of the remaining toast slices and place on top of sandwich.
Heat a skillet or griddle over medium heat and drizzle lightly with olive oil.
Heat each sandwich until cheese is melted and contents are hot.