We have rounded up all of the best Minecraft gift ideas that any Minecraft fan will love!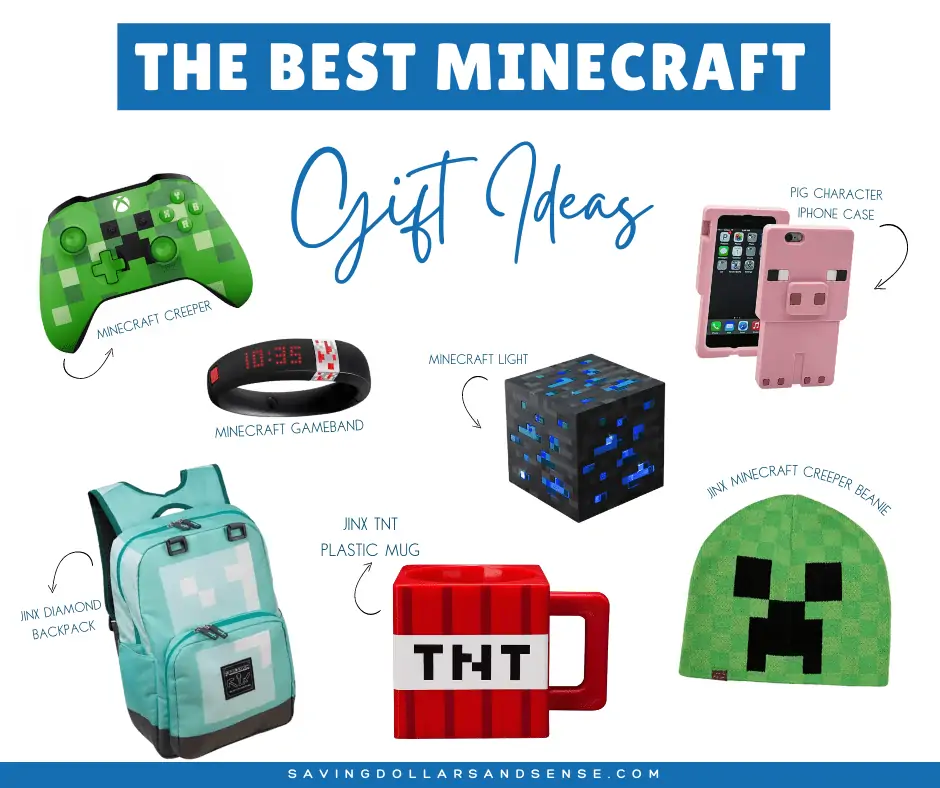 There are so many different gift ideas listed in this gift guide for Minecraft fans of all ages.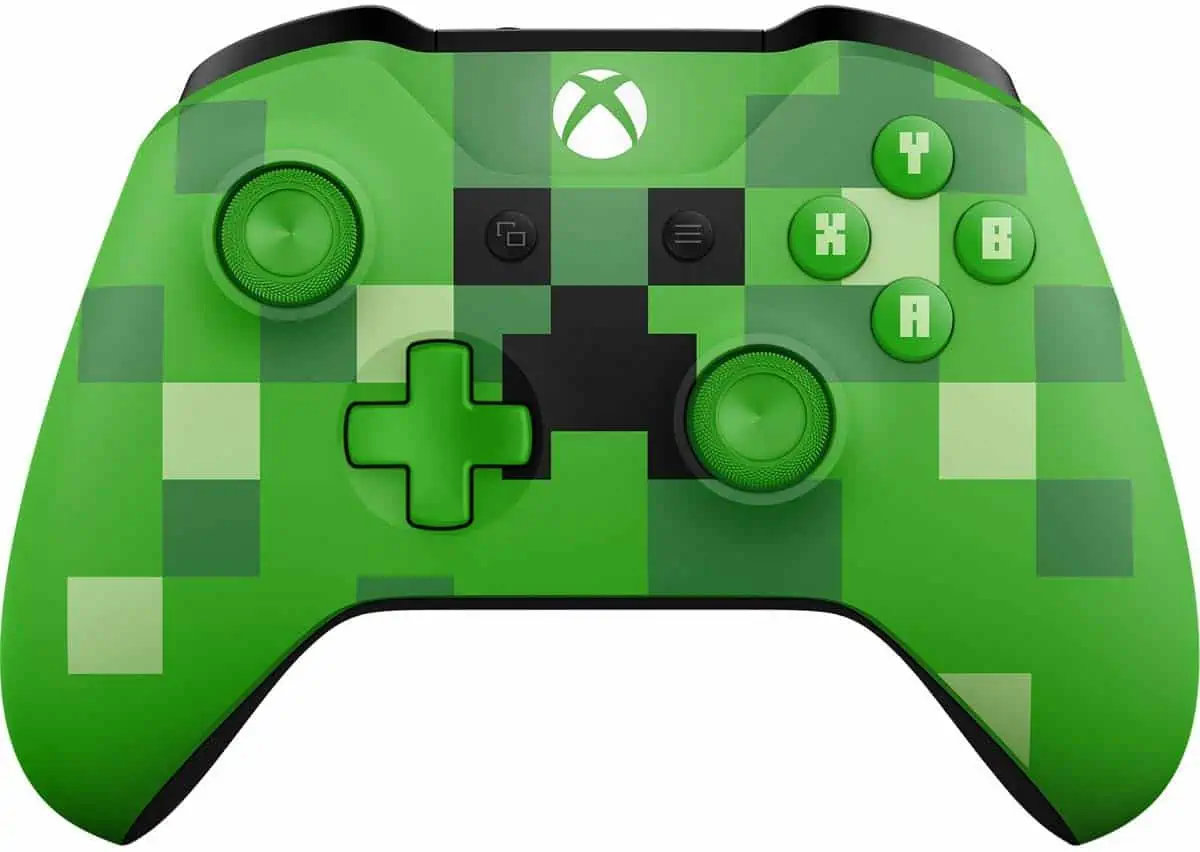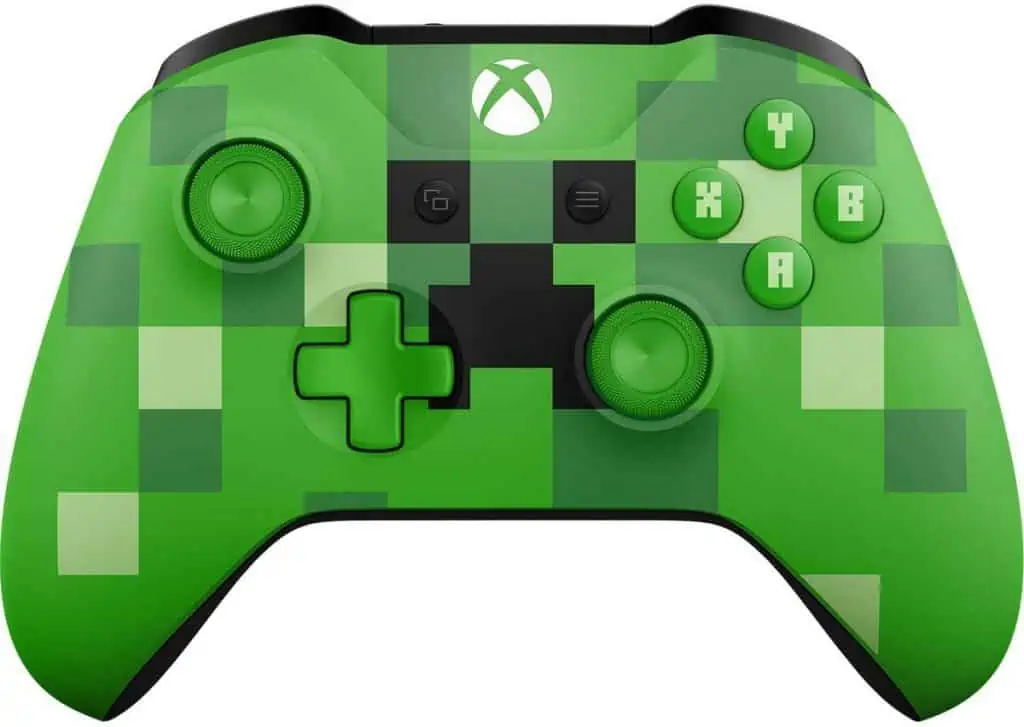 Prepare to create, explore, and survive your own Minecraft adventure with the Minecraft Creeper controller, featuring the iconic green Creeper design. Get up to twice the wireless range than previous controllers.
ABXY buttons with classic Minecraft font. Textured grip for enhanced comfort. Compatible With Xbox One X, Xbox One S, Xbox One, Windows 10. Includes Bluetooth technology for gaming on Windows 10 PCs and tablets.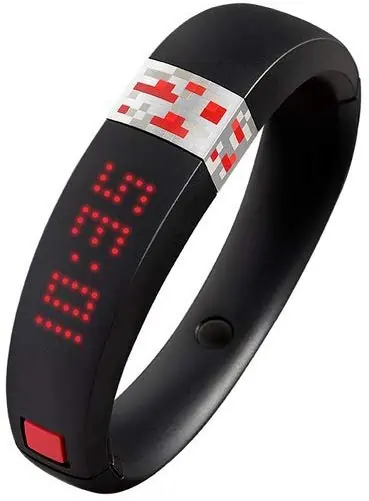 Play Minecraft anywhere, anytime on any computer: Your game, your Worlds, your mod launchers, all your Minecraft experience on your wrist. Automatic back-up of your entire Minecraft folder. No complicated installs.
Simply plug the game band into the USB port of your Mac, Windows or Linux computer and click on the Game band App to play. Each game band is customizable to showcase messages, images, and animation on the LED display right on your wrist.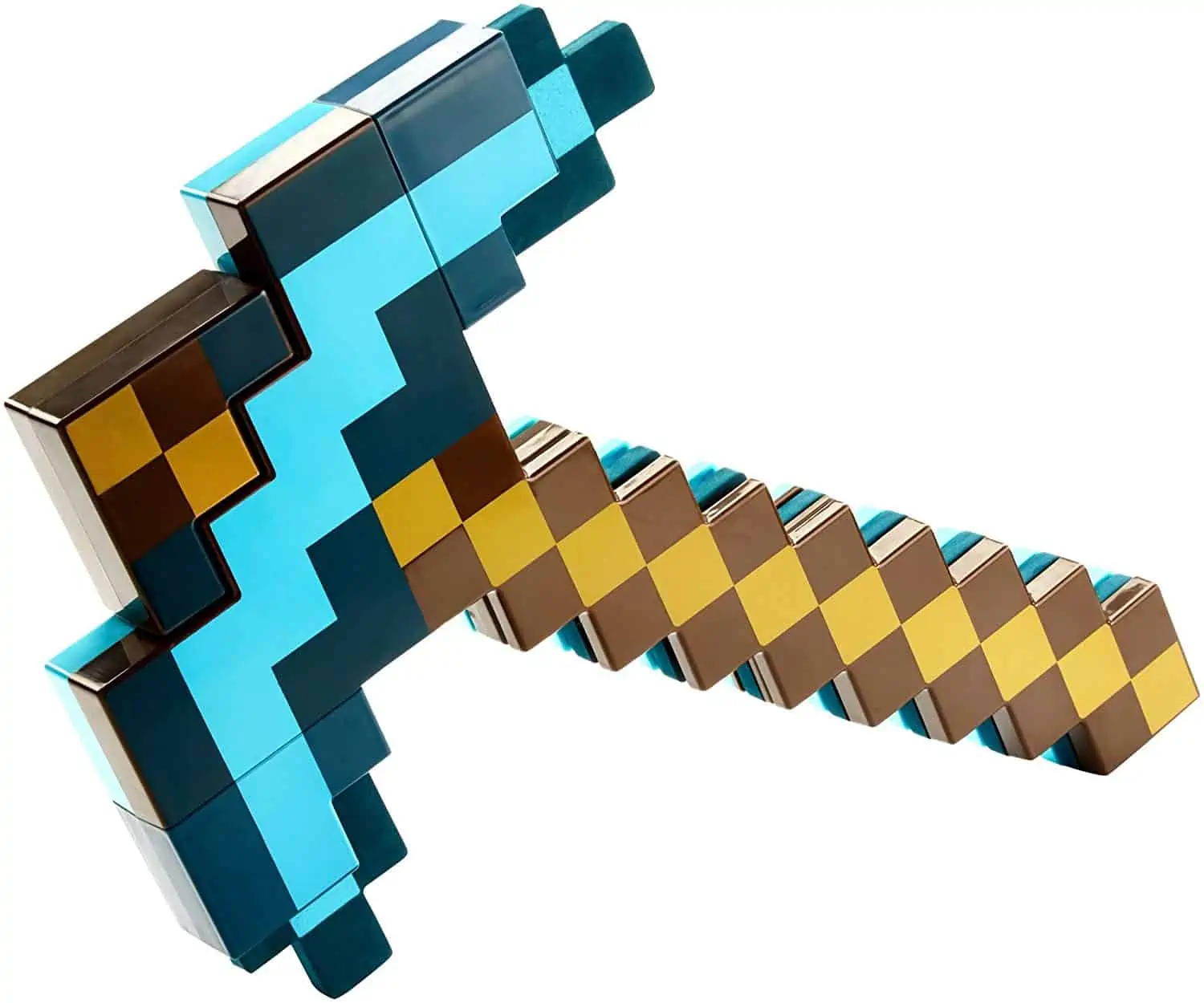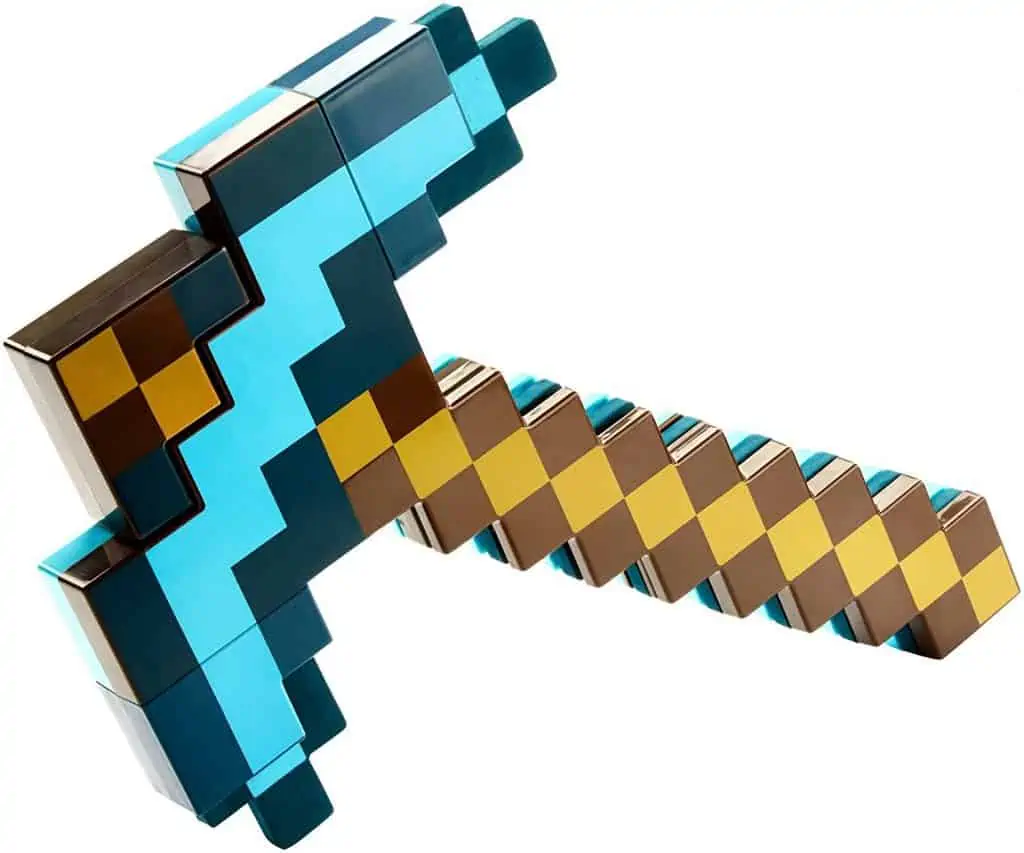 With this two-in-one action toy, you're ready to battle Creepers and dig for resources! Quick Change From Sword To Pickaxe And Back Again. The large-scale toy feels substantial in your hands and makes a magical, seamless transformation from tool to the sword and back again.
You'll be ready for anything! Be prepared for anything with this great two-in-one, multi-function item inspired by the World of Minecraft!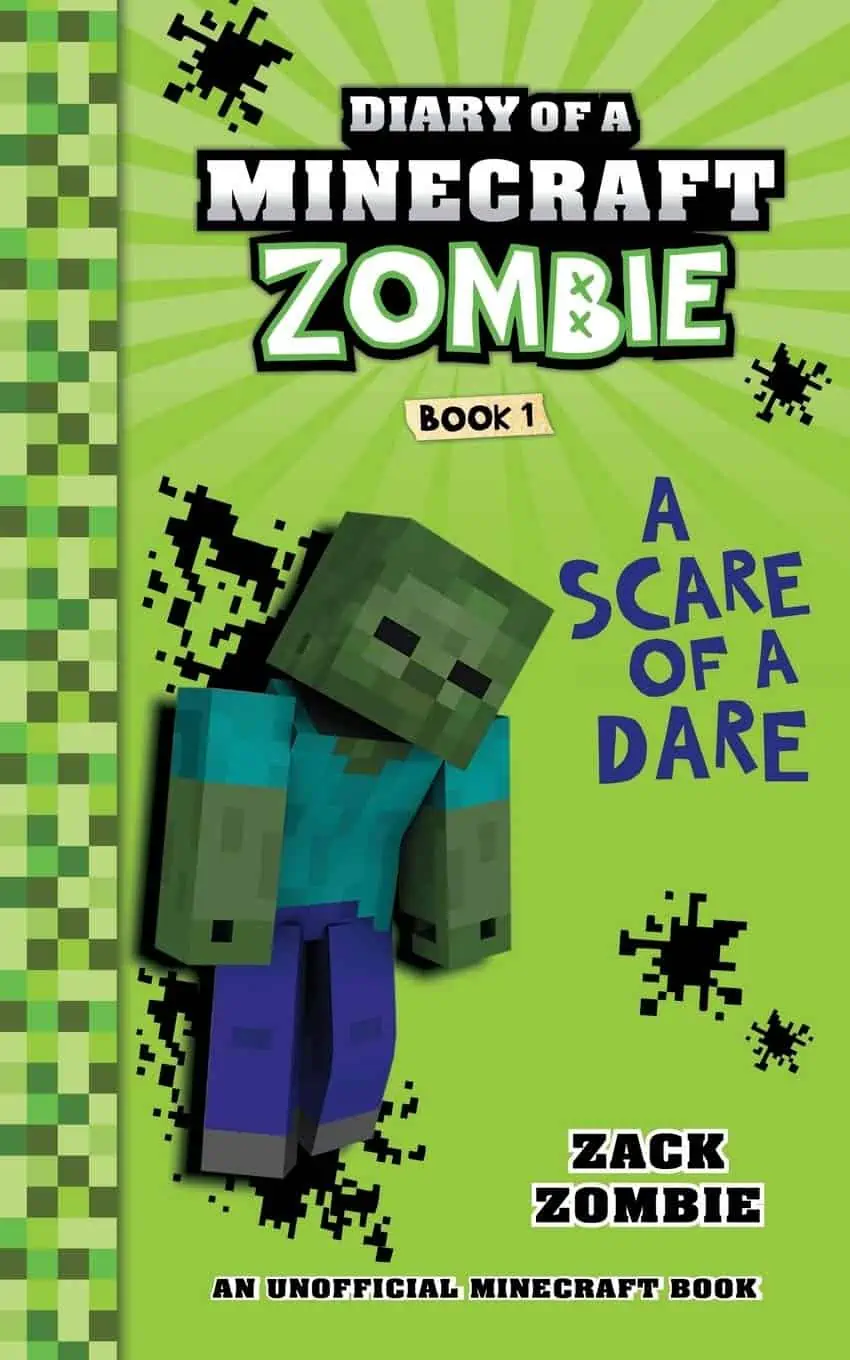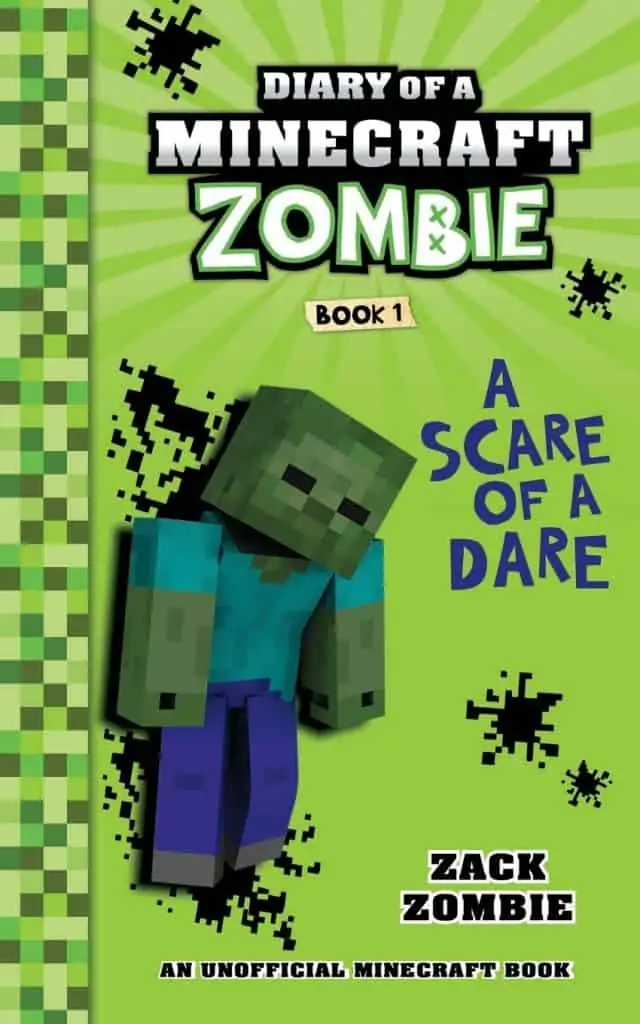 In the first book of this hilarious Minecraft adventure series, we get to read the diary of an actual 12-year-old Minecraft Zombie. Take a peek at what is really going on between the hollow eyes, and dead expression that we normally see when we face the dreaded Zombies of Minecraft.
Are Zombies really different from us? You'll be surprised at what you discover. So, jump into this Minecraft adventure and find out!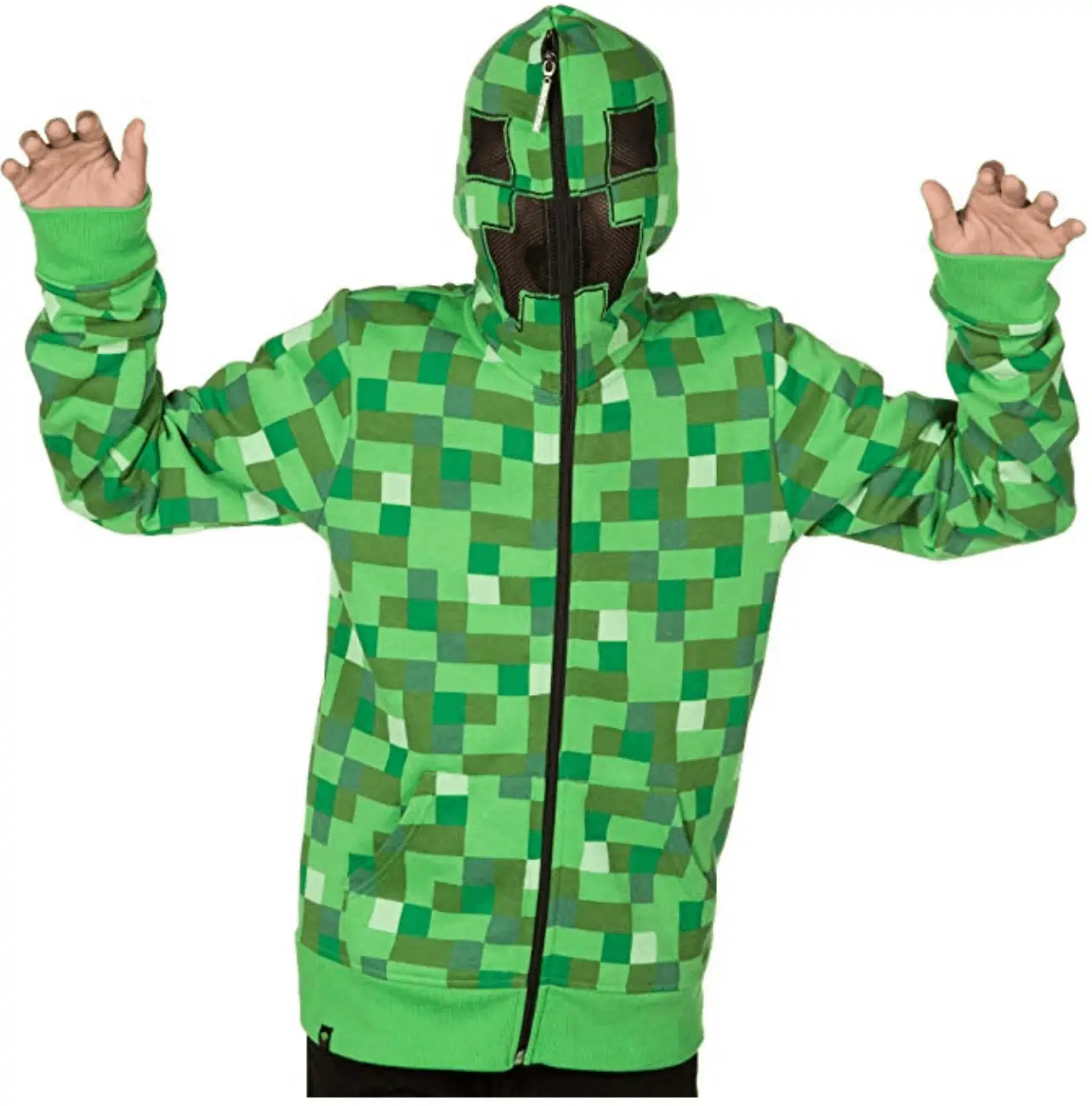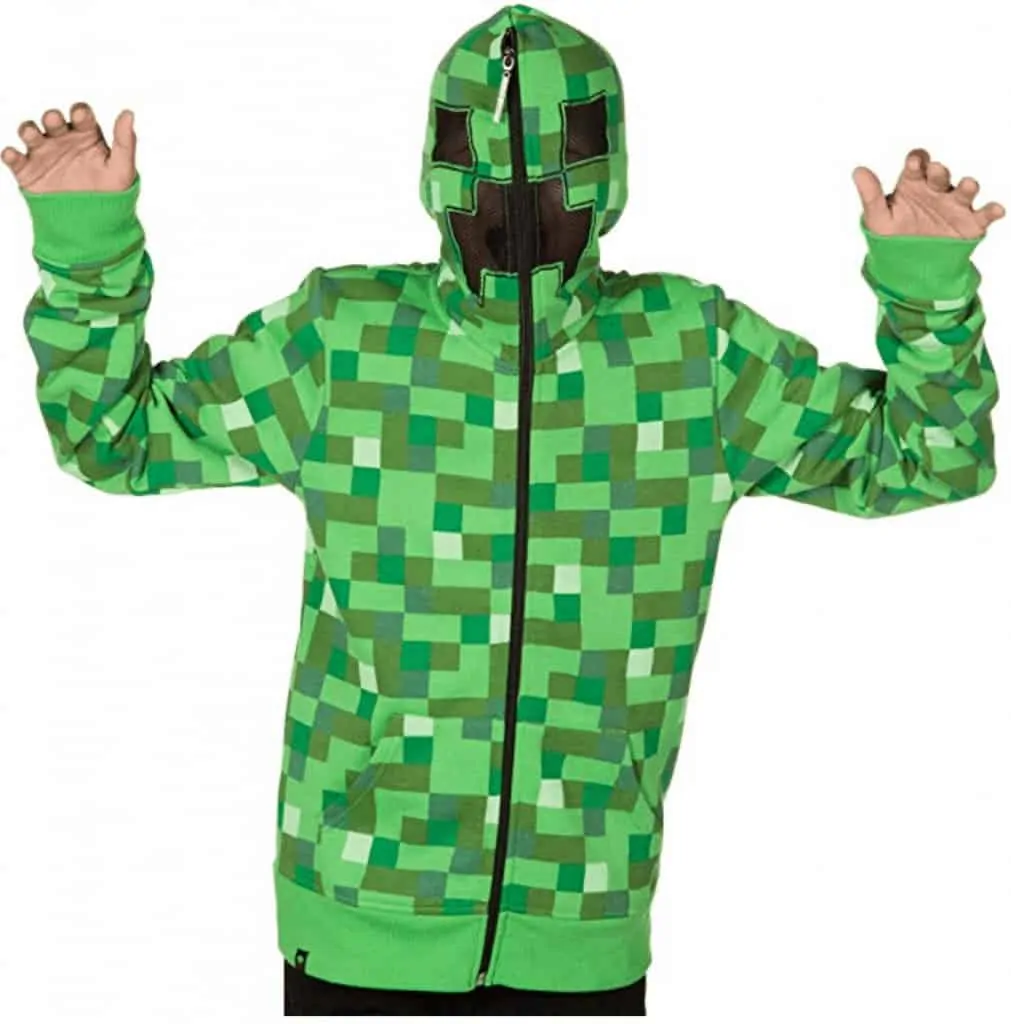 The Creeper, a looming threat to miners everywhere. Maybe you're off building a scale replica of the JINX Fortress when all of a sudden, you hear that click and hiss we all know too well.
Do you have time to turn and repel the beast? Do you have what it takes? Only one way to find out. Now you can put friends and family through the fun of making the same decision when you sidle up unexpectedly in this full-zip-front Creeper hoodie. Hissing noises and explosions to be generated by the wearer.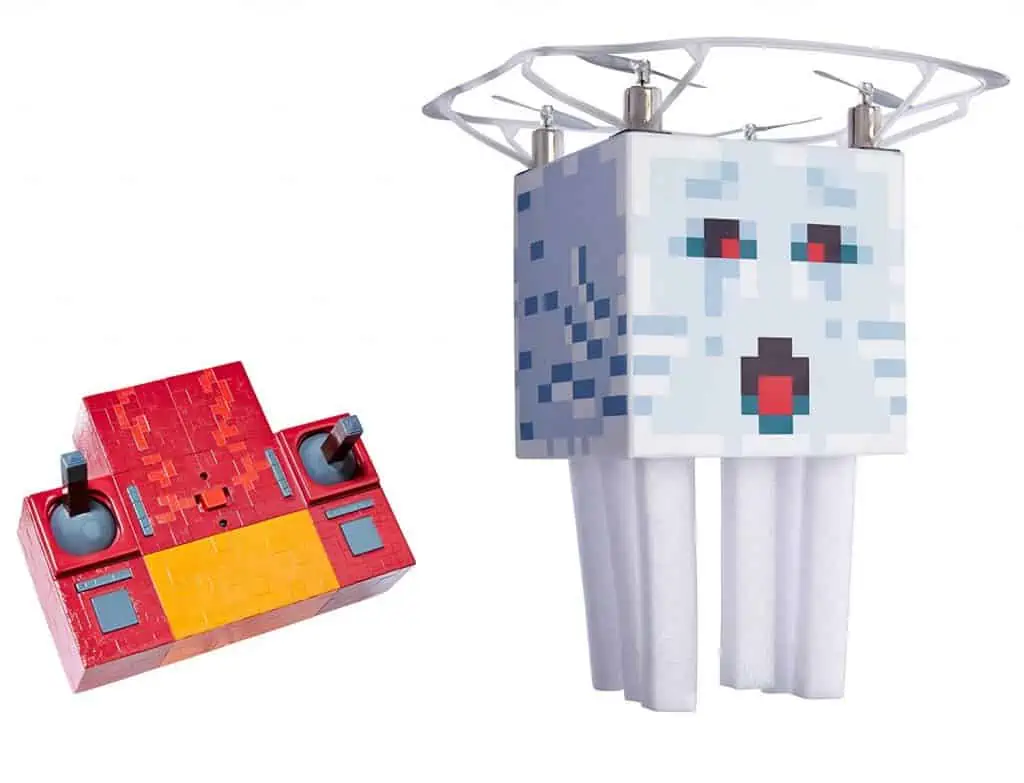 In the video world of Minecraft, the Nether-dwelling Ghast is one of the key mobs in the game. Now let your imagination soar with this Ghast quadcopter!
Using a remote control, you can fly the Ghast toy through the air as in the game — forward and backward, left and right, and up and down! Special features include 360-degree turns, automatic landing capabilities, and a stunt button take the fun to new heights!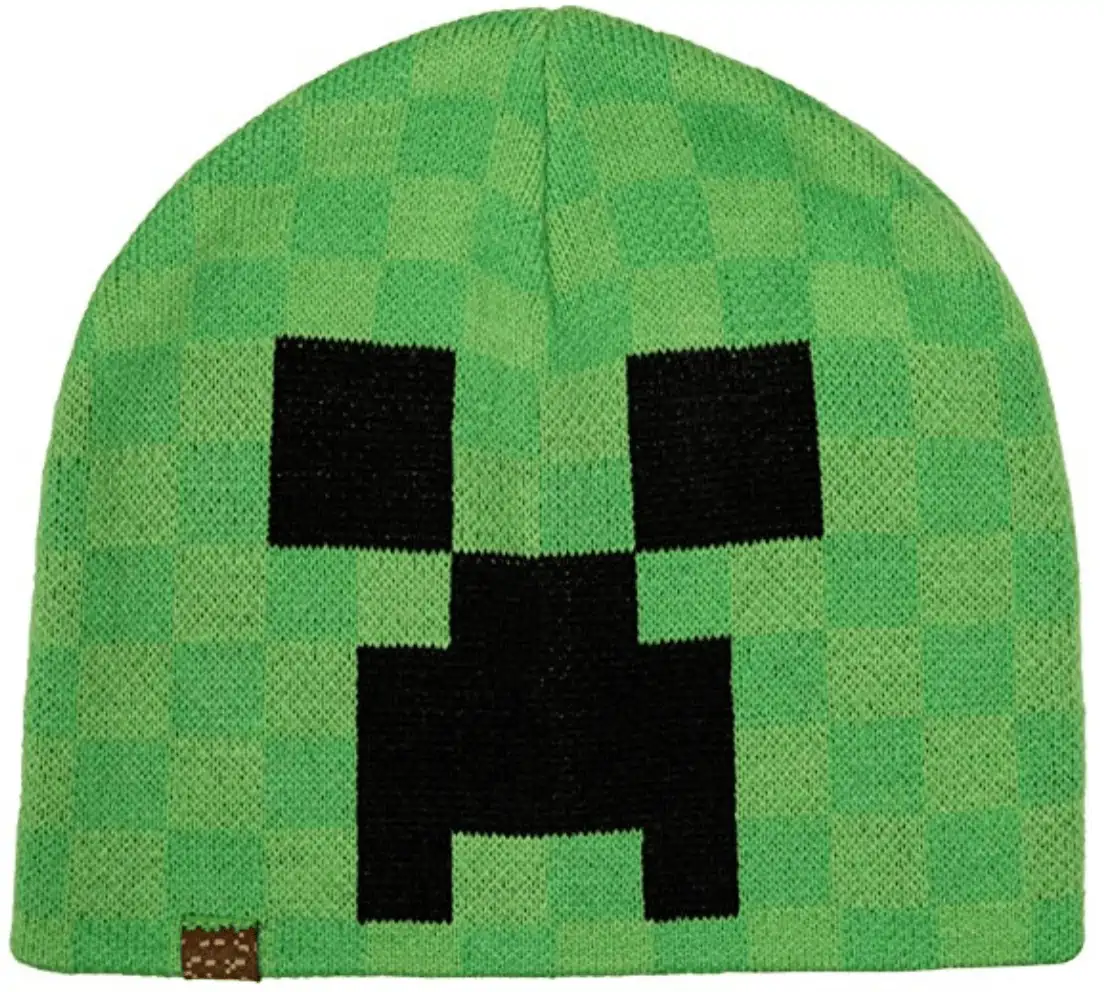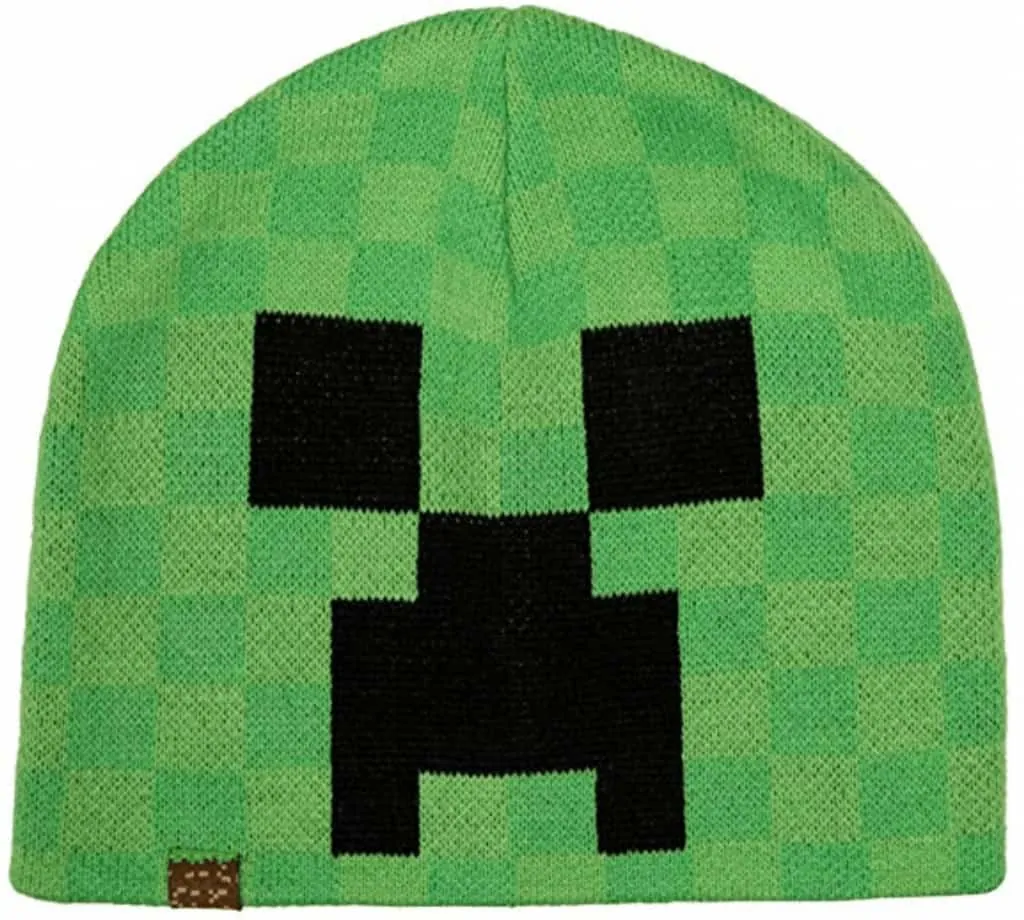 Officially licensed by Minecraft; designed and created by JINX, green ski cap featuring Creeper face from Minecraft video game through block pattern and custom dirt block patch.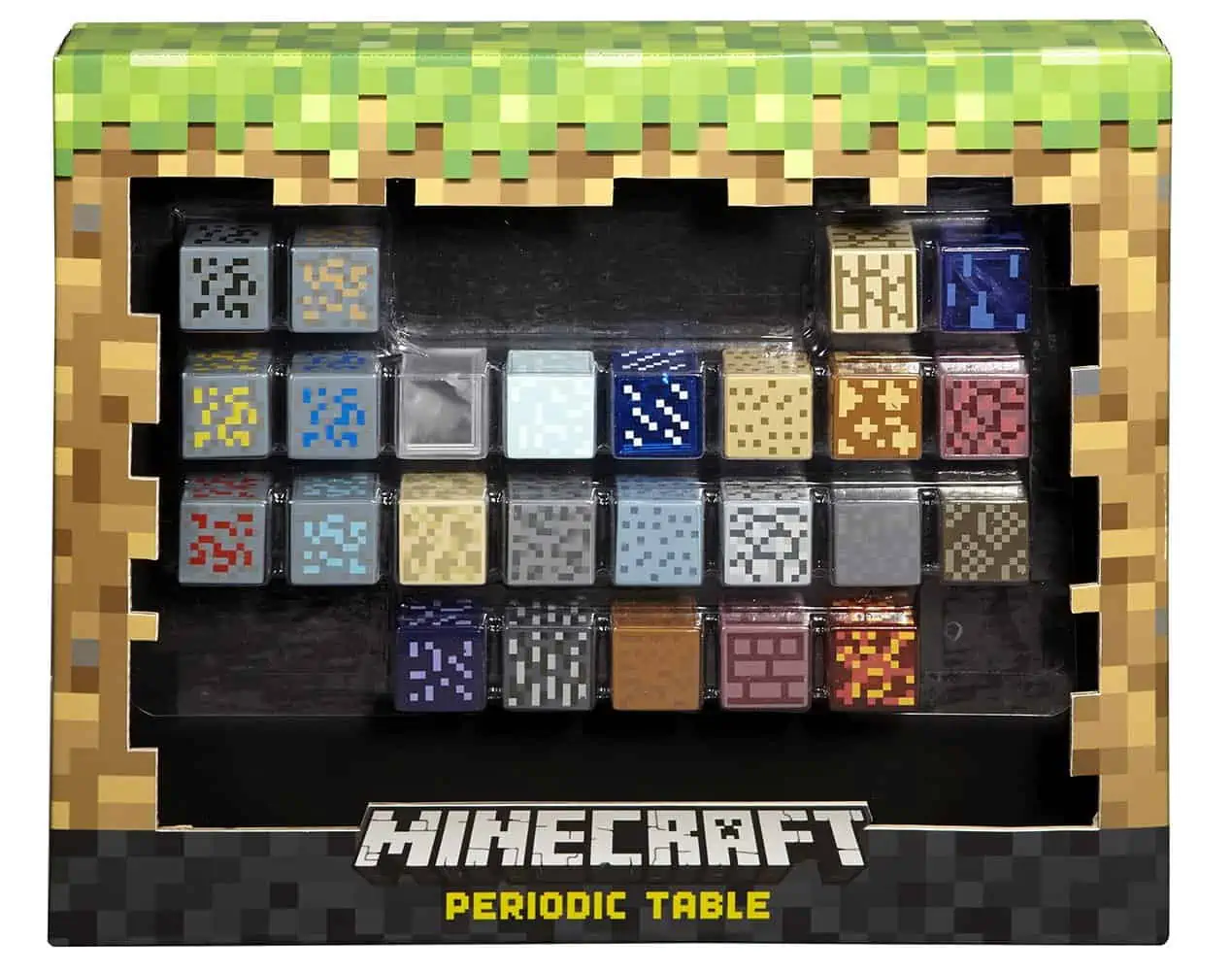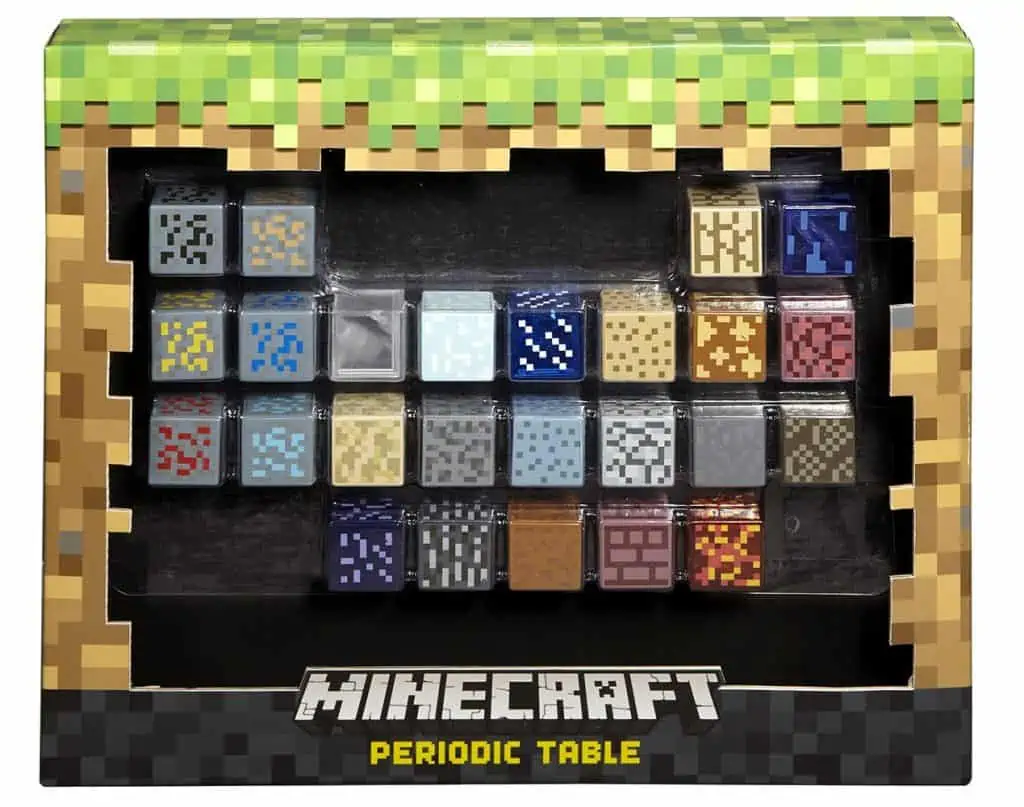 Keep building your Minecraft world with the Minecraft Periodic Table. Fans of the hit game know this collection of 27 authentic element blocks that includes Diamond Ore, Air, Water, Lava and Glowstone are the key to creating innovative new Minecraft worlds.
These 1-inch blocks are the perfect scale to be used with Minecraft mini-figures (sold separately). The blocks can be arranged to form landscapes or grouped to form the official Minecraft periodic table.
Continue to build the fun by using the blocks with the Minecraft Stop-Motion Movie Creator (sold separately).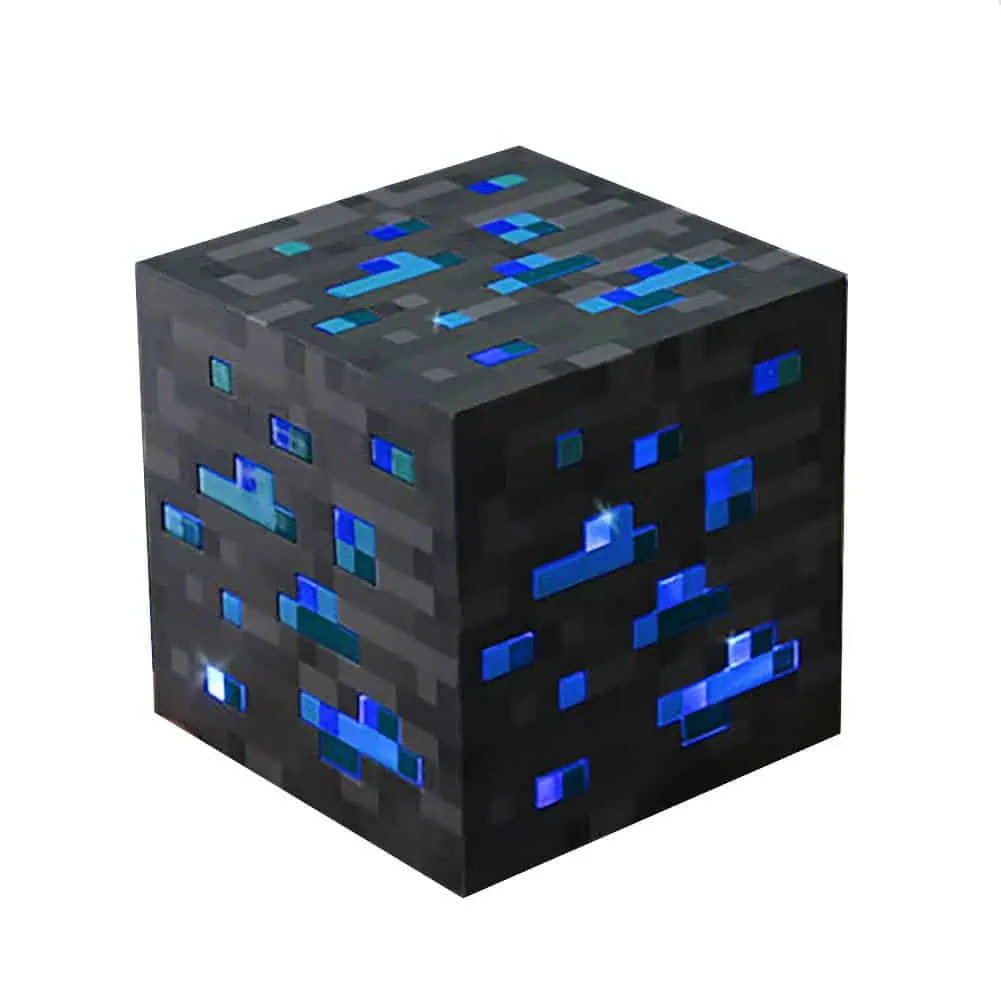 Light up the face of a Minecraft fan with this little Minecraft light. A 3″ cube, the light can be set to low, medium, or high (or off), depending on how severe the Creepers-under-the-bed problem is.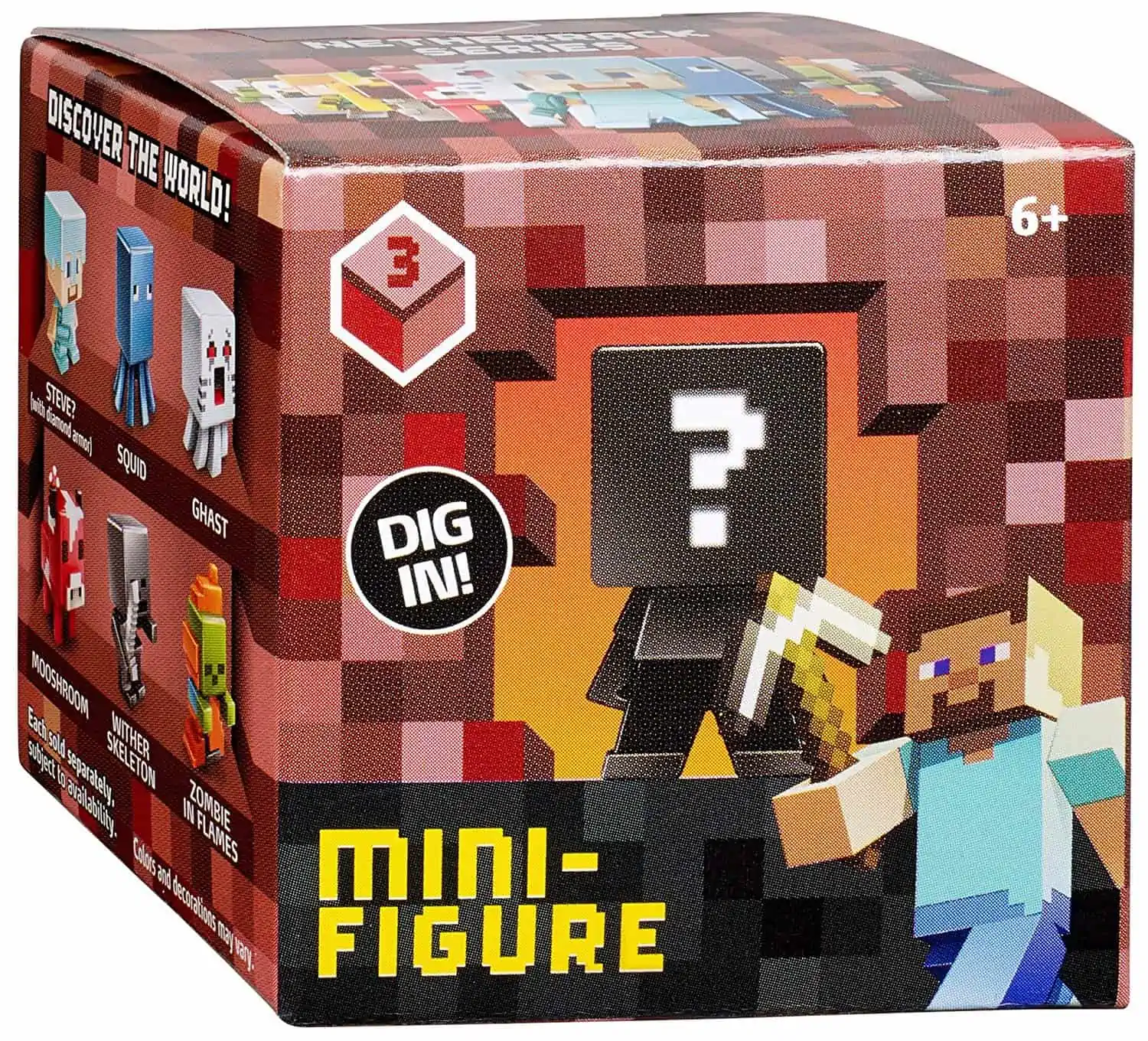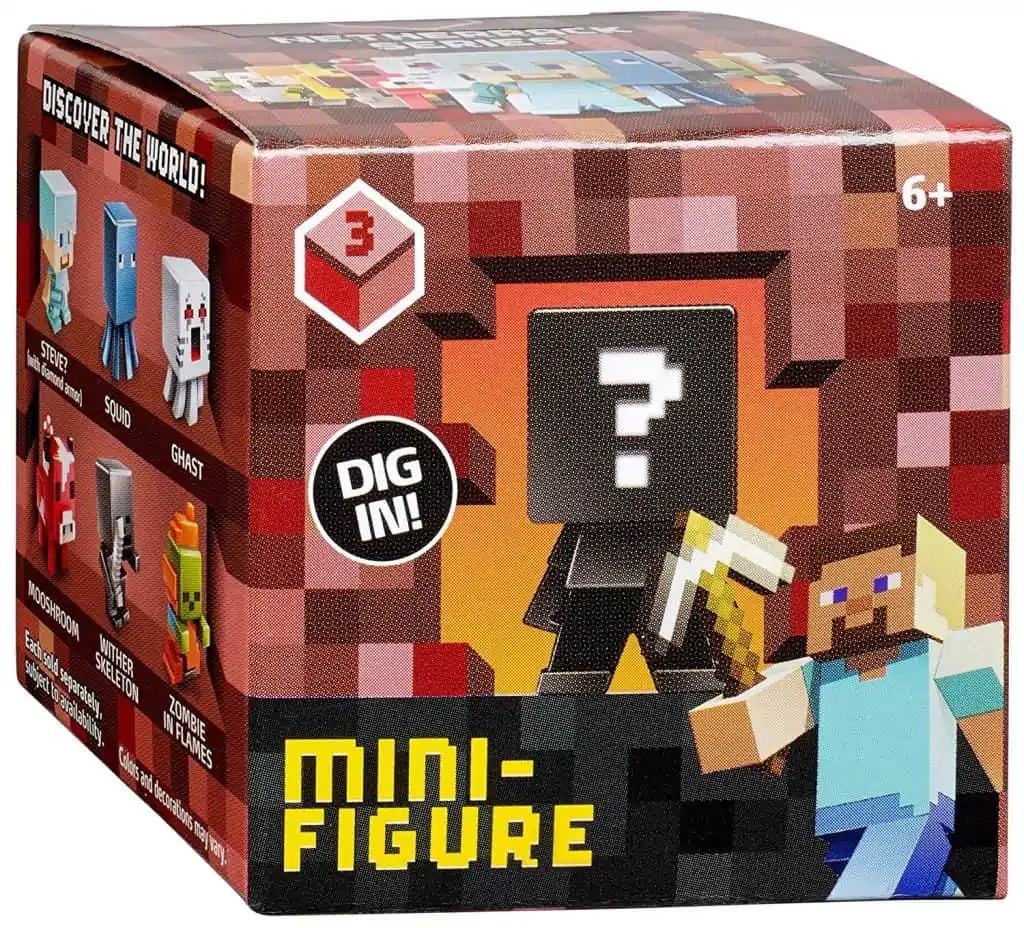 Dig into the world of Minecraft like never before! "Buried" inside each 1-pack is a unique Minecraft Mini-Figure just waiting to be discovered — you never know which figure you'll find next until you open the box!
Featuring the game's signature, 8-bit style, these figures allow kids to play with their favorite characters anywhere. So start exploring the world of Minecraft Mini-Figures and craft the perfect collection!
Includes 1 miniature figure. Colors and decorations may vary.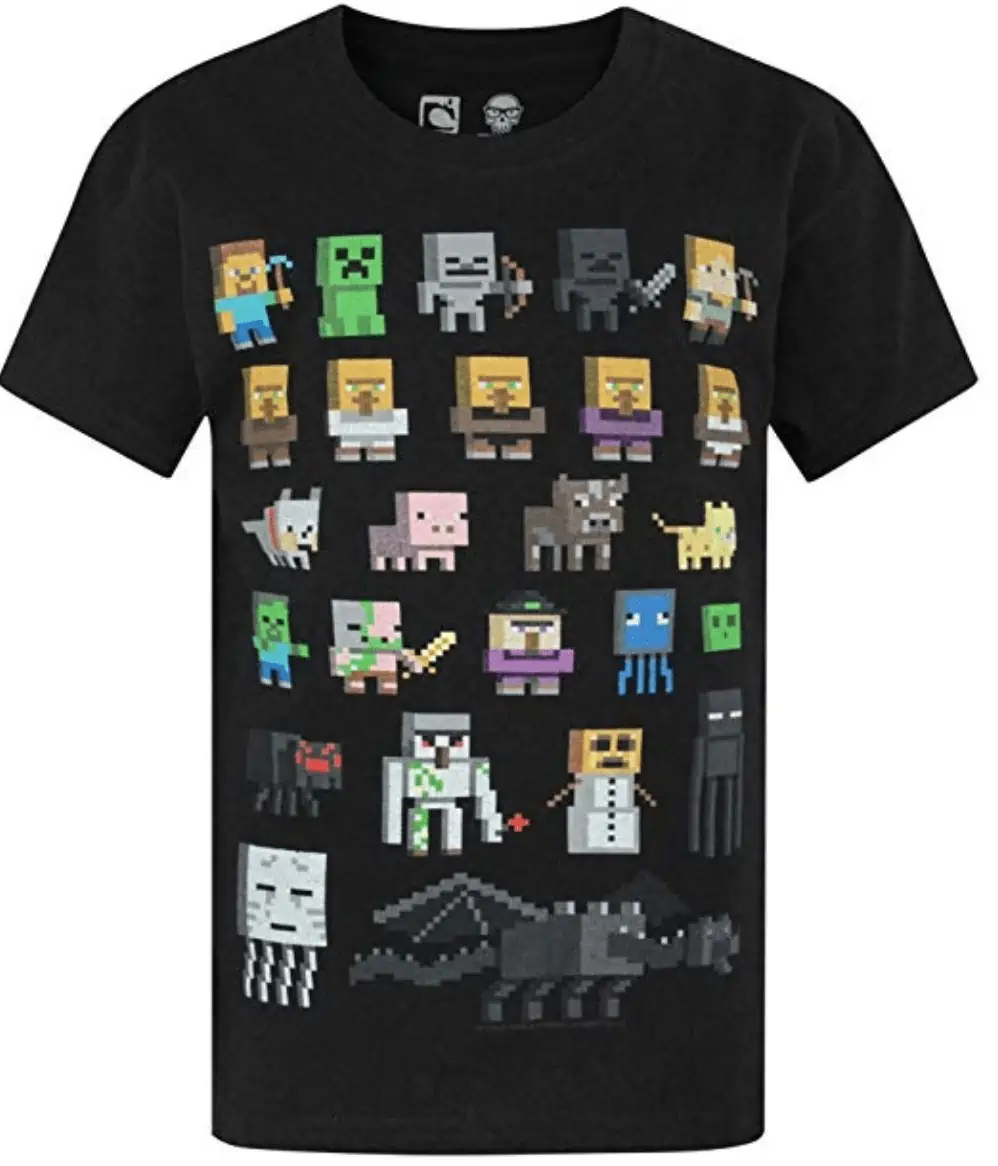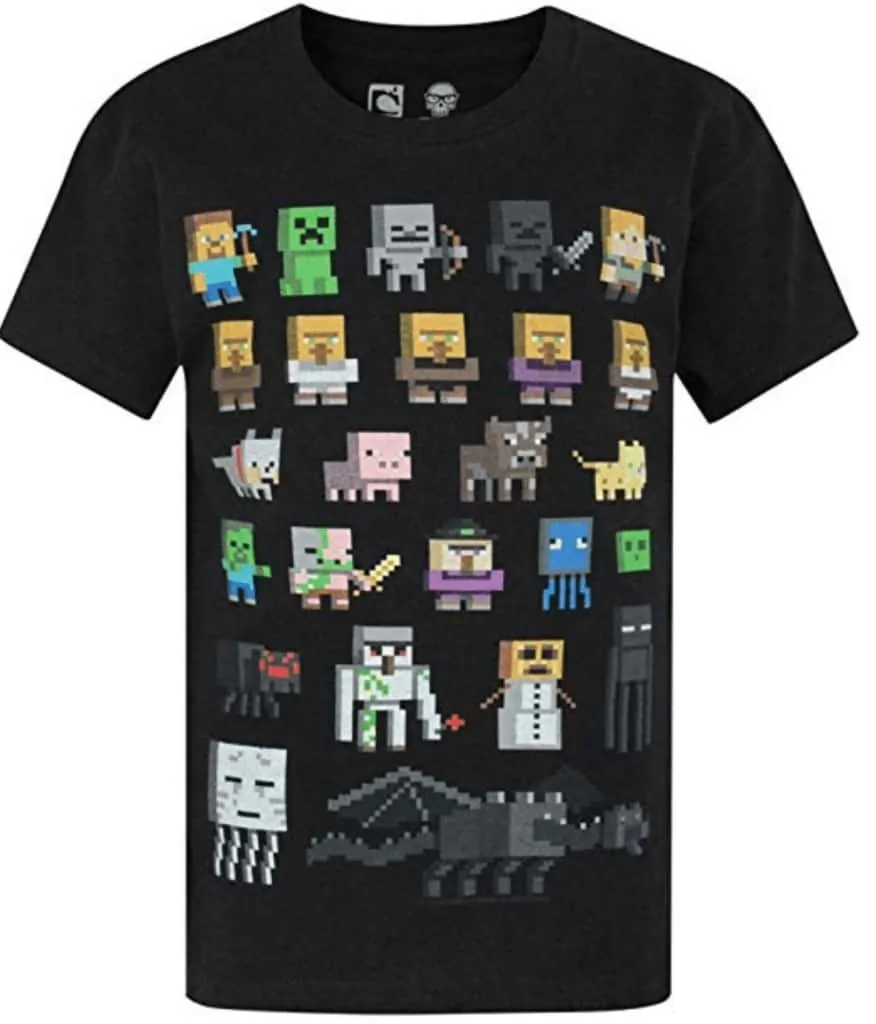 Officially licensed this Minecraft Sprites black t-shirt for kids is an awesome addition to any little fan's wardrobe! The large quality print across the front of the t-shirt features a bold design showcasing fan-favorite Minecraft characters across the front.
This design is packed with cool detail and vibrant colors making it a real stand out piece, showcasing fun characters including Creeper, pig, cave spiders and more.
This official Minecraft t-shirt comes in classic black and offers a high-quality finish and feel; this t-shirt offers a standard fit. Made with 100% cotton this Minecraft Sprites t-shirt offers good quality and comfortable feel and features official Minecraft branding throughout.
We want you to get the most possible out of this official Minecraft t-shirt, please follow care label instructions carefully.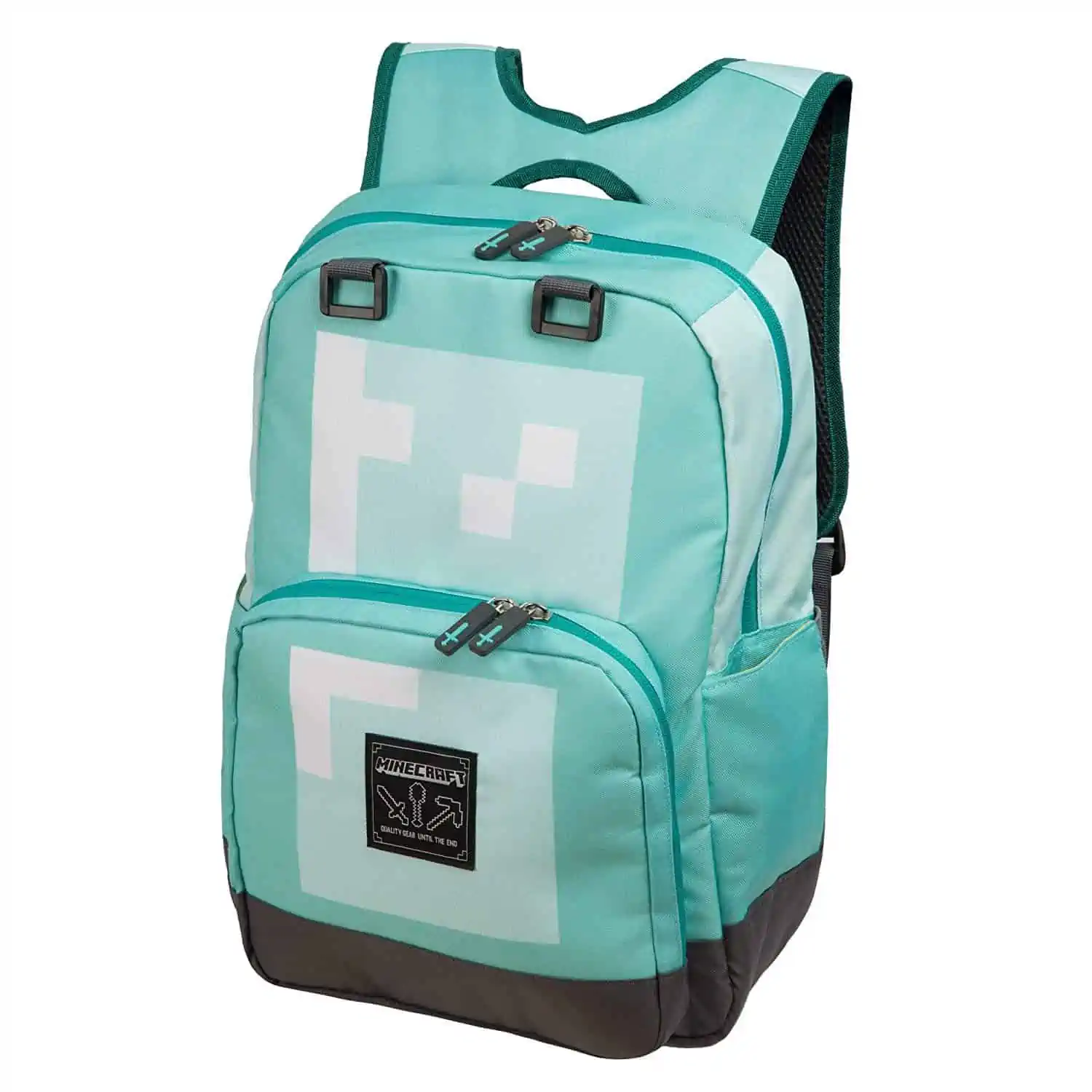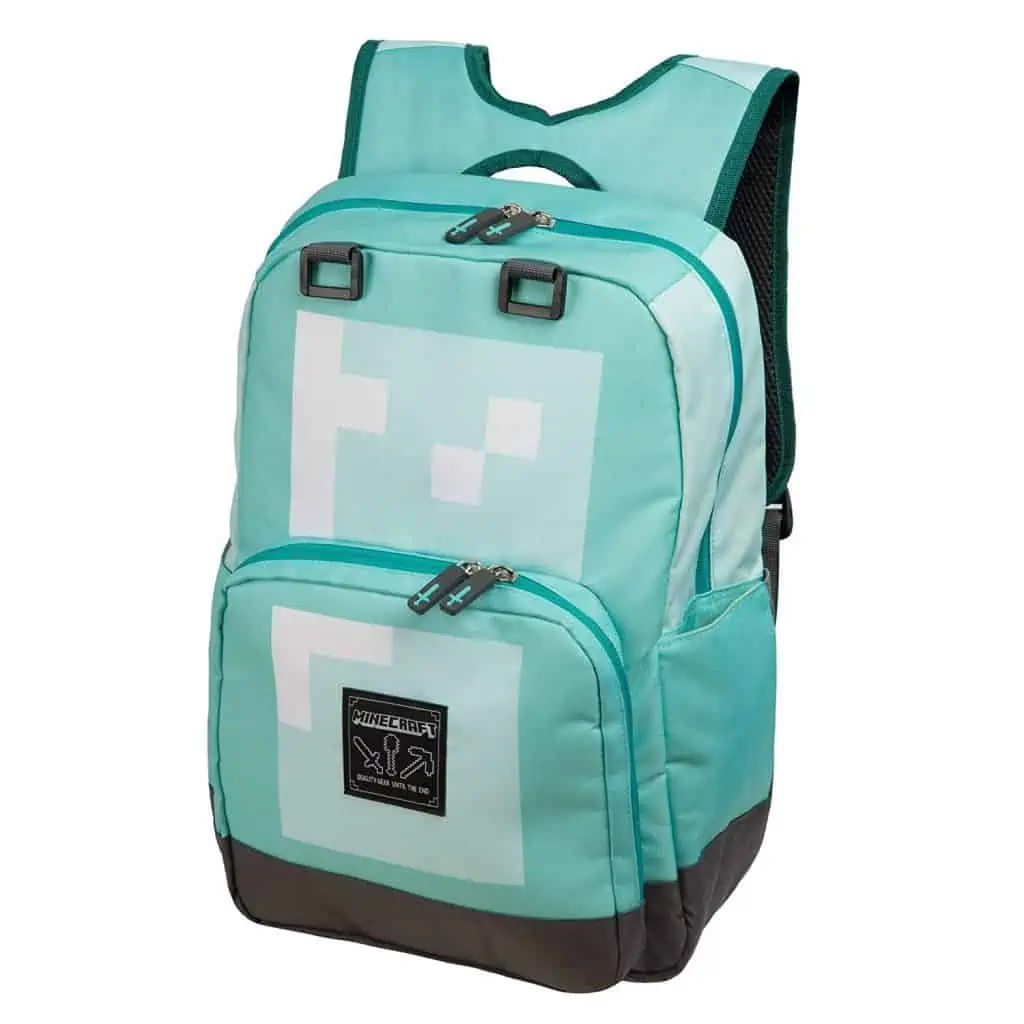 We had to mine a lot of diamonds (and fall in a lot of lava) to make you this backpack. Perfectly equipped to store your most precious blocks. Featuring two main zippered compartments, an interior laptop sleeve, side pockets, a comfortable padded back, adjustable shoulder straps, and a durable, reinforced bottom.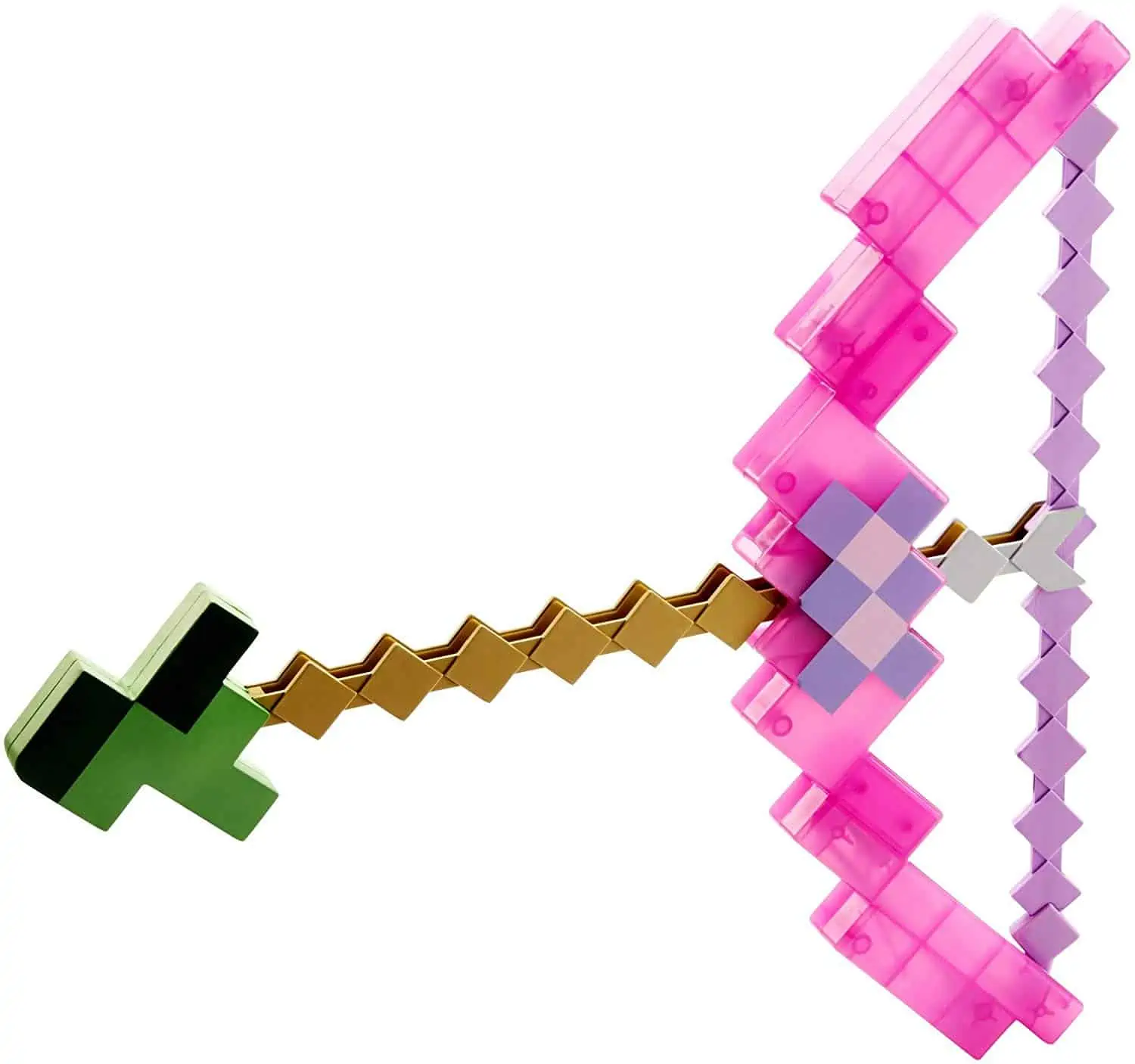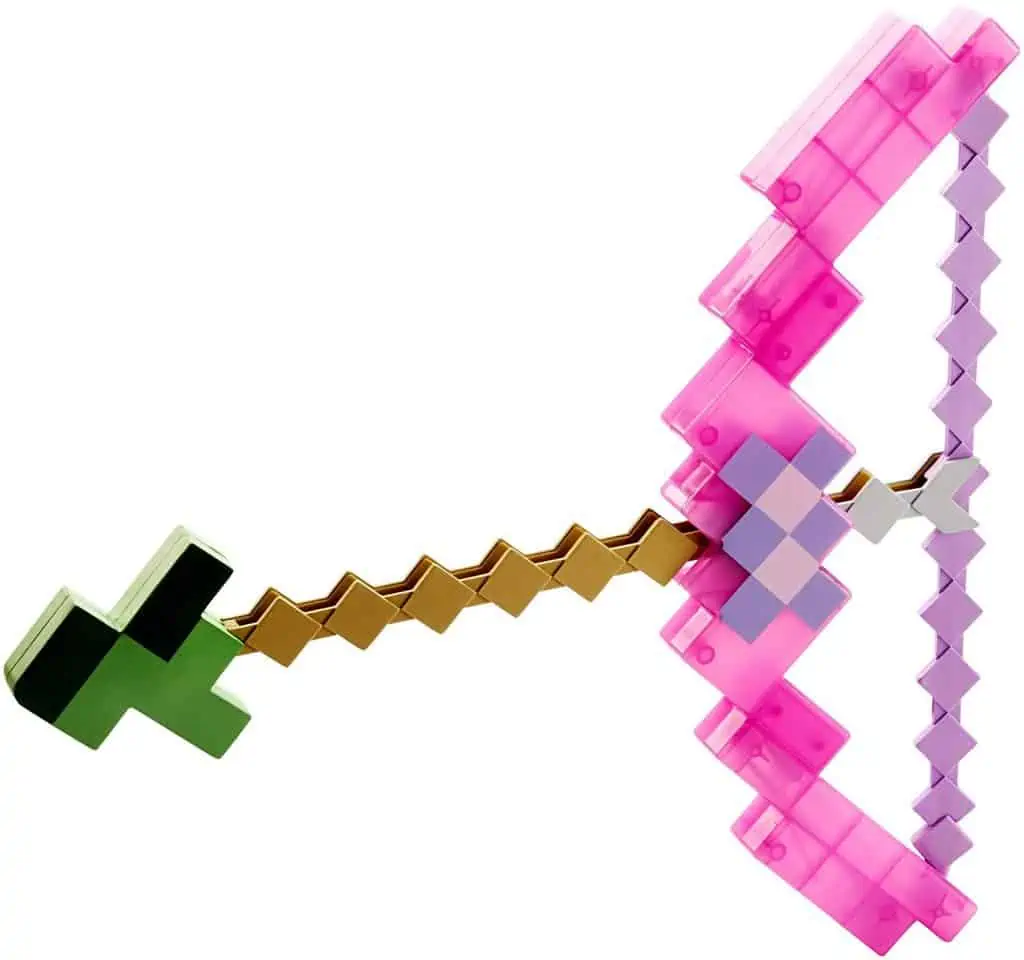 Target your Minecraft role play with a super-powerful, full-size enchanted replica of the Bow and Arrow from the game! Designed in Minecraft's iconic pixelated style and now crafted with a translucent metallic finish, the Bow and Arrow has true-to-game features including a pixelated string that can be loaded with the arrow, pulled back, and actually fired!
The clear molded bow showcases the coveted enchantment, so all can appreciate the Enchanted Bow and Arrow's power. This tool is a life-sized must-have for members of the Minecraft community.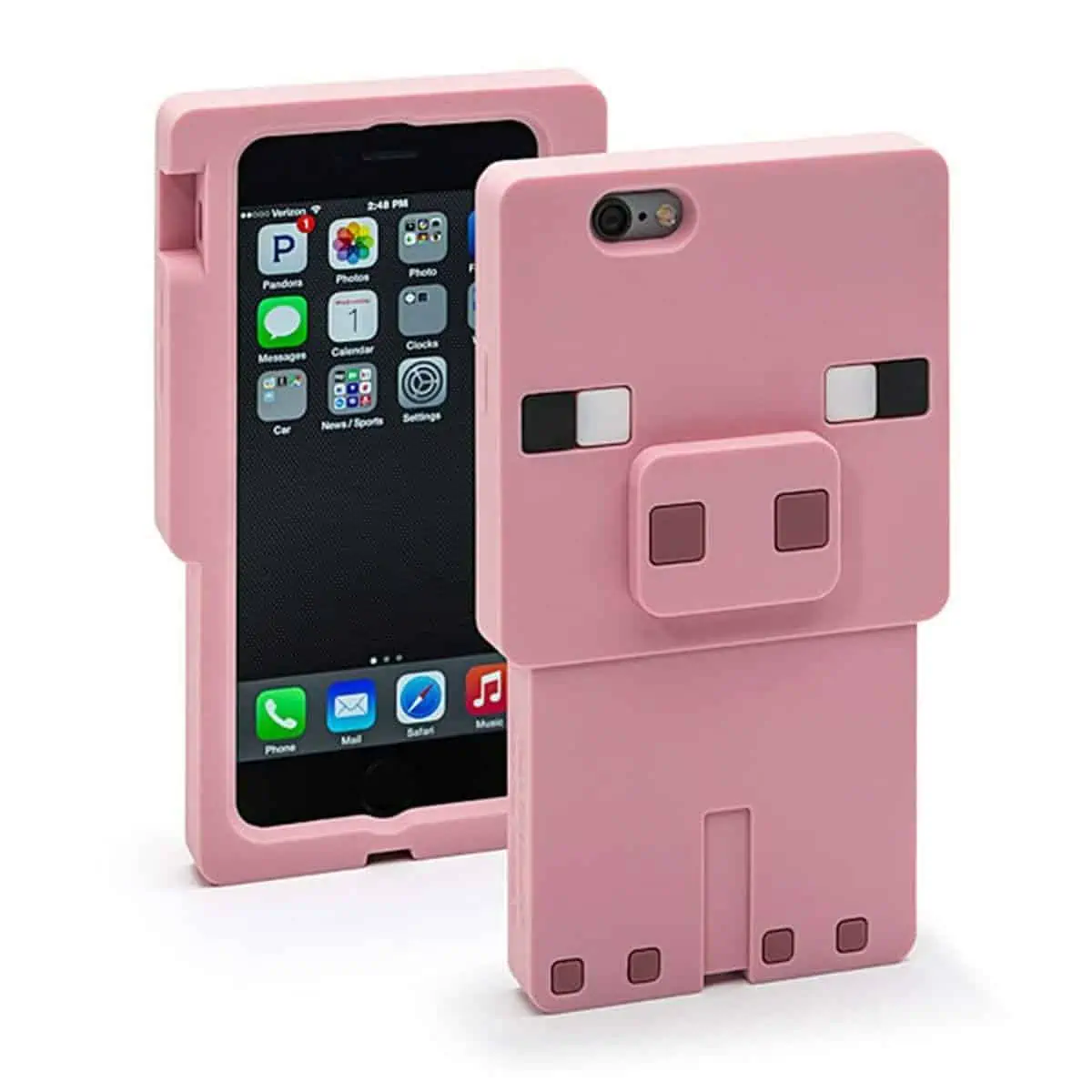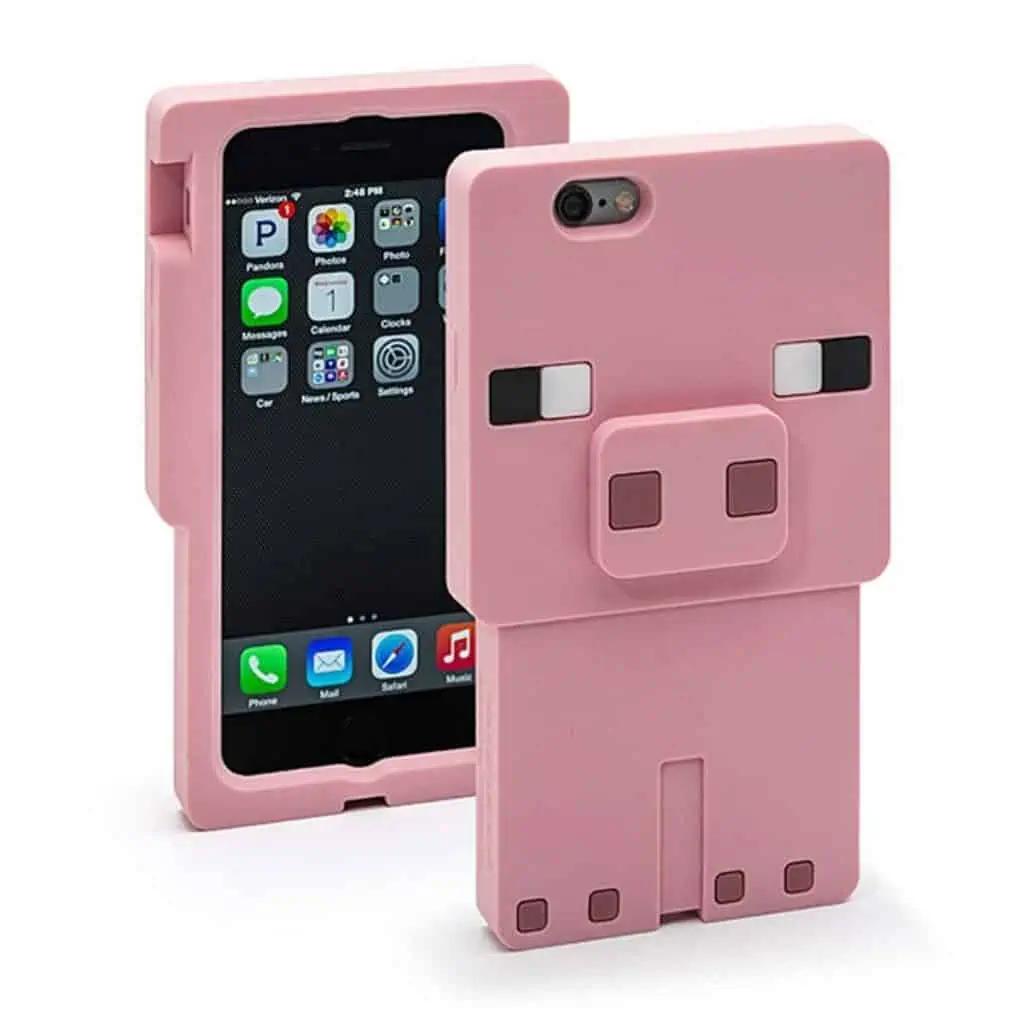 You can express your Minecraft fandom by wearing a t-shirt, but real-world Minecraft gear is precious like a Dragon Egg. It's truly rare. These cool silicone Minecraft Character Cases are just what you need to bling out your iPhone 6, iPhone 5/5s, iPad mini, or Samsung S5.
Each features a lip so the phone's glass does not sit directly on the surface when placed face down. Available in Creeper, Wolf, and Pig designs.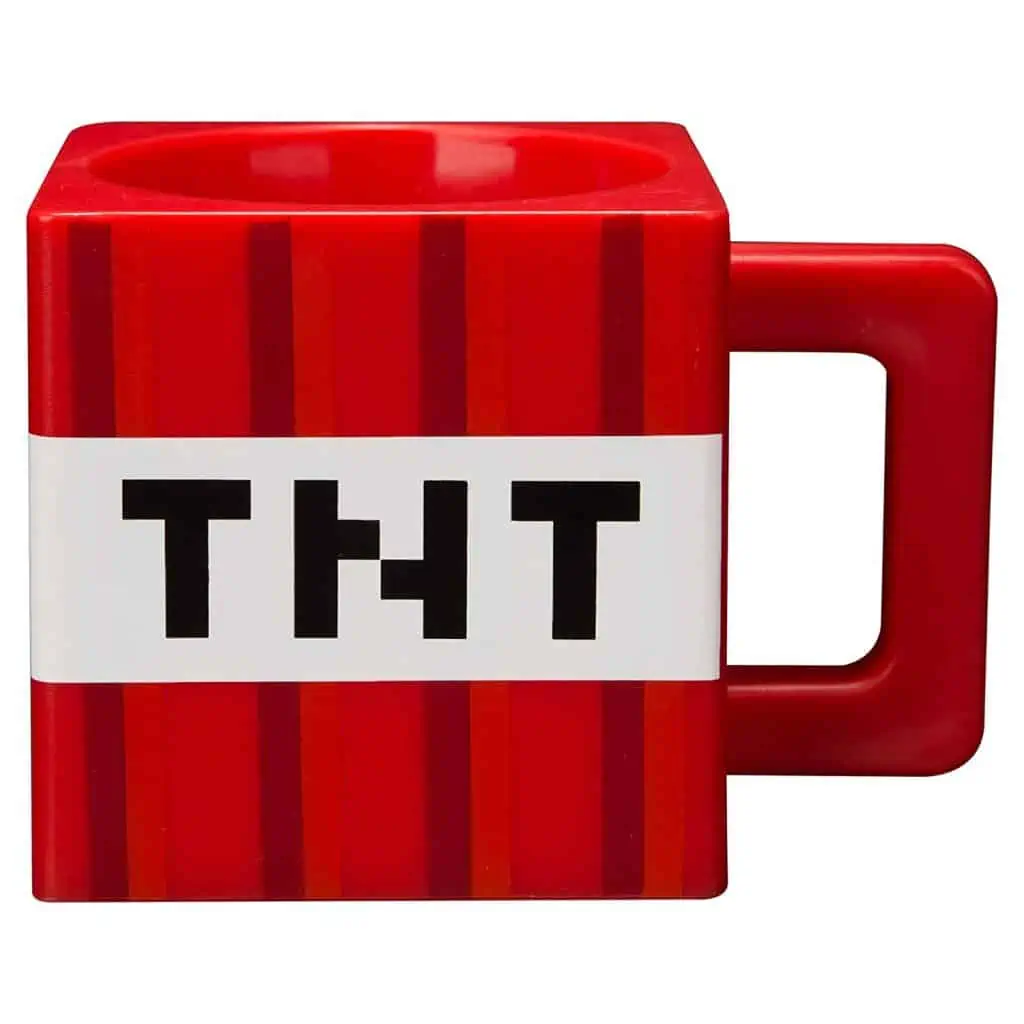 This mug is blowin' up! Figuratively, of course. Fill it with your favorite caffeinated beverage for explosive energy!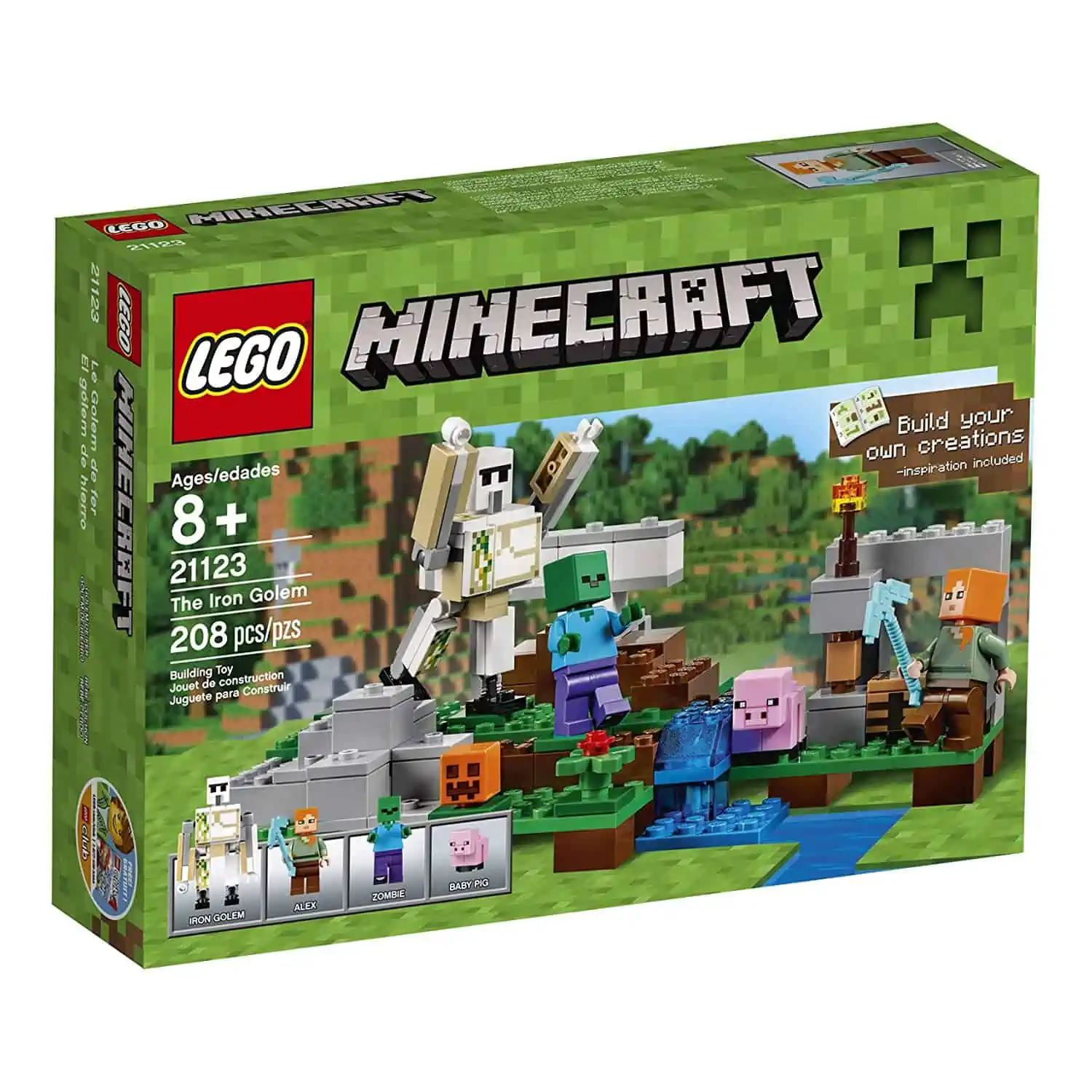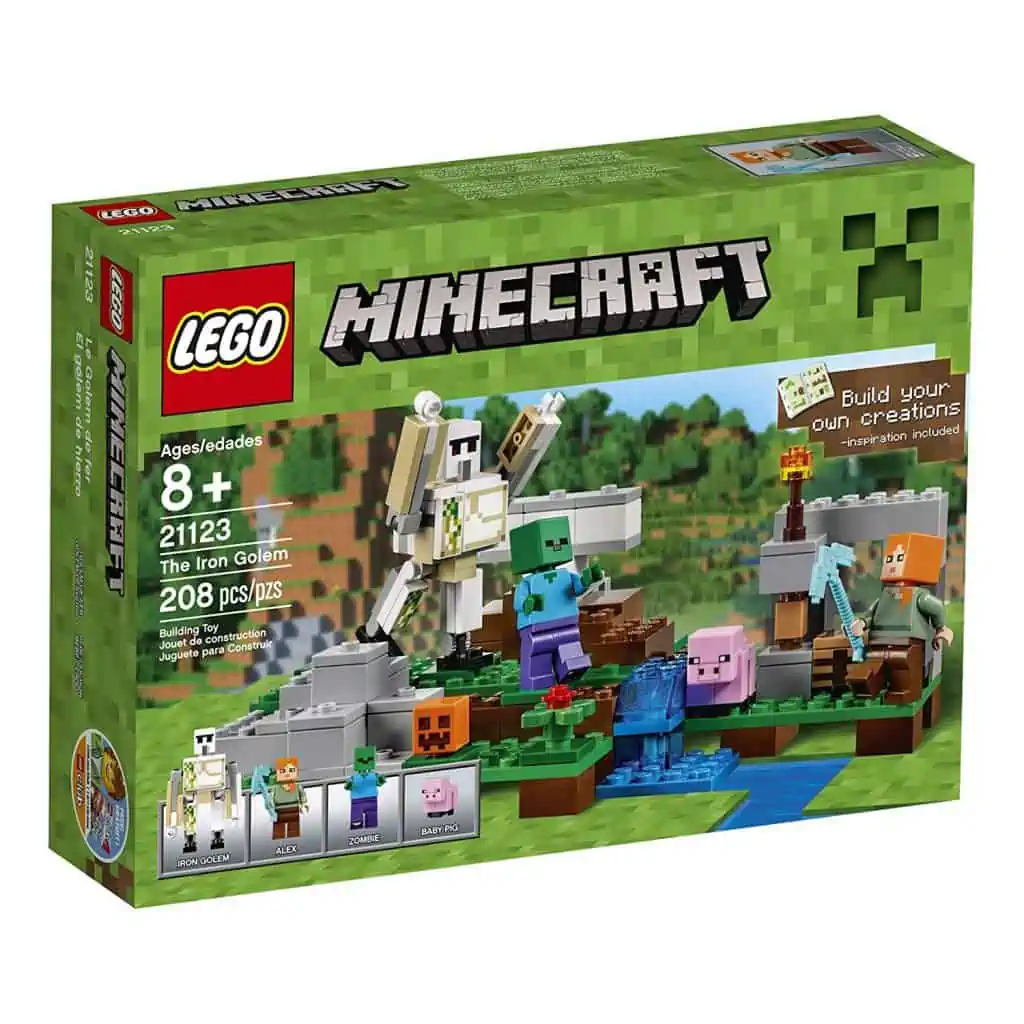 The sun is heading for the horizon and hostile mobs will soon be roaming the Minecraft landscape. You'll need to protect yourself and your baby pig! Mine the iron ore with your diamond pickaxe, smelt iron ingots in the furnace and craft iron blocks using the crafting table.
Then use the pumpkin head to create the iron golem, and spring a surprise attack on the zombie! Includes 2 Minecraft mini-figures.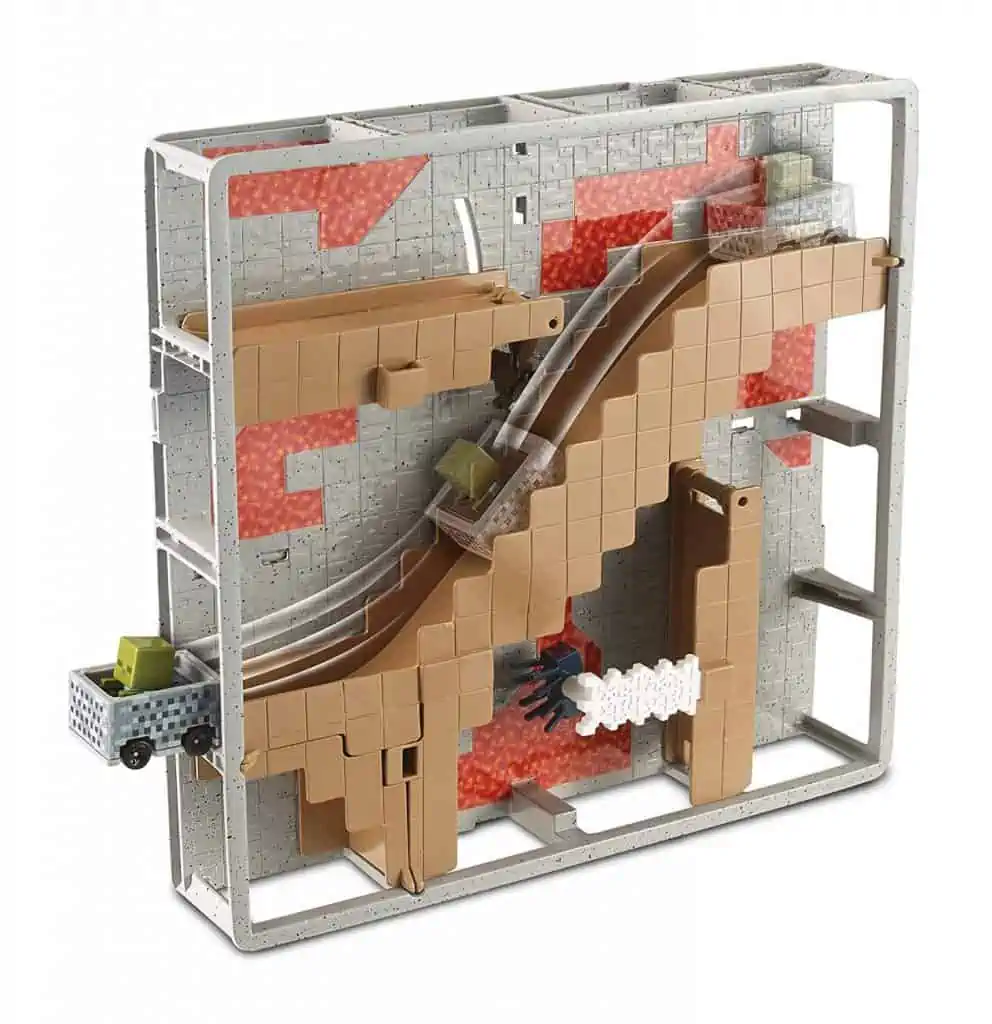 Minecraft and Hot Wheels connect for fast, fun adventures! With your trusty Minecart and almost any of your favorite Minecraft Mini-Figures explore the many worlds of Minecraft. Build your adventure by turning and combining the Stunt Block Sets.
The track is designed to play at any 90° angle. Stack the tracks in new configurations to create unique Minecraft realms! Each set is a styled block with internal track pieces that resemble the wildly popular video game and include one Hot Wheels Minecart and a Mini-Figure.
There are perilous creatures in each set that can knock you off course and hidden traps that can drop you from the track, just like in real Minecraft. Simulate authentic game moments and live out your Minecraft adventures with Hot Wheels! Sets can connect to one another to build an even bigger Minecraft world!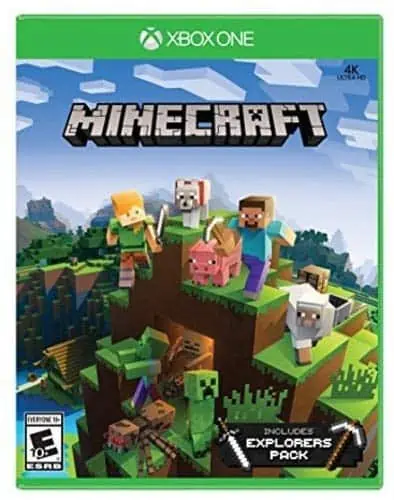 Minecraft is a game about placing blocks and going on adventures. Now you can explore amazing community-made maps, thrilling minigames and more!
Discover tons of community creations and share the adventure with friends in split-screen multiplayer and online! Includes the Explorers Pack with 5 exciting DLC packs.

We have lots more Gift Ideas for you too!
Check out the list of the best gift ideas for everyone else on your list too! You could find the perfect gift for everyone and have all of your holiday gift shopping done today.
Check out all of our Saving Dollars and Sense Gift Guides:
We also have a fun list of the best Homemade Food Gift Ideas if you'd rather make your own gifts this year.