Believe it or not, Christmas is just a little over 150 days away!
With just a little over 150 days left until Christmas, the season of giving is slowly but surely approaching. While it might seem premature to think about the holidays now, a little early planning can save us from the after-Christmas spending regrets that often linger well into the new year.
Welcome to "The Ultimate Plan for Saving Money this Christmas" – your key to unlocking a memorable holiday season without putting a strain on your finances. This comprehensive guide is designed to help you create cherished memories, exchange thoughtful gifts, and revel in the festive spirit, all while keeping more of your hard-earned money in your pocket.
By following our simple yet effective steps, you'll embark on a journey toward a joyous Christmas that doesn't rely on extravagant spending. From creating a realistic budget to crafting a personalized gift list for your loved ones, we've got you covered.
Forget the last-minute stress and the temptation to overspend. This year, let's prioritize smart spending over keeping up with others, and discover the true essence of giving without guilt or financial strain.
So, join us as we delve into a world of savvy shopping, ingenious budgeting, and heartwarming holiday celebrations. Together, let's make this Christmas truly magical, filled with the love, joy, and gratitude that define the spirit of the season!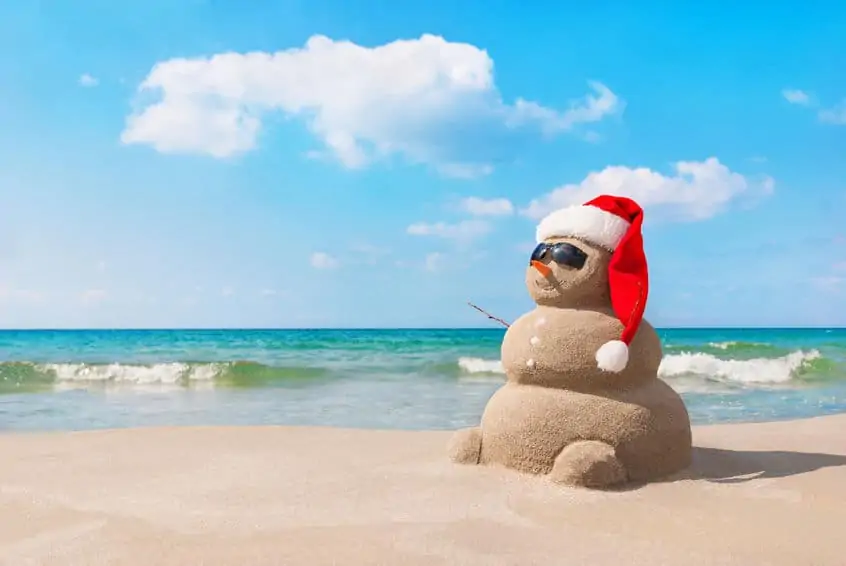 Can you believe it is just a little more than 150 Days until Christmas!
Truly none of us really wants to start thinking about Christmas now.
But if we take some time now to do a little planning, we can keep from experiencing any after-Christmas spending regrets that so many of us have experienced.
Follow these simple steps to keep more of your hard-earned money in your pocket and still enjoy everything the season has to offer!
Create a Christmas Budget
Come up with a realistic amount that you can afford to spend on Christmas gifts.
This is the very first thing you should do before you make a single purchase.
Yes, do it today this way you know ahead of time what you really have to spend as the holiday season gets closer with each paycheck.
Make a Christmas Gift list
Write down every single person you would like to give a gift to.
This includes your family, friends, co-workers, and service people in your life.
You might even want to keep your list in your purse in case you happen to find something while you are out shopping.
Assign spending amounts to each person on your list.
Obviously, you are going to want to spend more on your children than on your hairdresser, so plan accordingly.
Stick to your Christmas Plan
I think this is the hardest part. It is easy to get caught up in keeping up with the Jones', however, remember you made a list long before the holiday rush came along to
Don't give in to guilt. A lot of people spend out of guilt, and that is the wrong motive. The dollar amount doesn't directly reflect how much we care about someone.
Don't let your emotions have control. Yes, you love that person, but that's not a good reason to put yourself in debt over a Christmas gift.
Here are a couple of my favorite resources for shopping during the holidays:
You'll find something for everyone on your list. Our gift guides include gifts for:
This is a great place to visit if you have a specific store online that you want to shop at.
Just type in any store and it will instantly pull up all of the current coupon codes available, to help you save even more or get FREE Shipping on your order!
You'll find some great resources & deals to get you started.
Please keep in mind that it is a little sparse at the moment, but I will be adding to it more and more as the holidays get closer.
Printable Christmas Planner
I am still offering this FREE Christmas Planner – This was my gift to all Saving Dollars and Sense readers last Christmas, but you can still get it this year.
We all want to give great gifts to those we love. The problem arises when we equate how much we love someone with the amount of the gift we purchase for them.
This is a mindset that needs to be broken!
Christmas doesn't have to leave you feeling defeated financially.
This year, will you join me in creating the atmosphere for a wonderful holiday season for our families that is filled with faith, hope, and love?
Let us put aside our distorted thinking, mommy guilt, pride and anything else that would seek to rob us of our joy during a time when the focus should be on celebrating what Love has done for us!
Together, we can create memories with those we love that will last long after any other gift we could ever possibly give!!
CLICK HERE for Even more ideas for saving money on Christmas this year.