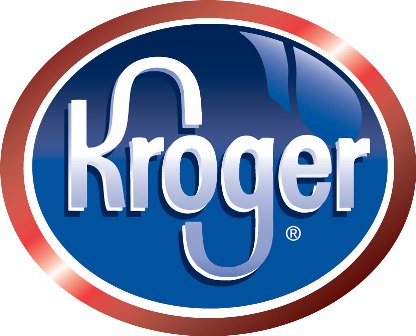 It wasn't that long ago that Kroger changed their coupon policy across the entire nation and changing the way we coupon.
I have heard from many of you that it has become very difficult to coupon with such strict guidelines and cashiers who seem to be uneducated in how coupons actually work.
Thankfully it appears that Kroger has listened to our complaints and is attempting to make couponing less cumbersome.
This leaked internal memo clearly shows that Kroger doesn't want to lose any more of its customers to other more coupon friendly stores. This memo was sent internally to managers to let them know how to deal with coupons moving forward.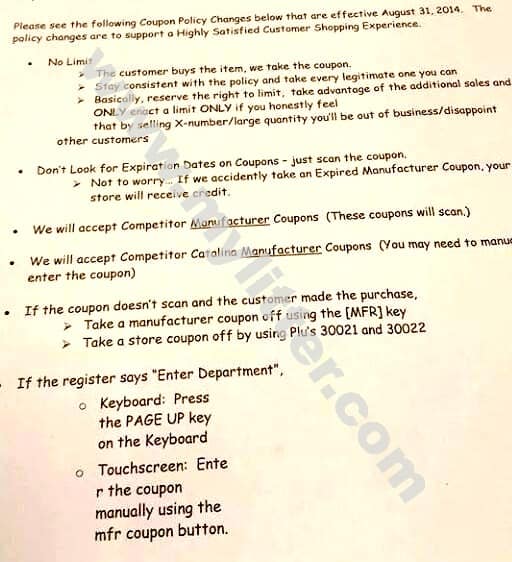 These changes show me that Kroger is attempting to make their cashiers more coupon friendly and accepting of those of us who use them properly.
The new Kroger Policy changes include:
No limit on coupons.
The customer buys the item, they take the coupon.
Stay consistent with the policy, take all legitimate coupons.
Don't look for expiration dates, the store will get credit.
Kroger will accept competitor Catalina Manufacturer coupons.
Kroger will accept competitor manufacturer coupons.
Basically Kroger Corporate is accepting the loss of the expired coupon themselves… The store itself will still get credit.
It appears to me that Kroger is realizing that couponers are some of their best customers. In an effort to woo those lost customers back and encourage others to stay they have made shopping at Kroger stores VERY coupon friendly.
I can't help thinking this might also be in response to the new Walmart Savings Catcher program that recently launched.
*Please keep in mind that although they are going to accept expired coupons when someone accidentally uses one, I am NOT encouraging the use of expired coupons at all. If you happen to forget you have one and they accept it, great.
But I am concerned that if couponers begin abusing this by using expired coupons all the time, they will just as quickly pull it altogether.
Remember that it is still important to have Extreme Couponing Integrity at all times, even when it is tempting to take advantage of a loophole.
Thanks to MyLitter for this information and picture of the memo.