These Lego Crayons are a super easy to to repurpose old crayons to make these fun building blocks crayons that kids will love!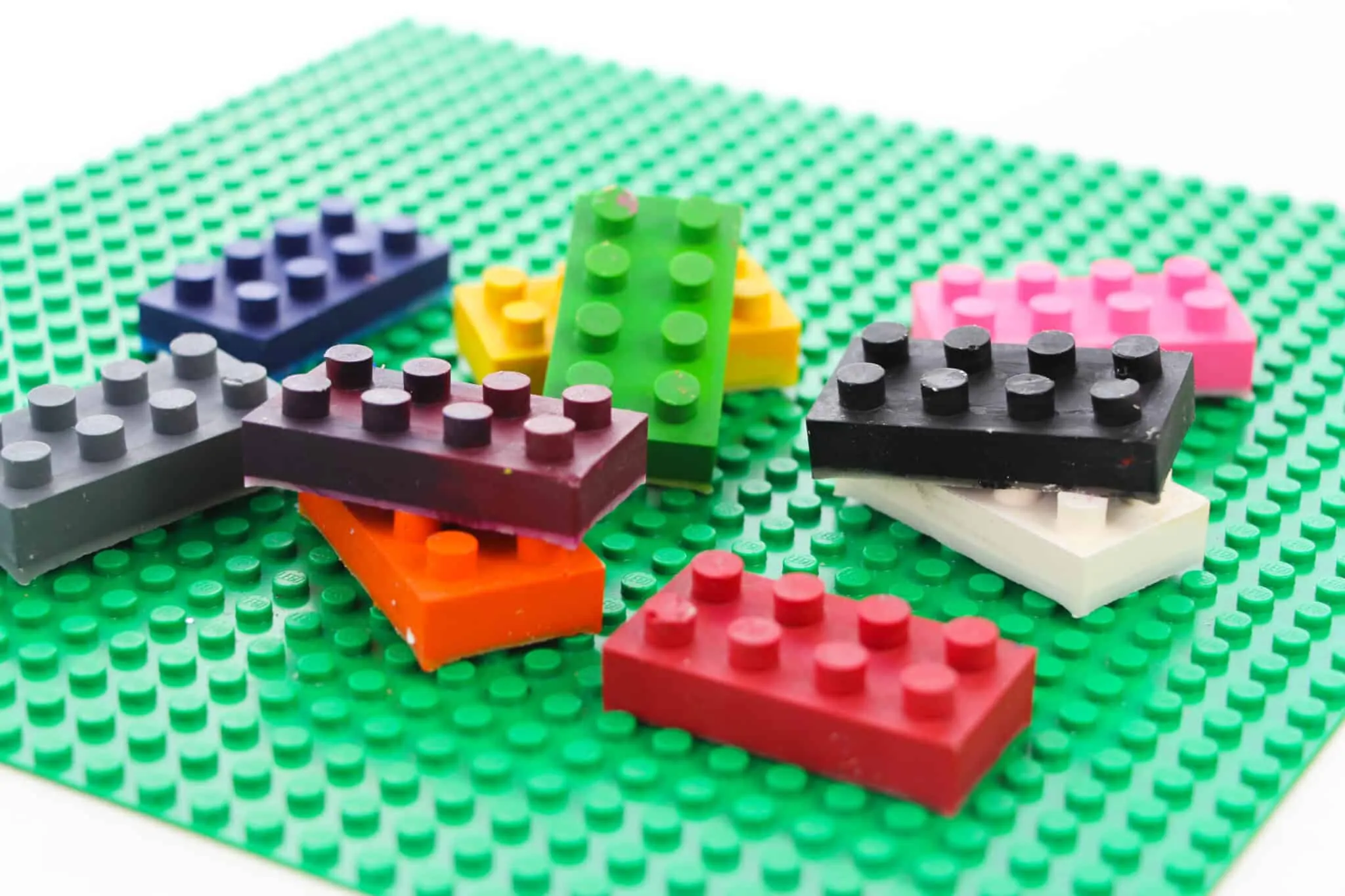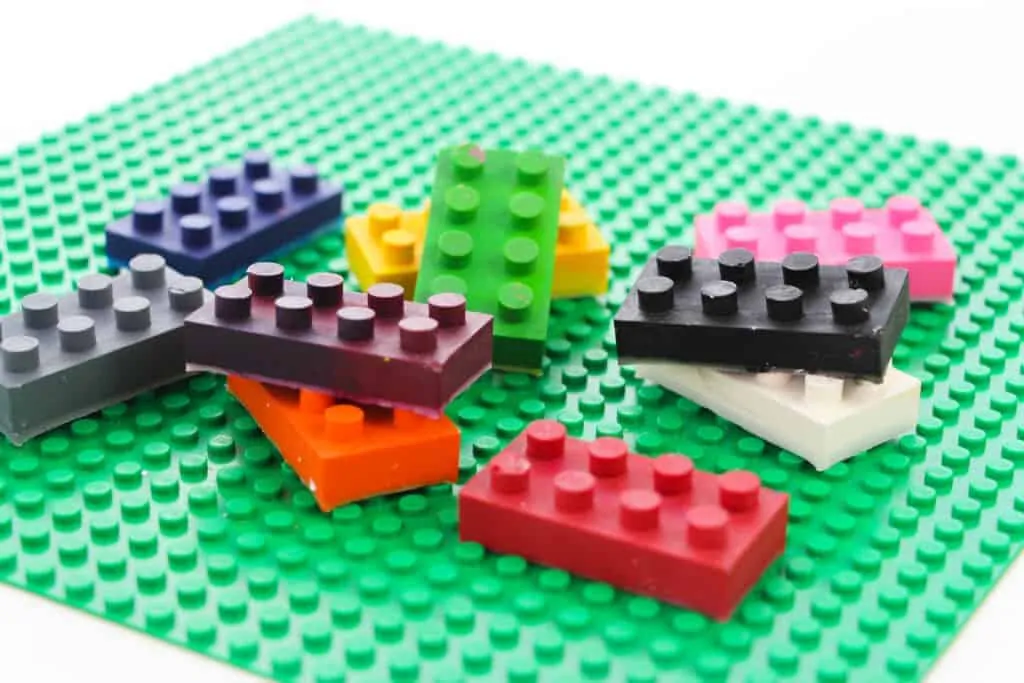 Not only are these fun for kids, but they are a great way to use up broken crayons or crayons that are almost gone.
You know the crayons that no one will use anymore because they are too small to really be able to color with anymore.
DIY CRAYONS
Making crayons is a fun project to do with your kids too.
All you need are old crayons and the perfect building block silicone mold.
I suggest putting you kiddo in charge of peeling the old paper wrappers off the broken or unused crayons.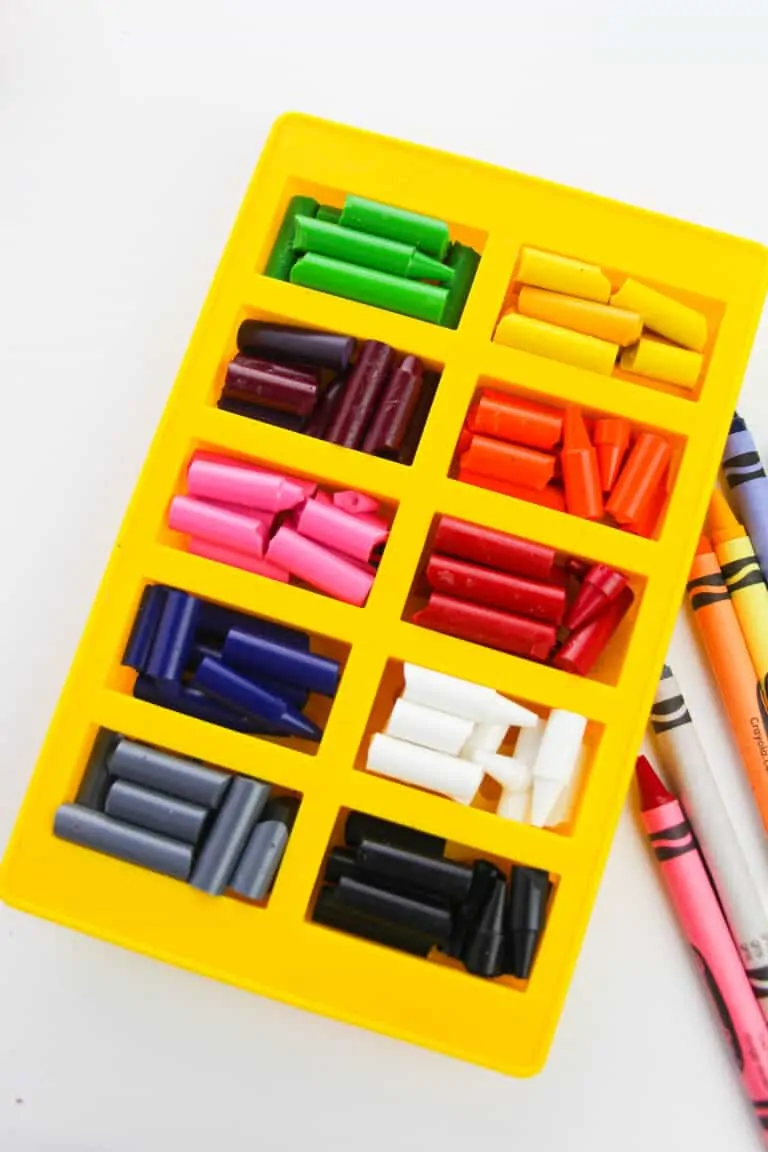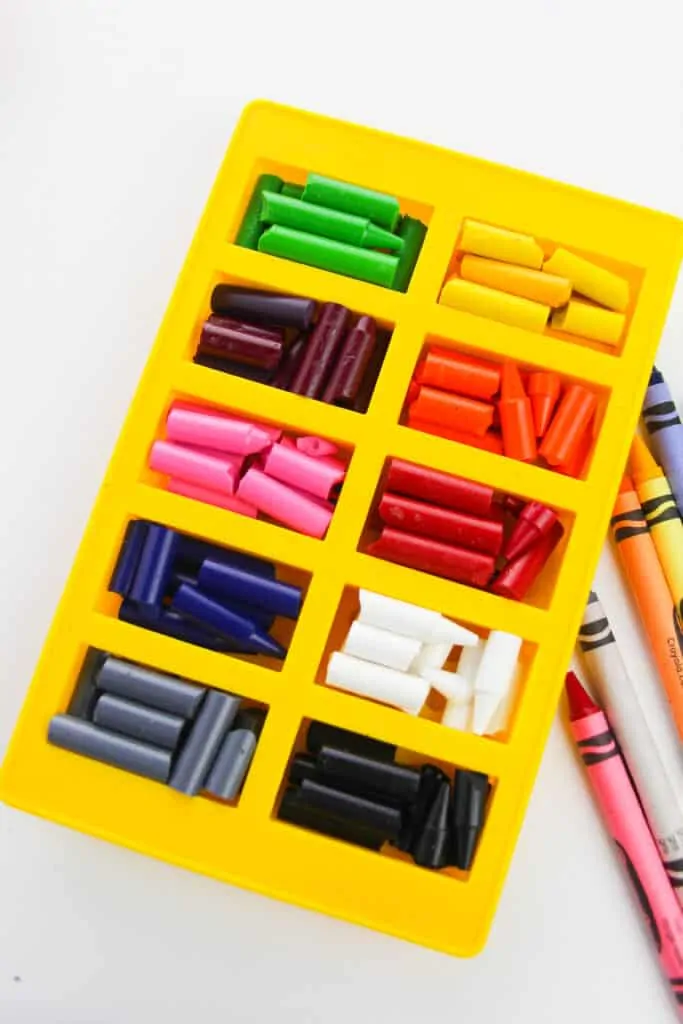 MATERIALS NEEDED TO DIY CRAYONS:
24 pack of crayons
Sturdy Cookie Sheet
HOW TO MAKE CRAYONS
Peel the wrappers off of all of the crayons.
Sort the crayons by color.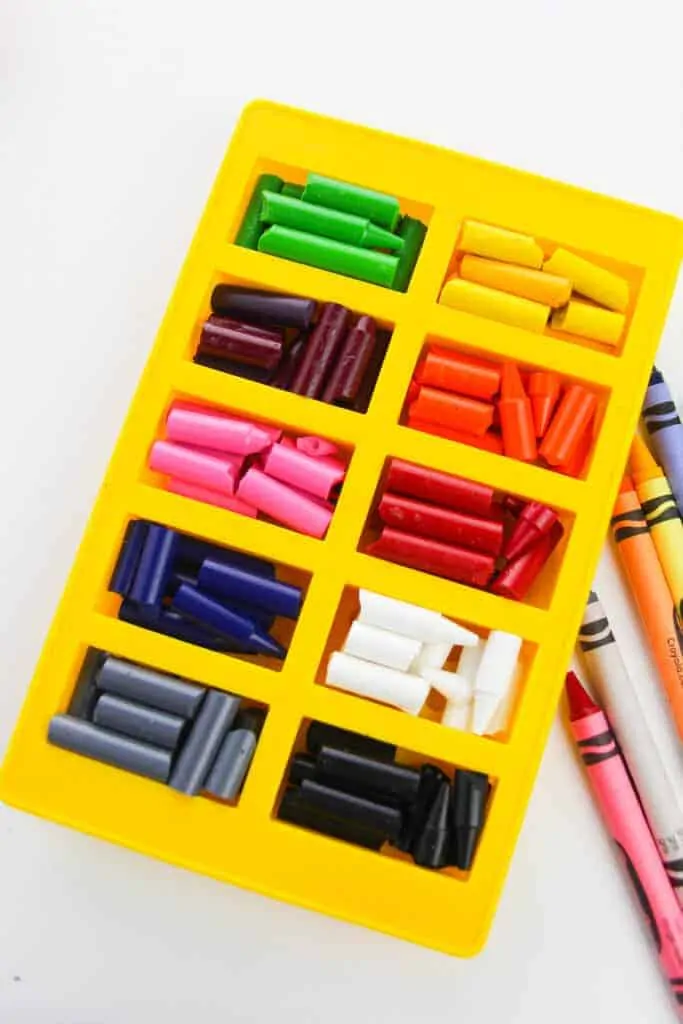 Place broken crayon pieces inside each cavity of your mold.
Preheat your oven to 325F.
Place the silicone mold on a sturdy cookie sheet.
Melt the crayons in the preheated oven for 10-12 minutes until completely melted.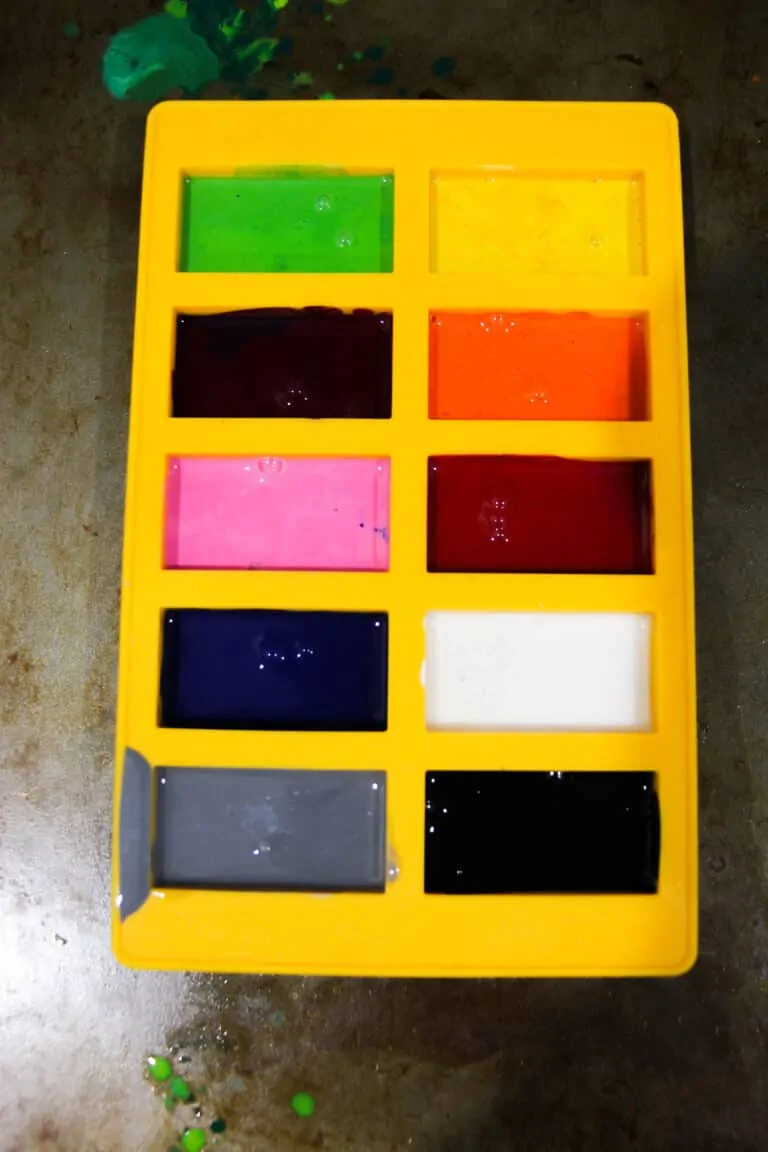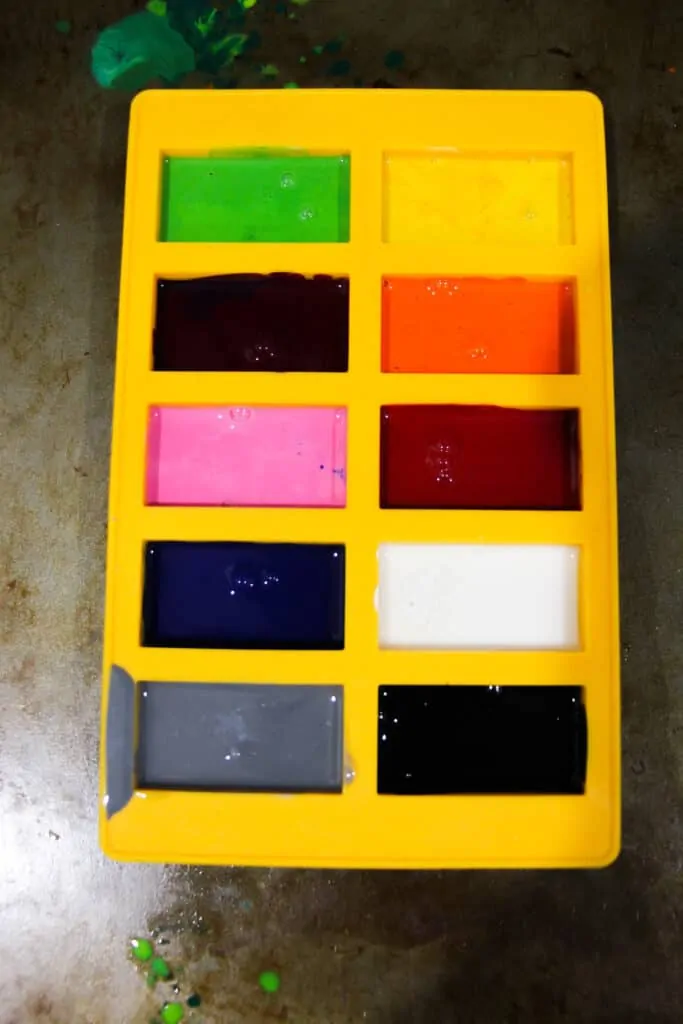 You can use a toothpick to ensure there are no lumps remaining in the crayons.
Allow the crayons to cool completely before attempting to remove from the mold.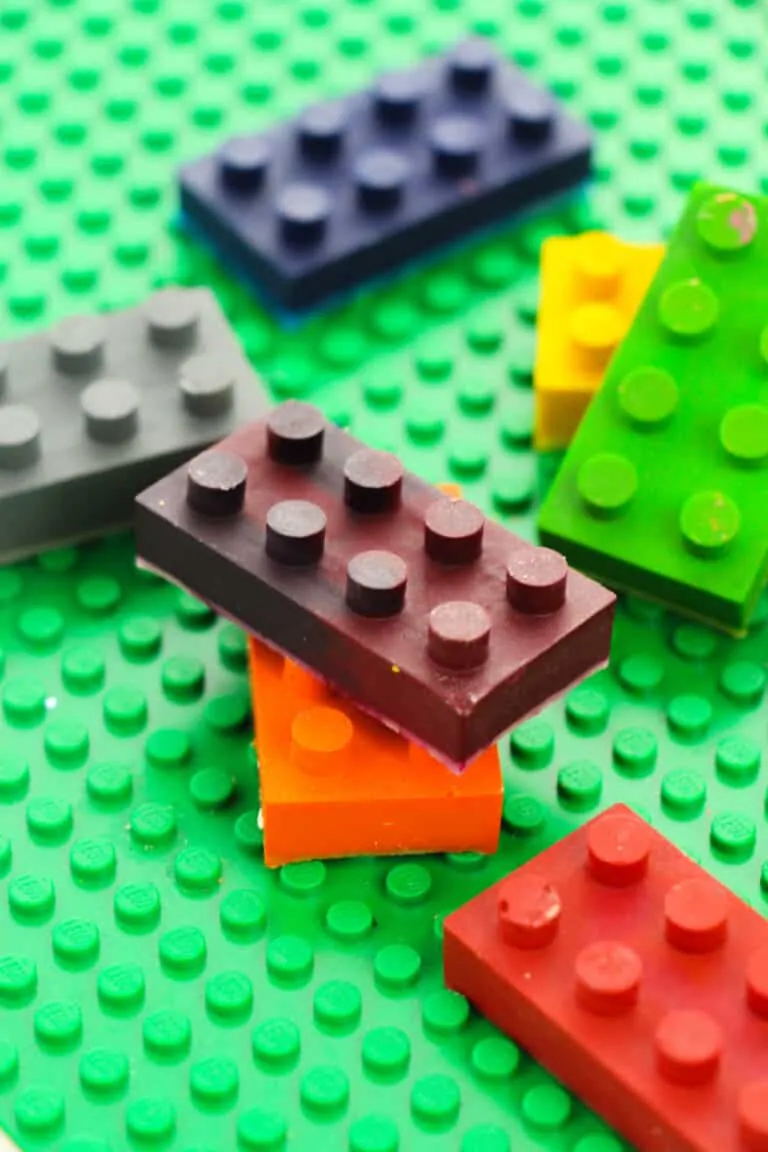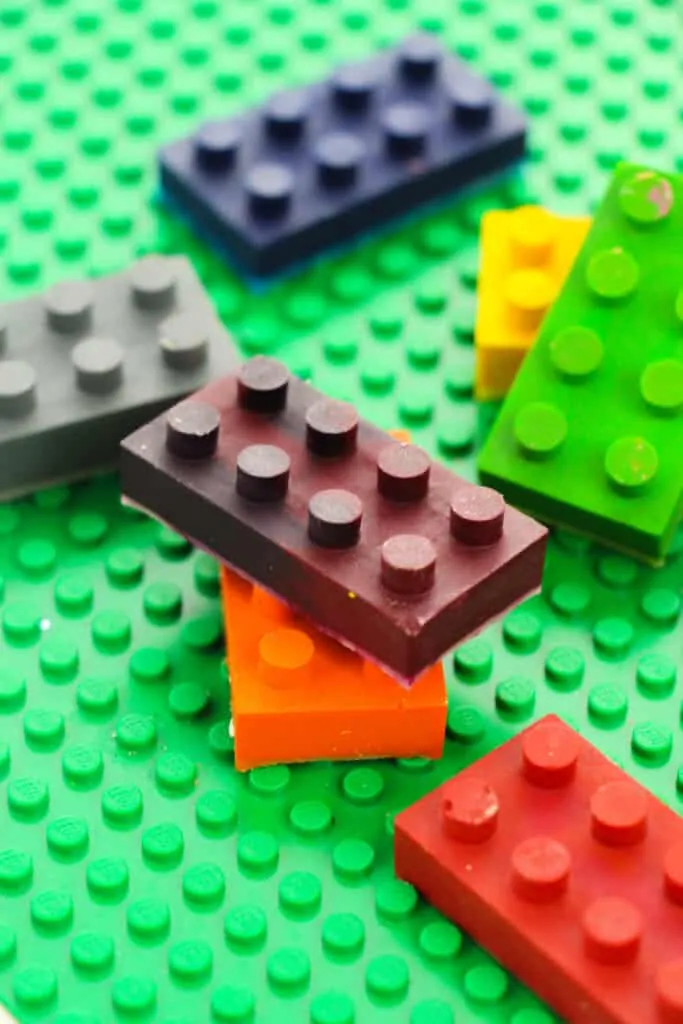 IF YOU LIKED THIS DIY ACTIVITY, MAKE CERTAIN TO CHECK OUT THESE AS WELL: