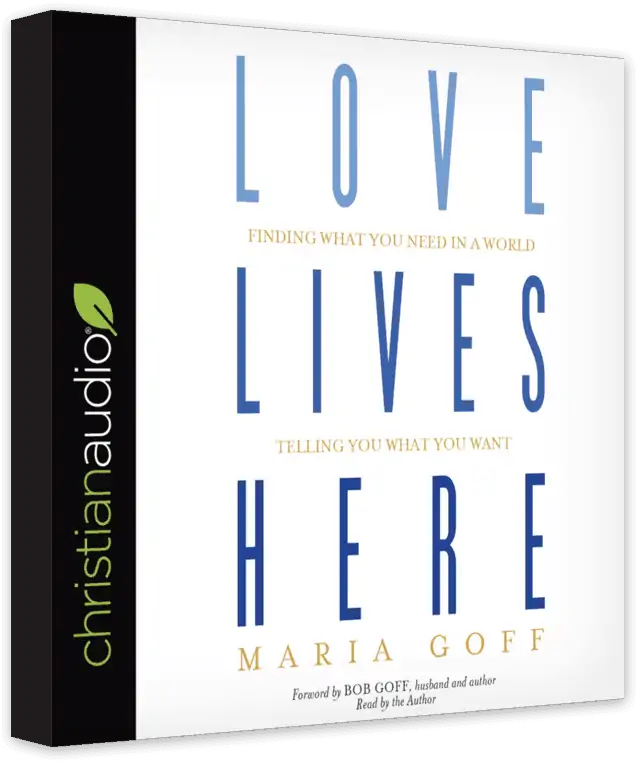 Get a FREE copy of the Love Lives Here audiobook during the month of June only.
Love Lives Here is a collection of stories that include the ways Maria and her husband, Bob, navigated family their way, without clear instructions or a road map.
It's about what they learned to make their lives meaningful and whimsical and how they created a space for their family to grow together while they reached outward to live the beautiful life God wanted for her and wants for us.