You'll find the Best Minecraft Costume Ideas below, including some easy Homemade Minecraft Costume Ideas you can make at home.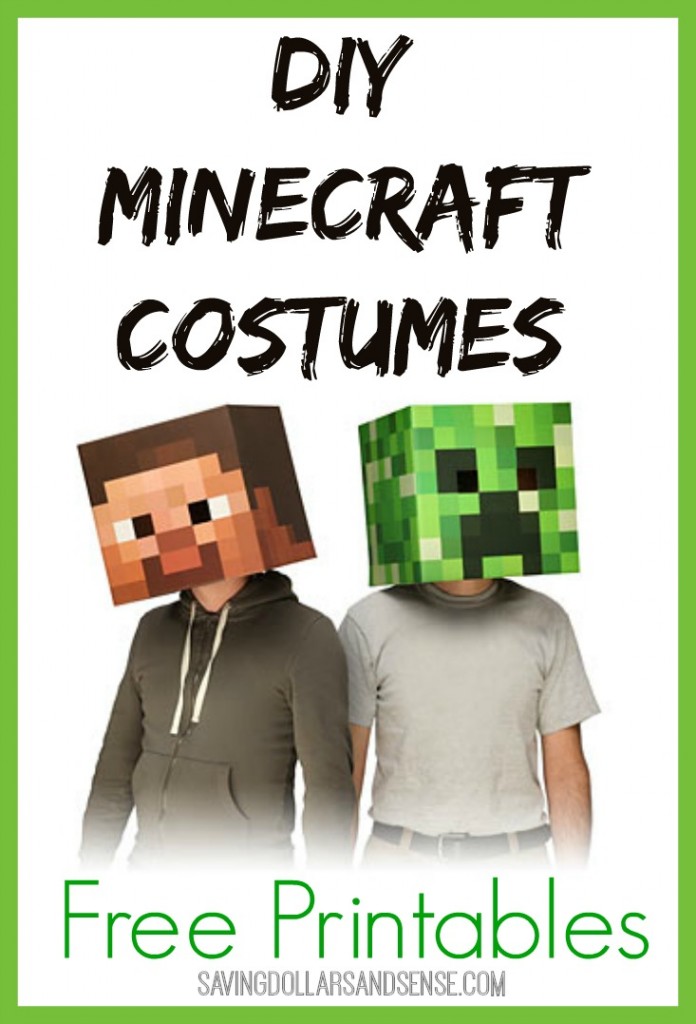 Minecraft continues to be popular with kids of all ages!
I have scoured the internet to bring you some of the very best deals on Minecraft Halloween Costumes as well as some DIY Minecraft Costume Ideas in case you would rather make something yourself.
ThinkGeek has some great Minecraft Costume Accessories that you could use to easily create the perfect Minecraft Halloween Costume.
These Minecraft Masks were so popular that they sold out pretty quickly last year.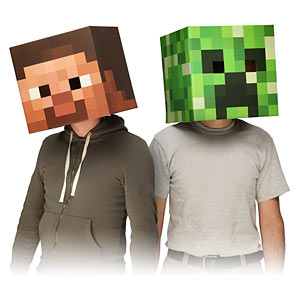 Choose from Steve, Creeper or Enderman – all three are currently in stock and priced $19.99.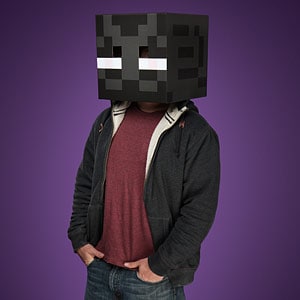 Or you could use these instruction to find out How to Make Your Own Minecraft Mask, includes a free printable that you can use to cover a box of your own.
If you prefer Steve, you can use the Minecraft Steve Mask Printable to make your own.
I was finally able to find a Free Printable Enderman Mask for you, if you want that one instead.
If you like Minecraft, you'll love this post as well: