National Doughnut Day is June 4th and that means FREE Doughnuts for everyone!
There are several National chains that will be participating this year and giving away those delicious pastries that everybody loves.
Whether you like traditional glazed doughnuts or something a little extra special such as filled, frosted or covered in sprinkles, this is the day for you!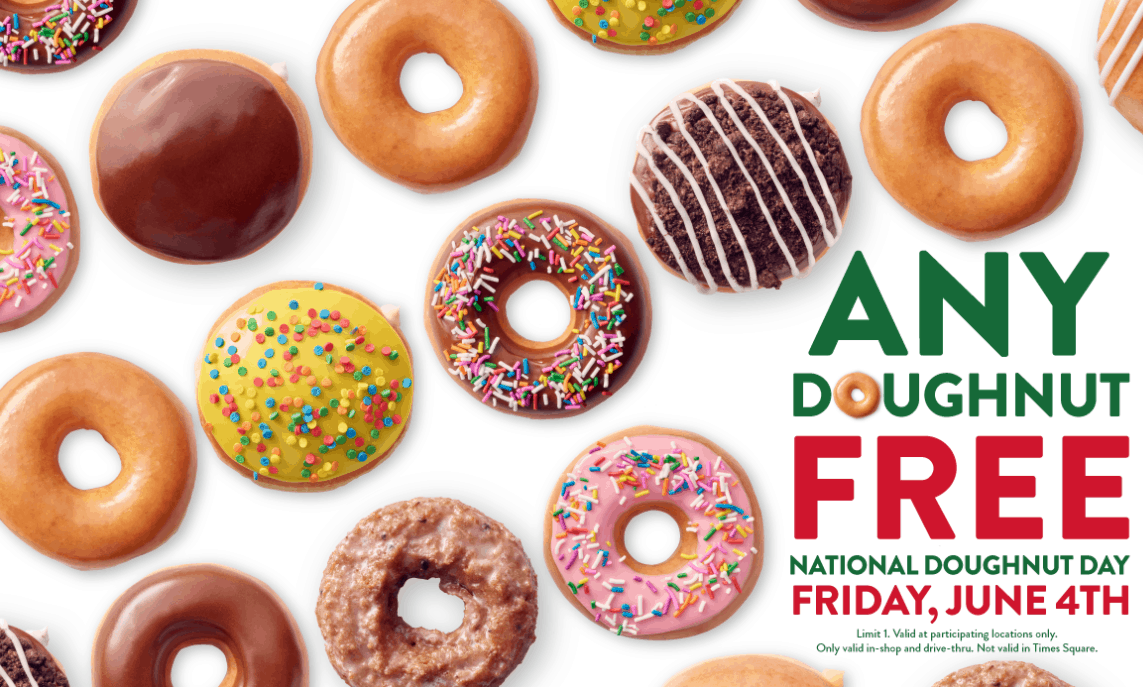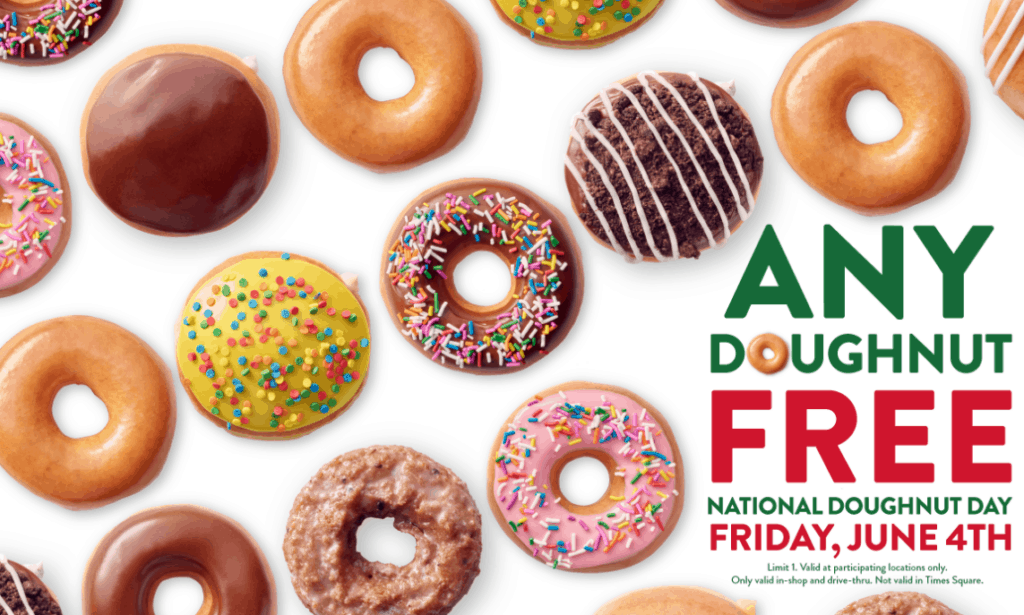 Krispy Kreme Free Doughnut Day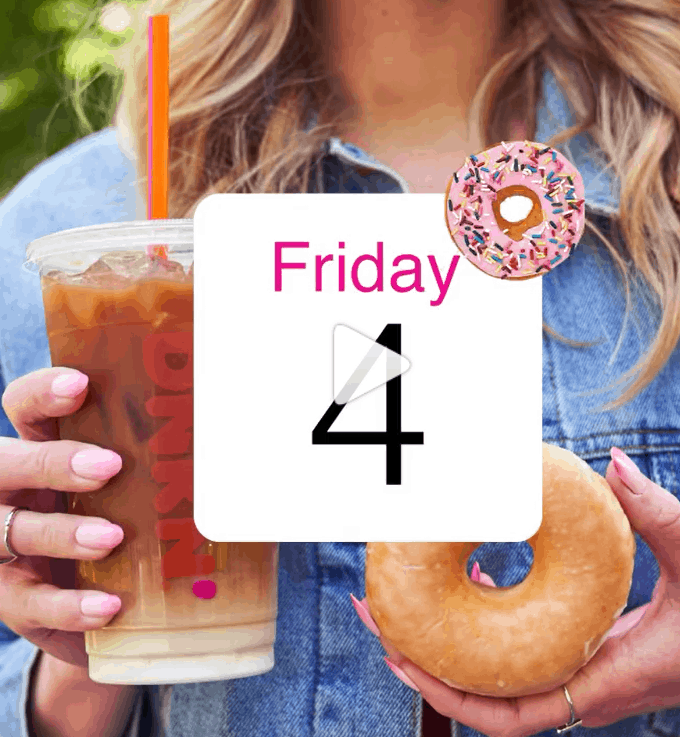 Dunkin' Donuts Free Doughnut Day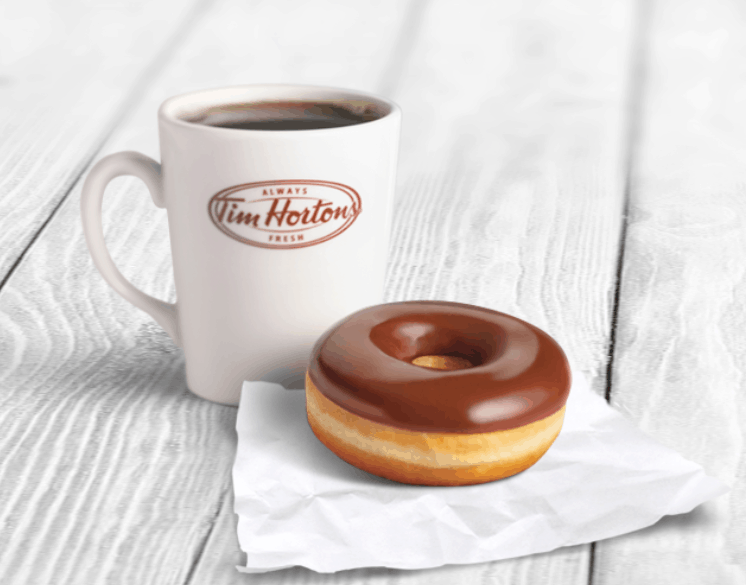 Tim Horton's Free Doughnut Day
Duck Donuts Free Doughnut Day
I will continue to update this post with any other National Doughnut Day freebies I come across.
If you know of any that I should add to this list, please share them with everyone in the comments below.