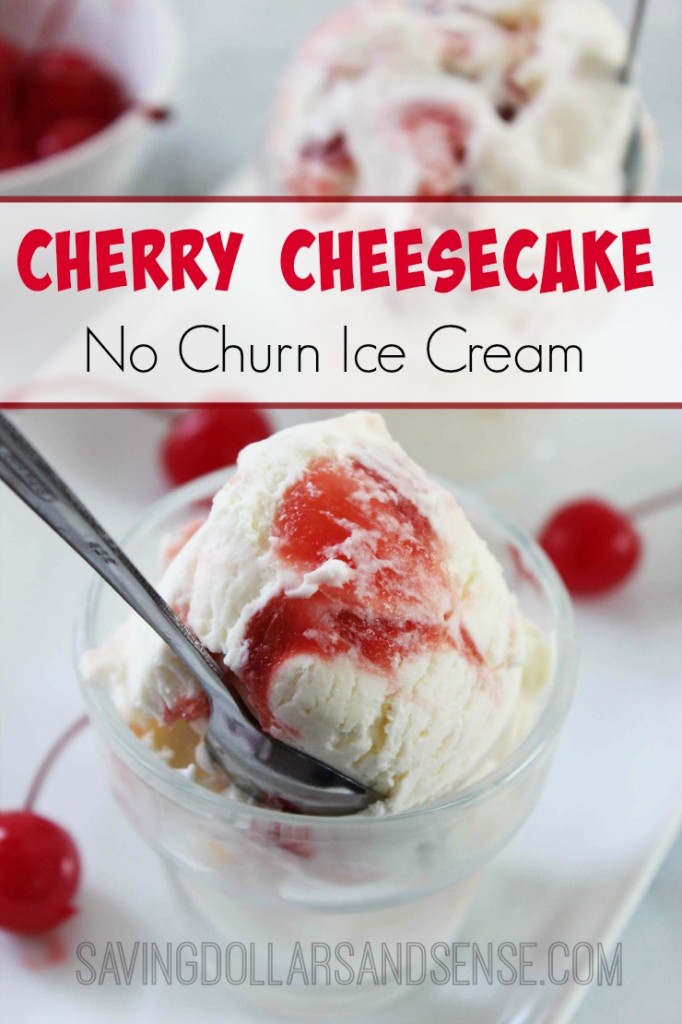 One of my favorite warm weather treats is always Homemade Ice Cream!
I had a lot of fun using the Ice Cream Maker I bought a while back.
But to be perfectly honest with you I much prefer the simplest ice cream recipes like this No Churn Cherry Cheesecake Ice Cream recipe that I couldn't wait to share with you today.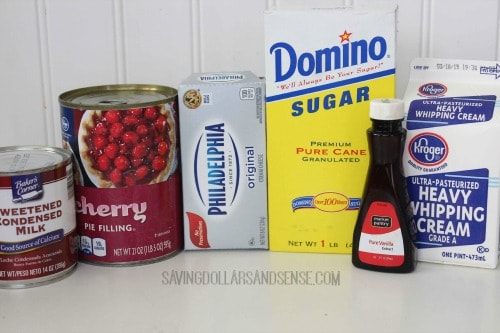 INGREDIENTS
2 cup Heavy Whipping Cream
14 oz Sweetened Condensed Milk
8 oz softened Cream Cheese
2 tsp Vanilla
2 cup Cherry Pie Filling
3 tbsp Sugar
DIRECTIONS
In a large bowl, beat cream cheese until creamy and smooth.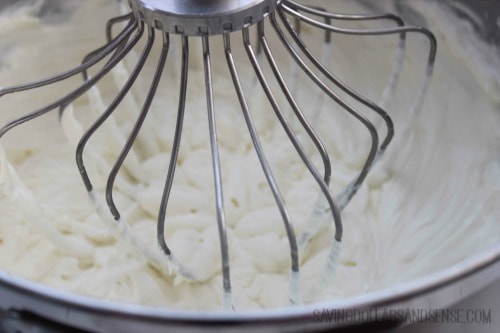 Using a electric whisk, add condensed milk and vanilla, whisking until smooth
Add in vanilla extract and heavy cream. Whisk on high speed until soft peaks form.
Spread half of this mixture into a loaf pan.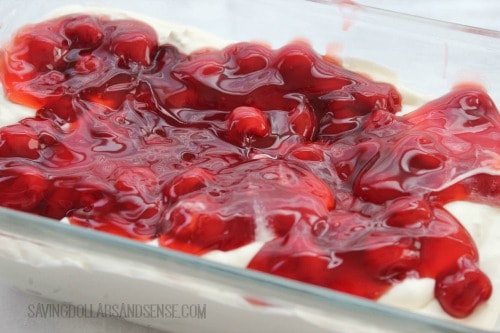 Spoon cherry filling over the whipped mixture.
Top with remaining cream mixture, spreading evenly.
Using a knife, drag or swirl the cherry mixture into the cream mixture.
Cover with foil and freeze for 6 hours or until firm.