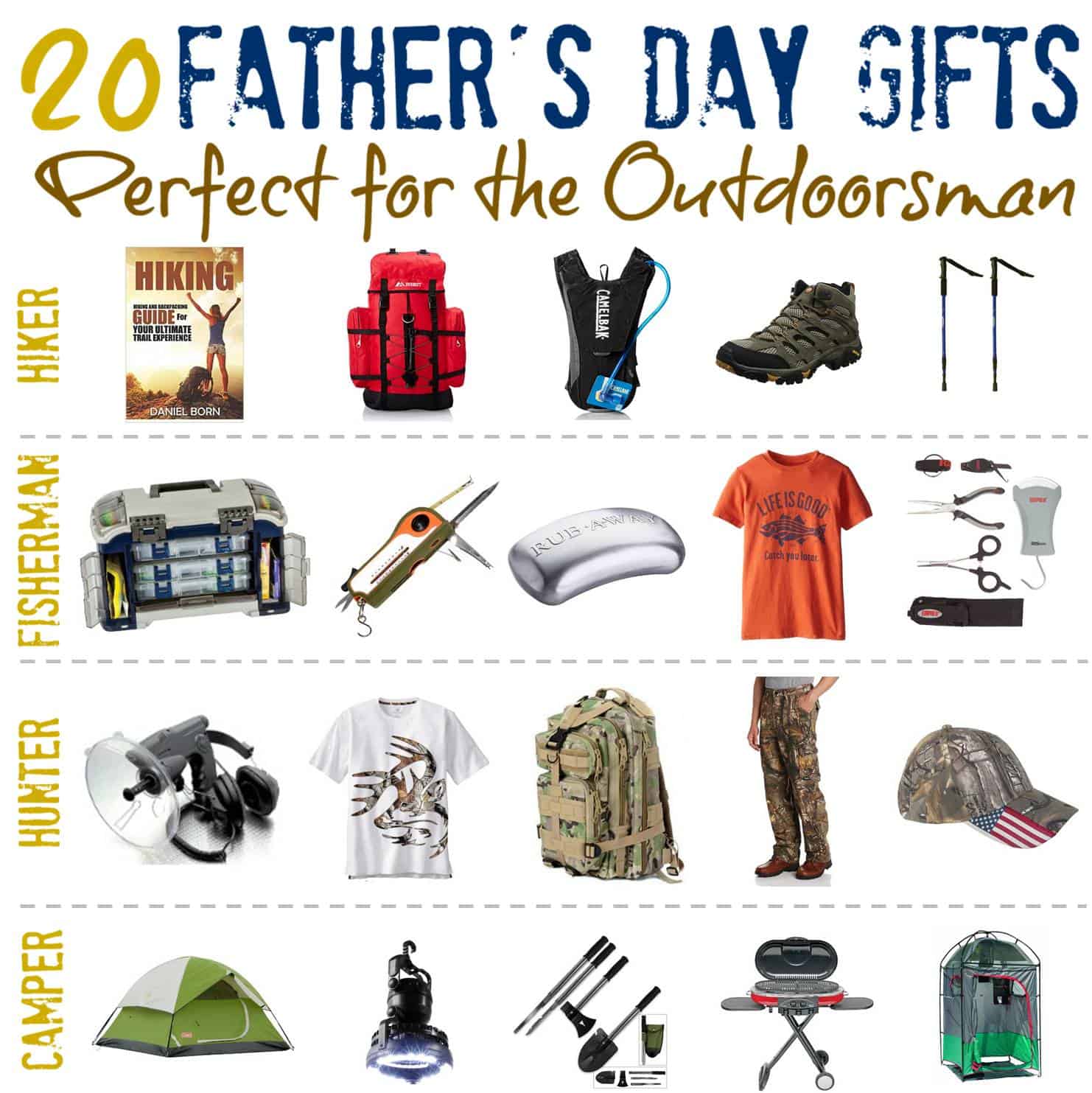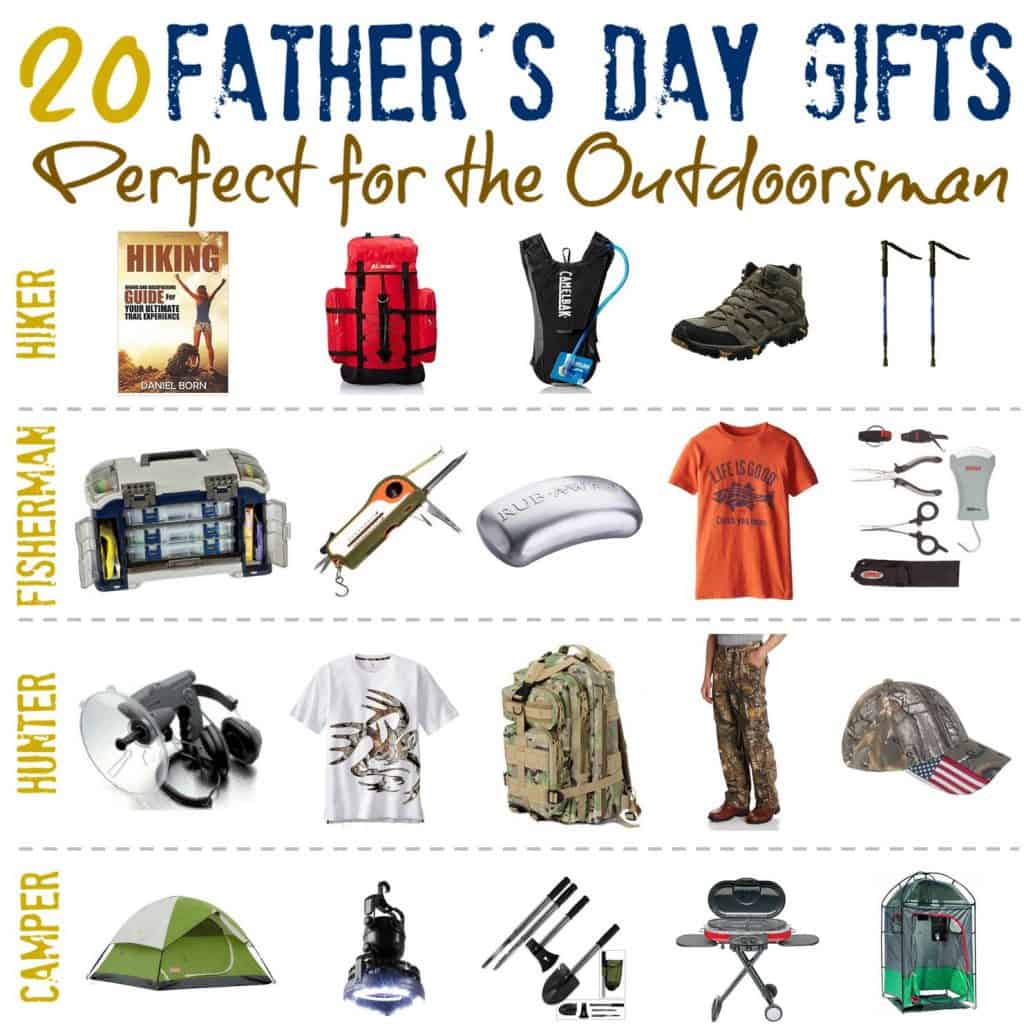 My hubby loves all things to do with the outdoors!
It really does not matter to him if he is fishing, hunting, camping or hiking as long as it involves being in the outdoors.
He says he really loves the peace and quiet that comes from spending time in nature and I can't say I blame him.
Here is a great list of Father's Day Gift Ideas, you are sure to find something that the dads in your life will love.

Gifts for a Hiker

Gifts for Fishermen

Gifts for a Hunter

Gifts for a Camper
MORE GIFT IDEAS FOR DADS