These Paper Quilling Heart Balloons are the perfect addition to a homemade card and would work great for birthdays, Mother's Day, Valentine's Day and more!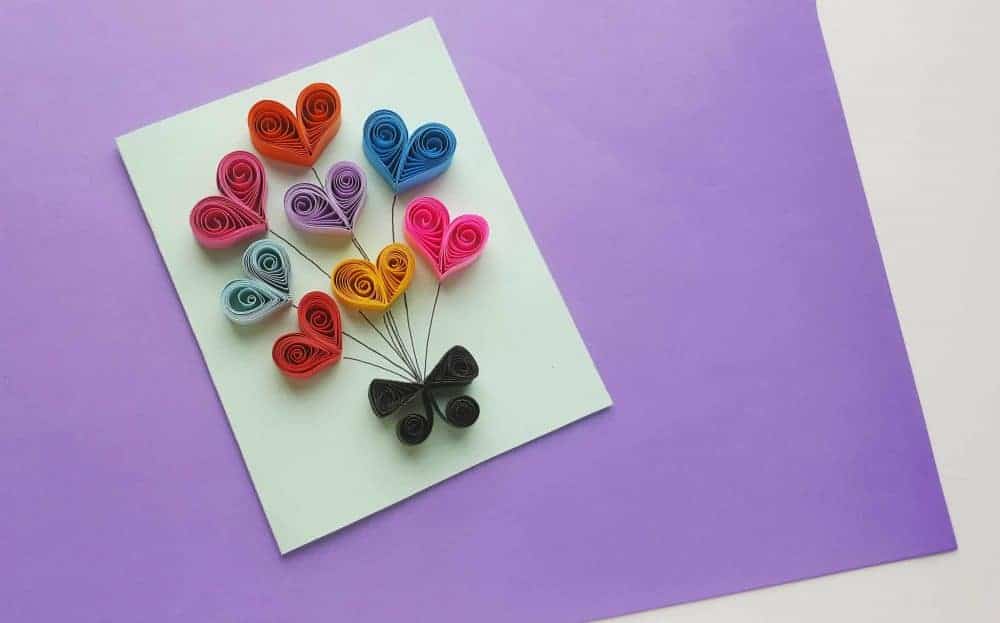 Paper Quilling Designs
Last week I shared another Valentine's Day Craft that involved paper quilling hearts onto a homemade photo frame.
Today I want to share a fun homemade card that you can make with paper quilled heart balloons, to go with the paper quilling hearts frame.
The two of these compliment each other nicely and make a complete homemade gift that is so beautiful.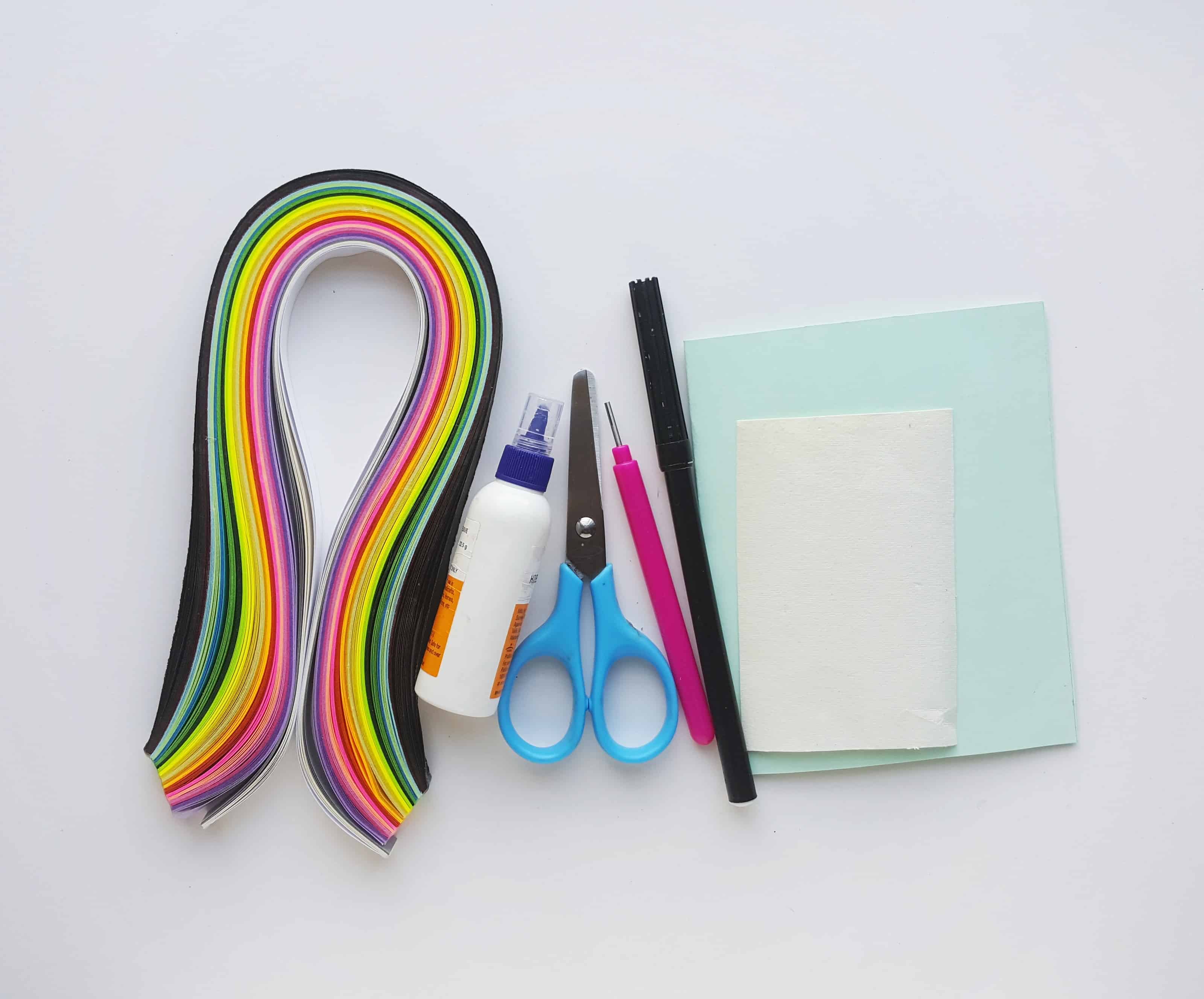 List of Supplies
How to Make a Paper Quilled Card
Follow the directions below to make your own beautiful homemade card using the paper quilling art technique and paper quilling tools and supplies listed.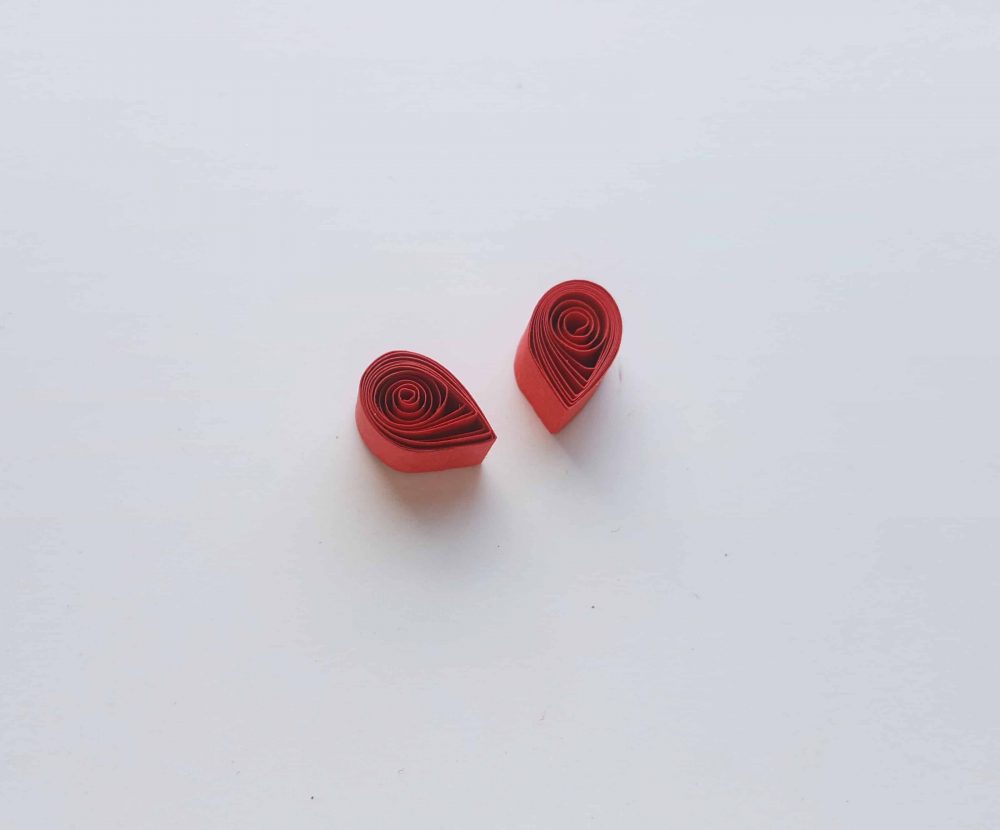 What is Paper Quilling?
Paper Quilling is a paper art technique that involve folding and twisting strips of paper into shapes to create unique and beautiful designs.
Paper Quilling Heart Balloons Card
Take 2 quilling strips of the same size and color.
Create 2 teardrop shapes with both strips like the ones in the photo.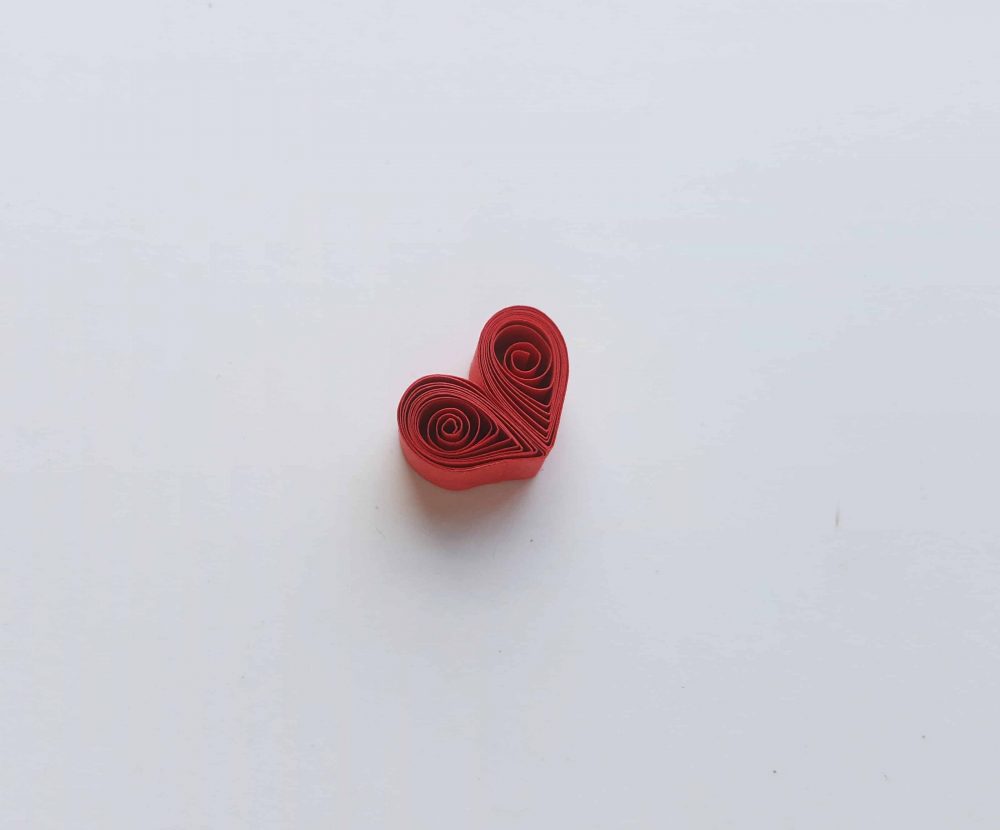 Attach the 2 teardrop shapes side by side to form a basic heart shape.
Keep the pointy ends on one side and the curved end on one side for both teardrop shapes to form the heart shape.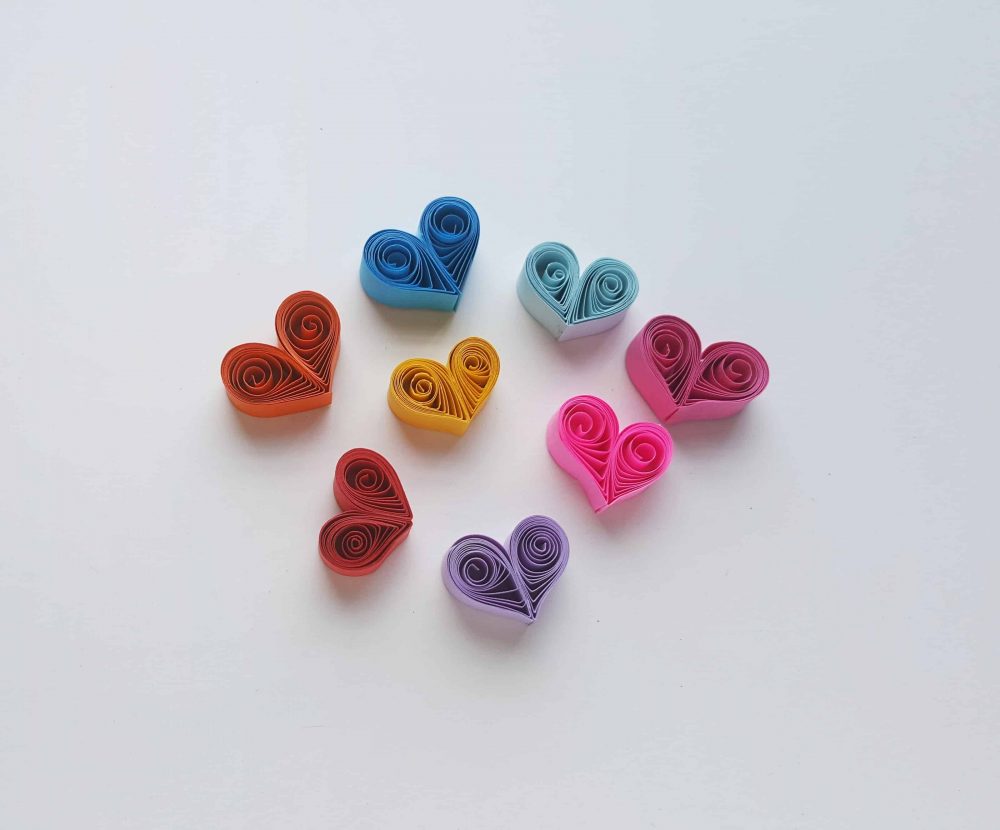 Grab more quilling strips and create more quilled heart shapes.
Use 2 strips of the same size and color to form each heart shape.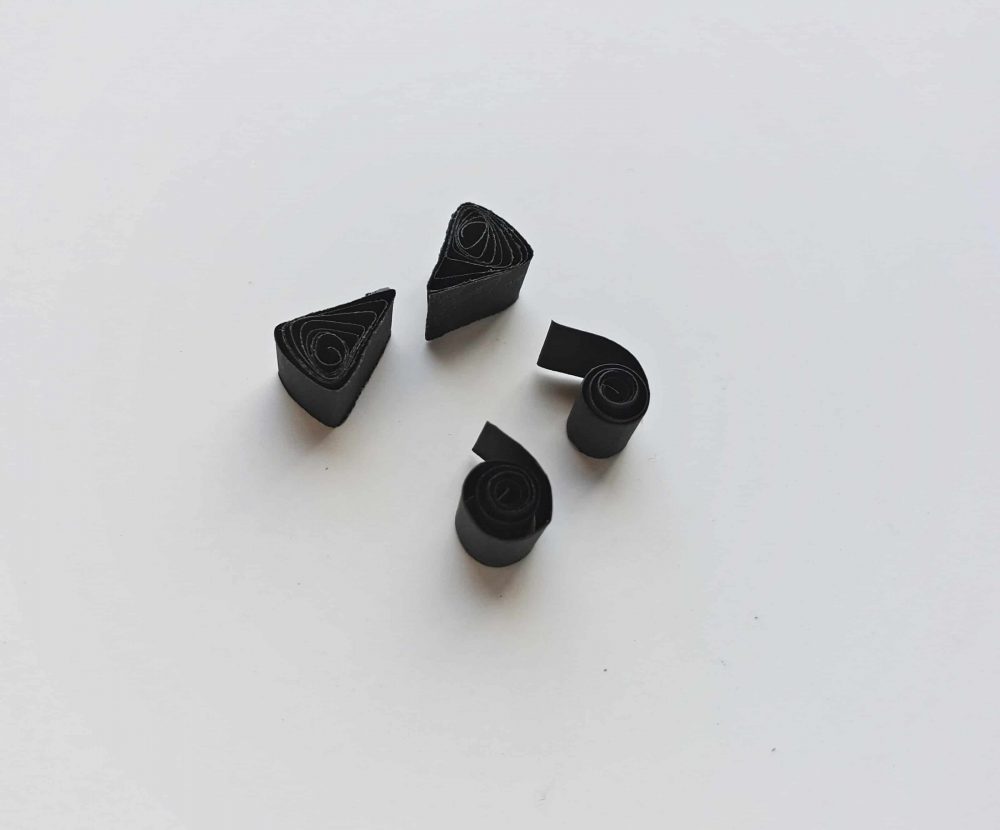 Take a black colored quilling strip (or any dark color of your choice) of the same strips used for the teardrop shapes.
Cut the black strip into 4 equal parts.
Use 2 of the strips to create open loose coils. Use the 2 other strips to create triangle shapes.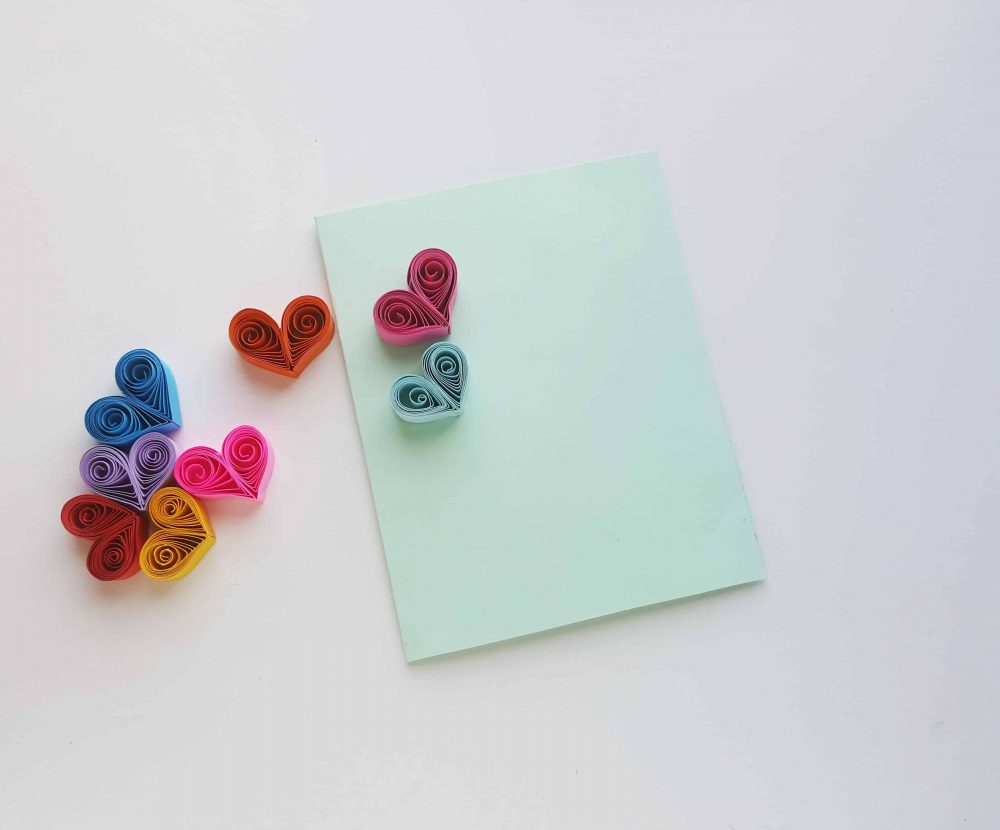 Prepare the card or a piece of paper for the balloon art by folding a piece of craft paper in half.
Paper Quilling Tips
Sketch an arrangement of the balloons in your mind before you begin gluing. You can also use a pencil to trace small dots on the paper where you would like the paper quilled balloons to go.
Start to glue the quilled hearts on the paper in the planned locations.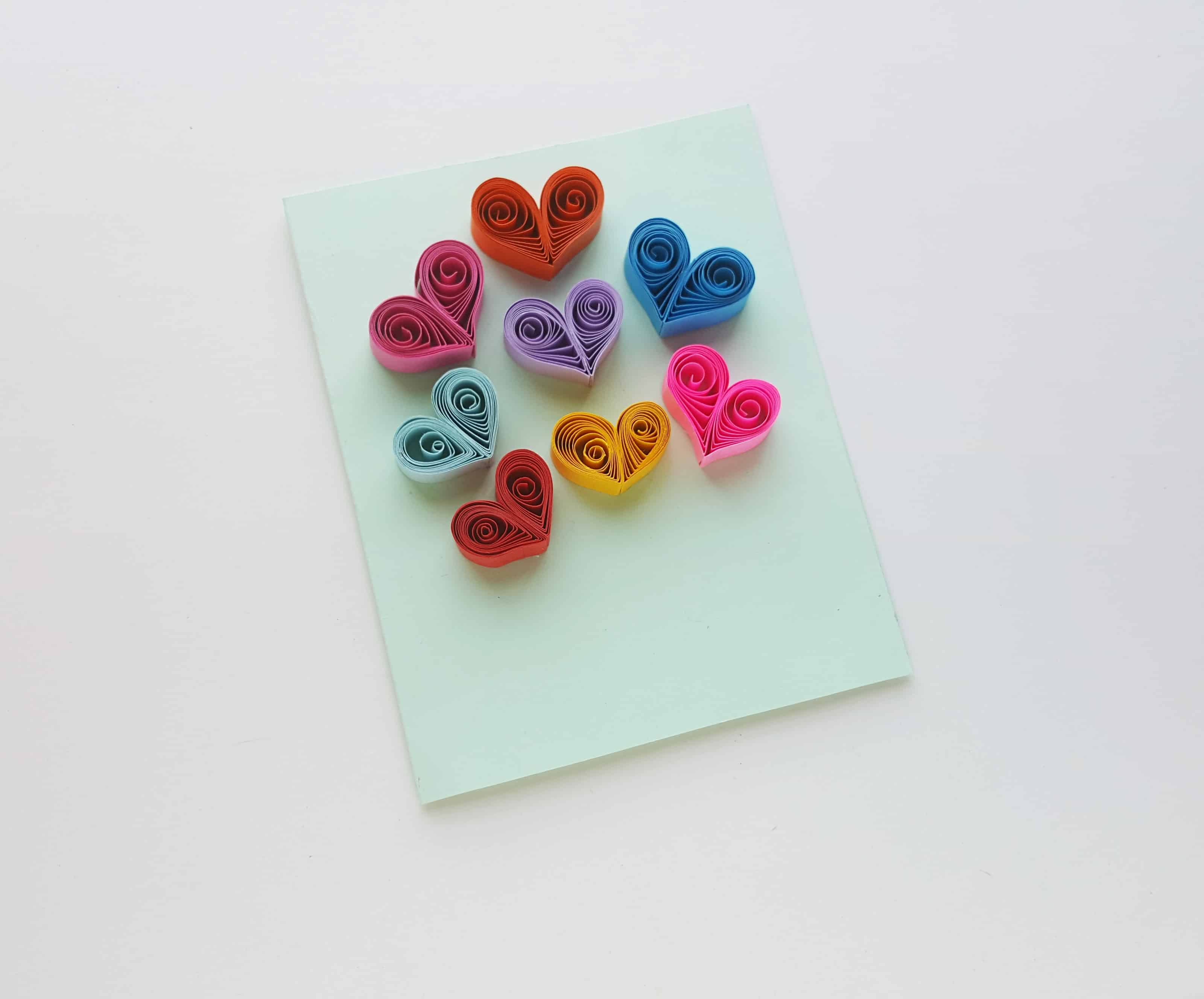 One by one stick the quilled hearts on the paper, keeping the bottom end of the heart pointing inwards, towards a particular direction on the paper as shown in the picture above.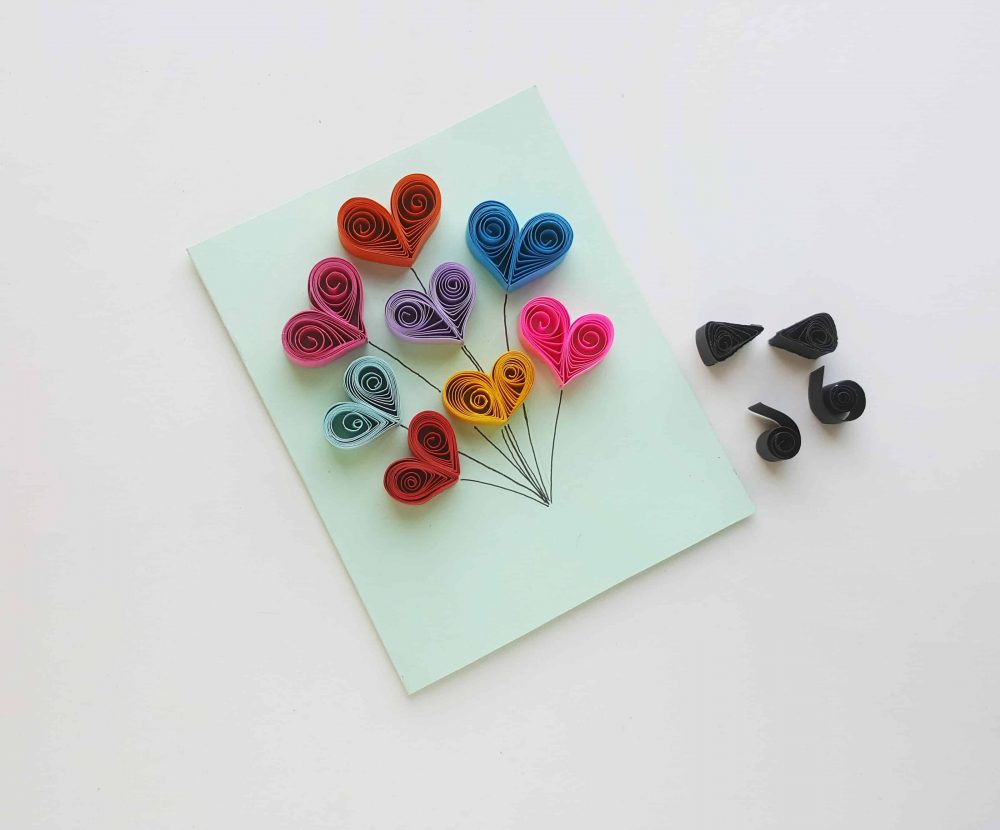 Use the black marker pen to trace the strings of the balloon, joining all strings at the bottom side of the balloons.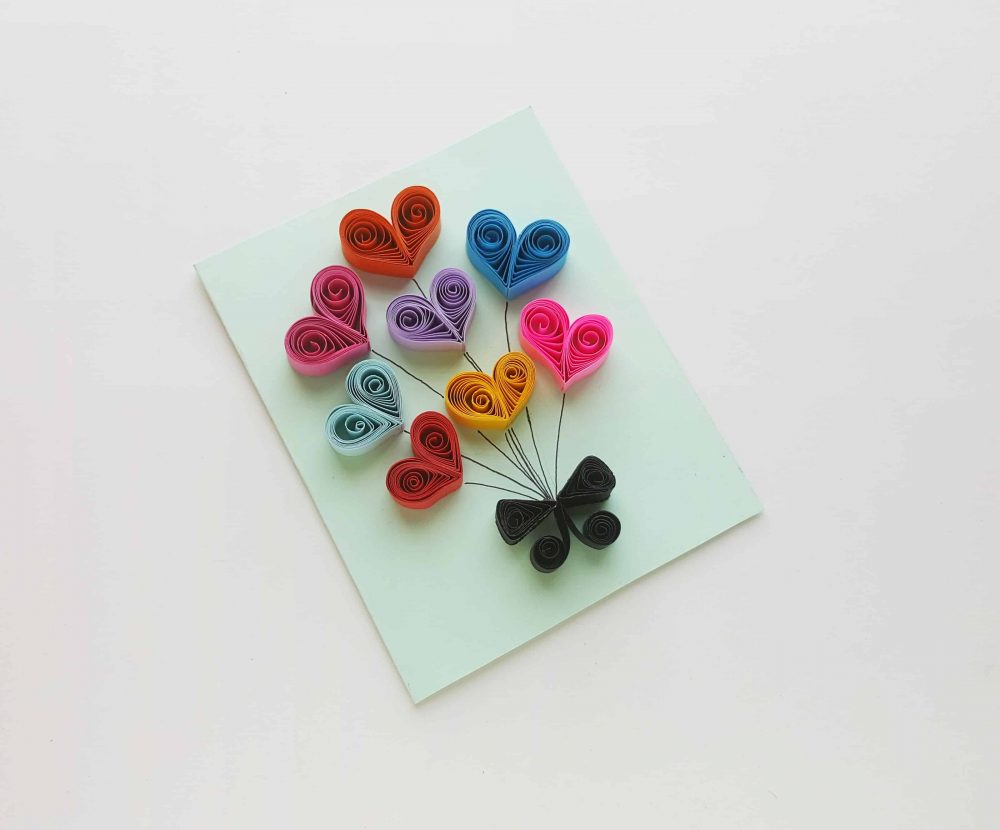 Stick the 2 triangle shapes on the joint part of the balloons, keeping their wide parts facing outside.
Also, stick the open loose coils adjacent to the triangle shapes but keeping the coiled parts facing downwards.
Want to add more details? Go ahead! Make more fun quilled shapes and get creative!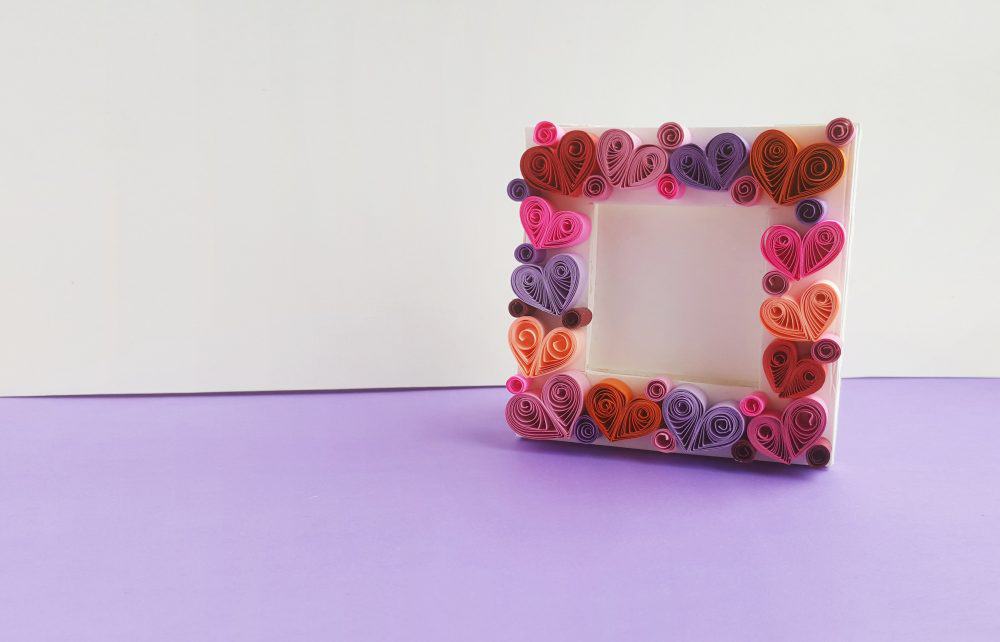 This Paper Quilling Art Photo Frame is a great gift to go with this adorable homemade card.
CLICK HERE to get the instructions and print out the frame template.