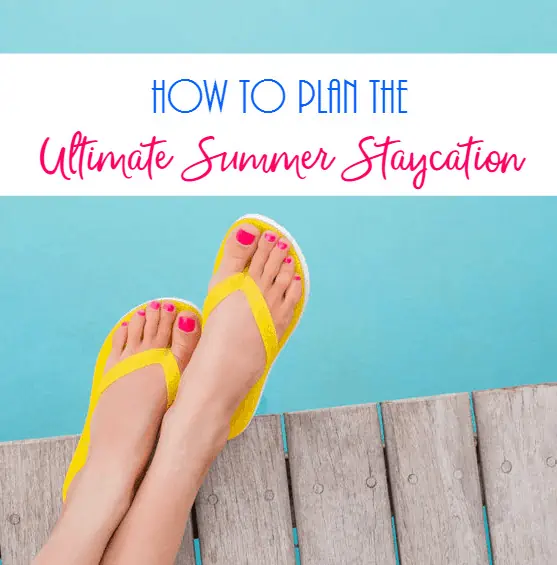 We all need a break from our day to day routine sometimes – even when it's not in the budget.
Whether you are looking to save money or fit some R&R into your busy routine, a staycation might be a good option for you and your family.
It's basically free – you just need a solid chunk of time to spend "staycationing" and enough supplies at home to keep you well fed and entertained.
Want to make your staycation as relaxing as possible? Here are some tips to consider as you plan a staycation for you and your family.
Set a schedule
Decide when your staycation will begin and end. Act as if you were going somewhere far away – take work off, rearrange your schedule, and make arrangements for your commitments at that time so you can really step away from it all and recharge.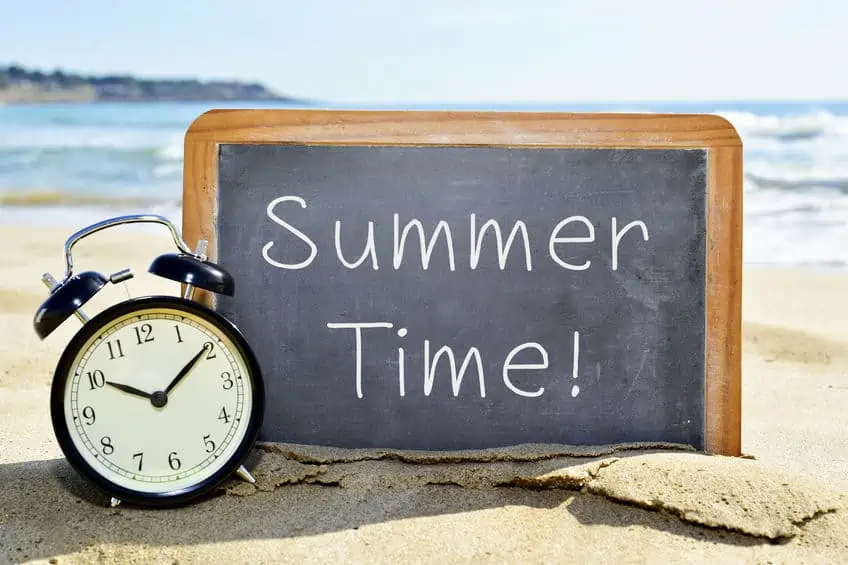 Ban work & make life easy
Set up an autoresponder for your email. Turn off the smartphone and simply check it once or twice a day.
Don't get overwhelmed about the household chores right now – if there was ever a time for paper plates, this was it.
Do everything you can do ahead of time to prepare for your staycation so life can flow as smoothly as possible.
You can even "pack" your outfits and necessities just so you know it's all taken care of for each day.
Plan activities
Think about how you'll spend your time. Play games as a family and attend local events together.
Anything goes, as long as it's fun, relaxing, and enjoyable.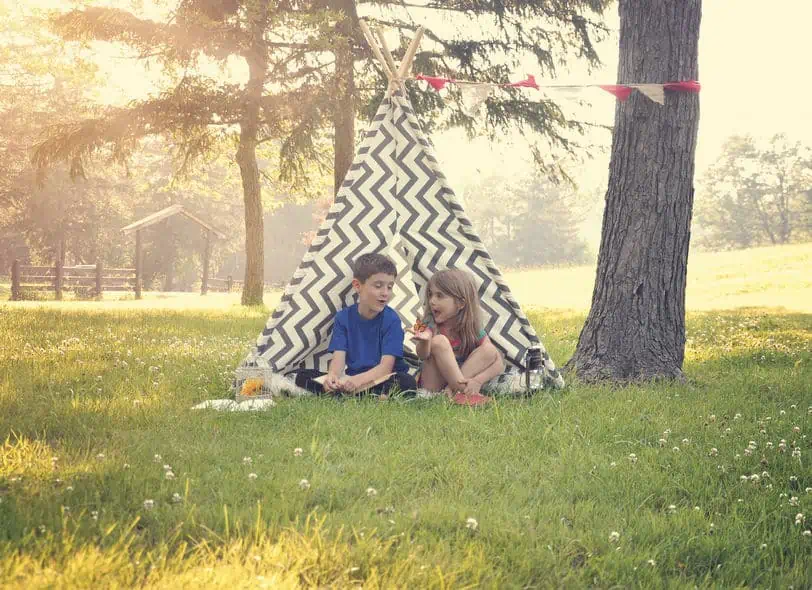 Do something new
Visit a new shop or restaurant in your town.
Attend a free event or public park you've never explored.
Your staycation is the perfect time to explore what your town has offer and build appreciation for your home.
Spend time outside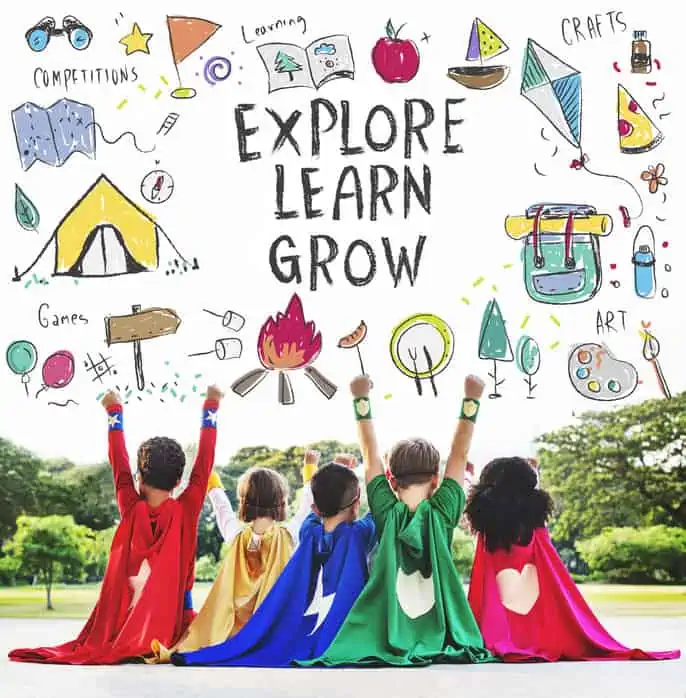 If the weather permits, spend as much time outdoors as possible, whether that's at a nearby park or lake or simply in your backyard.
Have backyard fun
Play games, throw some food on the grill, and simply relax in your own yard.
Set up a pool or slip and slide and do things you don't always do, like have a water balloon fight or face painting.
Eat new foods
If you were traveling to a far off destination, you would probably try at least one new food during your adventure.
You can still do so at home if you plan ahead!
Trying new foods can be an enriching experience, so don't be afraid to get creative with your meals while you're on your staycation.
Now's a great time to try new recipes and experiment with different ingredients.
On the other hand, you can also try new foods with far less effort on your part by simply ordering in from a new restaurant. It all counts!


Dress casually
Aim for comfortable clothes that make you feel good about yourself – just like you would on vacation.

Read and journal
Take some time to catch up on a book you've been wanting to read.
You can also spend time journaling – you may find that the words flow well when you're not distracted by your usual responsibilities.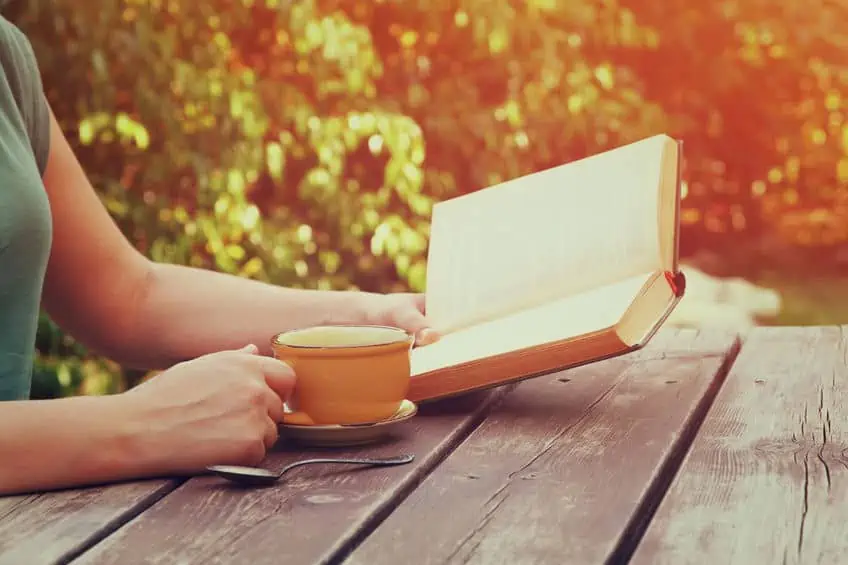 Take pictures
Don't forget the family photos! Staycation photos will be just as treasured as keepsakes from a vacation.
You can even have them made into postcards to send to your loved ones if you want to.
Sleep under the stars
Break up the routine by sleeping somewhere new, even if you're at home.
Roll out the sleeping bags or sleep in hammocks in the yard.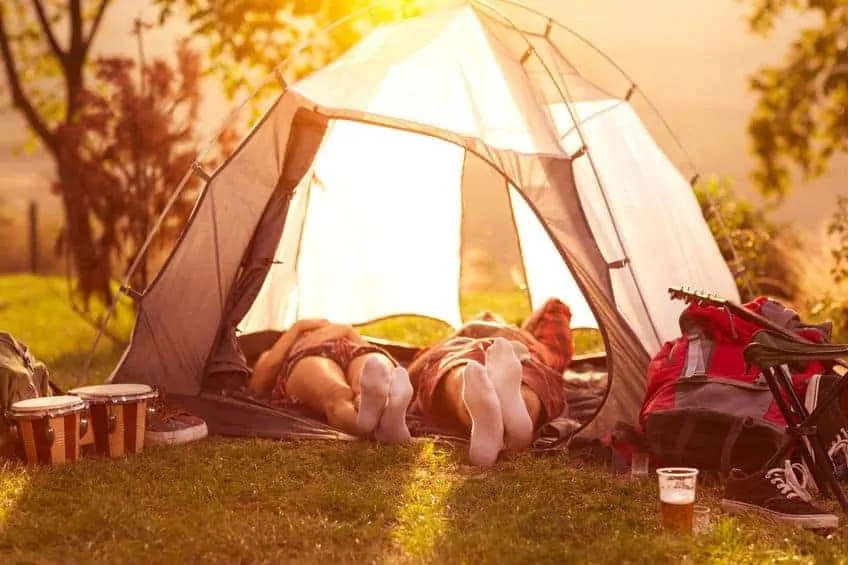 Taking a staycation is a great way to recharge when a vacation simply doesn't fit into your life.
More Frugal Summer Fun Ideas
What kinds of things do you like to do when you're staycationing?