Looking for some inspiration for Ideas for Staycations this summer?
Taking a vacation during the summer is nice, but it's also a costly proposition.
When that isn't in your budget, have some fun at home instead with a staycation.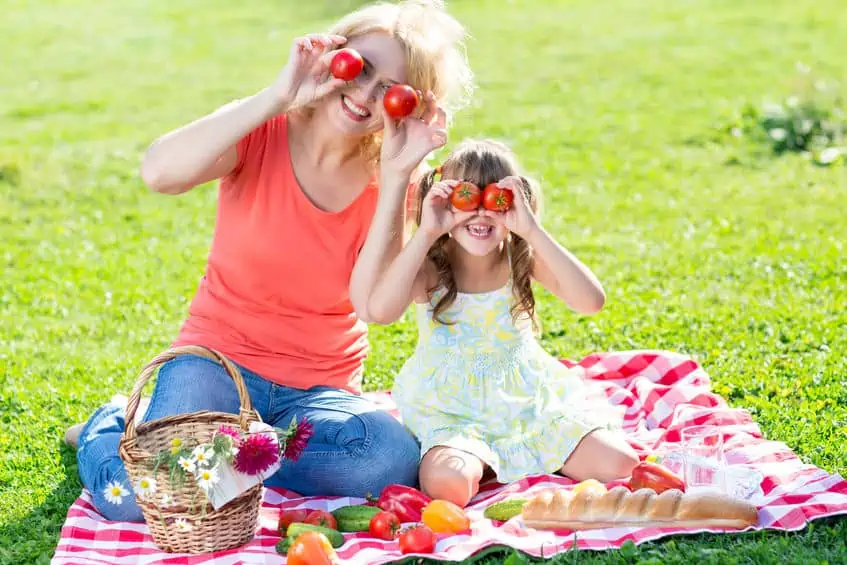 The idea is to play local tourist and do some fun activities in the area or city you live in.
You'll be pleasantly surprised how much fun it can be and how much your area has to offer.
Best of all you get to come home and sleep in your own bed at the end of the day.
Staycation Ideas
Try one of these Staycations Ideas or all of them and Plan the Perfect Summer Full of Frugal Fun!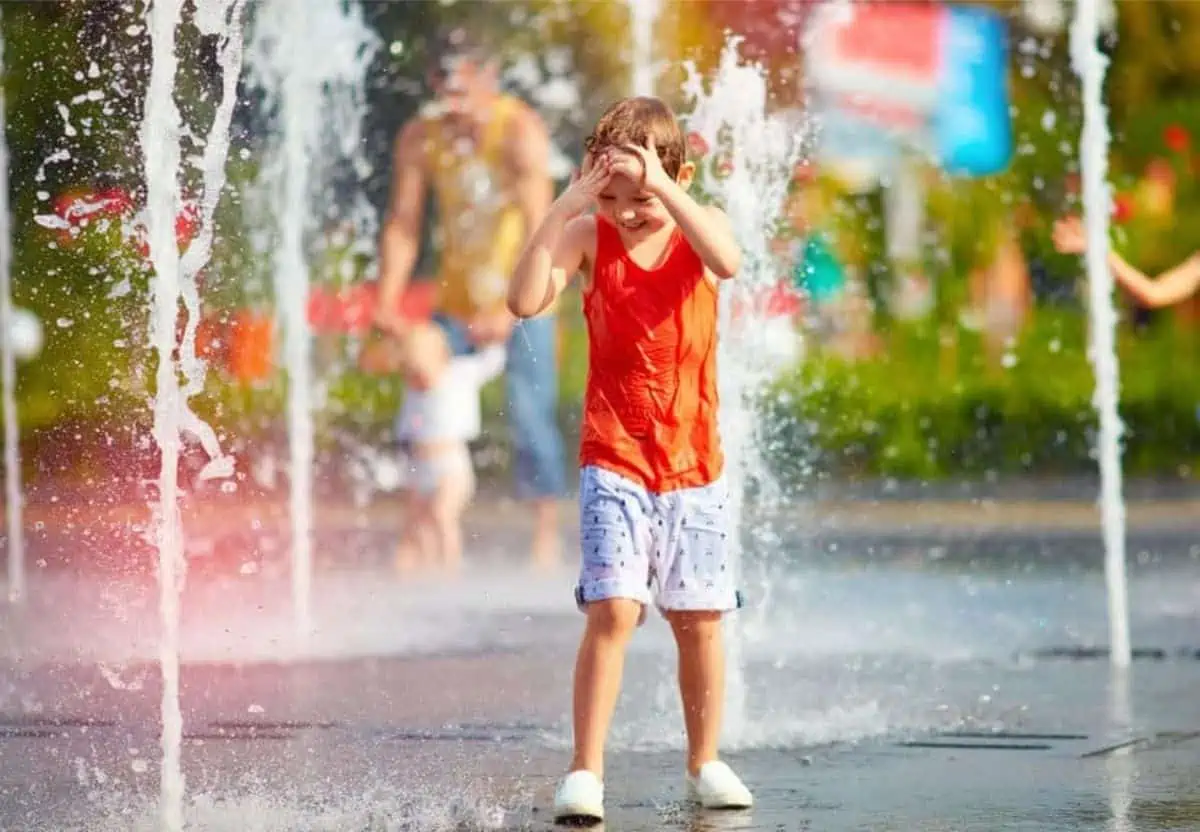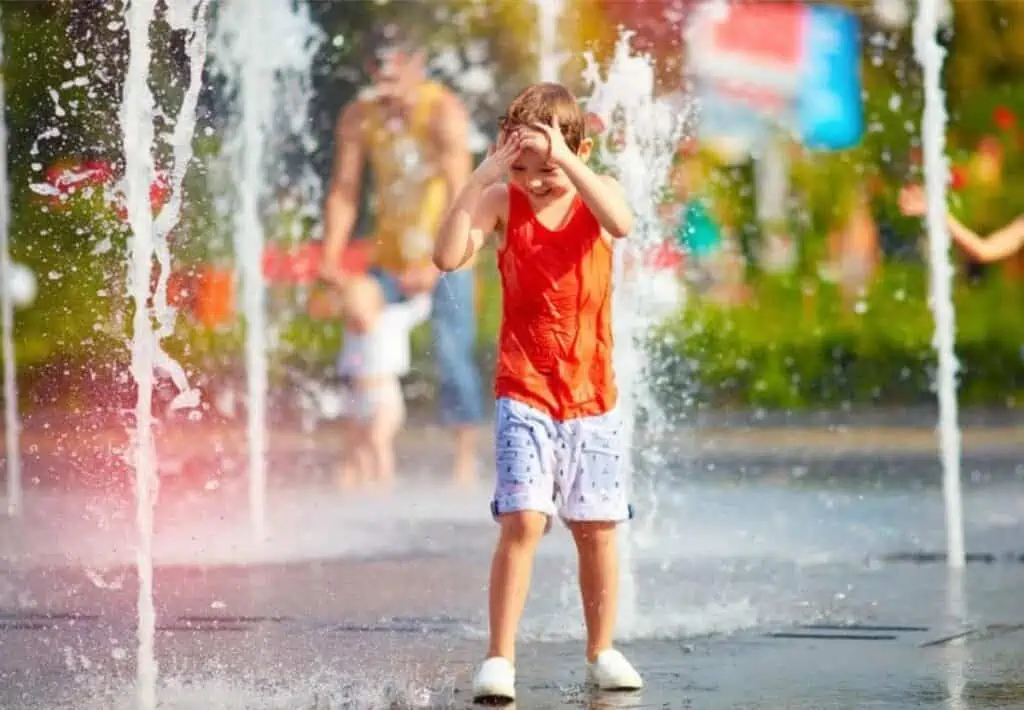 Find The Water
When it's hot outside, there's nothing better than dipping into a cool pool or lake, or going for a swim in the ocean.
Take a look at what options you have in your area.
Go explore local lakes, rivers, and creeks that you can swim or wade in.
If you're living close enough to the beach, take a daytrip to go swimming.
Finding local pools is another great option. Many cities have public pools that are surprisingly fun and underused.
Of course neighborhood pools are another fun option. If you don't have one yourself, meet up with a friend who's lucky enough to live in a neighborhood with a pool.
And don't forget about having fun with water at home. Get a kiddie pool, water toys, or turn on the sprinklers and cool off.
Dive Into History
How much do you know about the local history in your area?
Make it a point to read up on it this summer and explore local historic places and museums.
It's fun for adults, but also a great educational experience for the kids. Encourage them to read up, explore, and maybe even create a project around your town's history.
Many cities and areas with a rich history offer various different tours that you may not be aware of. It's worth contacting your local tourist office to find out what you've been missing.
If you can't find anything in your town, expand your search and go on a few day trips.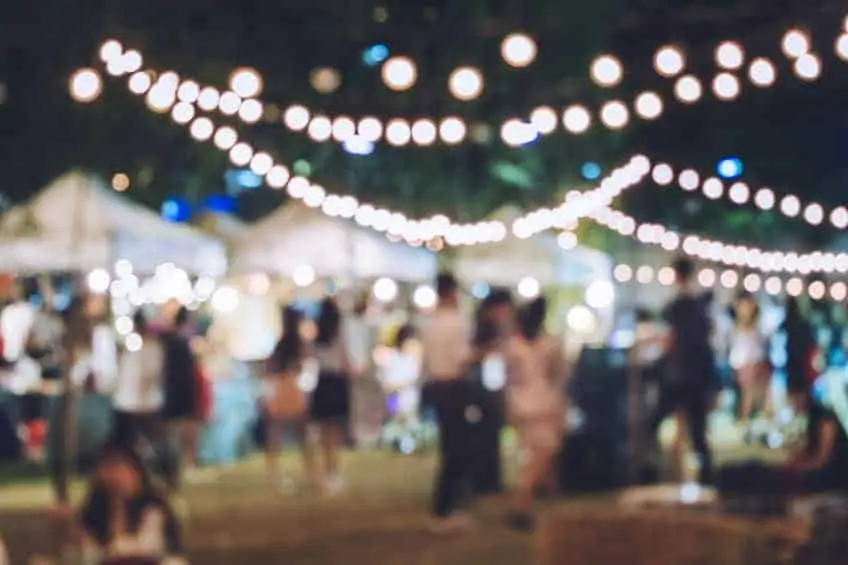 Peek At The Calendar Of Events
Take a look at your local calendars of events.
You'll be surprised how much communities do during the summer months.
Classes
Concerts
Outdoor Movies
Festivals
Between events your city or county puts on and various other events hosted by cultural centers, museums, and churches for example, you'll be sure to find quite a few things you may want to attend this summer.
Many of them will be offered free!
More Free Summer Activities
Just choose a few of the Frugal and Fun Things to Do in Summer and add them to your calendar of activities you want to do during your staycation.
Fun In The Back Yard
We already talked about water fun in the back yard. Don't stop there.
There's all sorts of fun stuff you can do right at home from dining al fresco, having an outdoor movie night, playing outdoor games, roasting marshmallows over the fire pit and even sleeping under the stars.
Treat your home like a vacation spot, get everyone outside and have some fun.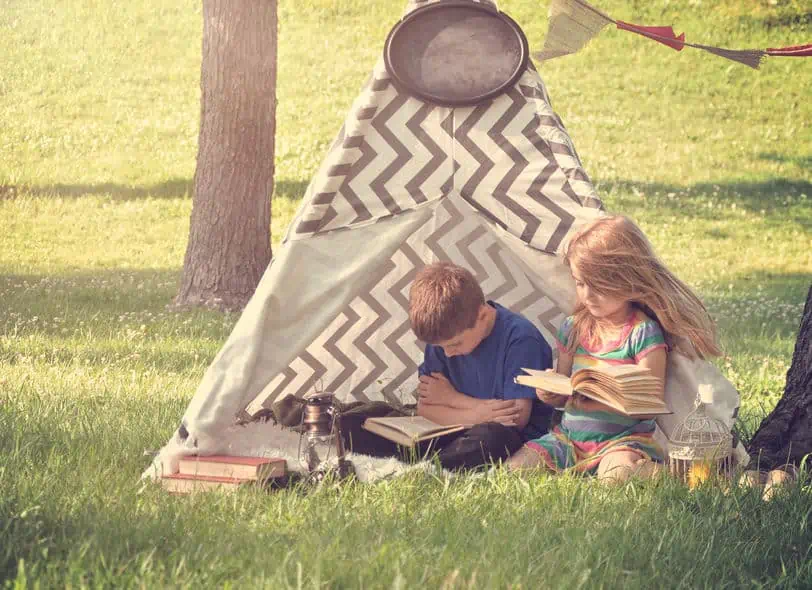 Explore A New Culture
Just because you're staying home this summer doesn't mean you can't dive into a new culture.
It's one of the biggest benefits of traveling abroad, but with a little effort and imagination you can experience some of it right at home.
Pick a country or culture and dive in.
Taste the food
Listen to the music
Watch the movies
Read the books
Learn the language
Do it all as a family so you can interact and explore together.
By simply putting as much planning and effort into a staycation as you would any regular family vacation, you can have an amazing experience this summer that will cost a fraction of a regular trip.
More Frugal Summer Fun Ideas
If you liked these frugal summer fun ideas, you'll love these ones too!
Rainy Day Summer Activities – These Rainy Day Summer Activities will keep you and your family making the best memories this summer!
Scout Out Local Parks – a fun and inexpensive way to enjoy the summer, get out there and explore nature. All the while you're supporting your local community and the parks themselves.
Camping Trips Frugal Summer Vacations – If a summer vacation is not really in your budget this year, consider going camping instead. It can be a great way to spend a frugal summer vacation, particularly if you already have the equipment you need.