Use this free printable budget planner to help you take control of your finances once and for all.
Using a planner like this one will take something that might be overwhelming you and make it so simple to track and see your successes.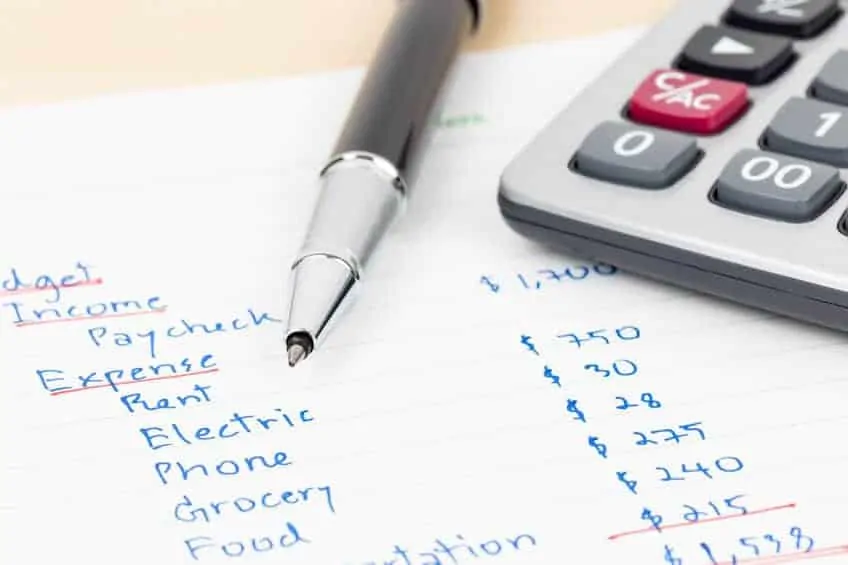 If you want to know How to Save Money, read more below.
Free Printable Budget Planner
Creating a budget can be overwhelming and complicated much less sticking to that budget!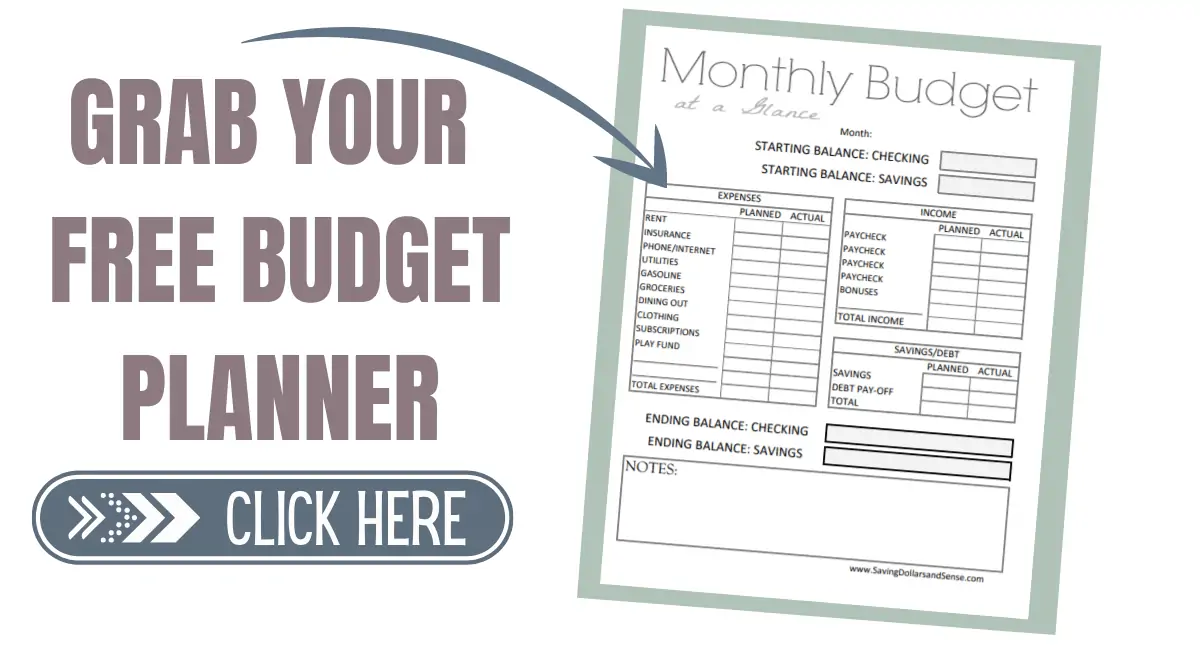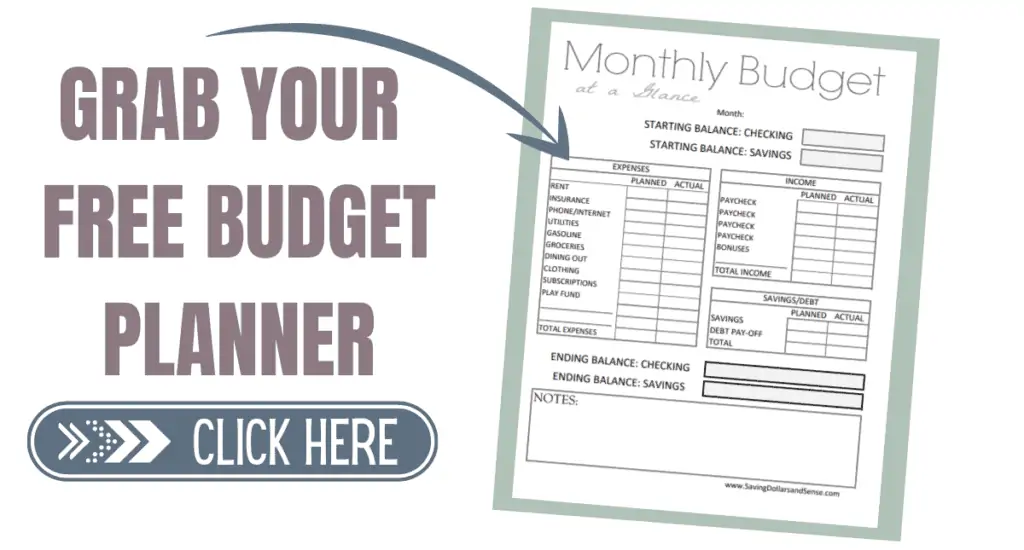 It doesn't have to be, however, and keeping things simple is a great way to get your finances in order.
Here are a few tips for creating and sticking to a simple family budget using this monthly budget planner.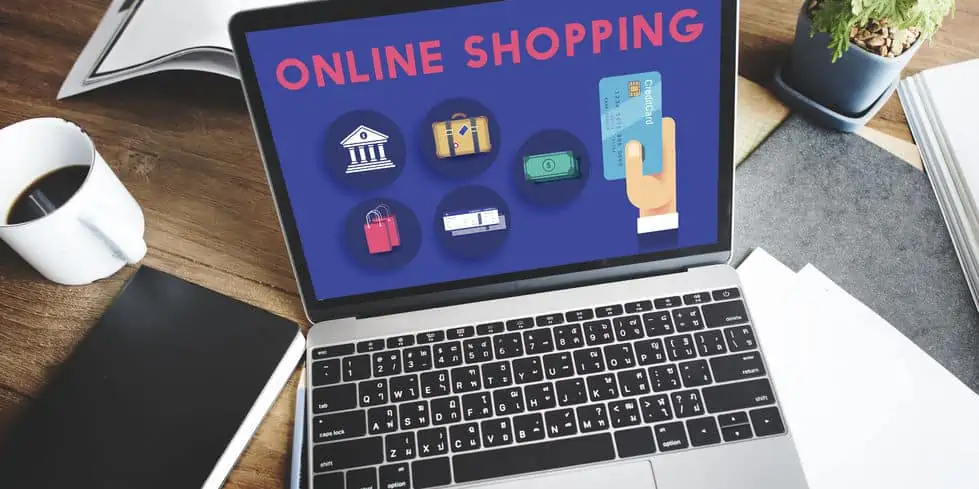 Check Your Spending
Take a copy of the last three to four months of your family's bank account statements.
Go through each line item and jot down what that money was spent on such as fast food, groceries, bills, etc.
Create a total for each month of the amounts that you spent in each category.
This will give you an idea of what your budget should look like and what areas you can focus on decreasing your spending.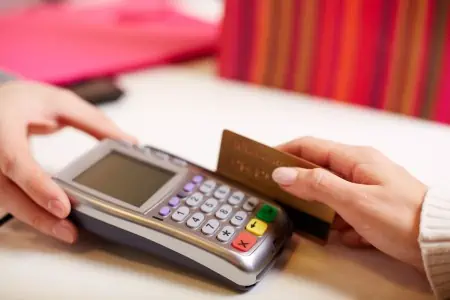 Budget Your Expenses
Once you have a better idea of where your money goes each month, you can make a simple a realistic budget.
First write down your planned income from regular job pay, money made from side ventures, bonuses, etc.
Then write down the expenses that happen without question each month such as rent or mortgage, utilities, and so on.
The money that is left over from after you deduct your monthly expense from your income is the money you can play with a bit in your budget.
Be realistic with this budgeting based on the money you've spent in the last three months, but also challenge yourself to spend less in the areas that you are able to.
For example, if you've spent $200 on average the last three months on fast food, you could challenge yourself to reign in that spending by budgeting only $150 or $100 for a fast food/eating out budget this upcoming month.

Create Savings Goals
The greatest motivation for creating and sticking to a budget is to have goals for saving money.
Once you've determined your income and spending goals for the month, determine what you'll do with the remaining balance.
You should budget part of that money to pay off debts and part of it to save for a rainy day.
Dave Ramsey, who is an incredible financial advisor, suggests that before paying off debt you save $1,000 into an emergency savings fund.
Once that is saved, he recommends that you begin paying off debt aggressively.
The perk of creating a budget is the peace of mind that comes with getting yourself and your family out of debt and then being able to save money for the future.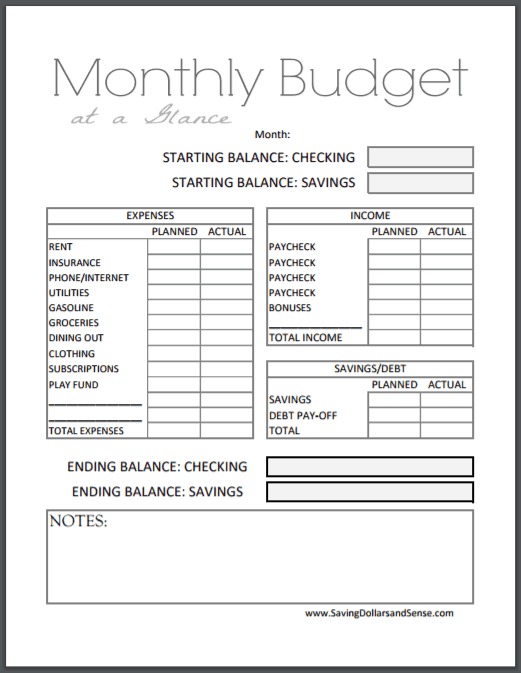 Now Write it Down
Once you have created your budget and set some savings goals, start writing it all down!
I've included a free budget sheet that you can use to keep track of your goals and actual spending. Writing down your goals is a great way to begin achieving them, especially where spending is concerned!
Keep a spending journal and write down every single cent that you spend.
This habit will help you to be more aware of your spending and you'll be less likely to spend money on unnecessary items when you aren't spending absent mindedly.
Creating and sticking to a family budget is the first step in creating financial peace for your family.
Budgets do not have to be complicated and overwhelming. With the simple steps outlined above, you can get on the right track to budgeting your finances and creating financial peace.
Please use this free budget planner worksheet to help organize your plan today!