Check out these Recipes for Leftover Candy Corn!
We've got popsicles, fudge, pudding, pastries and more all using candy corn as one of the ingredients.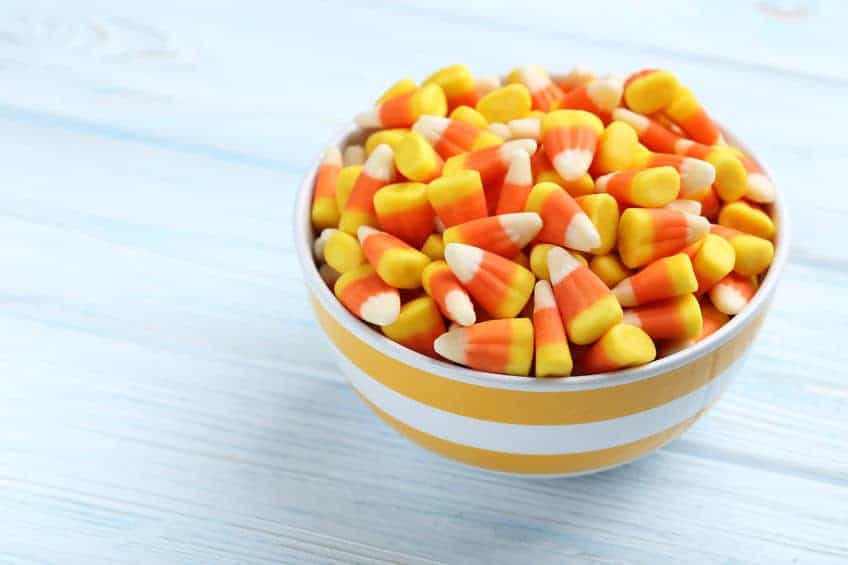 If you find yourself with a lot of leftover candy corn this year, you could use it to make these fun Turkey Toes for the kids this Thanksgiving.
If you aren't interested in making the Turkey Toes, then you will want to try some of the recipes below for leftover candy corn.
I have to admit that I have never been a huge fan of these candies.
So every year I would buy them because I could always find them at a fairly inexpensive price and it looked really cute and festive in a candy dish during the fall season.
But it never failed that by the end of the season I would have a candy dish still left untouched.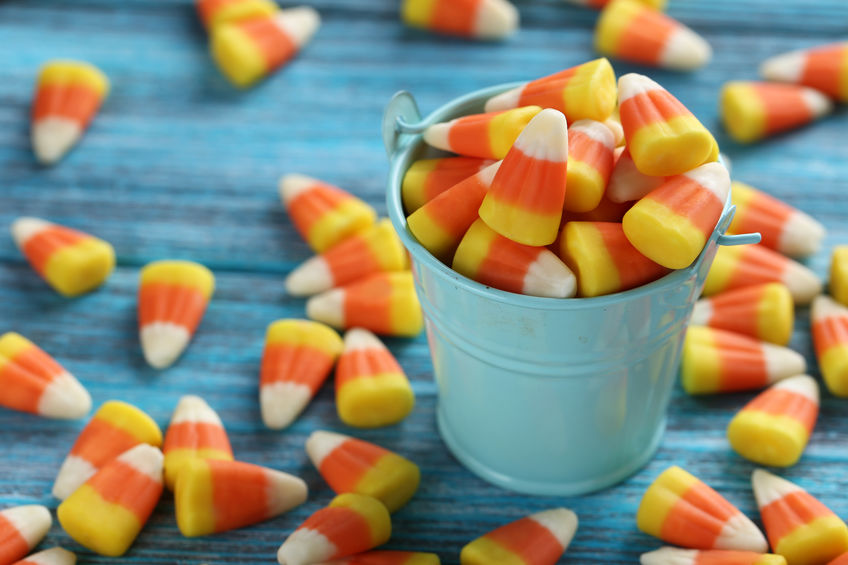 What to do With Candy Corn
Maybe you are like me, and find yourself with a dish of candy corn that no one wants to eat at the end of the season?
You might want to give one of the leftover candy corn recipes below a try before you dump that bowl of candy in the trash.
I love all of the different ways that you can use candy corn to make a treat your family will actually eat and enjoy!
First let's start with some simple ways to use up your candy corn.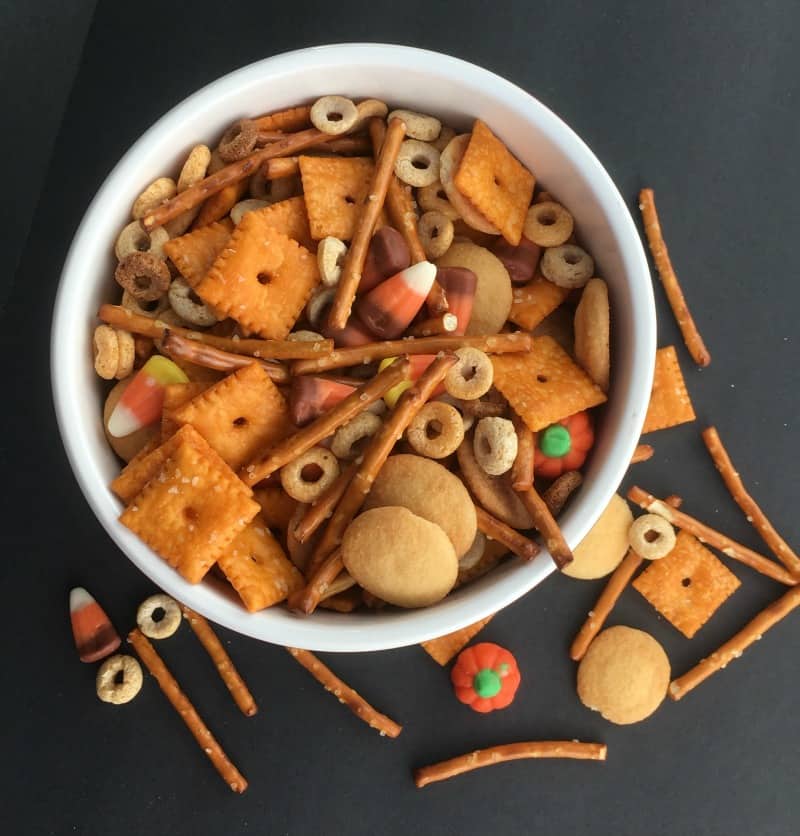 Halloween Snack Mix – This snack mix is the perfect combination of sweet and salty and makes a great snack. Perfect treat for any upcoming parties or a great addition to kids lunches.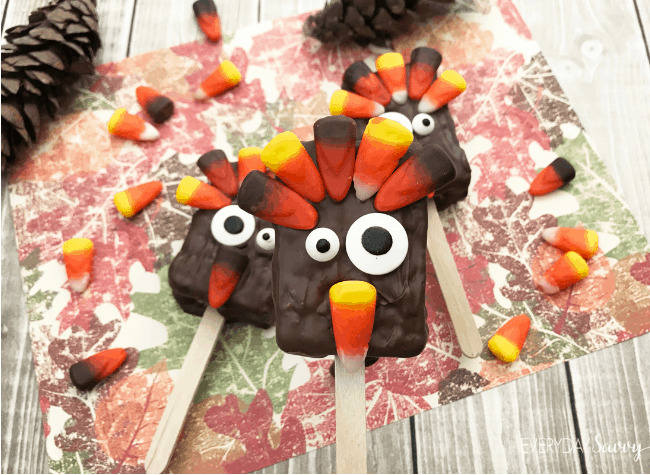 Rice Krispie Treats Turkey – How cute are these! What a fun treat for your kiddos this Thanksgiving!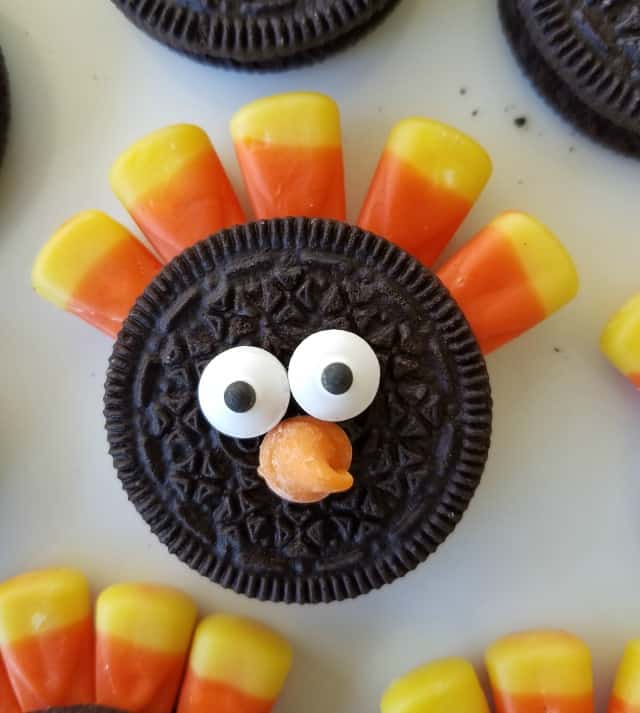 Oreo Turkey Cookie – These Turkey Cookies are so easy to make and great way to use up leftover candy corn.
MORE Leftover Candy Corn Recipes
15 More Recipes for Leftover Candy Corn
Candy Corn Toaster Pastries from Momerish
Layered Candy Corn Inspired Shake from ArtsyMomma
Candy Corn Caramel Apple Recipe from The Classy Chapter
Candy Corn Parfait from Divine Lifestyle
Candy Corn Punch from A Grande Life
Candy Corn Pretzel Hugs from Sally's Baking Addiction
Candy Corn Popsicles from The Idea Room
Candy Corn Bundt Cake from Mom Foodie
Candy Corn Oreo Bark from Simplee Thrifty
Healthy Candy Corn Bars from Living Sweet Moments
Halloween Candy Corn Pudding from Flour On MyFace
Candy Corn Fudge from Masshole Mommy
Candy Corn Frosted Brownie Bites from Practical Mommy
Candy Corn Cheesecake Mousse from A Mother Thing
Candy Corn Krispie Treat Bites from Raking In The Savings
You never have to waste your money on candy corn again!
Try one of these fun and delicious recipes next time instead of tossing them in the trash.