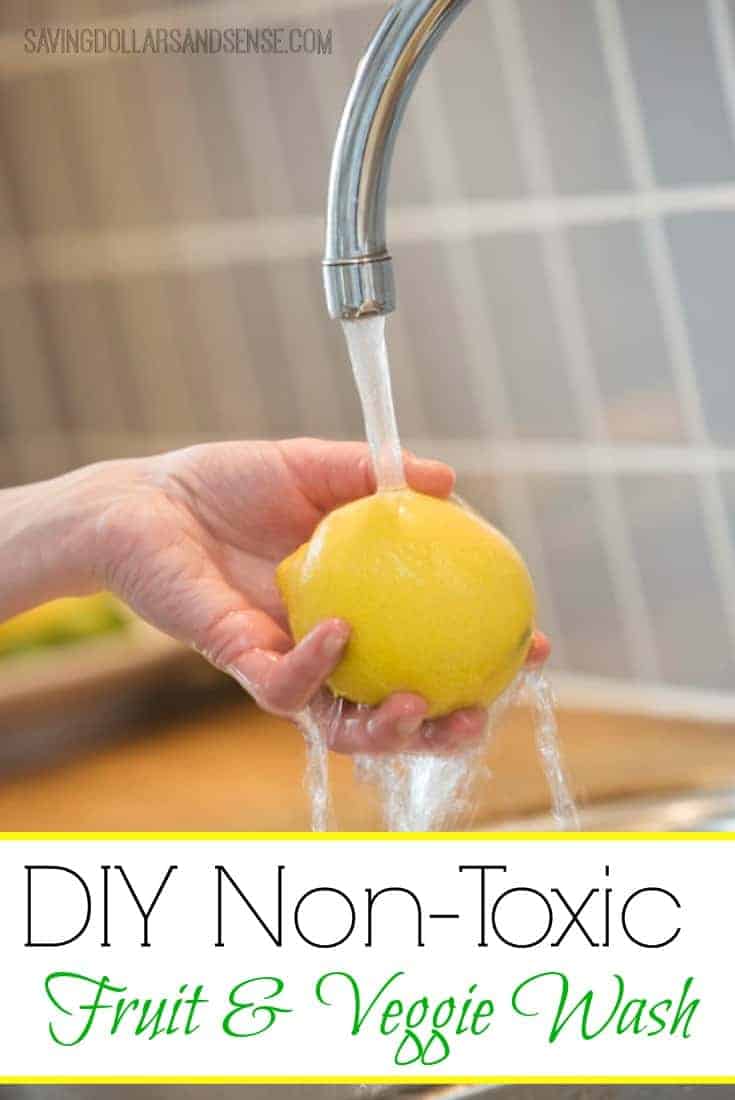 One of the first things I like to do when I get home from grocery shopping is to prepare my fruit and veggies so that they are ready to eat at any time.
Because we try to shop every single week, I only buy what we will eat up in that time so I don't have to worry about if it will spoil faster from washing it.
I have found that when it comes to snacking, my family and I will generally grab whatever is most accessible and ready to be eaten.
This is why those packages or cookies or pretzels get chosen so often, they are just too easy not to choose.
So I make sure the healthier options are at least just as easy to choose with the hope that everyone will actually choose them more often than not.
I know my 16-year-old son especially is more likely to grab an apple if he doesn't have to do anything to it first.
Most things just require a quick washing before sticking them in the fridge or in a bowl on the counter like apples, tomatoes, plums, etc.
Other things like grapes will require just a little more work. I remove the grapes from their stems, wash with a DIY Non-Toxic Fruit & Veggie Wash and stick in a bowl with a lid before putting it away.
I also wash and cut up carrots, celery, cucumbers, and berries.
This has become my secret and I use it to trick my family into eating better. Do you have any tricks you use to make sure your family chooses healthier options?
DIY Non-Toxic Fruit & Veggie Wash

In a 12-14 oz glass spray bottle mix the following:

1 cup of water
1/4 cup white distilled vinegar

Put 1 tsp. of salt in a small bowl and add 5-7 drops of lemon, lime, or orange essential oil.
Add the oil mixture to the spray bottle.

Shake each time before spraying.
*Saving Dollars and Sense Tip: You'll want to use a glass spray bottle or stainless steel on because citrus oils break down plastics and you wouldn't want that on your food either.
I personally will only use Young Living Essential Oils, especially if I am using them on anything that will be ingested since they are the only Essential Oils I would ever trust.
Read why my family and I decided to Jump on the Essential Oils bandwagon and find out where I always buy my oils from.
Please let me know if you have any other questions at all and I will do my best to answer them!
Disclaimer: These statements have not been evaluated by the Food and Drug Administration. The information on this site is not intended or implied to be a substitute for professional medical advice, diagnosis or treatment. Please confirm any information obtained from or through this web site with other sources, and review all information regarding any medical condition or treatment with your physician. Never disregard professional medical advice or delay seeking medical treatment because of something you have read on this website. This information is not intended to diagnose, treat, or cure any disease.