This homemade Fruit and Vegetable Wash is so easy to make yourself.
One of the first things I like to do when I get home from grocery shopping is to prepare my fruit and veggies so that they are ready to eat at any time.
I love being able to make my own DIY Recipes for household products that I use everyday.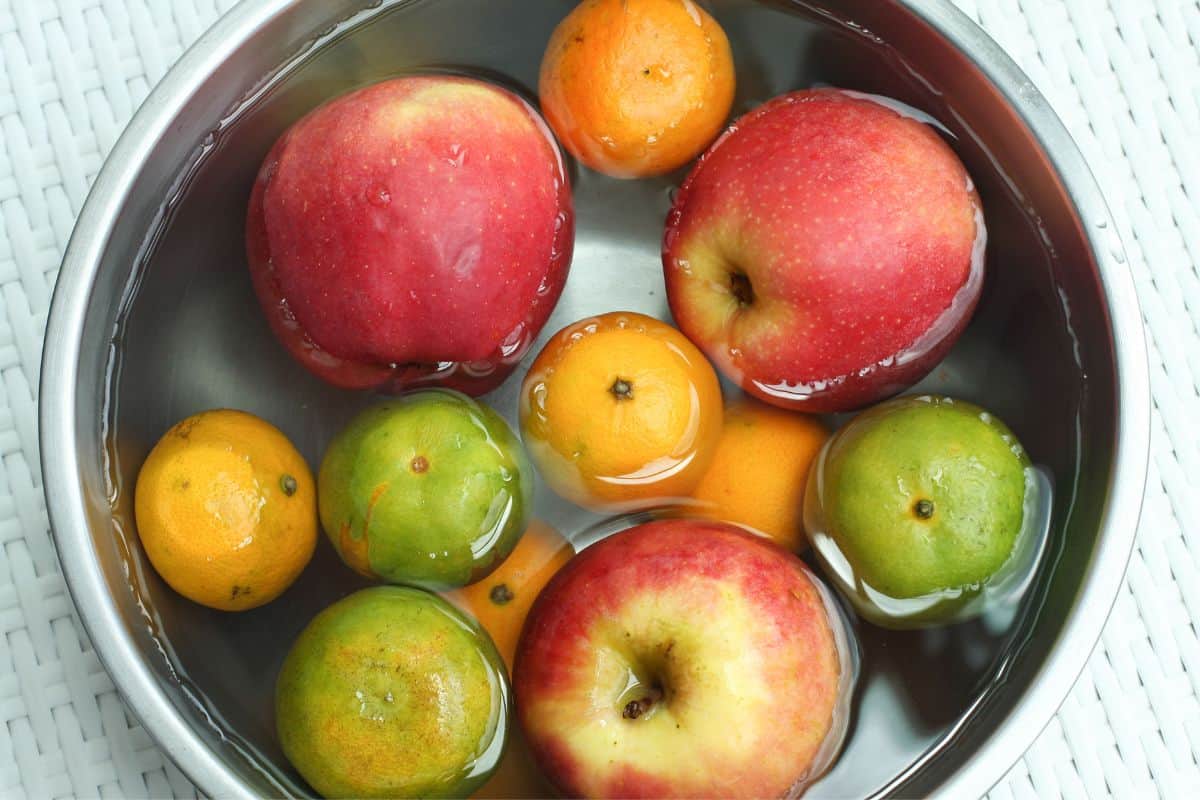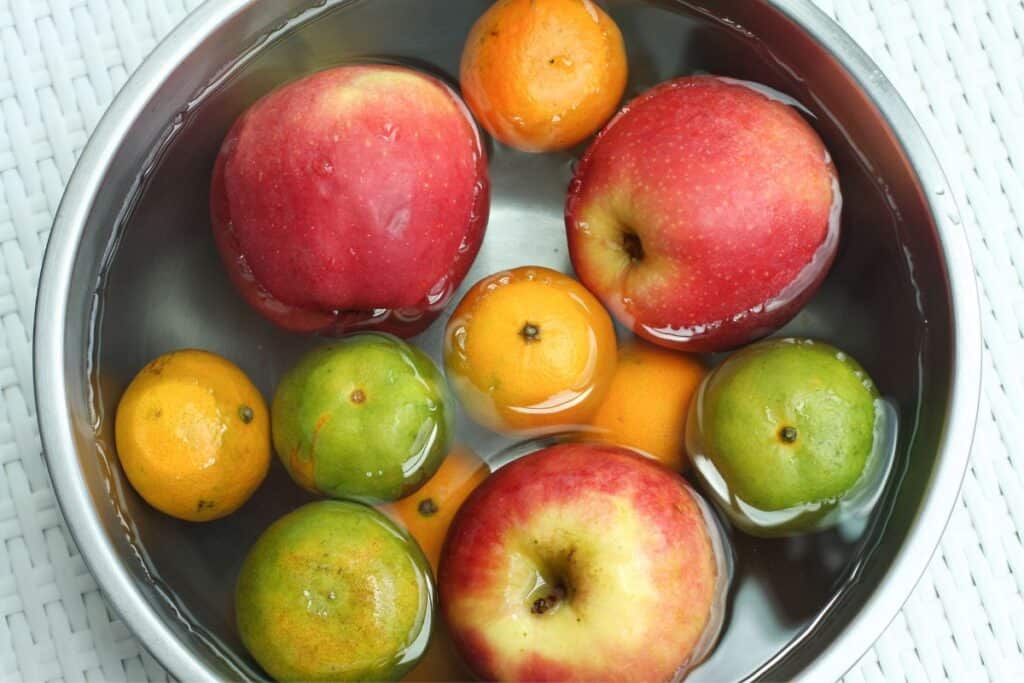 I have found that when it comes to snacking, my family and I will generally grab whatever is most accessible and ready to be eaten.
This is why those packages of cookies or pretzels get chosen so often, they're just too easy not to choose.
So I make sure the healthier options are at least just as easy to choose, with the hope that everyone will actually choose them more often than not.
I know my husband is much more likely to grab an apple if he doesn't have to do anything to it first.
Most things just require a quick washing before sticking them in the fridge or in a bowl on the counter like apples, tomatoes, plums, etc.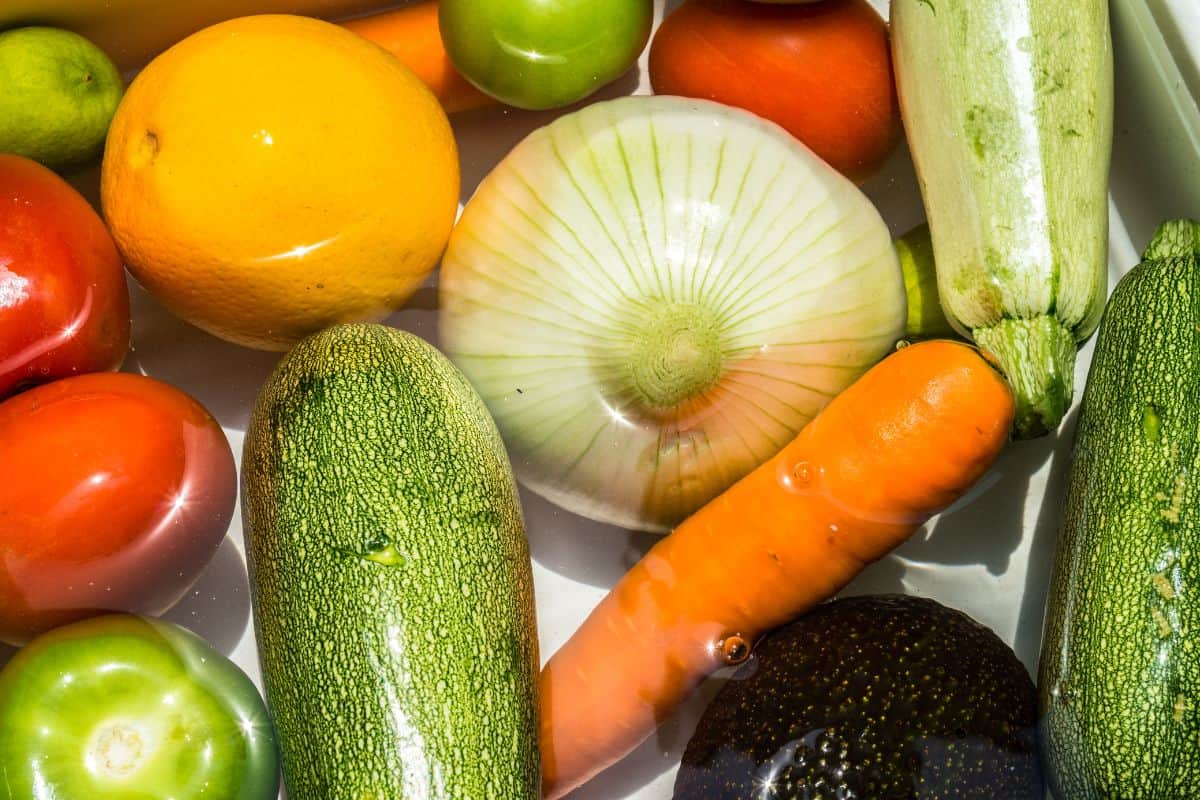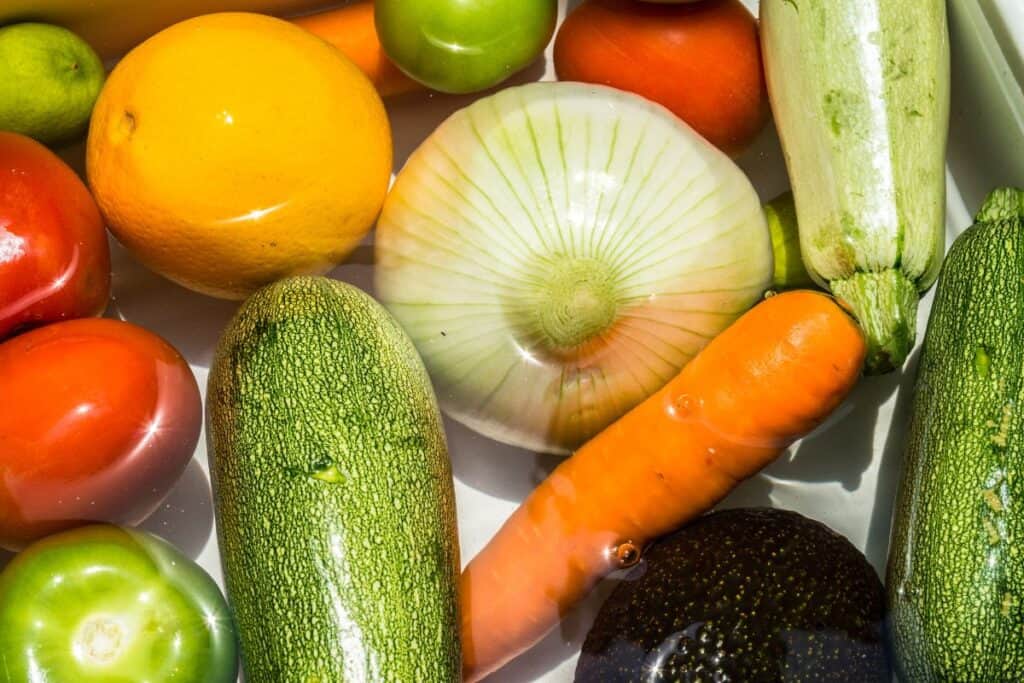 Other things like grapes will require just a little more work.
I remove the grapes from their stems, wash with my homemade Fruit & Veggie Wash and stick them in a bowl with a lid before putting them away.
I also wash and cut up carrots, celery, cucumbers, and berries.
This has become my secret trick to get my family to eat better. Do you have any tricks you use to make sure your family chooses healthier options?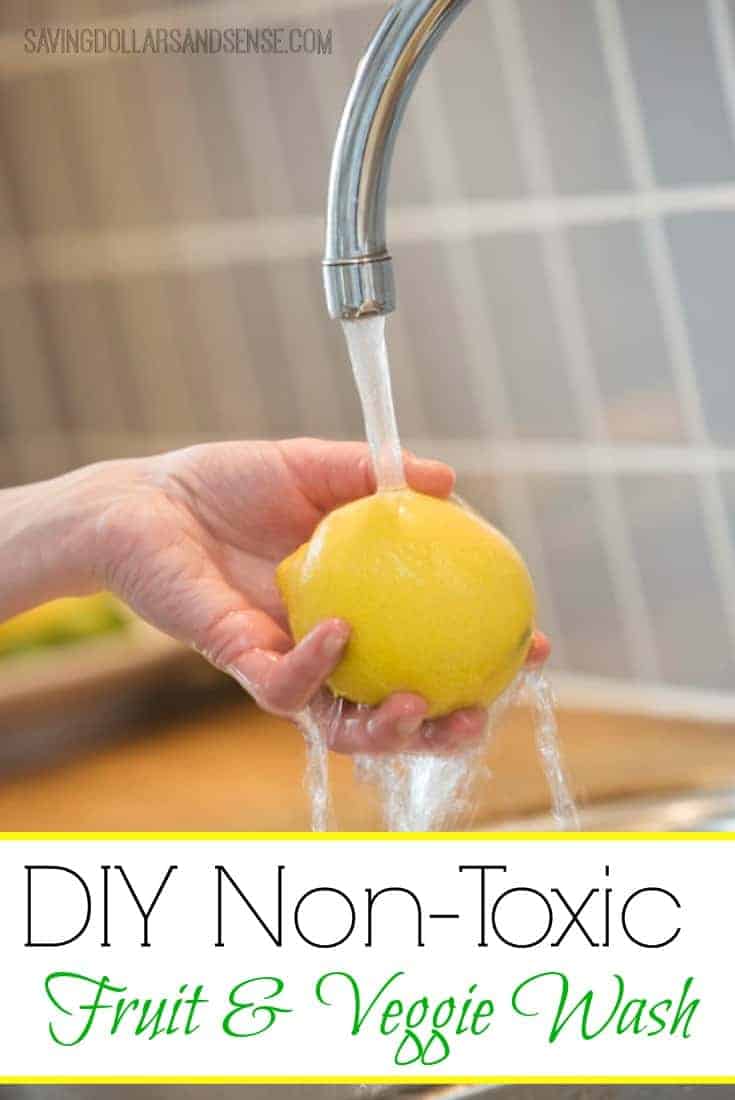 How to Make Fruit & Veggie Spray Wash
You can use this recipe in a spray bottle or in a bowl to wash your fruits and veggies.
Step 1: In a 12-14 oz glass spray bottle mix the following:
1 cup of water
1/4 cup white distilled vinegar
Step 2: Add 1 tsp. of salt in a small bowl and add 5-7 drops of lemon, lime, or orange essential oil.
Step 3: Add the oil mixture to the water mixuture in the spray bottle.
Be sure to shake your spray bottle each time before spraying on your fruit or veggies.
*Saving Dollars and Sense Tip: You'll want to use a glass spray bottle or stainless steel on because citrus oils will break down plastics and you wouldn't want that on your food either.
More DIY Recipes
If you like this DIY recipe, you'll love these ones too:
Natural Air Freshener Recipe – Making your own DIY Natural Air Freshener is so easy to do that you'll never want to go back to store bought ones again!Plus this recipe also doubles as an all natural carpet freshener powder too!
DIY Homemade Liquid Hand Soap – This DIY Homemade Liquid Hand Soap recipe is so easy and inexpensive to make…and it smells GREAT!
Citronella Bug Spray Recipe – I just love that it's so easy to make your own that has none of the junky chemicals in it that you'd find in store bought insect repellant.