Turkey Toes are a fun way to use up any leftover candy corn you might have from Halloween.
These Thanksgiving treat bags are perfect for any Thanksgiving party or gathering and easy enough for kids to put together themselves.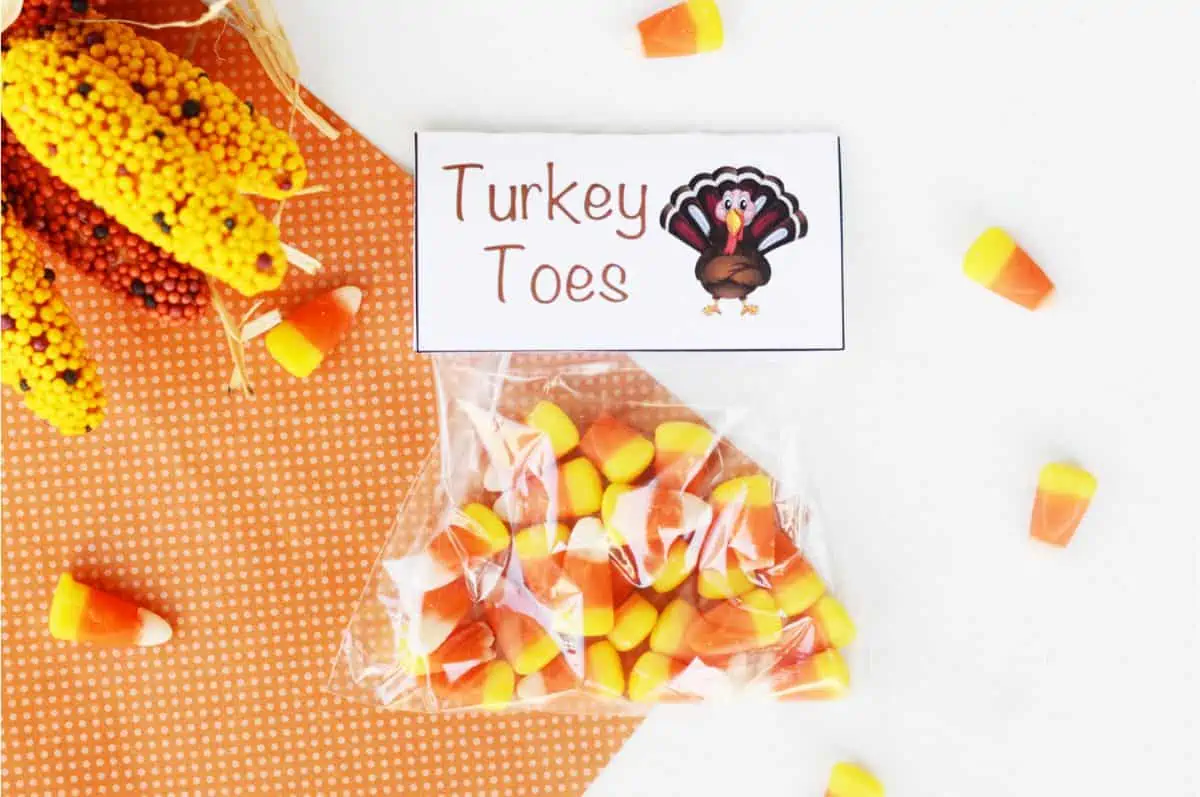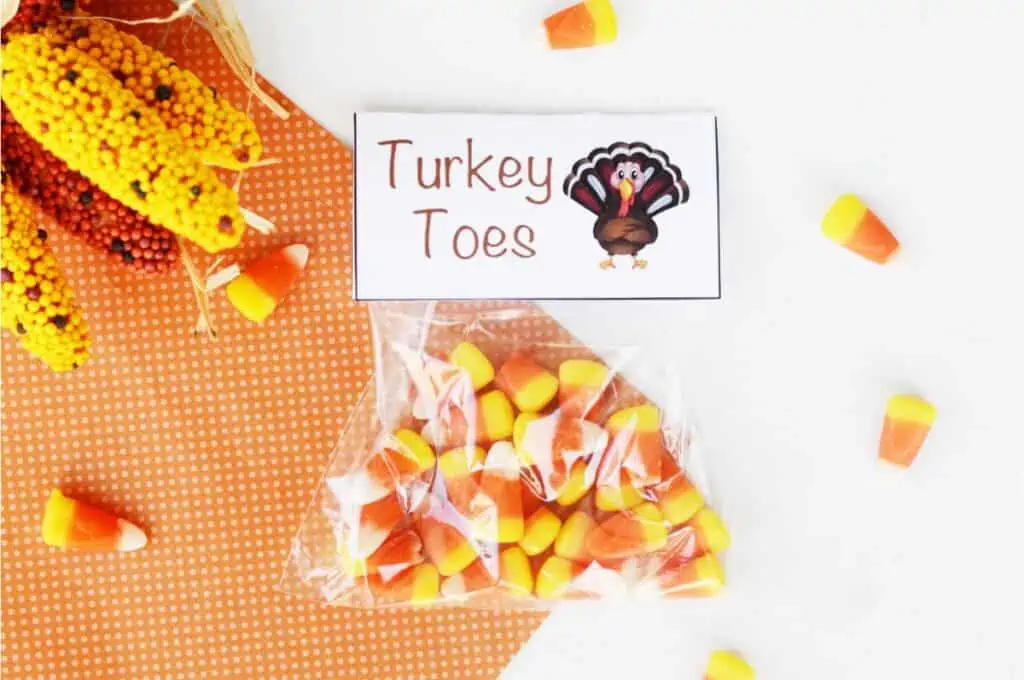 Thanksgiving Treats for Kids
Are you looking for a fun activity for your little ones this year?
How about a way to use up any leftover candy corn you might still have from Halloween?
These bags of Turkey Toes are the perfect addition to any Thanksgiving festivities.
Here is what Shari said after making these for her family:
Thank you so much for sending me your wonderful Turkey Toes pattern. I had a problem and you were nice enough to send me a special email.

At our Thanksgiving party we had 5 children and 12 adults. I don't know which group of people had more fun with these.

Thanks again. Sherri B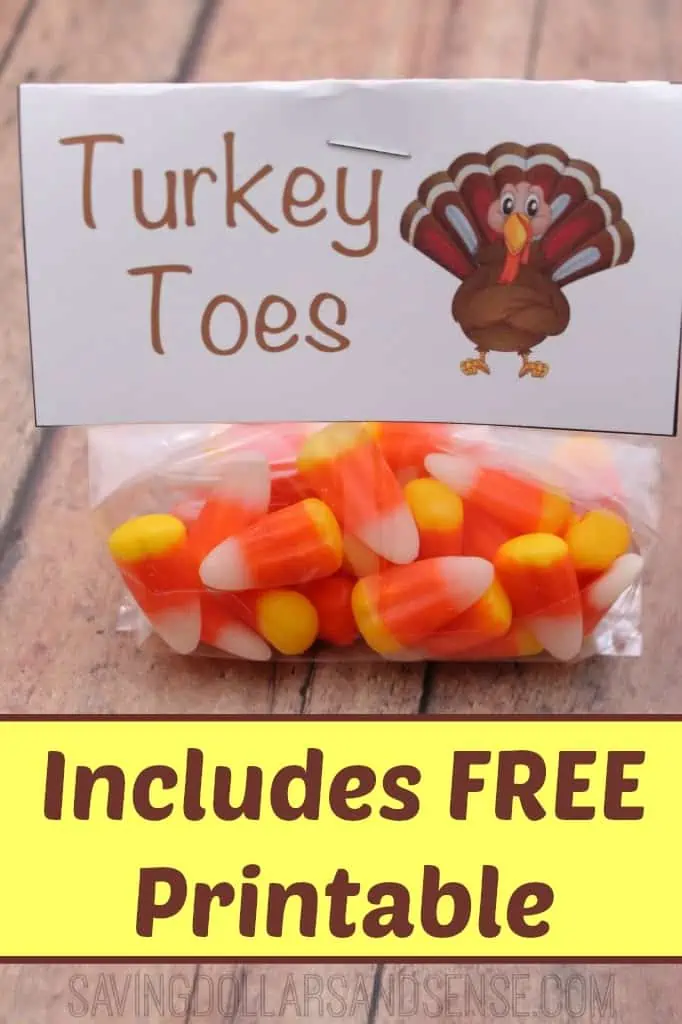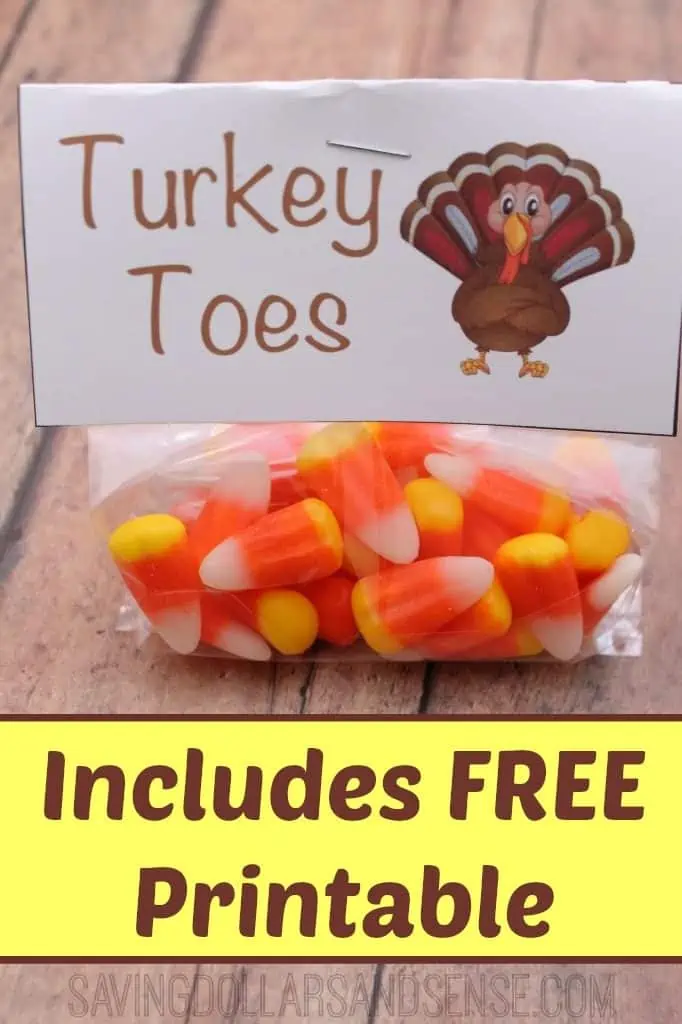 You and your kids could easily make these cute Homemade Thanksgiving Decorations!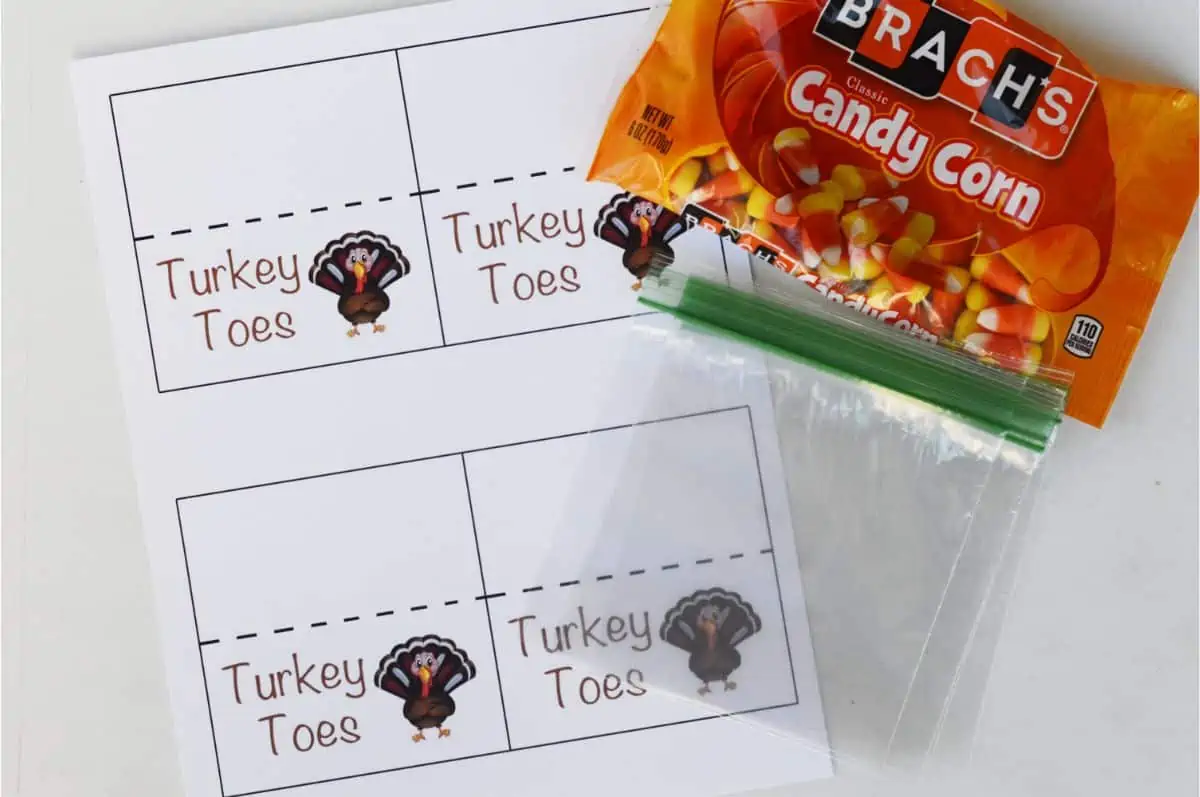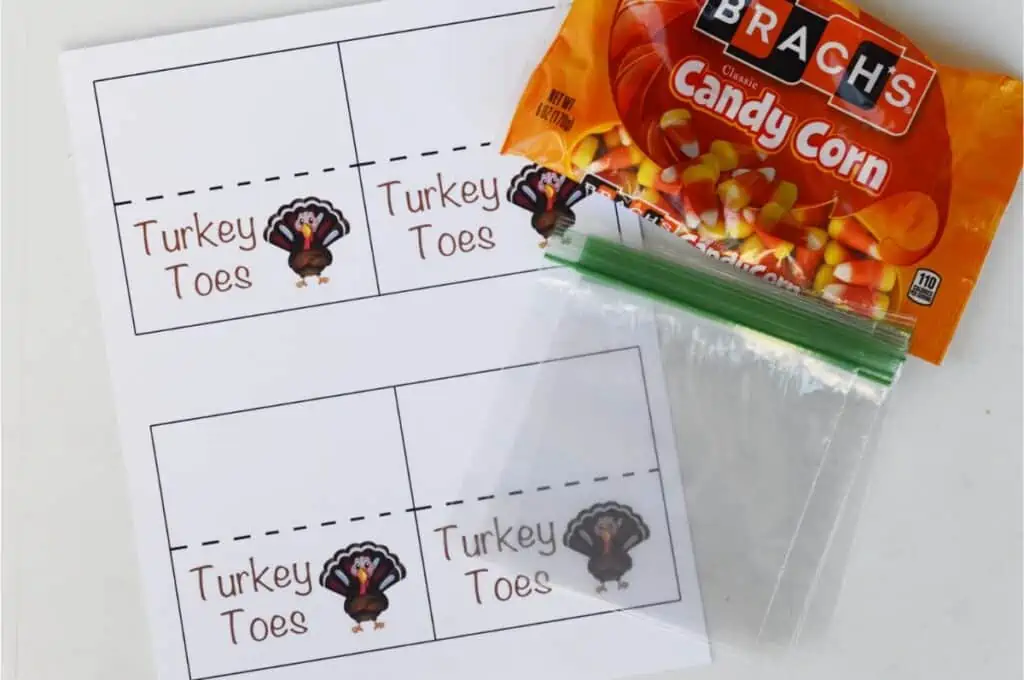 All you need is a bag or two of candy corn, plastic recloseable snack bags and these printable Turkey Toes Labels.
Step #1: Print out the Turkey Toes Thanksgiving Treat Bag Toppers.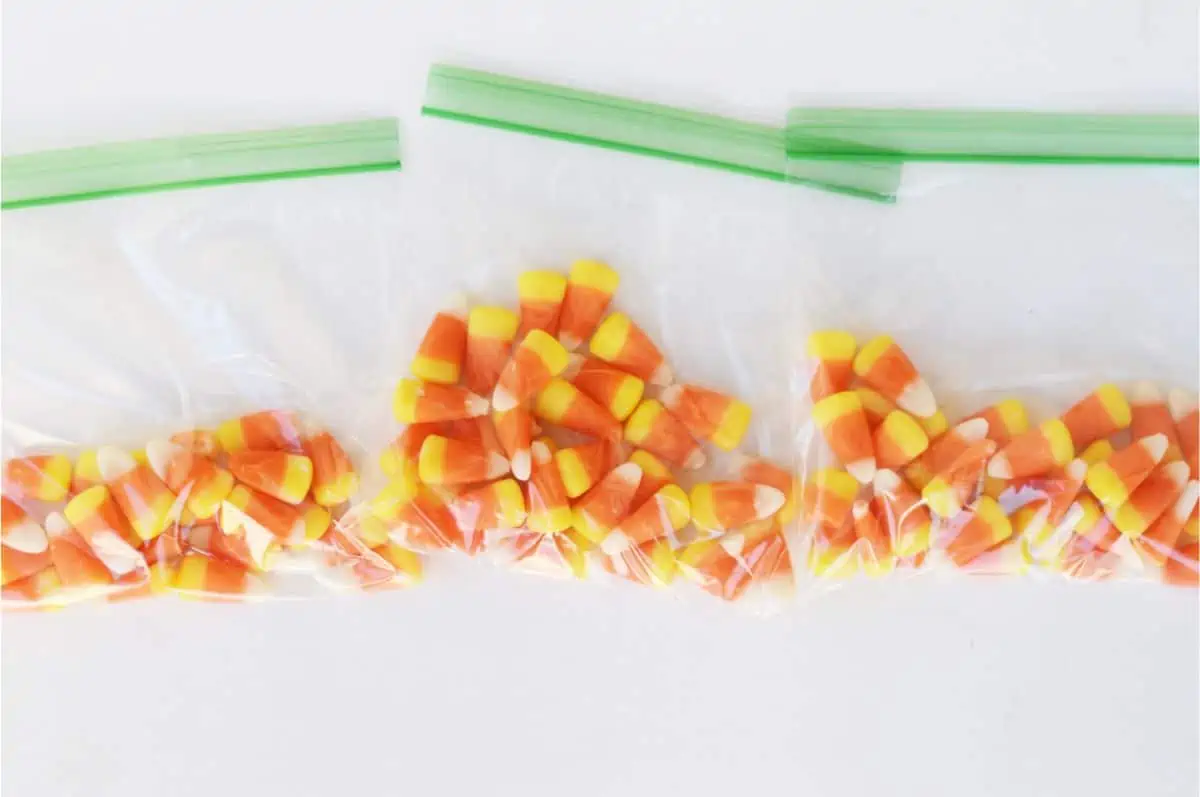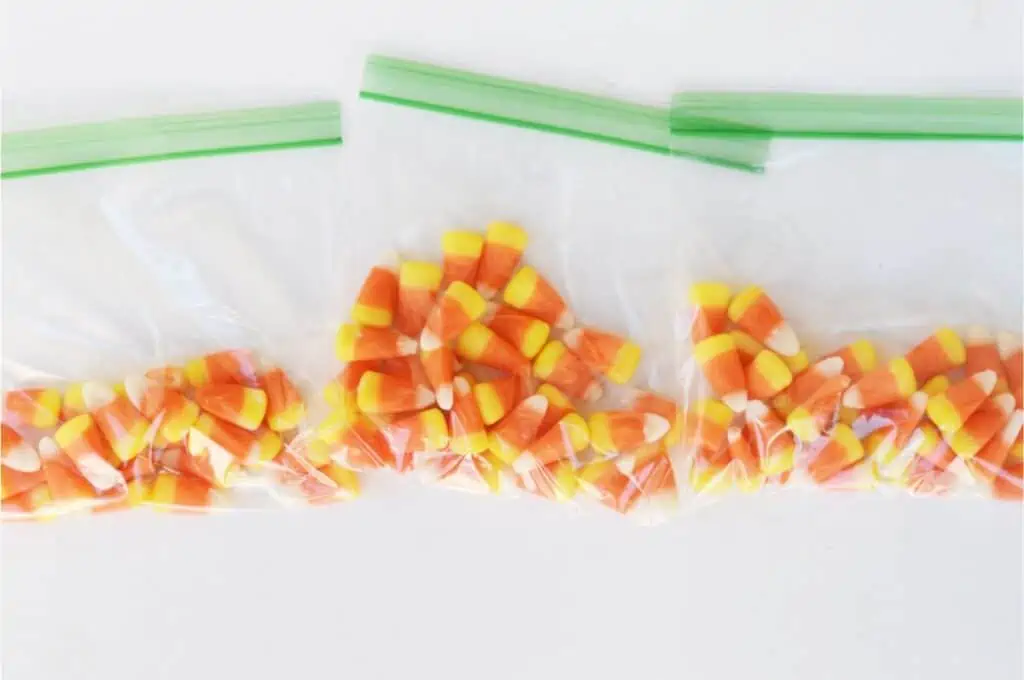 Step 2: Fill zippered sandwich bags with candy corn and zipper closed to seal them.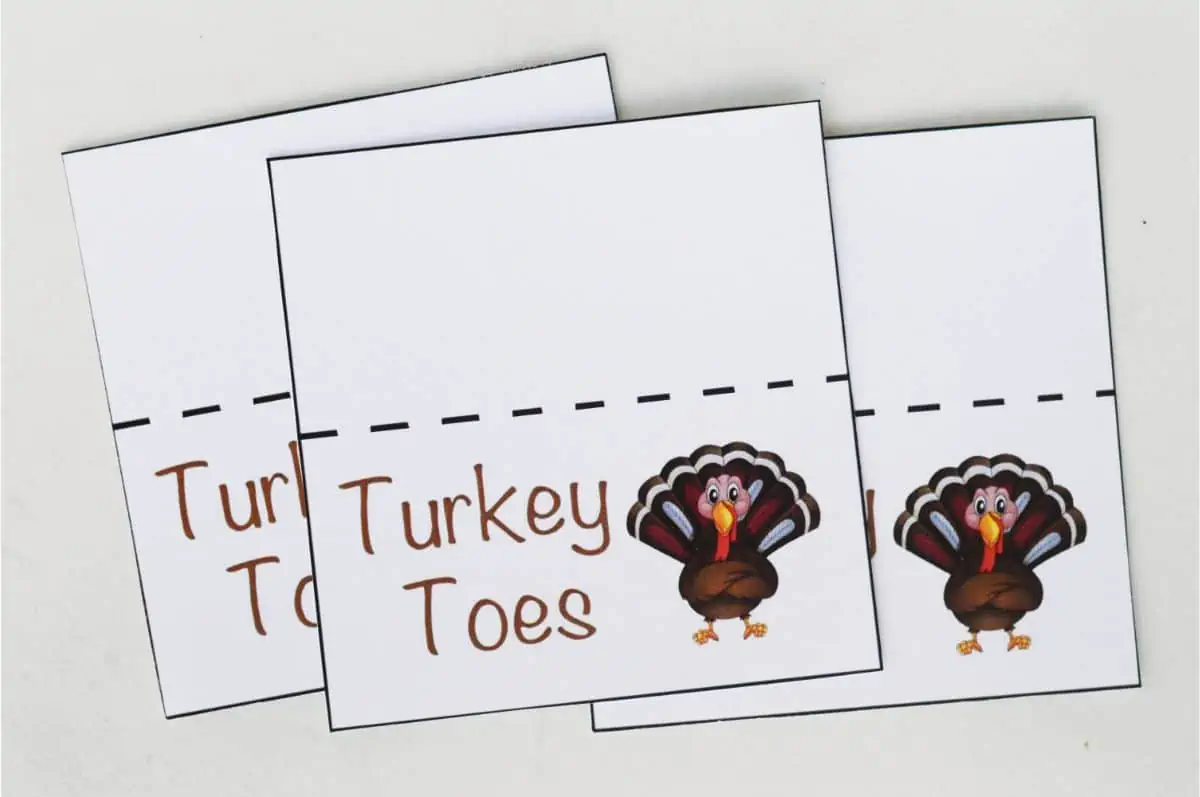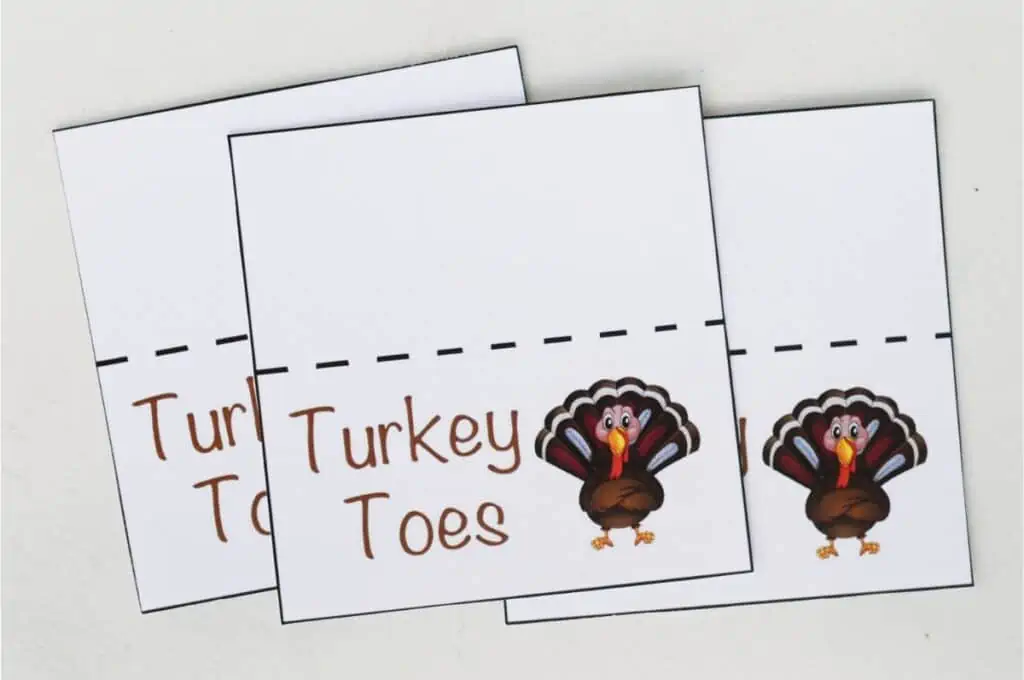 Step 3: Print and cut out as many Turkey Toes bag toppers as you need.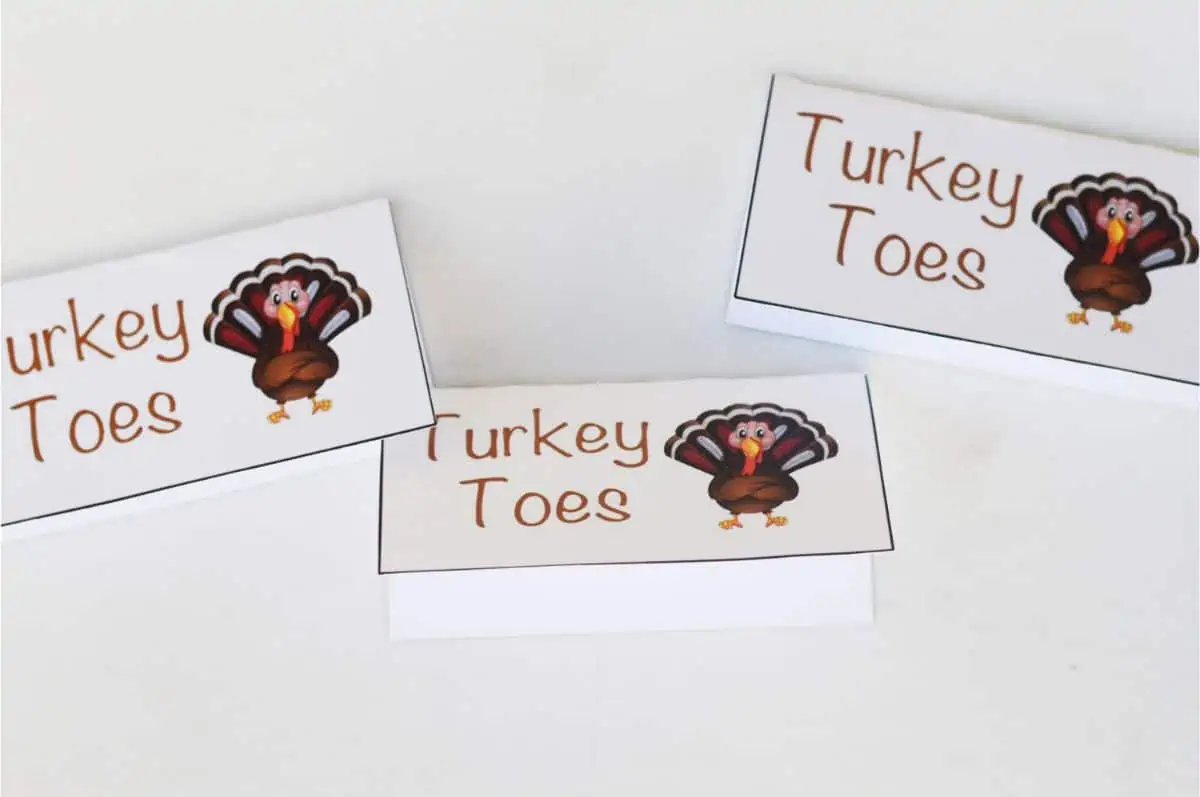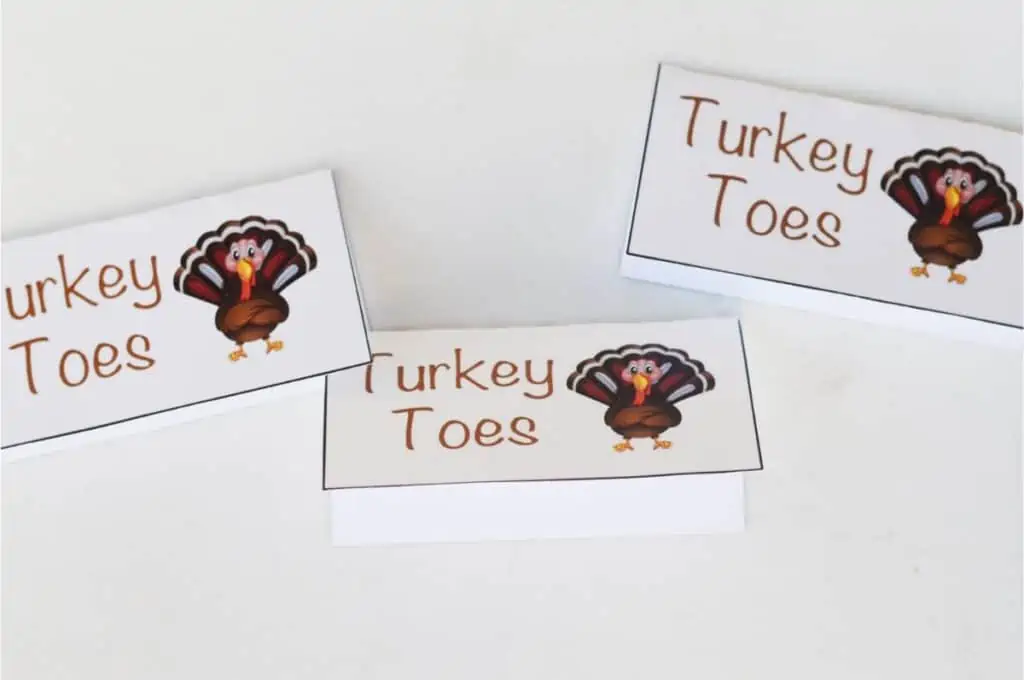 Step 4: Fold the Turkey Toe bag toppers in half and use a stapler or tape to secure them in place at the top of each bag of candy corn.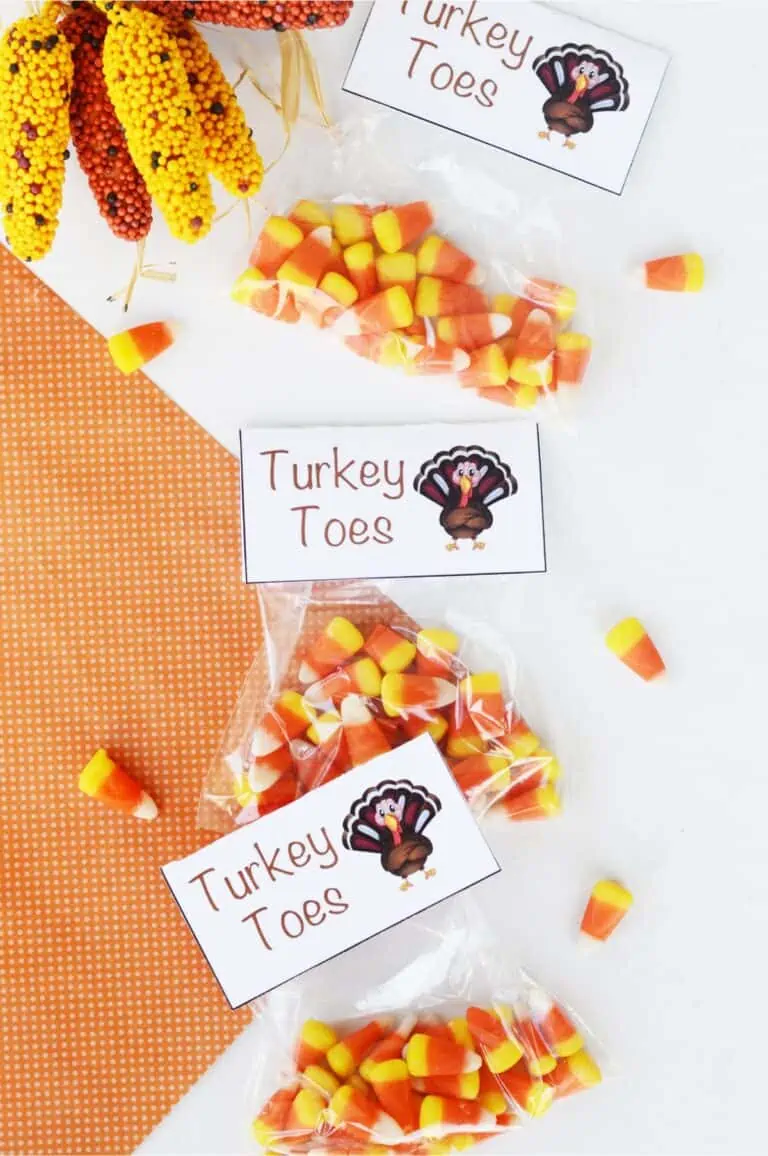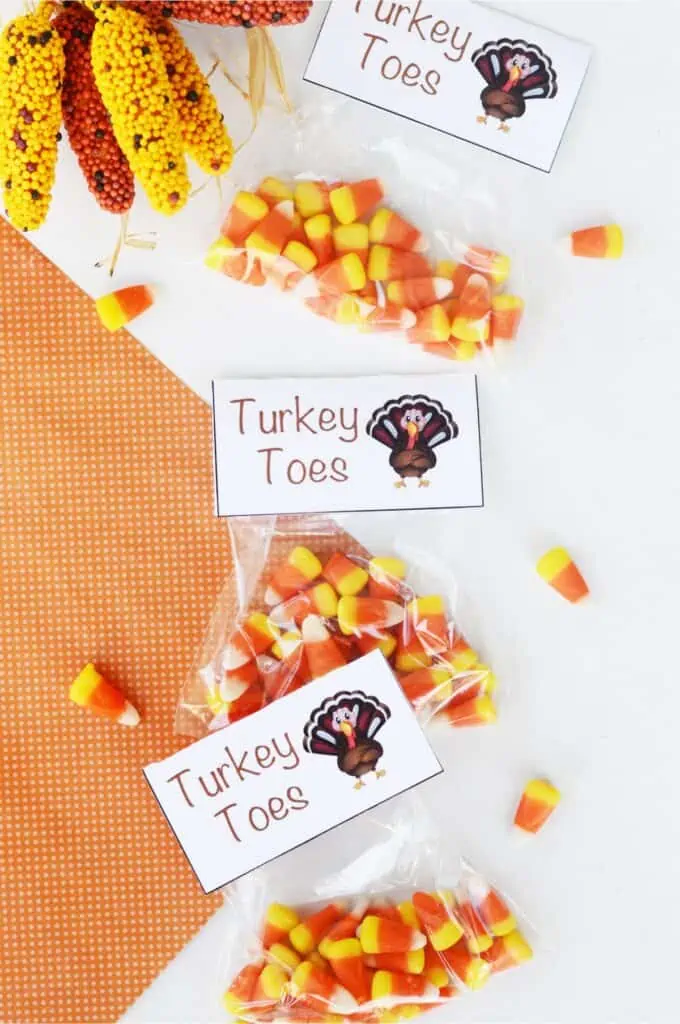 I think these would be the prefect project for little ones to be in charge of for Thanksgiving this year.
This will keep them busy and give them the opportunity to participate in the dinner preparation by preparing the Homemade Thanksgiving Table Decorations while you are cooking Dinner.
More Thanksgiving Activities