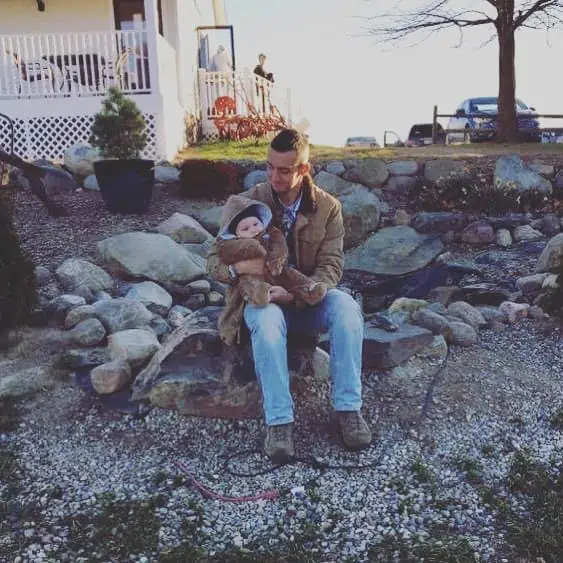 This has been a whirlwind couple weeks here in my neck of the woods. For those of you who don't already know, my son left for the Air Force over a year ago and graduated from his Tech school this month.
A whole lot can happen in a year. He has grown into the man I always knew he was, and our family grew larger while he was away. He did not learn that he was going to be an uncle until after he had already left for Basic Training.
We knew he would not be able to be here for a while and my daughter was sad about that. It was tough on them both because they are very close friends.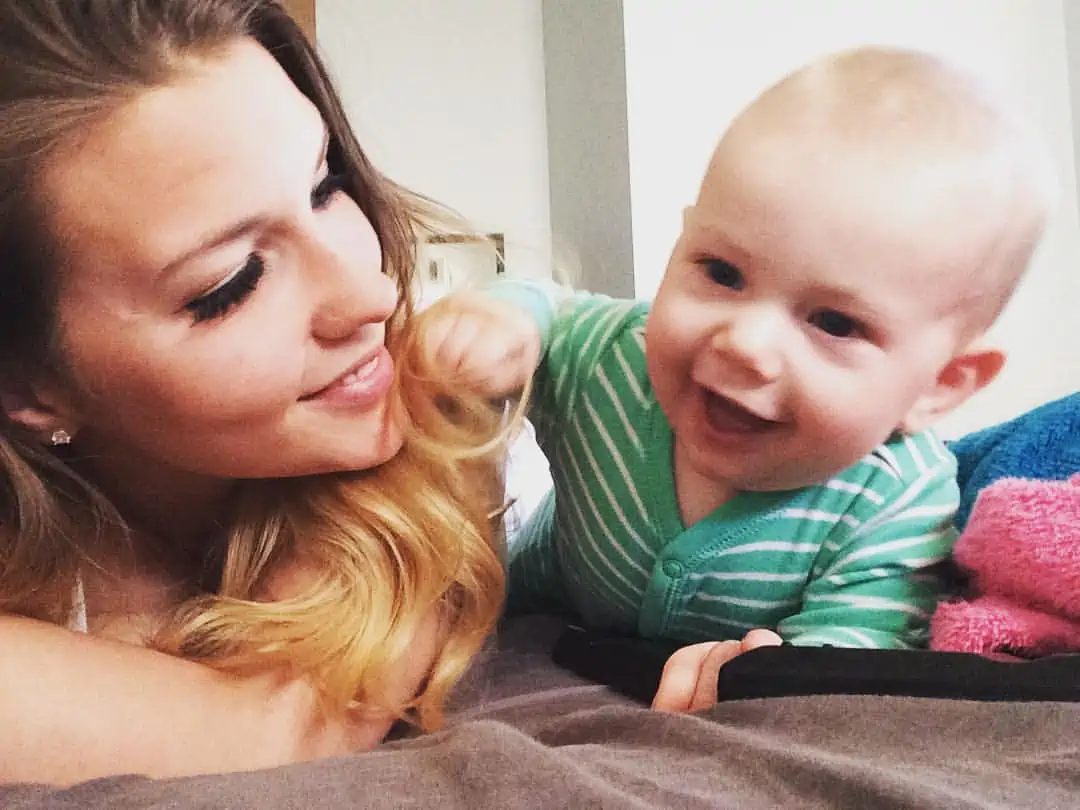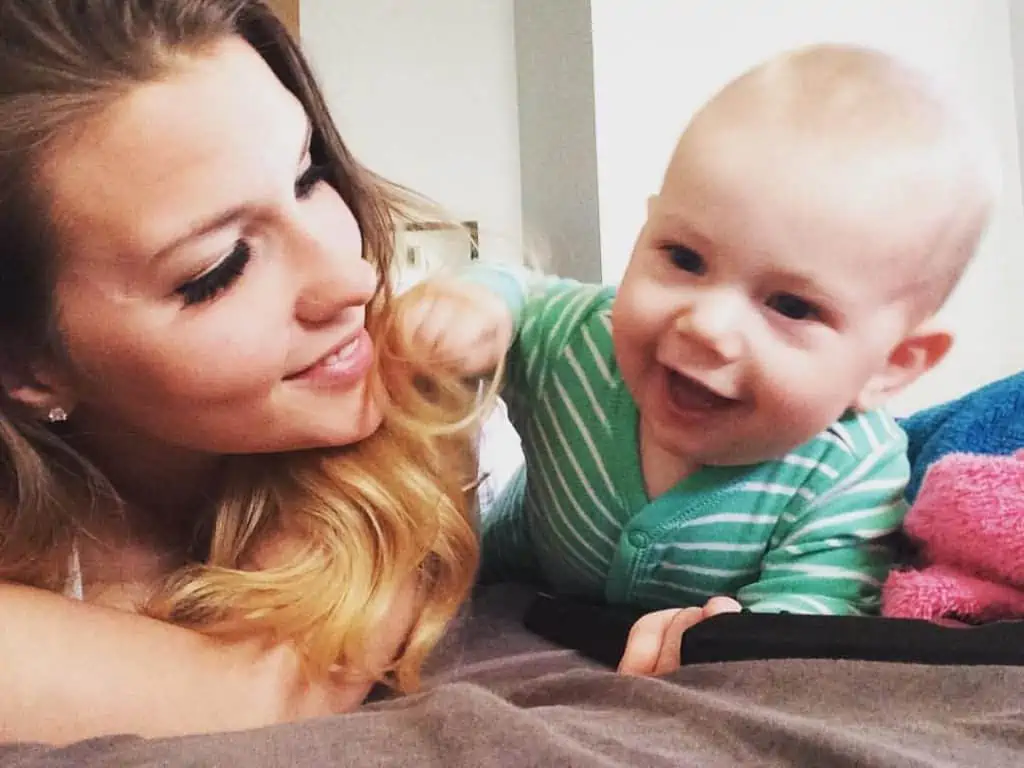 Unfortunately, that meant he was not here when his nephew Liam was born six months ago.
We have all been so excited for him to come home this month, and couldn't wait for him to finally meet Liam. Of course, we took the opportunity to have a party and invite everyone over to spend time with both Richie and Liam.
It was a lot of fun and the two of them hit it off instantly, and I know they will be great friends!
In fact, I think everyone had a great time! I encouraged everyone to write something on the dry erase signs that they love and it was fun to see everyone answer the question #WhatULuv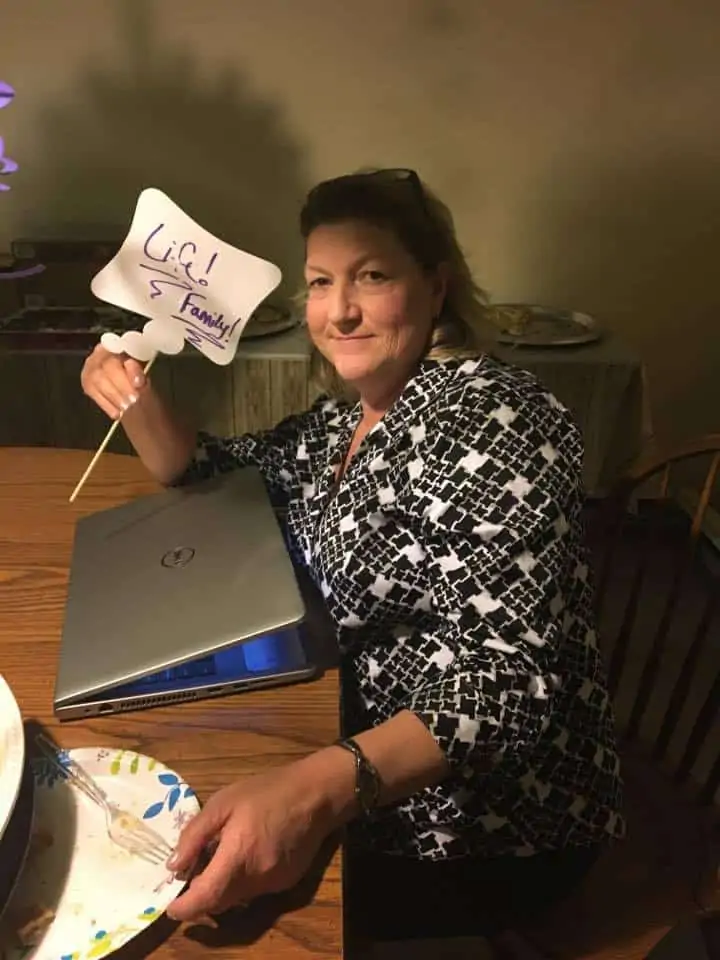 It's been so neat to watch my daughter as she took on her new role as a mom. She is already realizing that some of the things she thought were necessary to be a good parent turned out to really be unnecessary after all.
I warned her that most of the things she thought she would need to spend money on would end up just taking up space.
One thing that I made sure to let her know about was Luvs diapers. When my son was little I tried them for the first time and never went with any other brand again. It turns out that you don't need to spend a small fortune to have quality diapers for your little one.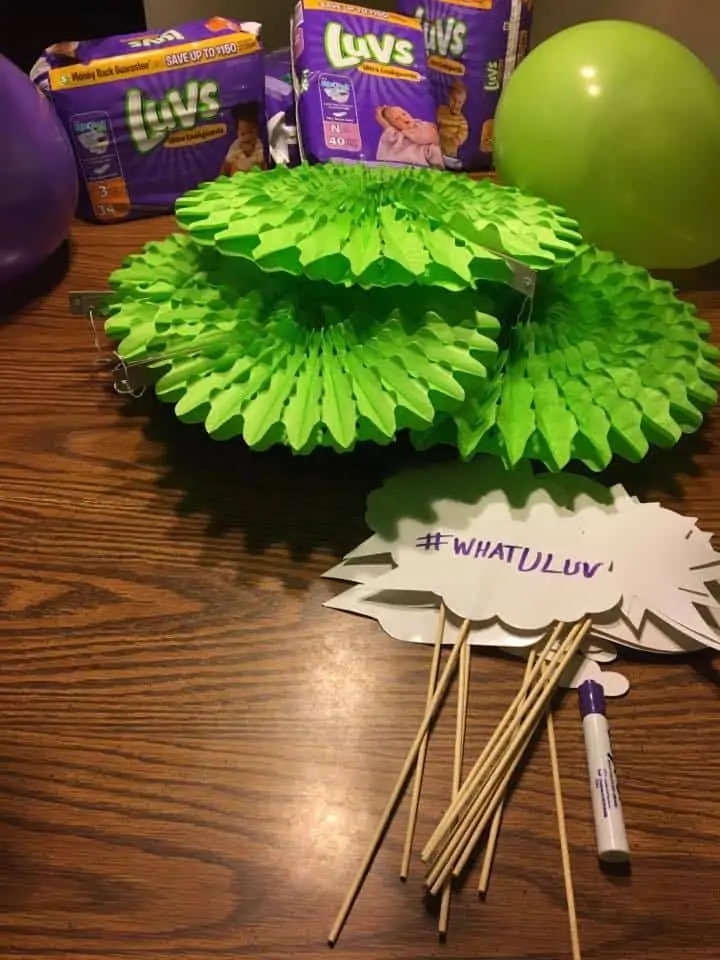 Luvs Ultra Leakguards with NightLock Plus™
Softer and more absorbent than ever before, with large stretch tabs for easy fastening, ultra-leakage protection and a money-back guarantee, new Luvs Ultra Leakguards with NightLock Plus™ provide the high-quality features babies and parents need for less cost than the premium brands.
Luvs knows that between laundry, play dates, snack time, and nap time, you don't have time for leaks. Luvs makes life easier for busy Moms by helping to keep leaks in the diaper where they belong, so the baby stays dry and comfortable, even overnight.
With the large refastenable stretch tabs, fastening Luvs diapers is super easy for Mom, plus she can rest assured knowing that she's giving baby a secure, snug fit again and again.

A contoured shape hugs baby for a great fit and a super soft cottony material – softer than ever before – feels gentle on baby's skin.

The Luvs Money Back Guarantee: We feel so strongly about our diapers that we've guaranteed them! If you aren't satisfied with the leakage protection of Luvs, we'll refund your money. See www.luvsdiapers.com for details.
Luvs diapers are available in sizes newborn through 6, feature fun designs in every pack, and can be found at mass, discount and grocery stores where baby care products are sold.
Luvs is the official diaper of experienced parents.
When parents choose Luvs over other diapers, they get outstanding superior overnight protection that locks away wetness 2X better*, and they turn diapers into dollars by saving up to $150 per year** – giving babies the protection they need at the low price parents are looking for.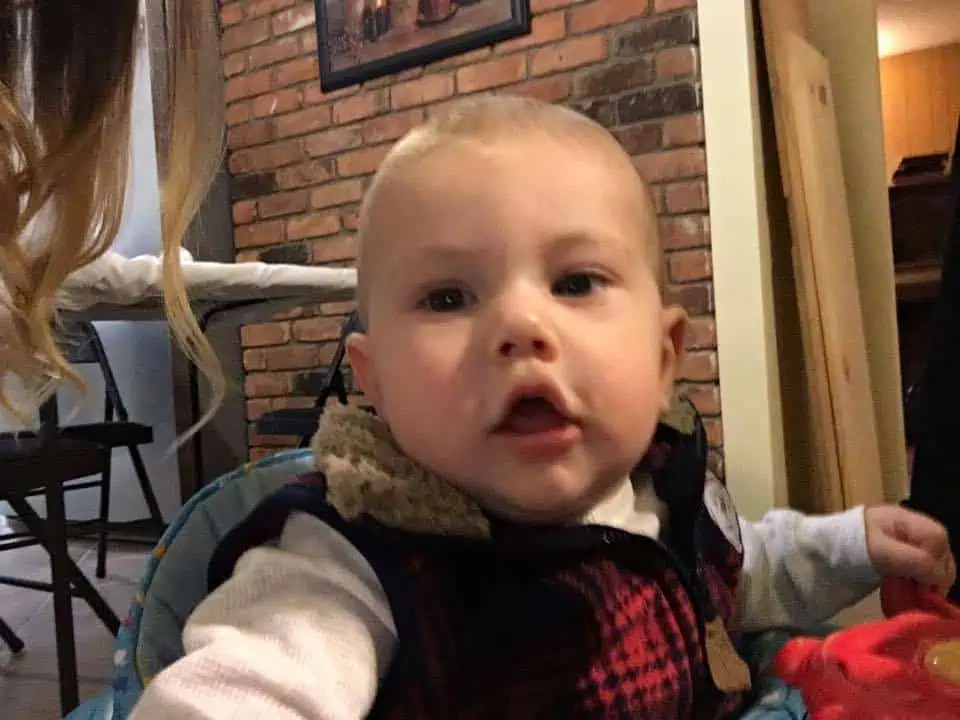 As a mom of grown kids forging their own paths in the world, I have to admit that I am loving this season of life and I cannot wait to see where both of my kid's paths will take them!
*Although I did receive compensation for this post, all opinions expressed are solely my own.