Throwing a holiday party or planning a family gathering? These Grape Jelly Meat Balls are a must!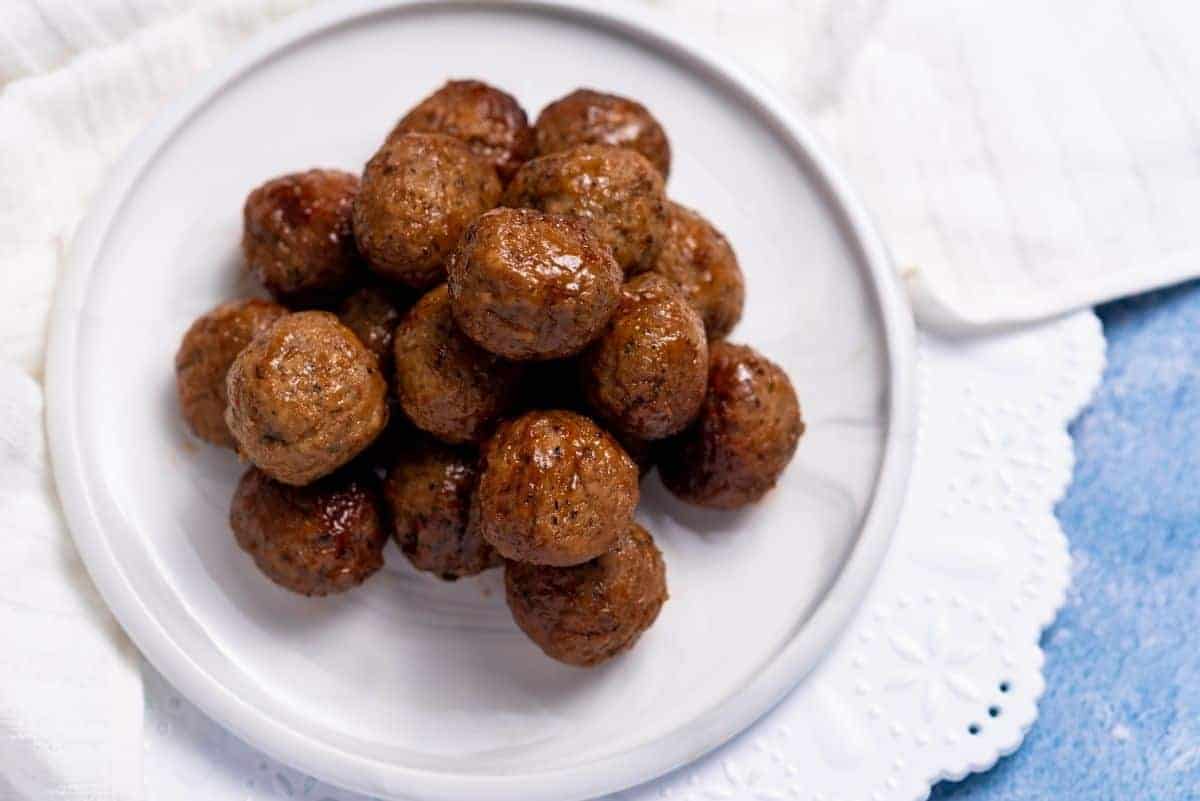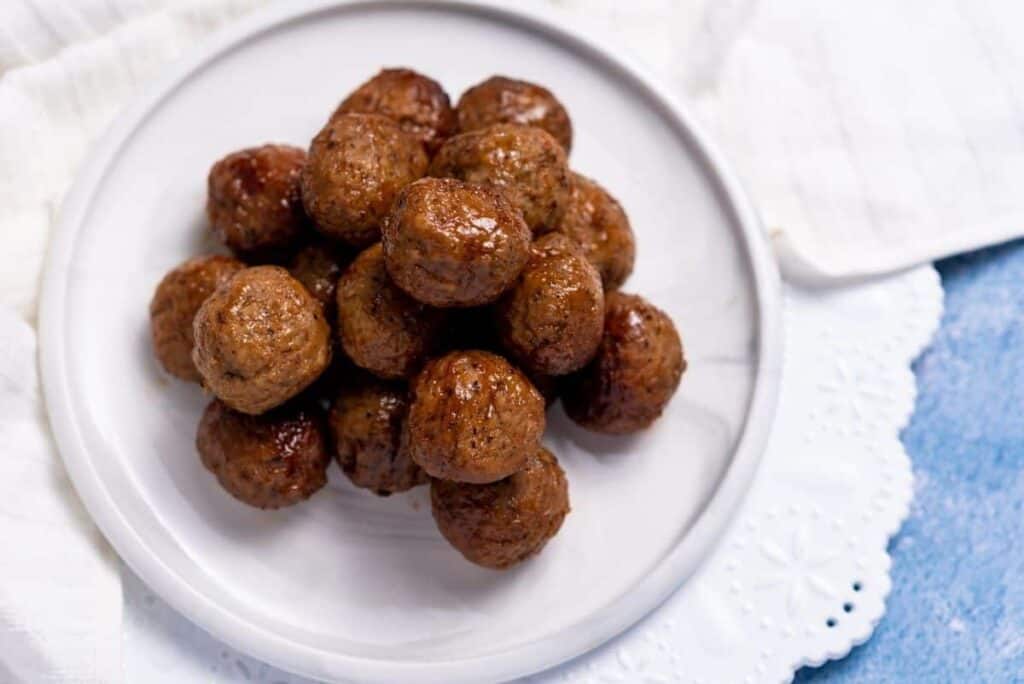 Cocktail Meatballs in Instant Pot
These meat balls made with grape jelly and BBQ Sauce are also know as cocktail meatballs because they are often served at parties as a delicious appetizer.
Just three simple ingredients will give you the most delicious meatball appetizer recipe, ever.
The best part about this recipe?
You're using frozen meatballs which means that the work on your end is even less!
Talk about a fast and simple way to make a flavorful dish!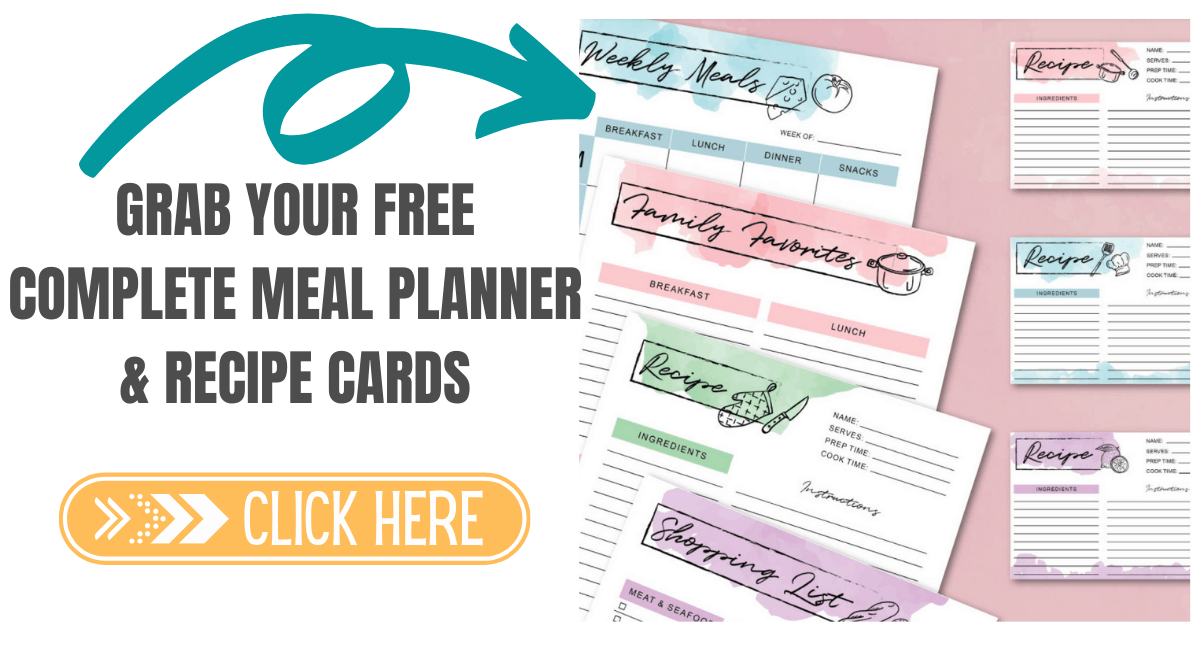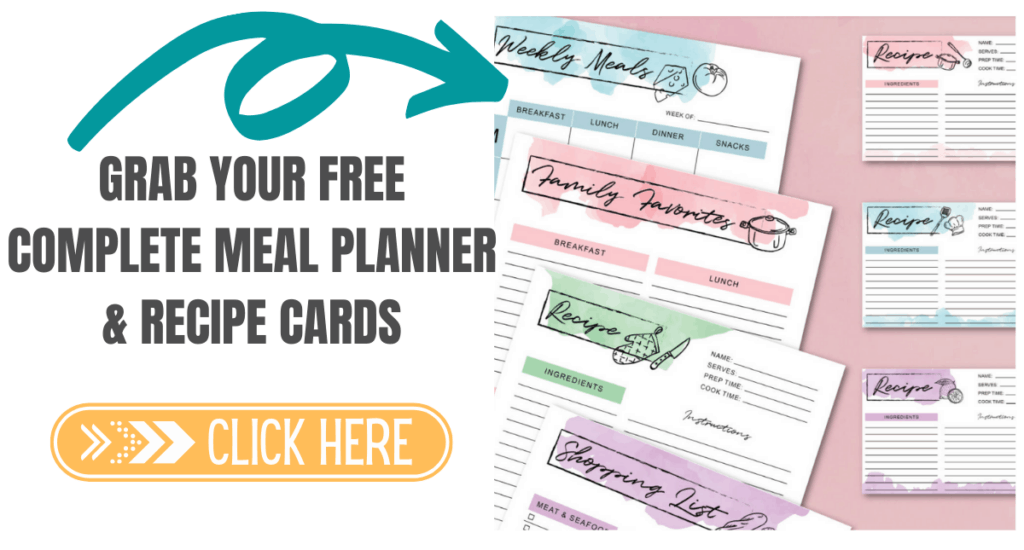 Instant Pot Party Meatballs
It's no surprise that meatballs are a fan favorite.
The great part about going them in the Instant Pot is that it takes over and literally does everything for you.
Once you add in the ingredients, you're done!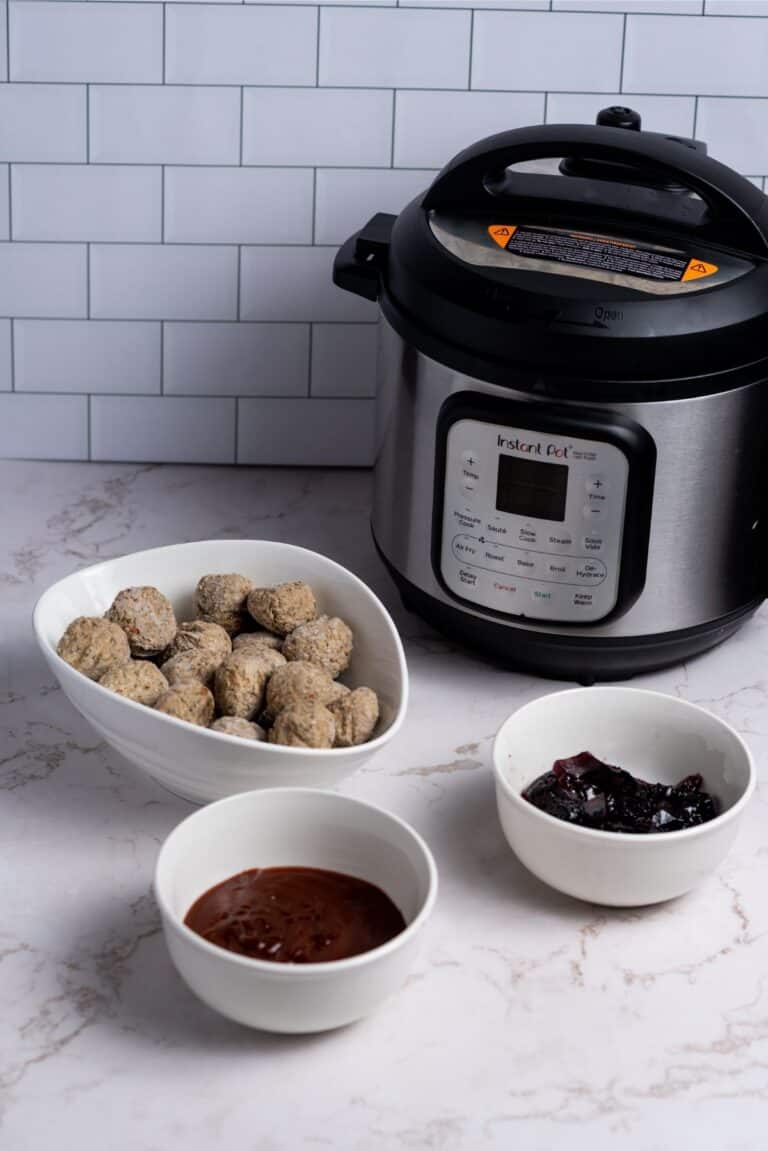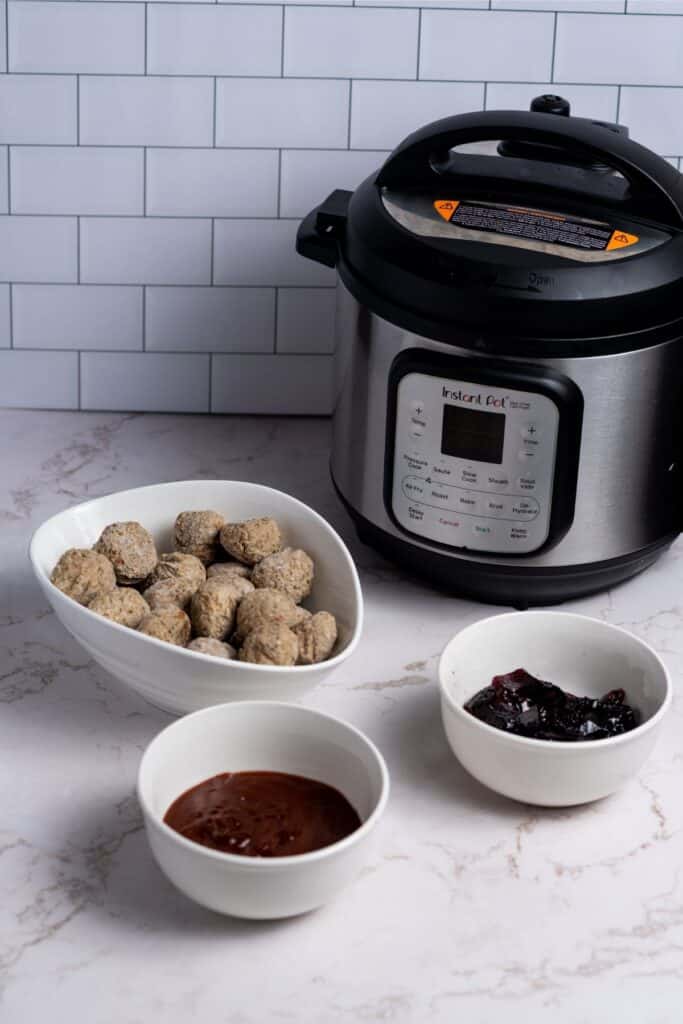 Ingredients Needed for Instant Pot Party Meatballs
Frozen meatballs
Grape jelly
BBQ sauce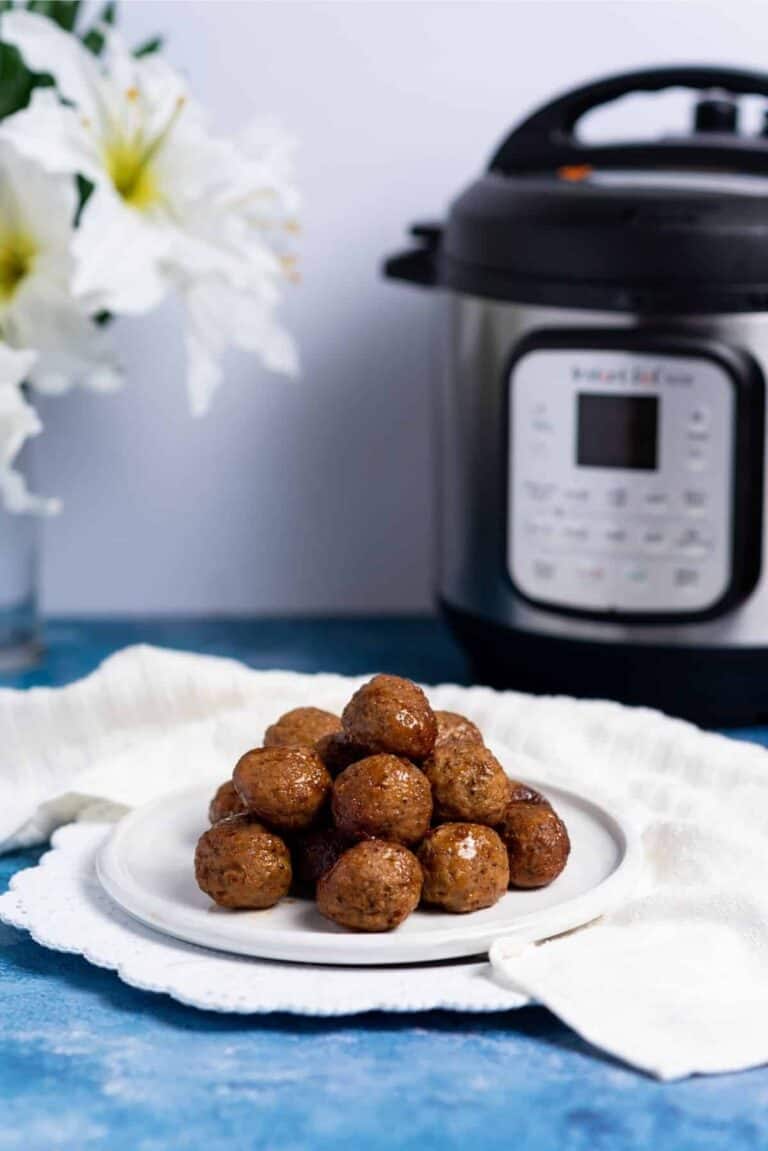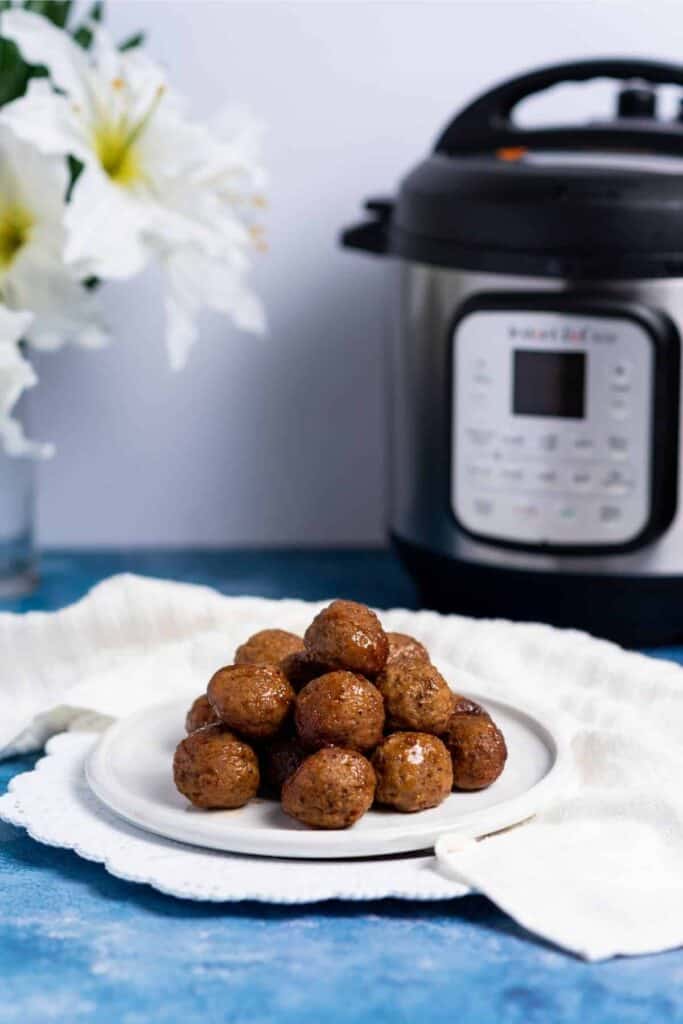 Tips for Making Meatballs in the Instant Pot
Plan ahead. Even though you're just heating the meatballs, this will still take several hours.
Use jelly that you know everyone will like. This isn't a time to experiment and try new flavors.
Keep in mind that you can easily make spicy meatballs by adding in a spicier BBQ sauce.
How To Make Grape Jelly Meatballs
STEP 1 – 2: Start by defrosting the meatballs. Once they're defrosted you can then add them to the Instant Pot.
STEP 3 – 4: Put the grape jelly and BBQ sauce into the Instant Pot with the meatballs and stir.
STEP 5: Press the slow cooker function and cook ok high for 2.5 hours or you can also cook on low for 5 hours.
STEP 6: Once they reach an internal temperature of 160 degrees, they're safe and ready to eat!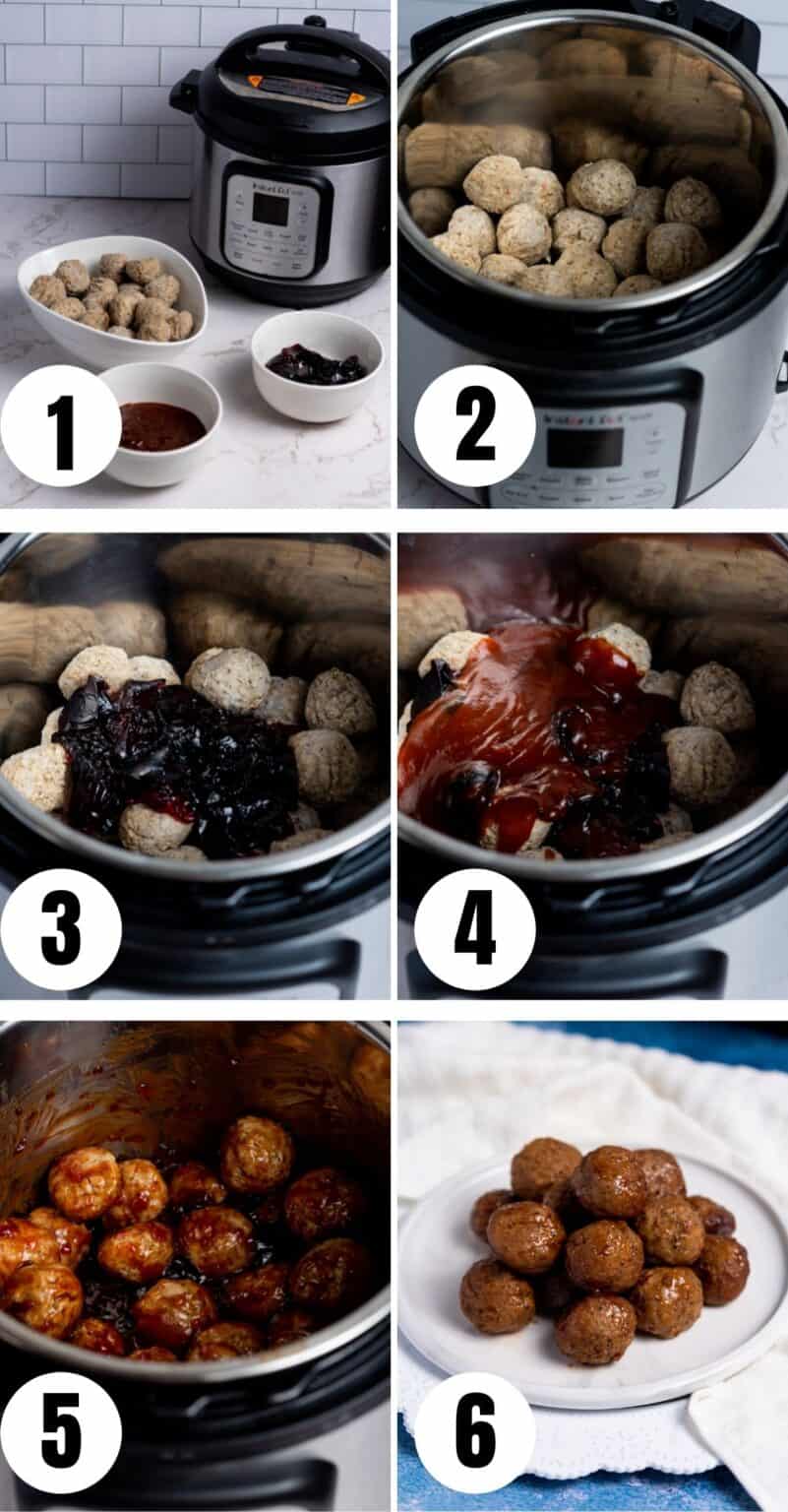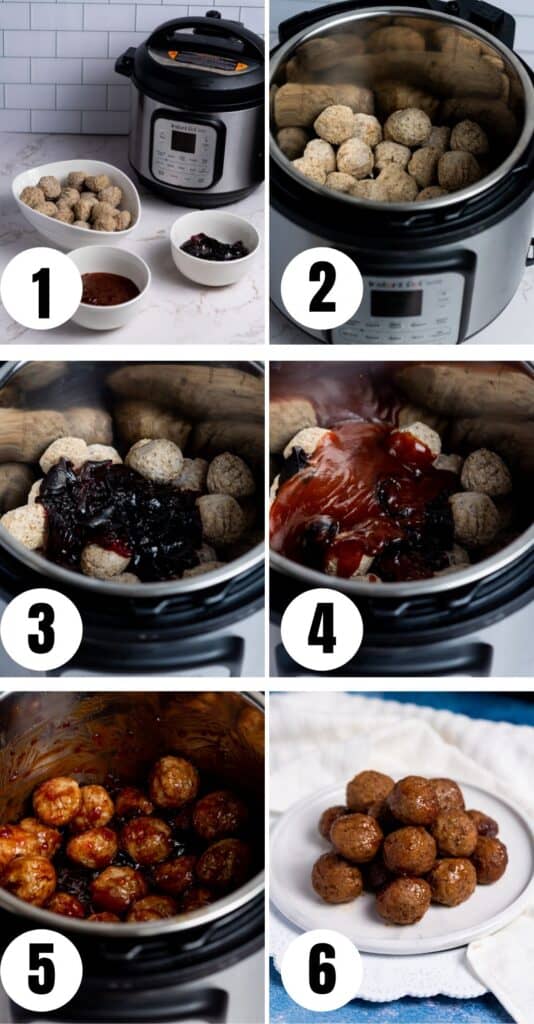 Can you use other types of jelly besides grape for your meatballs?
You sure can. This is what can really change up the flavor and taste.

If you're looking for a simple way to change up the taste each time you make this meatball recipe, all you have to do is change the type of jelly that you use.
What should the internal temperature of meatballs be to be considered safe to eat?
This is where having a meat thermometer is key! For the meatballs to be safe to eat, they need to have an internal temperature of at least 160 degrees.
How do you serve party meatballs?
These meatballs are meant to be served and eaten just as they are. You can put them in a nice bowl and put some toothpicks next to them and let people use the toothpicks to pick up the meatballs.

If you want to put the toothpicks in them yourself, do so and have them sitting out on a platter. Just remember that these meatballs should be eaten hot so keeping them warm in the Instant Pot might be a simple way to do just that.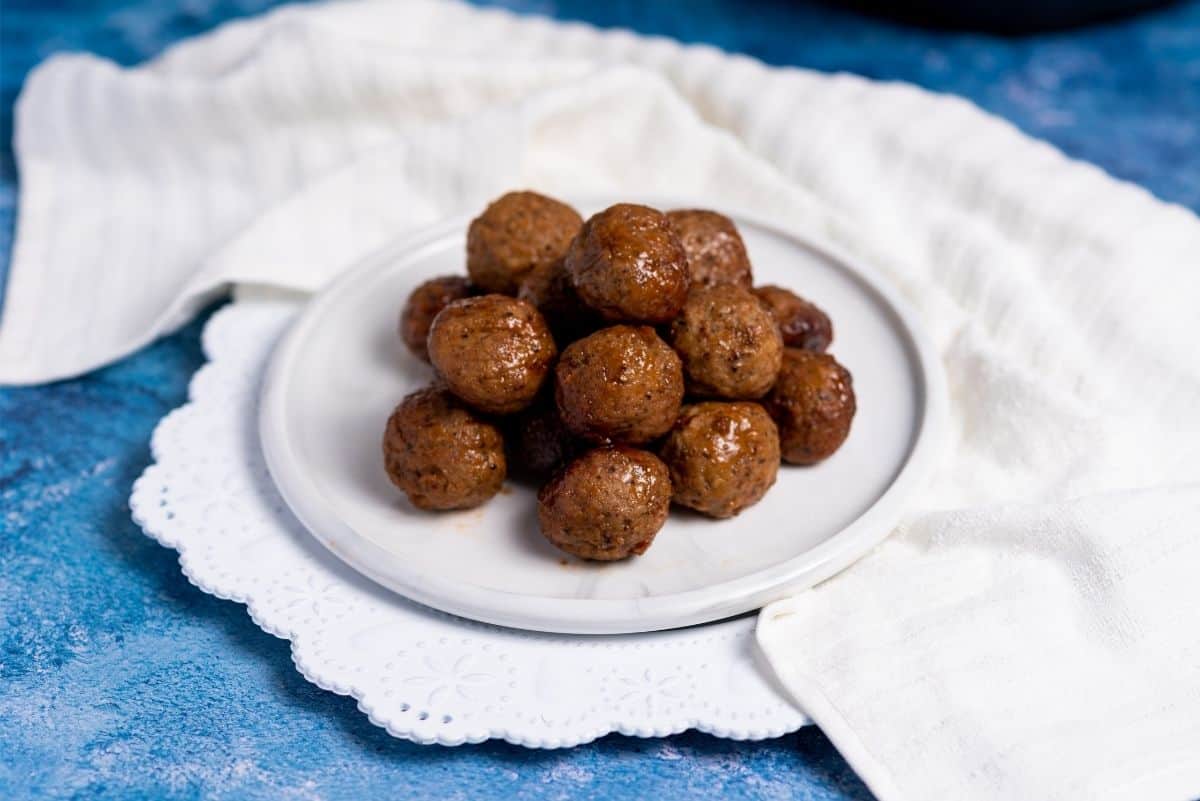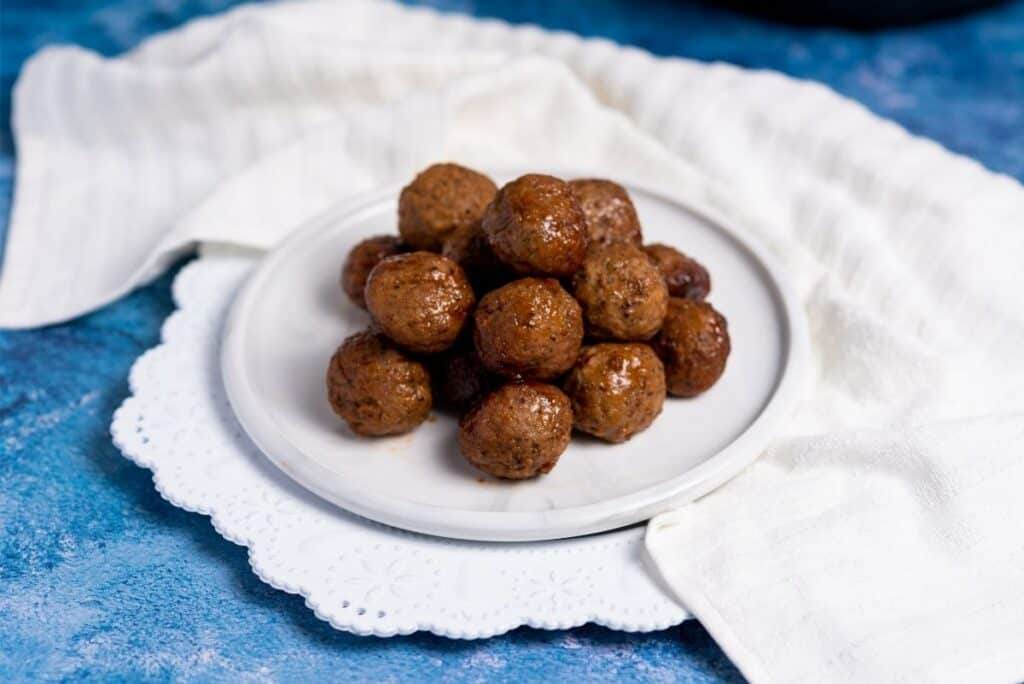 Storing Leftover Meatballs
Fridge
If you have any cooked meatballs leftover, just store them in an airtight container with a lid. I recommend eating within 2-3 days.
Freezer
Since you're unthawing and using frozen meatballs, I actually don't recommend freezing them again. Just store them in the fridge and make a plan to eat them within the next few days.
More Recipes to Love
If you love this easy appetizer recipe, you'll love these ones too:
BBQ Bacon Wrapped Chicken Bites – These BBQ Bacon Wrapped Chicken Bites are the perfect chicken appetizer for the holiday season.
Bacon Cheeseball Bites – These Bacon Cheeseball Bites are about to become your new favorite appetizer! (or main meal if you're like me!) So cheesy, simple and delicious!
Cheesy Stuffed Peppers – These Bacon Ranch Cheesy Stuffed Peppers are a quick and easy appetizer that you can make in about ten minutes.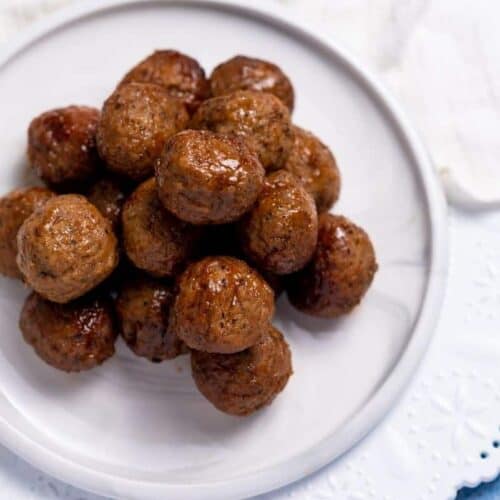 Instant Pot Party Meatballs
Easy cocktail meatballs recipe using the Instant Pot pressure cooker.
TEXT RECIPE & INGREDIENTS
Ingredients
1.5

lbs.

frozen meatballs

thawed (I used beef & pork meatballs)

1

cup

grape jelly

1

cup

barbecue sauce
Instructions
Defrost your meatballs and add them to the instant pot.

Add your grape jelly and your barbecue sauce.

Stir everything until mixed well.

Start the slow cooker option on high for 2.5 hours or on low for 5 hours. Make sure they have reached an internal temperature of 160 degrees Fahrenheit.

Serve while hot, enjoy!
Nutrition
Calories:
3227
kcal
Carbohydrates:
351
g
Protein:
118
g
Fat:
146
g
Saturated Fat:
54
g
Polyunsaturated Fat:
13
g
Monounsaturated Fat:
65
g
Cholesterol:
490
mg
Sodium:
3427
mg
Potassium:
2878
mg
Fiber:
6
g
Sugar:
260
g
Vitamin A:
688
IU
Vitamin C:
36
mg
Calcium:
258
mg
Iron:
9
mg
Nutritional information is automatically calculated with ingredients and serving size and may not be accurate. Please always double check with your own nutritional apps as well.
Did you make this recipe?
Please leave me a comment below, I would love to hear how you liked it (or not lol) Share a photo with me @KRISTIESAWICKI or tag #SAVINGDOLLARS!