If you need the perfect ideas for hostess gifts this year, you've come to the right place because I've got all of the Best Hostess Gift Ideas below!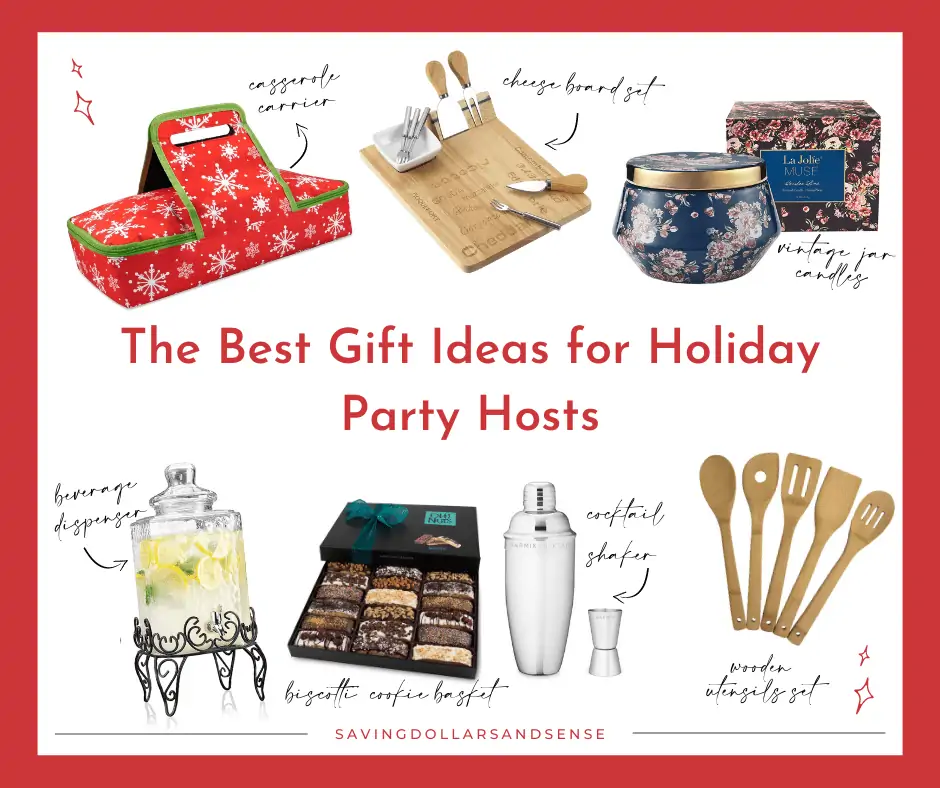 Hostess Gift Ideas
With all of the holiday parties during this time of year, it helps to have a few ideas on what kind of gifts to bring the party hosts that they will love to receive!
Below you'll find several great gift ideas that you can take to give to the host of any of the parties you attend this holiday season.

Cordless electric bottle opener removes the cork in seconds

Opens up to 30 bottles on a single charge; simple push-button operation

Foil cutter for easily removing seals; comfortable soft-grip handle

Sleek, sophisticated design; recharging base included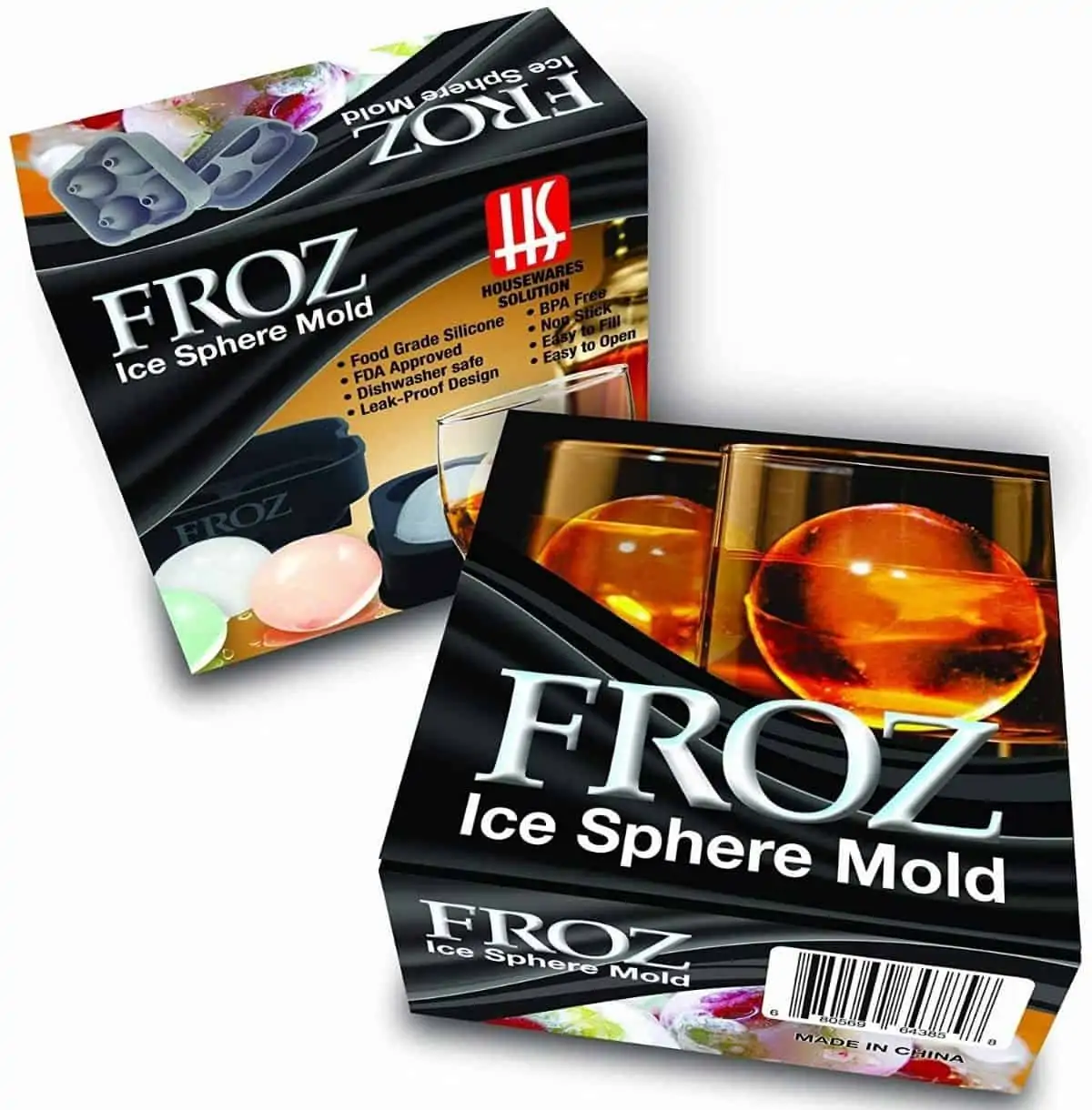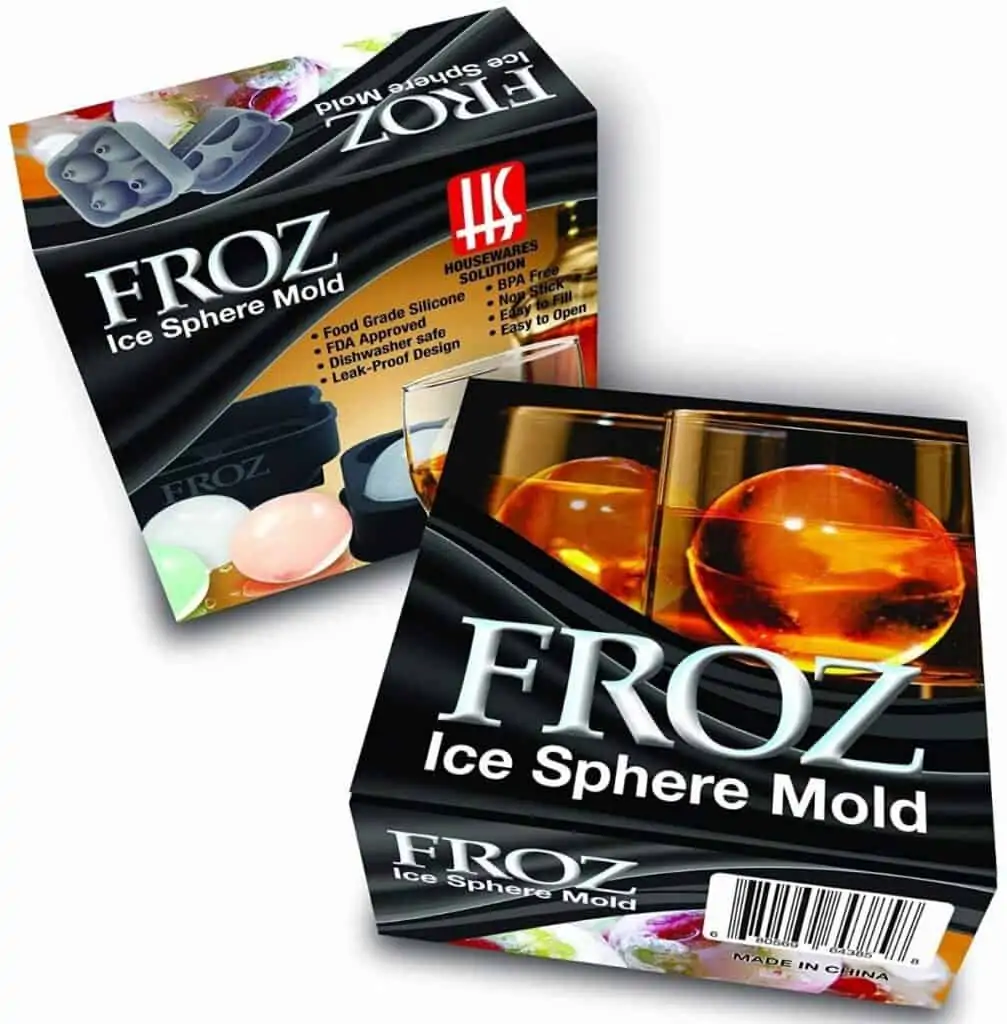 Create the best ice spheres that are slower melting than traditional ice cubes; It's proven that round ice lasts longer.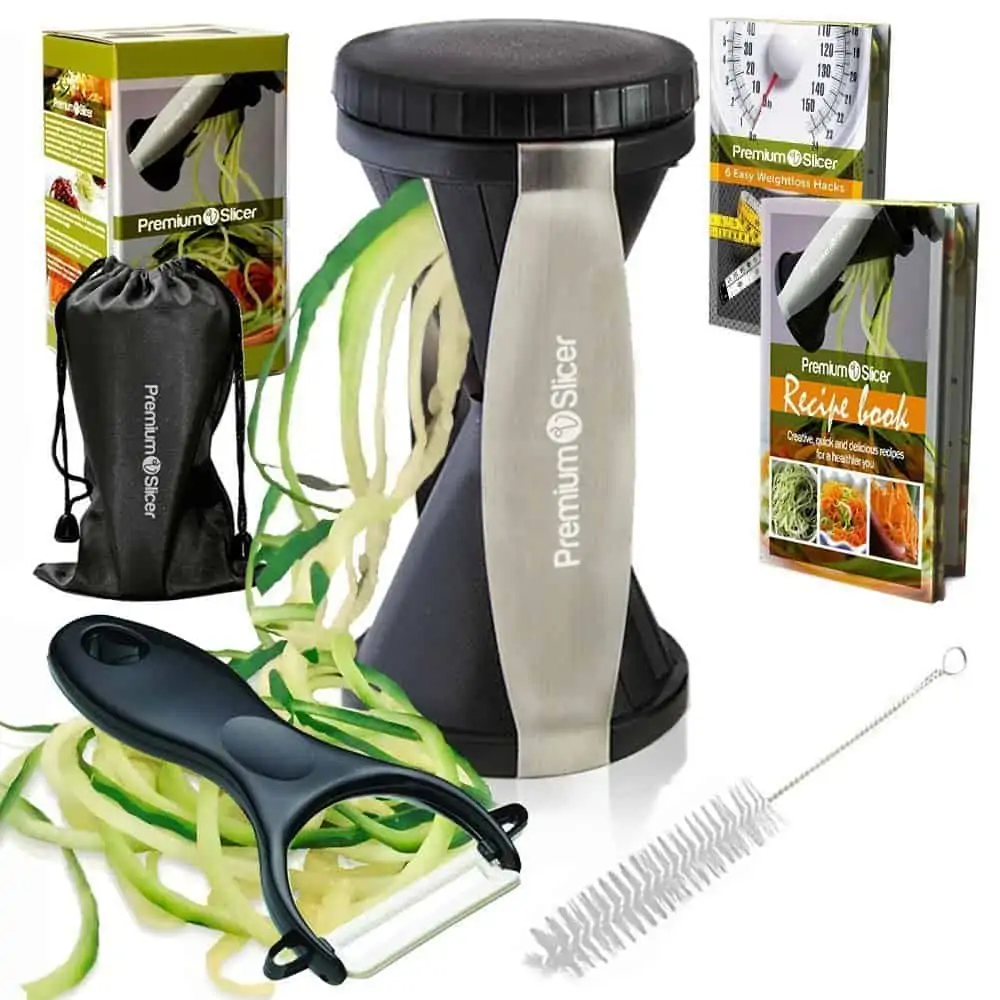 Your Complete Spiralizer Bundle comes with a premium storage bag, cleaning brush and a physical recipe book, which is chock-full of creative yet easy recipes that will brighten any family dinner table.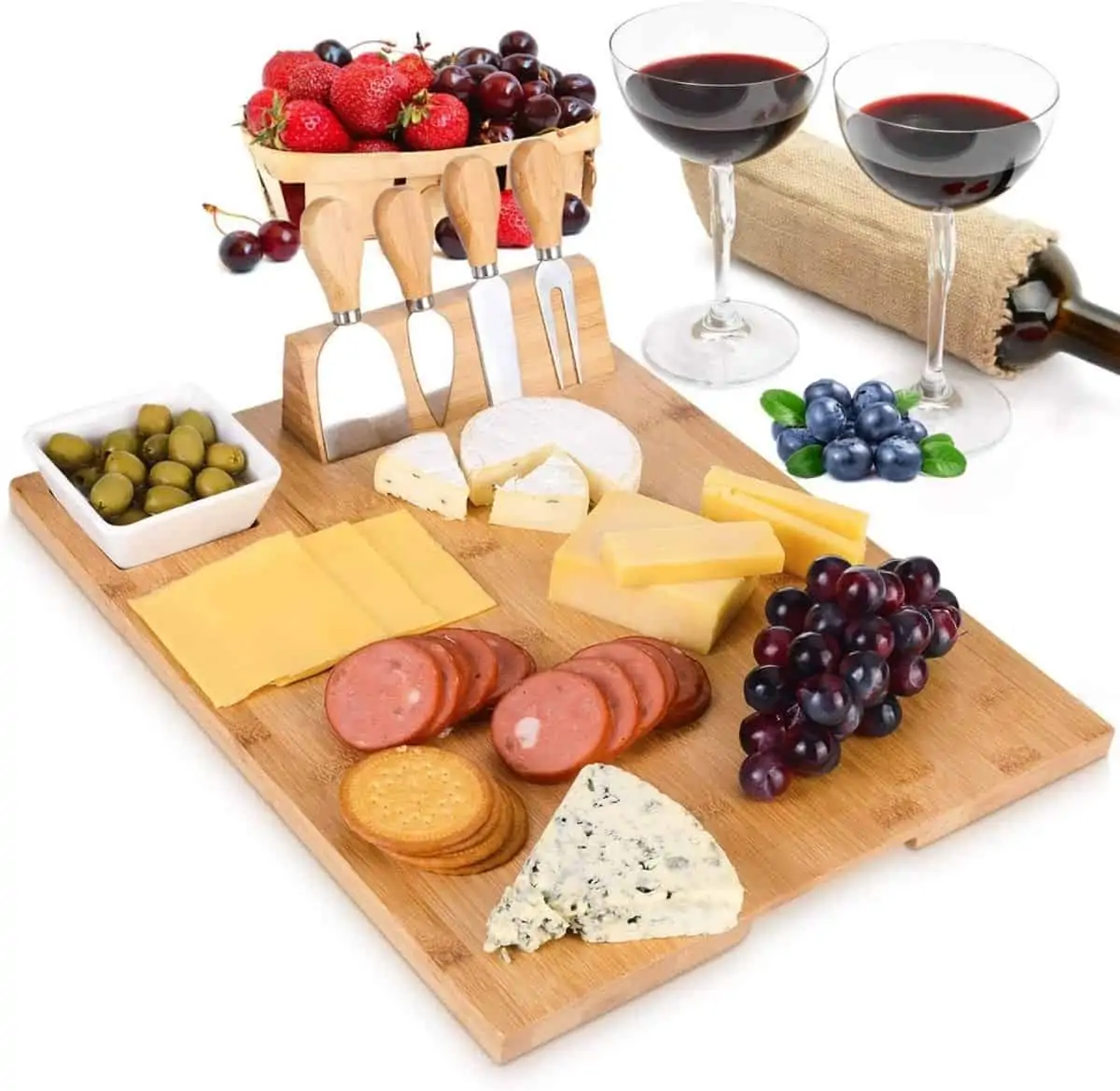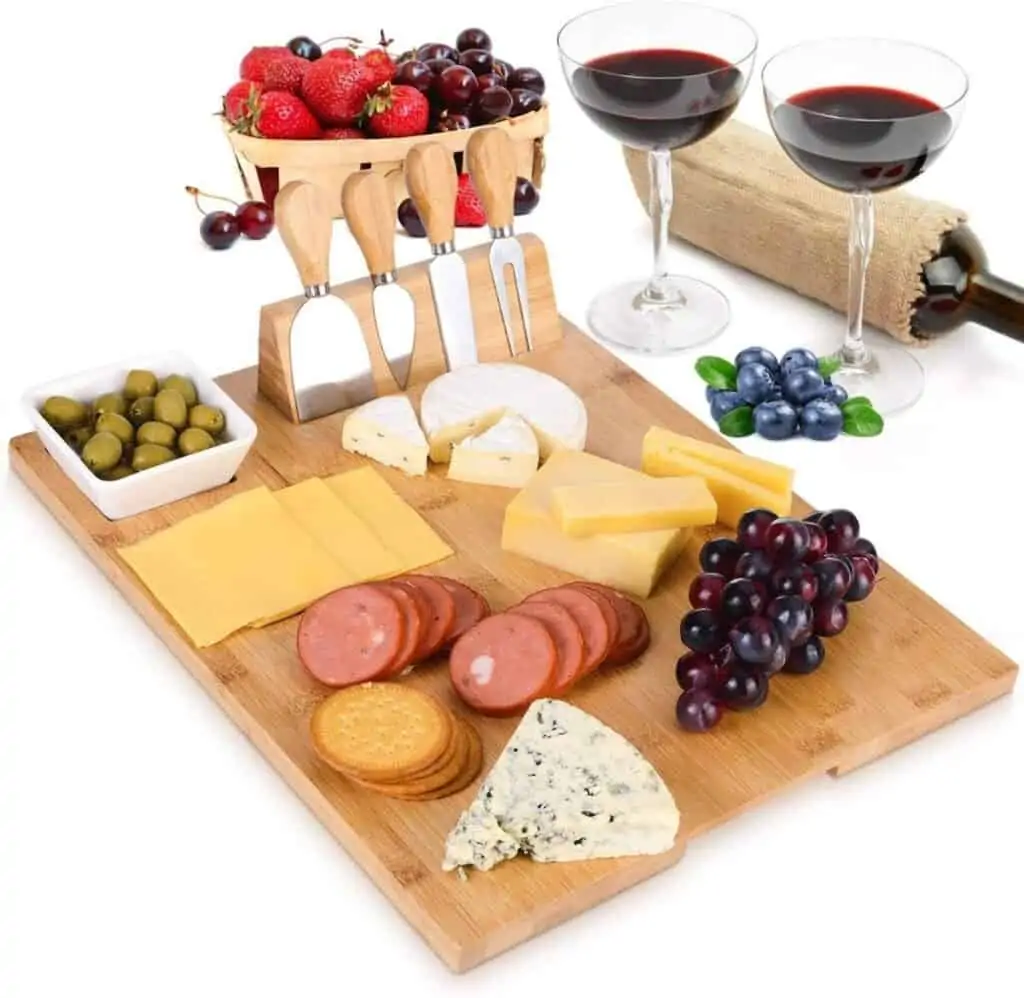 Woodcutting board is the perfect surface for slicing cheese, as it won't dull blades or cause soft varieties to stick; Stylish modern laser engraved design makes the board an attractive serving piece.


This hilarious gift is great for the wine snob in your life (even if it's yourself). It holds an entire 750mL bottle of wine—or just one serving.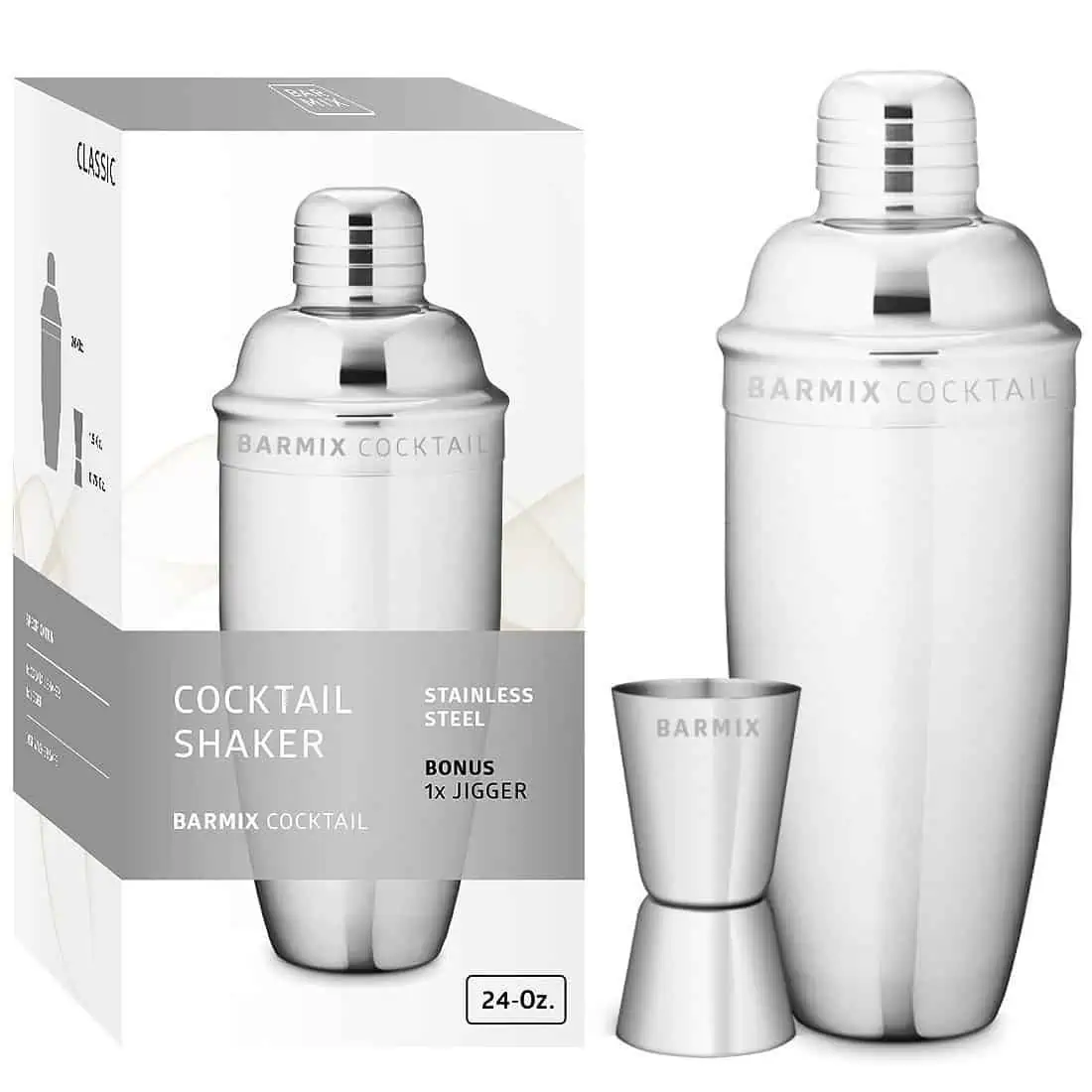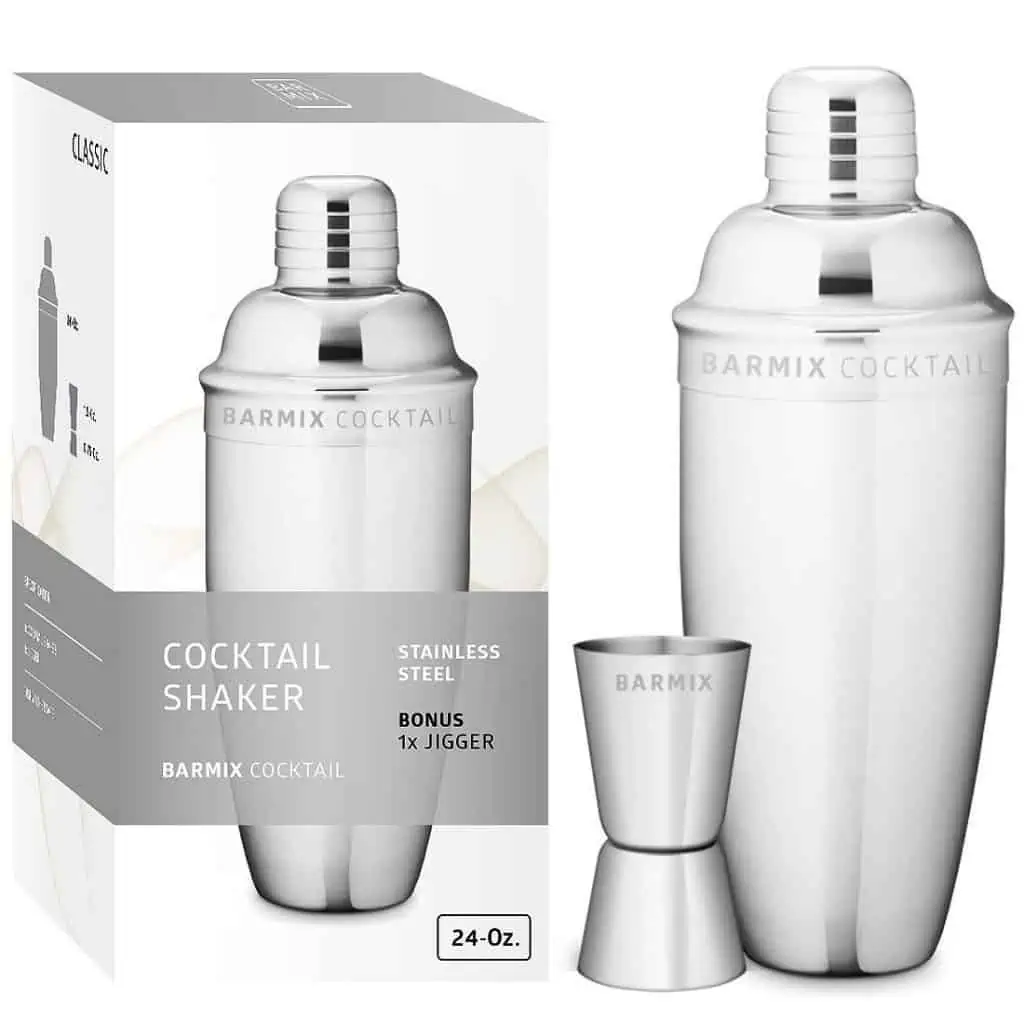 Unlike many of the Cocktails Shakers on the market that are made from cheap zinc alloy, your Barmix Cocktail Shaker is fashioned from 100% stainless steel.
It won't rust, won't weaken at the cap and won't break.
They've meticulously designed this cooking gadget to serve you for years and decades to come and will last a lifetime of parties.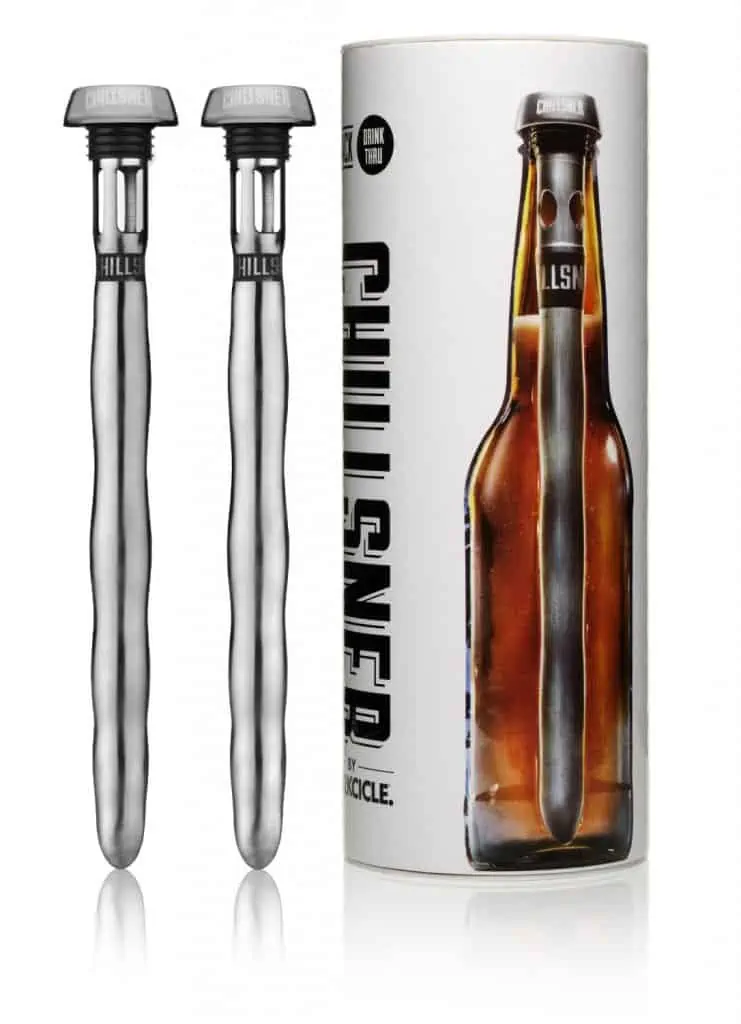 Gift box contains 2 one of a kind in-bottle beer chillers; keep your beer cold from the first sip to the last.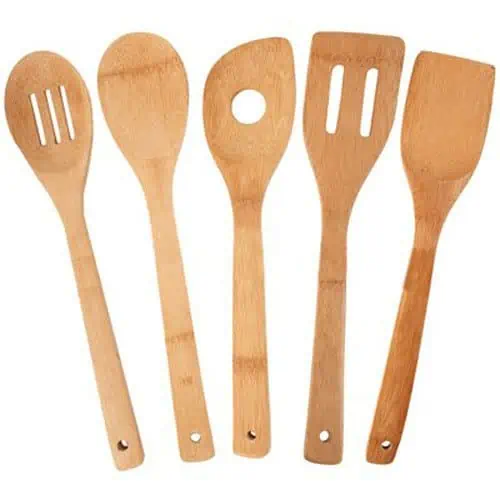 Set includes a turner, slotted spatula, spoon, slotted spoon, and a single hole mixing spoon.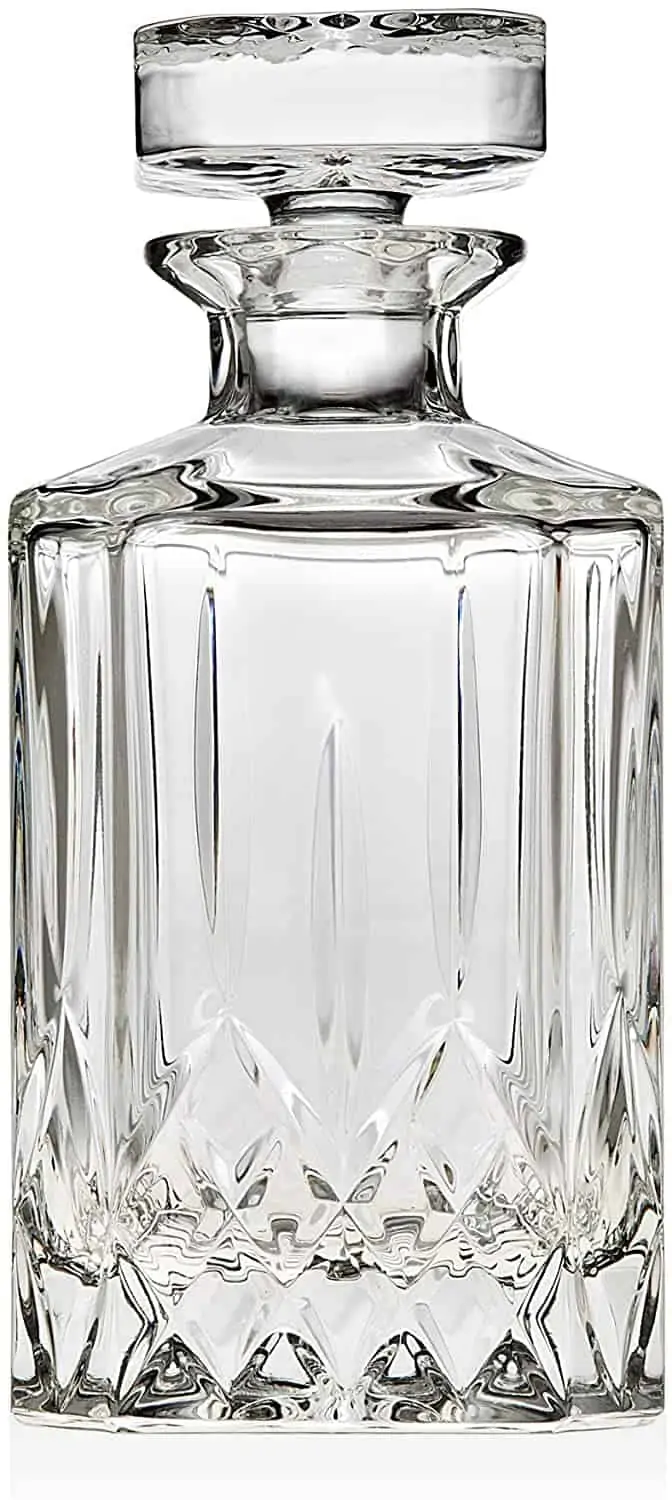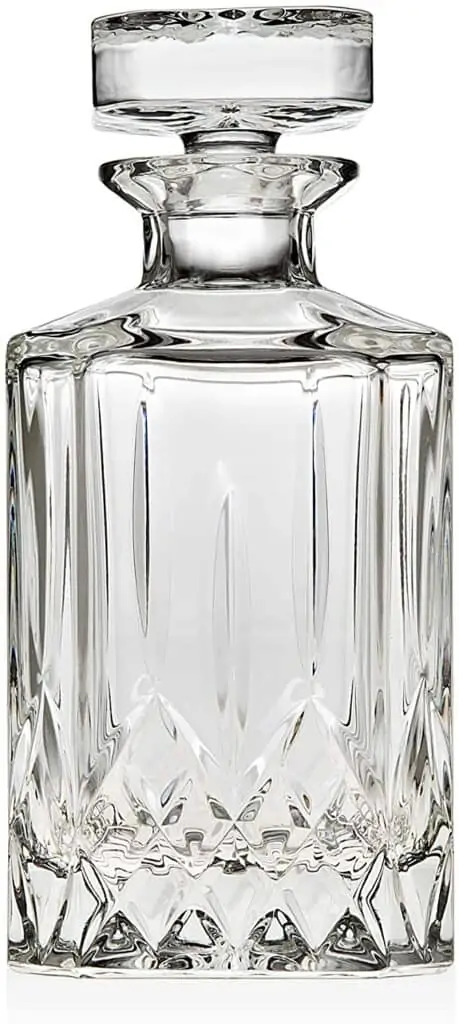 Enjoy this square decanter from Crystal Clear, Alexandria Collection.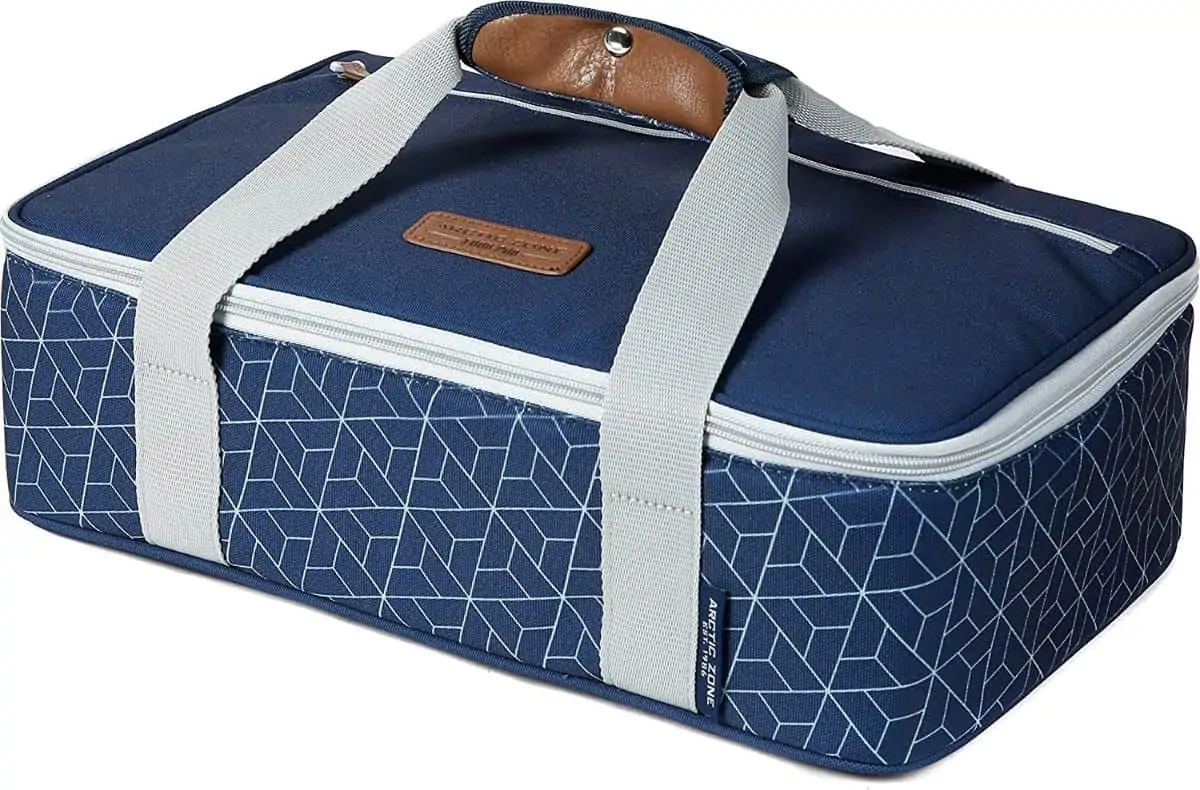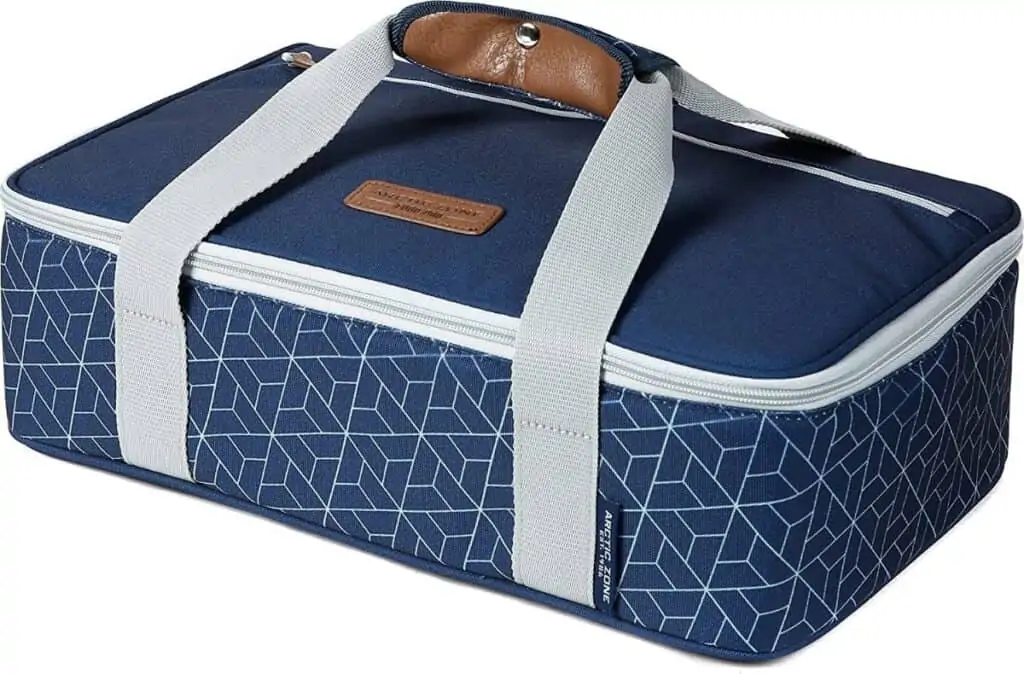 Fully insulated casserole carrier with easy to clean aluminized lining, zippered closure and reinforced handles to keep your warm food warm or your cold food cold.
This cute, compact tin is filled with 50 hilarious and thought-provoking questions asking players to choose between two equally good, unpleasant, or absurd scenarios.
These wine bags are made of unique 100% cotton linen and they are the perfect gift for your favorite host. Printed on high quality cotton linen material, these wine bags make the cutest addition to your elegant party decor.
Present this beautiful Oh! Nuts tray of decorated biscotti to leave a memorable impression.
It features a whopping 18 individual masterpieces for the discerning recipient.
Replace the traditional holiday candy and chocolates with trendier baked goods and dessert treats.
Newward Wine Chiller Stick, a combination of wine bottle chiller, filter and pourer, allow you enjoy a glass of perfect chilled wine at optimal temperature.
Its elegant design will add a level of refinement to your wine drinking experience, is the perfect gift for wine lovers.
This unique women's thank you gifts for women is packed with products that are guaranteed to impress the appreciation!
Each pack comes with high quality Sometimes You Forget You're Awesome So This Is Your Reminder Soy Candle, You are Awesome Tumbler, along with funny quotes making your women smile.
It is also a gift set for any OCCASIONS: The Thank you Gifts is a positive daily reminder to her how awesome she is. 
The elegant floral pattern paired with a navy background adds a special touch to these vintage ceramic jar candles which are the perfect gift for any occasion and a guaranteed conversation starter when used as a centerpiece.
This elegant square design beverage dispenser was designed with you in mind.
Constructed of durable hammered glass, that gives any drink an upscale look.
Its glass cover ensures freshness to your drink while keep it clean and sterile.
This drink dispenser fills a large capacity of 2.25 gallons leaving you free to enjoy your guest and family, instead of the constant burden of serving and refilling drinks.
Host is a contemporary guide to eating, drinking and entertaining from W&P Design co-founders Eric Prum and Josh Williams.
From intimate weeknight dinners to festive large-scale gatherings, Eric and Josh show how to be a better host with inspired-yet-approachable recipes and advice for creating delicious meals and unforgettable experiences all with an eye towards how people eat and drink in today's urban centers.
We have lots more Gift Ideas for you too!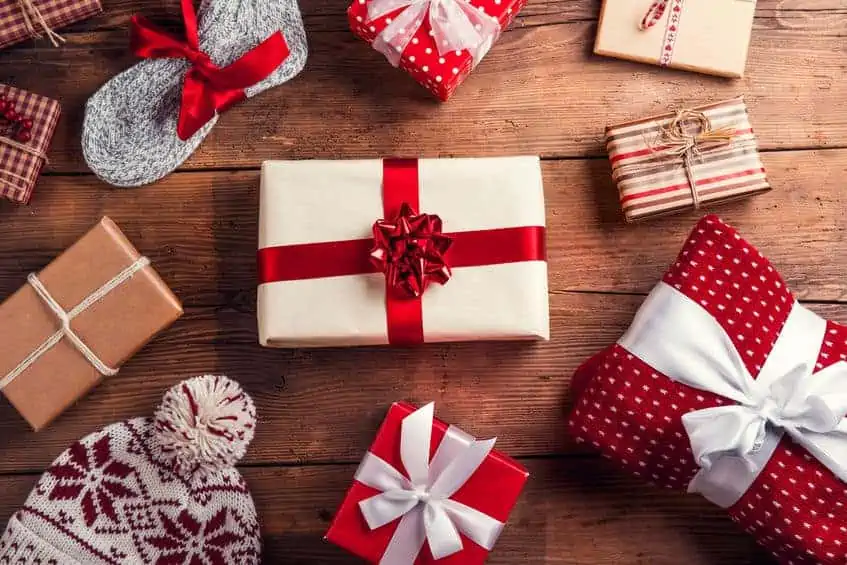 Check out all of our Saving Dollars and Sense Gift Ideas below: