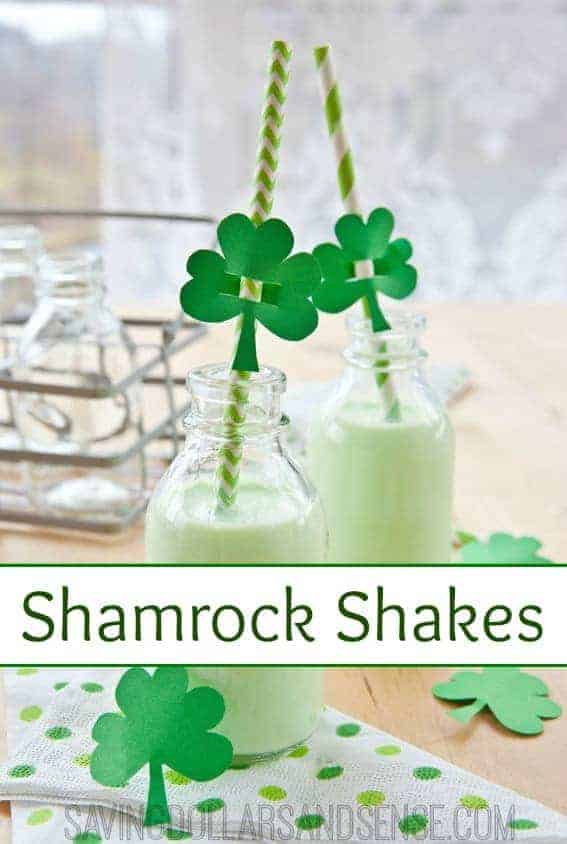 My family looks forward to this time ever year because it is the one time when they can enjoy a Shamrock Shake!
I on the other hand cringe at the financial and nutritional cost of enjoying such a treat. In fact last year we practically choked on our Shamrock Shakes when the bill was around $20!!
But this year we can enjoy the much anticipated taste of the minty shakes for just a few dollars and know exactly what is going into each of the shakes.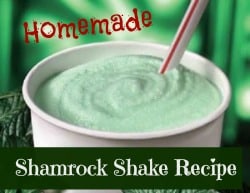 Shamrock Shake Recipe Ingredients:
2 cups vanilla ice cream or 2 cups soy ice cream
1 1/4 cups 2% low-fat milk or 1 1/4 cups soymilk
1/4 teaspoon mint extract or 1-2 drops Peppermint Vitality Essential Oil*
8 drops green food coloring
Blend it all together until it has a nice creamy texture and all of the food coloring has been evenly mixed in to give it that nice green tone.
*Saving Dollars and Sense Tip: I only use and recommend ingesting Young Living Essential Oils. Not all oils are made the same, but I trust Young Living and their Seed to Seal policy. You can find out how to save 24% on your essential oils here.