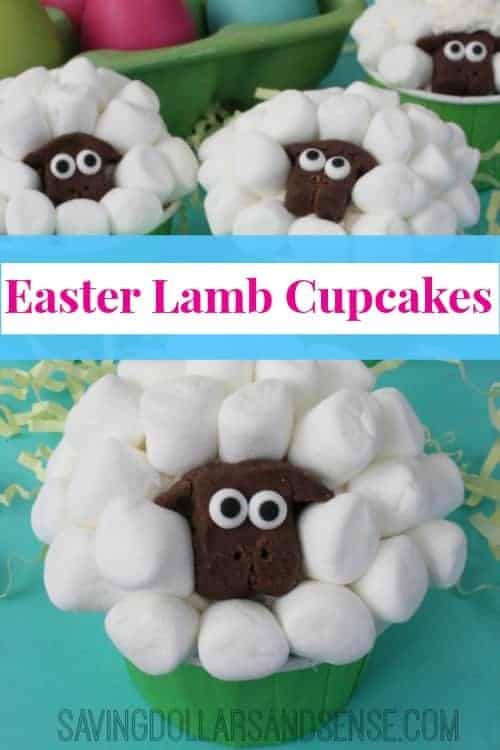 I am in love with these super adorable Easter Lamb Cupcakes!
I can just picture a whole platter of them on the dessert table for our family Easter Dinner Celebration!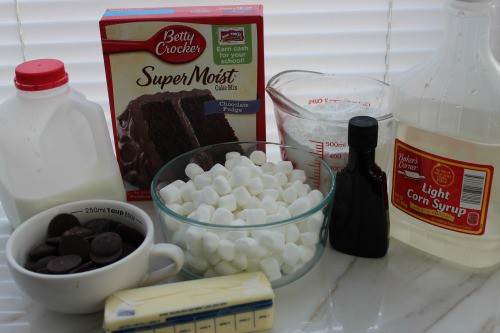 INGREDIENTS
CUPCAKES:
1 box Chocolate Cake Mix
1/2 cup Vegetable Oil
3 Eggs
ICING:
1 cup softened Butter
2 tbsp Milk
4 cup Powdered Sugar
CANDY CLAY:
6 oz Dark Chocolate Chips or Wafers
2 tbsp Corn Syrup
DIRECTIONS
Melt chocolate in microwave by heating for 30 seconds then stirring and repeating process until it is melted and smooth.
Stir in corn syrup until well mixed. Mixture will be grainy.
Pour onto plastic wrap and allow to set for several hours (until firm).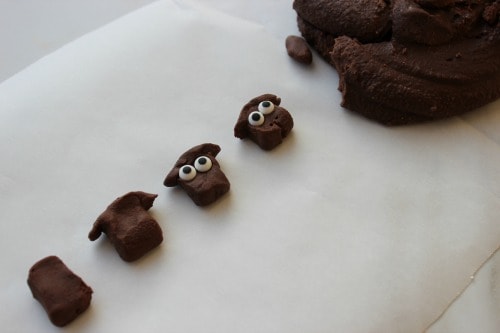 Break off small pieces of the candy clay mixture and knead to soften.
Form each into a flattened cube 3/4″ x 3/4″ x 1/4″ tall.
To each of these we will attach ears at the top and using a toothpick we will carve in the mouth and nostril area.
Also place candy eyes like these ones here and press in place.
Allow the heads to set for 30 minutes.
Store remaining candy clay by sealing in zippered bag and refrigerating.
Bake cupcakes according to box directions.
Allow to cool.Cream butter and vanilla in a large bowl
Slowly add in the powdered sugar, and milk as needed, until everything is incorporated and frosting is right consistency.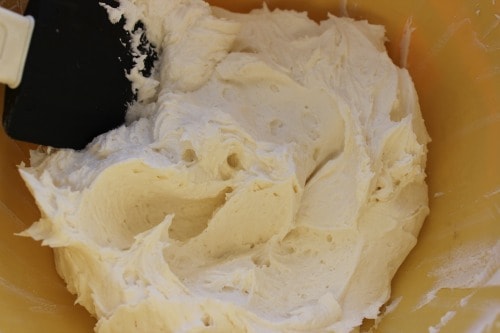 Beat for 5 minutes to make sure it is fluffy.
Ice cupcakes then decorate tops with sheep heads and mini marshmallow to represent wool.