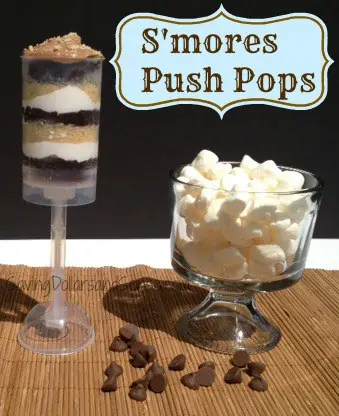 My latest recipe is a take on the classic s'mores. This Smores Push Pops recipe is easy and a lot of fun.
It is amazing how much you can do with a package of refillable Wilton Push Pop Containers!
This is probably one of my favorite push pop recipes that I have come up with so far and I have to say I think it is my sons favorite too!
The first thing I did was make a batch of brownies using a brownie mix I had in the pantry. Any brownie mix will work. I had to let them cool completely before I cut them. I used the empty push pop as a cookie cutter to cut out the perfect size circles from the pan of brownies.
Then I began to layer starting with a brownie circle first. Then some marshmallow fluff. Followed by some graham cracker crumbs.
Repeat layers until you have filled the push pop ending with a brownie circle on top.
The last step to finish off this masterpiece was to make some chocolate marshmallow frosting.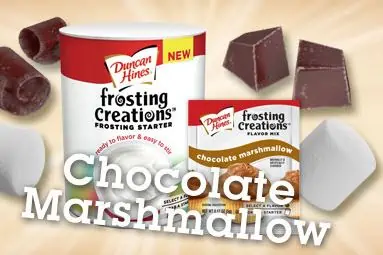 This was super easy because I just happened to have a tub of Duncan Hines Frosting Starter and a packet of Duncan Hines Frosting Creations flavoring in chocolate marshmallow.
Of course I didn't use the entire tub of frosting and only took out was I thought I would use and mixed it up in a smaller bowl.
Frost the top of the brownie and sprinkle with some more graham crackers crumbs.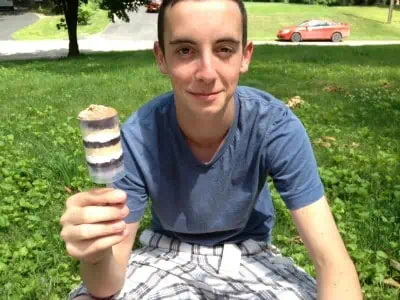 That's it!
These make the perfect summer treat.