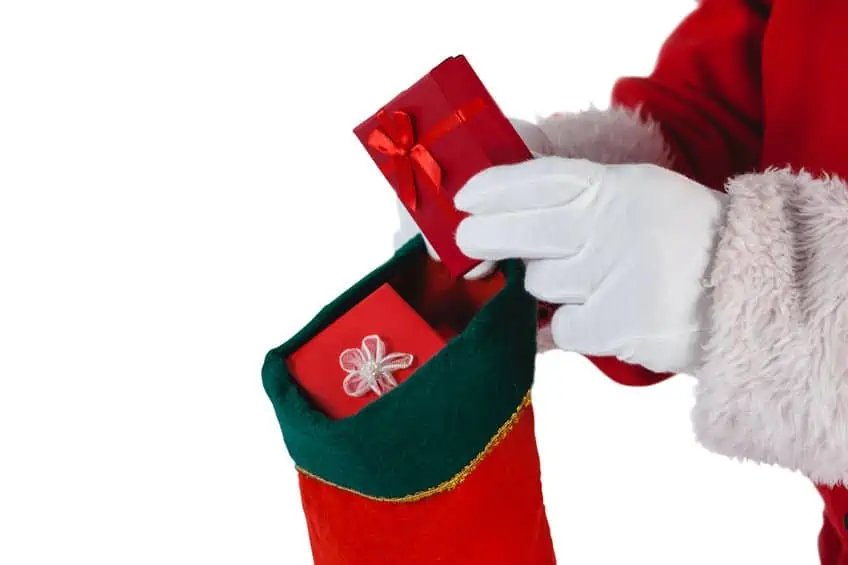 I have to tell you that the holidays have changed a little bit since my kids became adults and began living on their own.
This year, I believe most of the gifts under the tree will be for the newest addition to the family. I cannot wait to see Liam enjoying all of the magic of the holiday season this year now that he is older and can really enjoy it all.
My kids have both told me not to worry about giving them gifts like we did when they were little, because there really isn't anything they need or want. Of course, I still plan to get them something 😉
Besides, I will always be their mom and want to give them gifts, no matter how big they get.
One thing that I cannot let go of is giving them their stockings.
Putting together their Christmas stockings each year was one of my favorite things to do. My kids would wake up on Christmas morning and rip into their gifts waiting for them underneath the tree. It would be over in a flash, but then there was always the stocking waiting for them for just this time.
I have always included some of the same things, year after year, like candy, fruit, socks, gift cards.
Each year I would choose to add some little trinkets like jewelry or toy cars along with the other treats. Something personal for each of them.
Now that they are older, the trinkets are a lot more adult as well.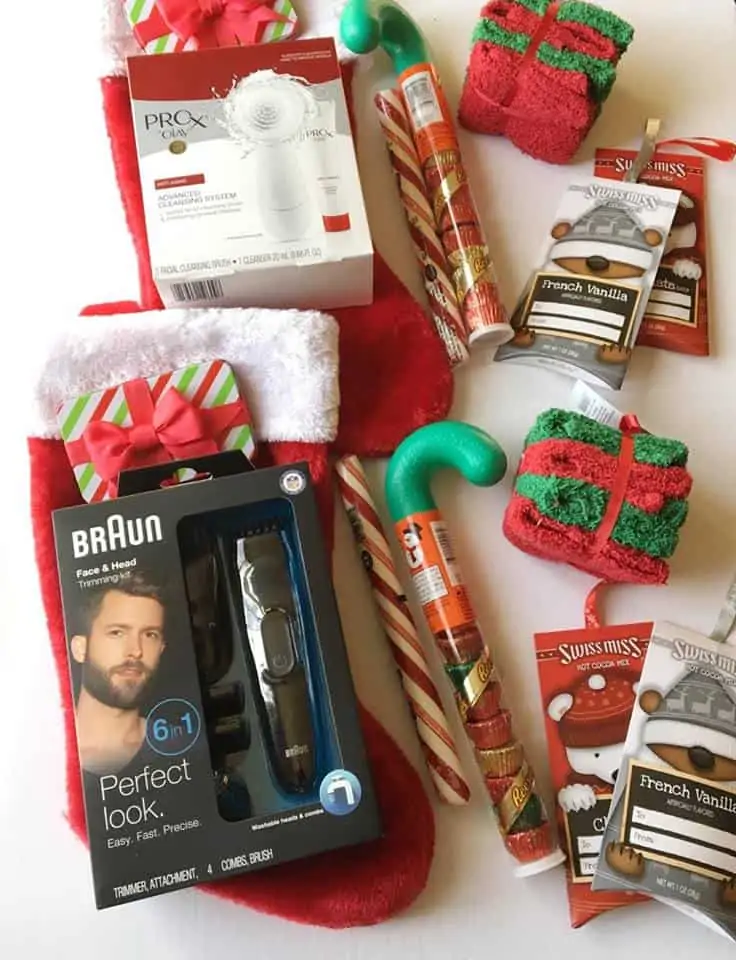 This year I headed to Walmart to find everything I wanted to add to their stockings and was so happy to be able to find everything in one stop. Since it was Walmart I was confident that I was getting the best deal I could.
For my daughter, I went with The Olay Pro-X Advanced Cleansing System which was on rollback at Walmart for just $29.97. Combine that with a $4 off brandSAVER coupon that dropped on 11/26, and you'll get a great deal on a gift she will love!
I chose this Braun Multi Grooming Kit MGK3020 for my son because I know how important it is to him to have a nice and clean-shaven look all the time. The 6-in-1 beard/hair trimmer will also be on a special holiday rollback for only $21.97 through December.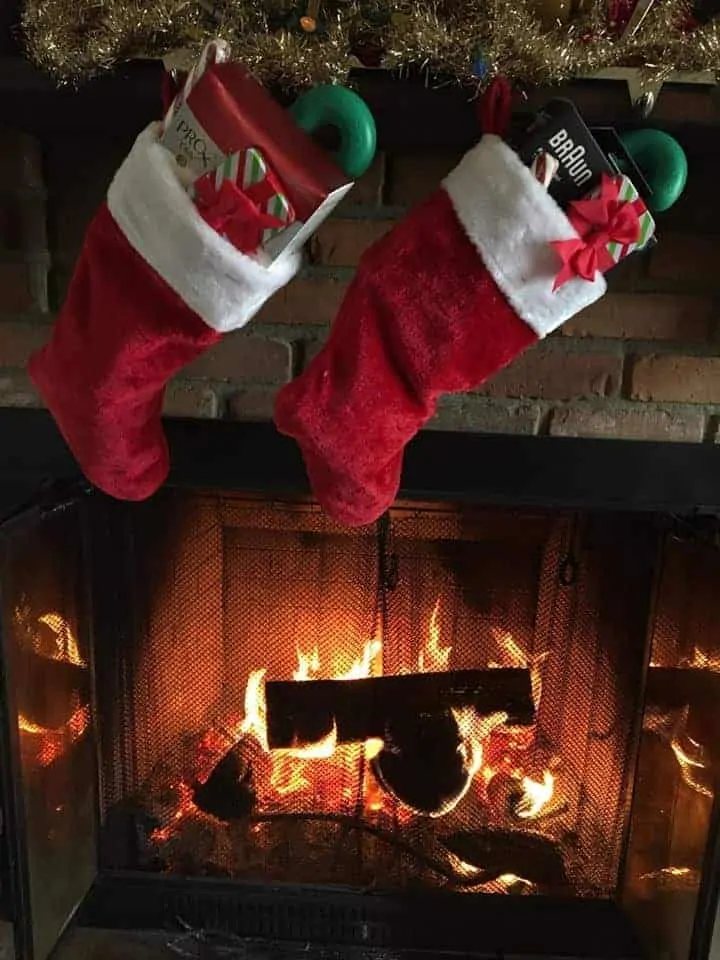 Do you have adult children? If so how have your holidays changed over the years? Do you still make stockings as I do?
I loved when it came time for them to see what was in their stockings. They were always surprised to find some of the things inside, even if they learned to expect other things each year.
I think I did a great job on their stockings again this year and cannot wait to give them to my kids.
This is a sponsored conversation written by me on behalf of Olay and Braun at Walmart. The opinions and text are all mine.