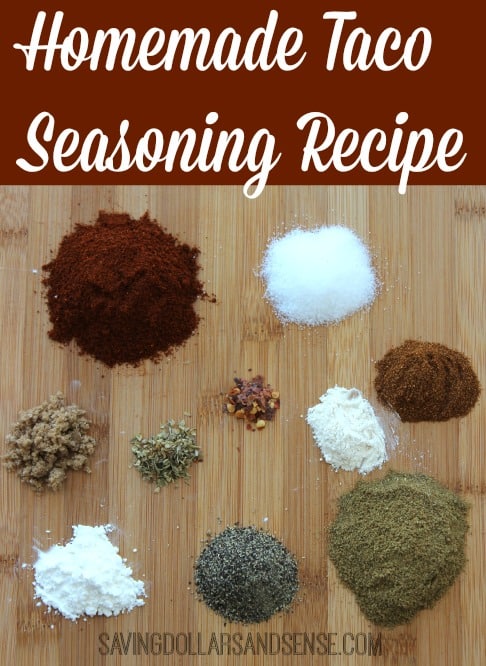 This Homemade Taco Seasoning Mix is so easy to make and have on hand. Plus you are able to get rid of the high levels of salt and other garbage found in the individual packages you can buy at the store.
INGREDIENTS
1 tbsp Chili Powder
1 1/2 tsp Cumin
1 tsp Salt
1 tsp Black Pepper
1/2 tsp Paprika
1/2 tsp Corn Starch
1/4 tsp Garlic Powder
1/4 tsp Onion Powder
1/4 tsp Crushed Red Pepper Flakes
1/4 tsp Oregano
1/4 tsp Brown Sugar (optional)
1/4 tsp Cayenne (optional for more heat)
DIRECTIONS
This + 1/2 cup water for 1-2 lb of ground meat.