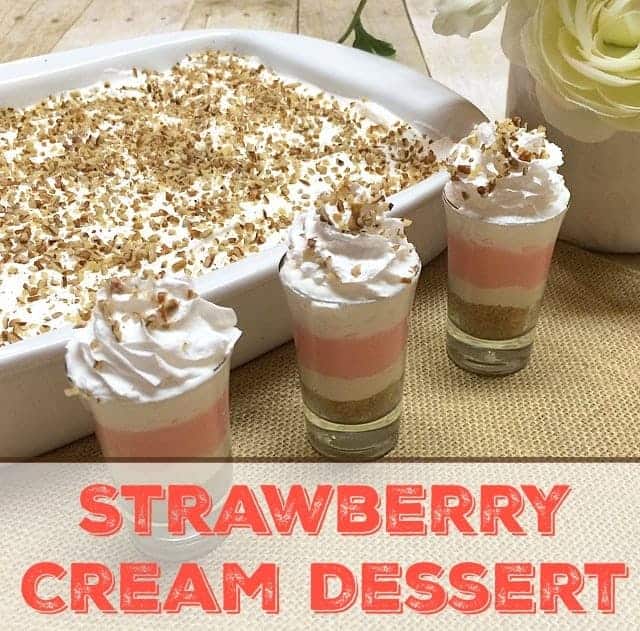 This Strawberry Cream Layered Dessert is simple to make and one that everyone can enjoy!
INGREDIENTS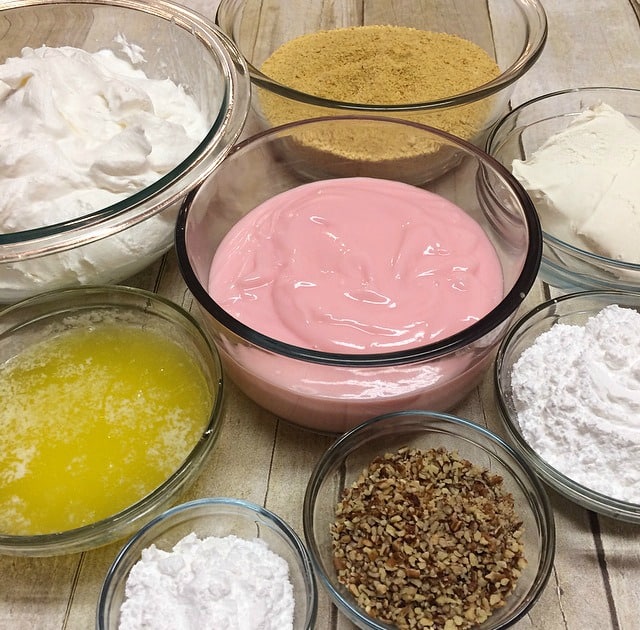 Layer 1
2 c. Graham Cracker Crumbs
1 Stick Butter, Melted
2 T. Powdered Sugar
Layer 2
8 oz Cream Cheese
1 c. Whipped Cream
1/2 c. Powdered Sugar
Layer 3
1 – Package of Instant Strawberry Pudding
2 c. Milk
Layer 4
2 c. Whipped Cream
Chopped Pecans or Graham Cracker Crumbs for Garnish
INSTRUCTIONS
Mix 1st layer ingredients and press into a 9×13″ baking dish.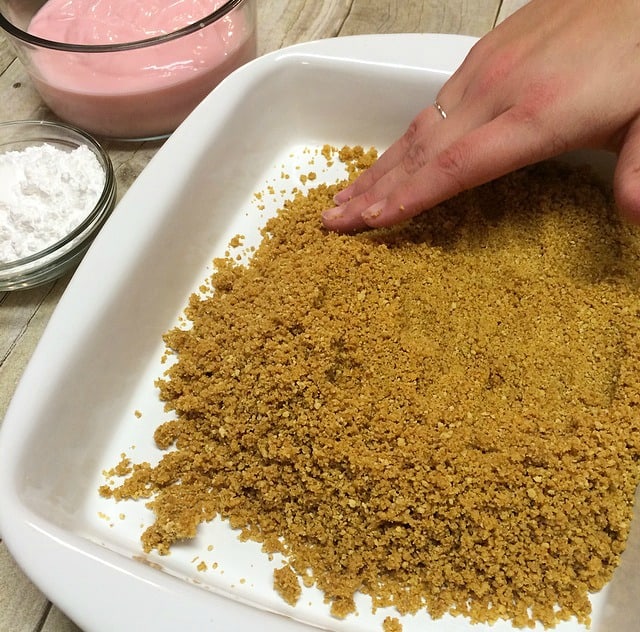 Place in refrigerator to cool for approximately 30 minutes or in freezer to quick cool for approximately 10 minutes.
Make pudding according to package instructions and refrigerate. Mix together second layer ingredients.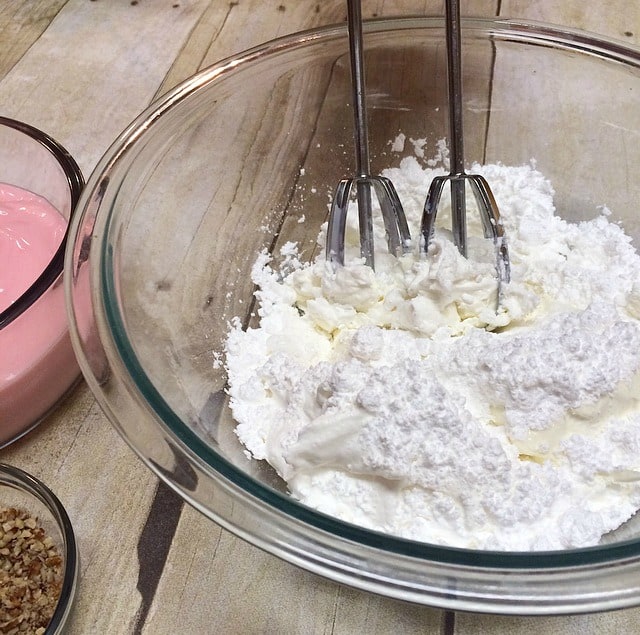 Spread second, third, and fourth layers in order onto the graham cracker crust.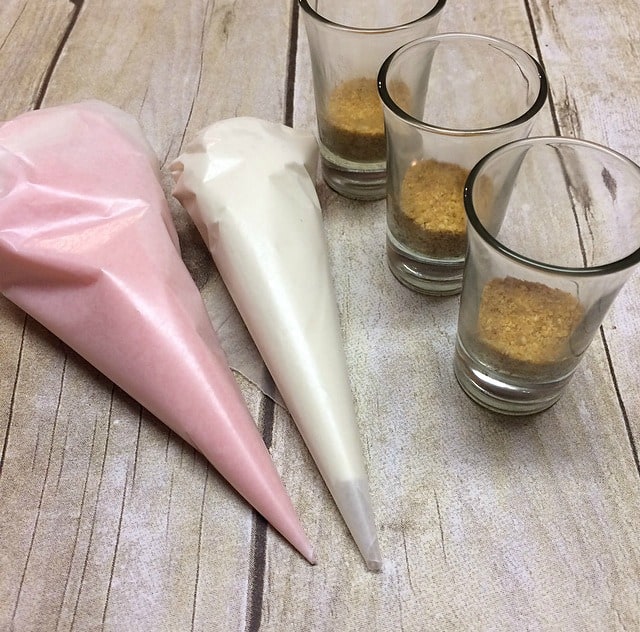 Garnish with graham cracker crumbs or chopped pecans.
Refrigerate for one hour or more and serve.