There are 7 Ways to Use Swagbucks to Get Free Gift Cards!
Sign up free here and start earning gift cards that you can use at your favorite places.
I like to save all of mine up and then cash them in for Amazon Gift Cards, which I use to get some of my Christmas shopping done for
FREE

!

Getting discounts and savings on your purchases can make your shopping experience great, but getting something for free makes it even better.
If you'd love to get free gift cards, one of the best and easiest ways to do that is through Swagbucks!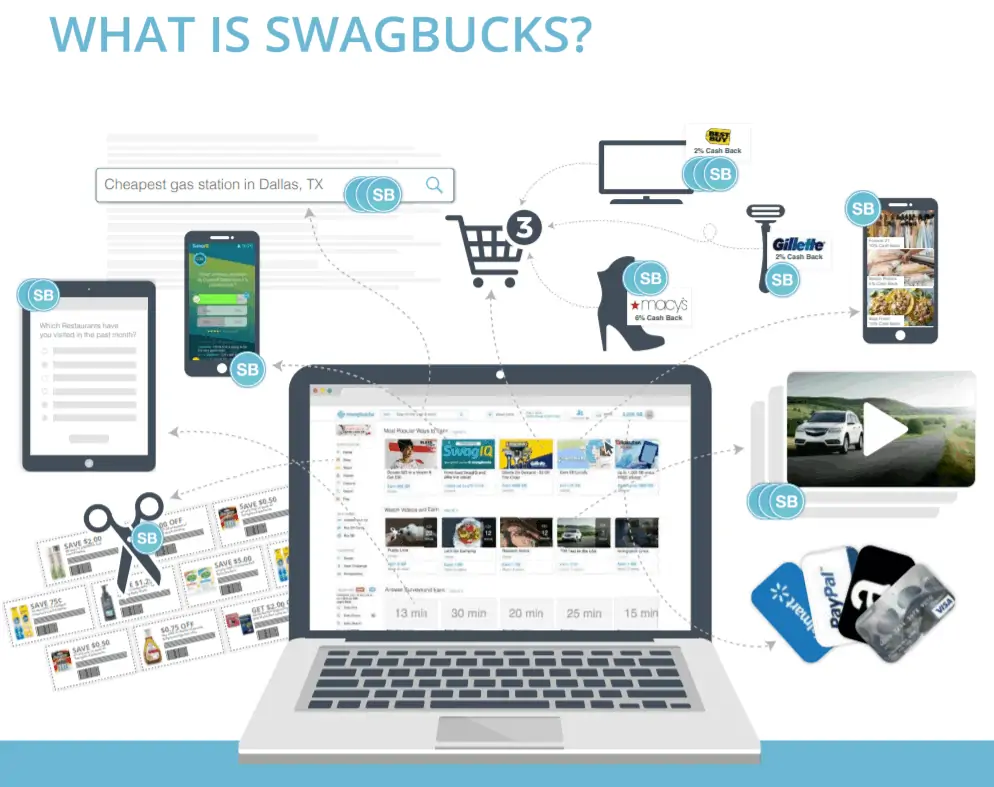 Swagbucks gives you many ways to earn points by doing things you already do online.
Once you earn enough points, you can use them to redeem gift cards from Amazon, Target, Starbucks, eBay, Walmart, Sam's Club, or Uber.
If you're looking for ways that you can earn points at Swagbucks quickly and easily, here are seven you can try.
Shop
Earn points for shopping! What's better than that?
It's like getting paid to do what you love. Swagbucks offers points for every dollar you spend when you shop online.
The points you earn depends on the size of your purchase, however, it is possible for you to score a free gift card with just a single purchase.
Answer
Answering surveys will also earn you Swagbucks points.
Once you're on the Swagbucks homepage, select the "Answer" button on the sidebar to get started.
There are multiple surveys to choose from that will take you from 9 to 15 minutes to complete.
Vote
You can vote in the daily Swagbucks poll which will earn you an extra point every day.
You can find the Daily Poll in the sidebar of the main page. Voting in the daily poll every day for a month will easily earn you up to 31 extra points.
Search
Instead of using Google to search for answers, use Swagbucks as your default internet search engine.
Since it is run and powered by Yahoo, you are assured that you are getting legit answers online.
Find the Search button on the sidebar or bottom part of the Swagbucks homepage then select "Learn More" to know how you can set Swagbucks as your default search engine.
A single search can earn you an instant 7 Swagbucks.
Watch
Earn Swagbucks points every time you watch a sponsored video.
Use the Swagbucks Watch option from the sidebar of their webpage and have fun watching videos and earning points for doing so.
The contents may range from an ad to viral clips and news content.
Download
Another way to earn big points is by downloading, installing, and opening apps on your phone or computer.
You can use the app that they ask you to download or you can open the app and then delete it, and you will still get to keep the points that you earned.
Tell
If you want to share the good news of earning free gift cards with your friends and family, you can earn points with every sign up you refer to Swagbucks when they use your referral code.
Your friends will not only get 500 Swagbucks instantly, but you will also earn 10% of their earnings as long as they are members.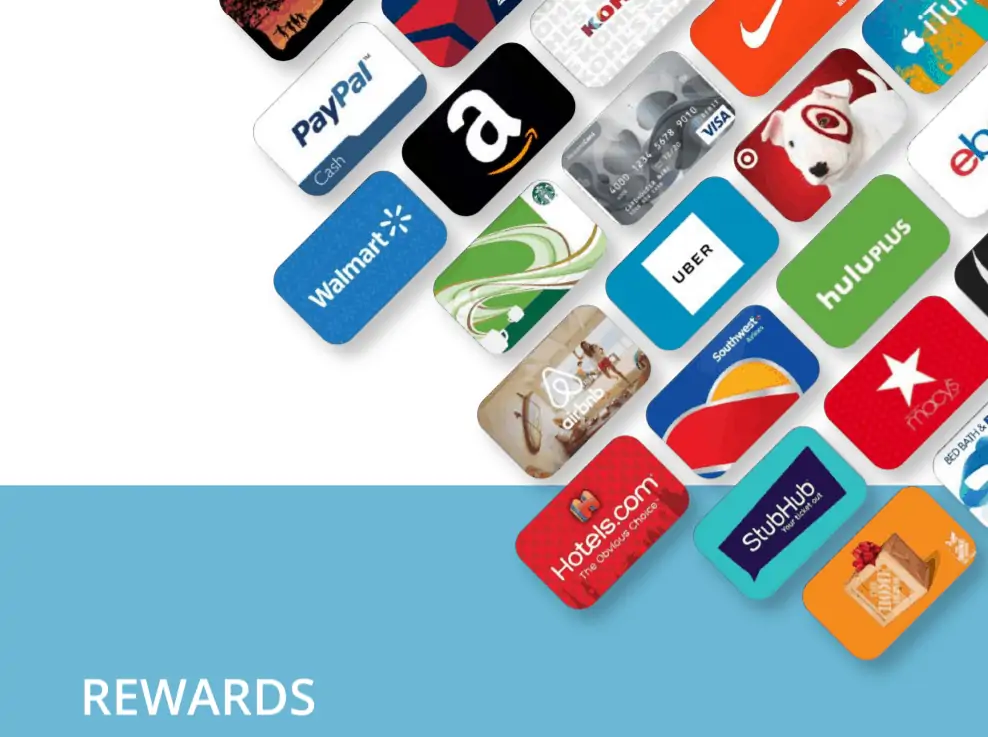 Nothing beats earning free gift cards in the comfort of your own home, right?
What's better is that Swagbucks is free, so you've got nothing to lose by trying it out.
Like I mentioned at the beginning, I have been able to earn lots of Amazon gift cards over the years.
Sign up here today and start earning gift cards for the holidays.