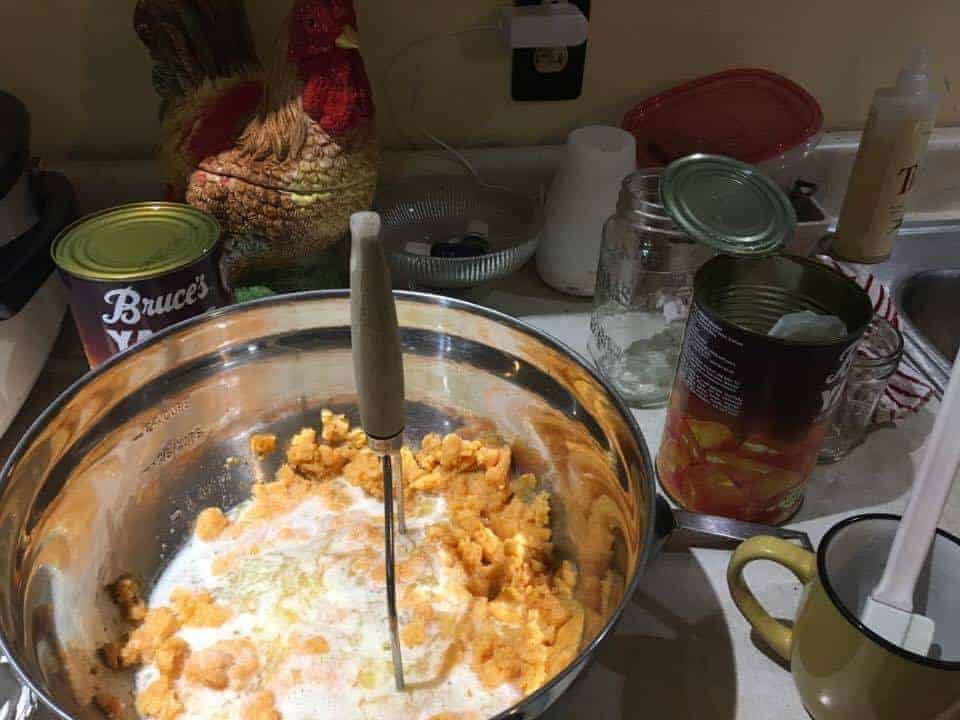 Ever since I can remember, my favorite dish at Thanksgiving Dinner was the Sweet Potato Casserole with marshmallows on top. I especially loved it when my mom left it in the oven just a few moments too long and the top burnt just a little bit.
A few years ago I began testing out some sweet potato casserole recipes in search of the BEST Sweet Potato Casserole recipe ever and this year I have found it!
The recipe calls for cooking and peeling sweet potatoes, but I chose to use one large can of yams
instead to save a little time.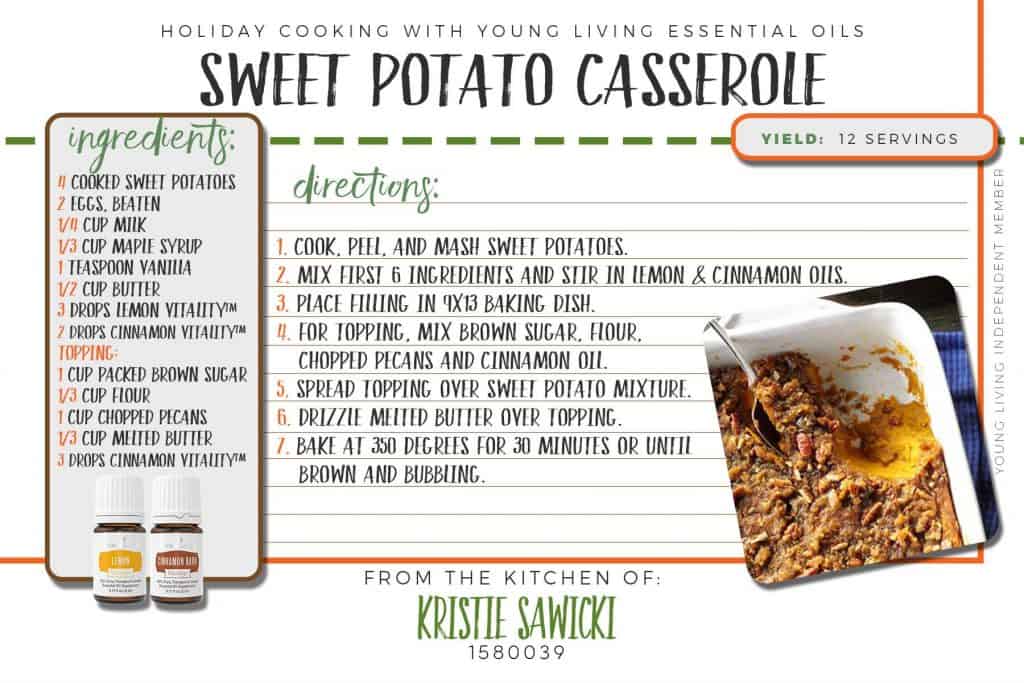 I am re-sharing this recipe because it really is THE BEST Sweet Potato Casserole recipe I've ever had!
We had our family Thanksgiving last Saturday before Richie had to head back to the Air Force.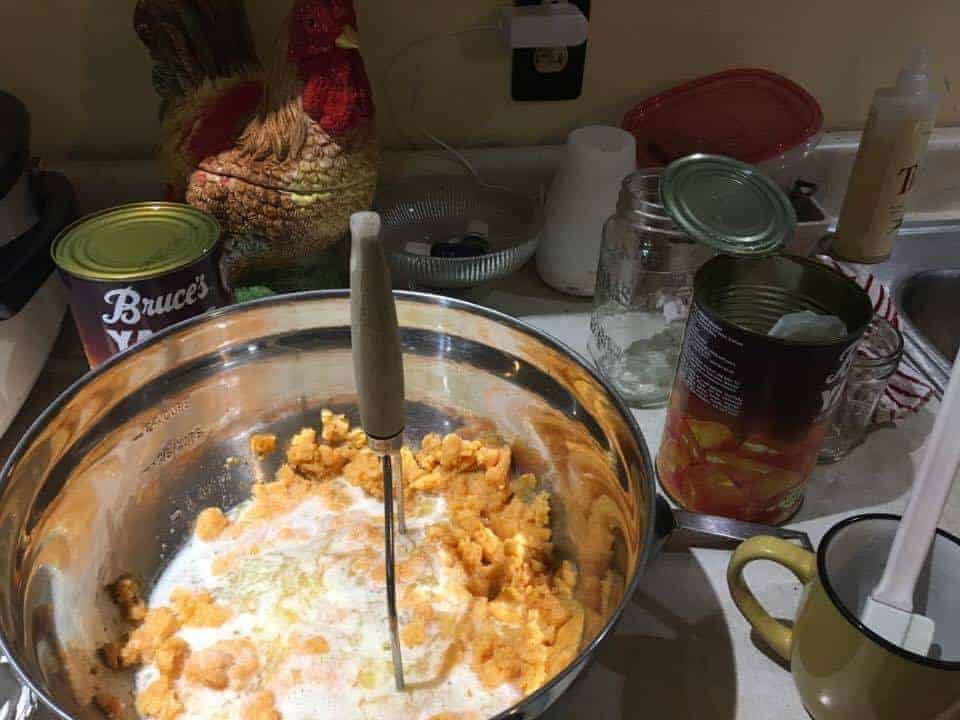 I was trying to get pictures of the entire process to show you how super simple it is to make.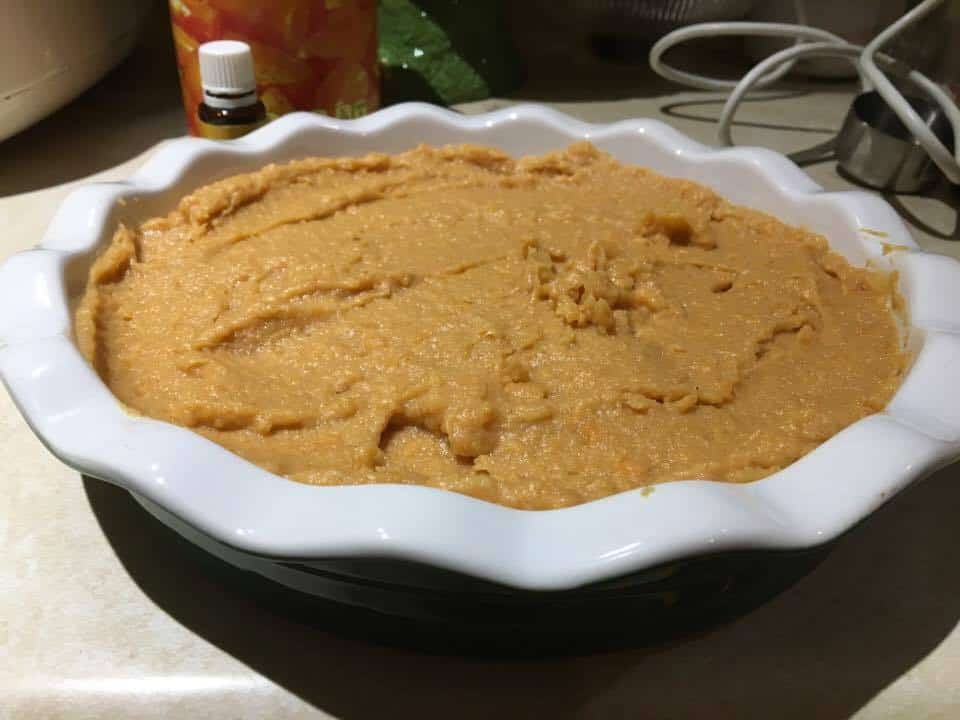 I was doing so well until the very end.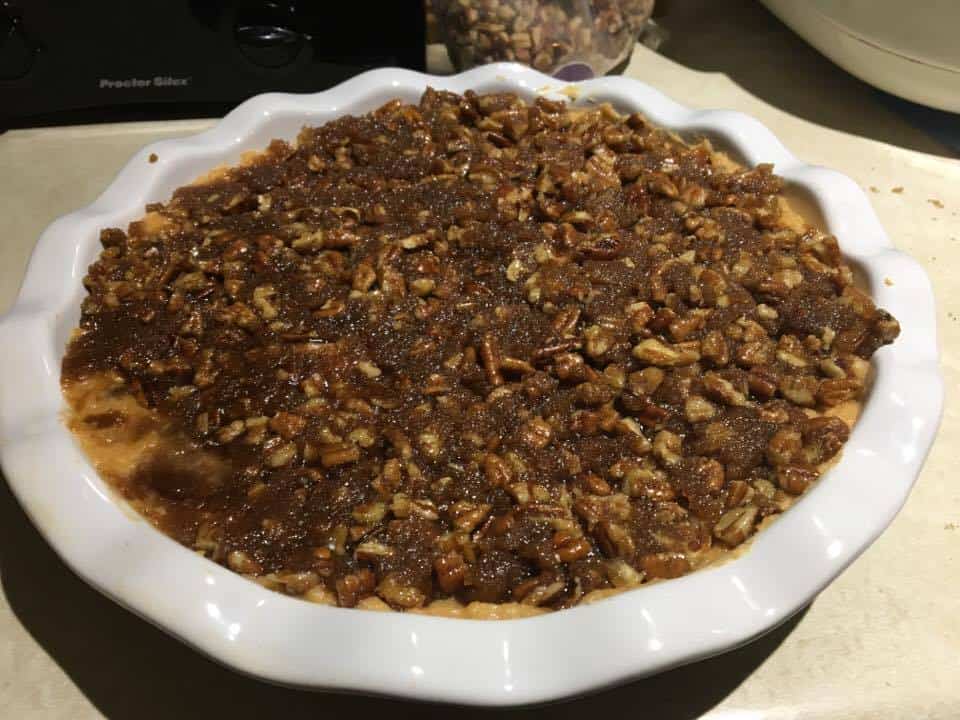 By the time I remembered to get a final picture several guests had already dug into it.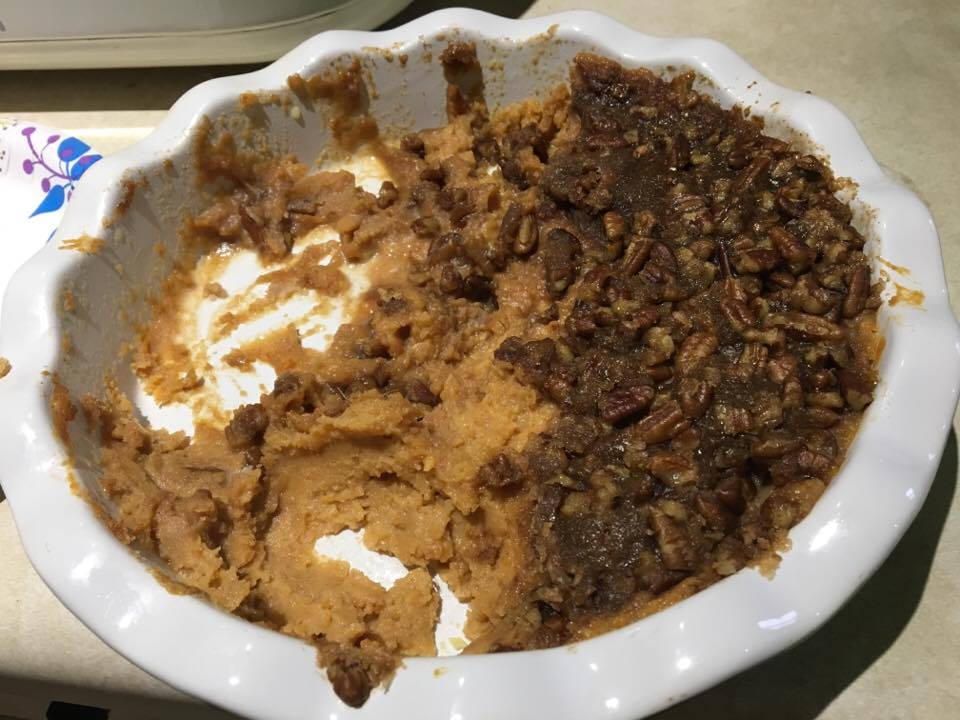 So here is the real life picture of it. No matter how messy and awful it might look, trust me it was ah-mazing stuff!!
Oh, and if you are lucky to have any leftover…it makes the perfect breakfast the next morning with a cup of coffee.
This recipe uses Vitality Essential Oils which are the only essential oils I would ever consider using in my recipes and have a much better flavor than traditional extracts and herbs. Plus the added health benefits makes my body happy too 🙂
In fact, I have slowly been replacing as many herbs and extracts as I can for these Vitality oils instead. I am finding that I save so much money using these instead since a drop is really all you need in most circumstances.
You can find all of the different ones available here.
What is your favorite Thanksgiving dish that you always look forward to each year?