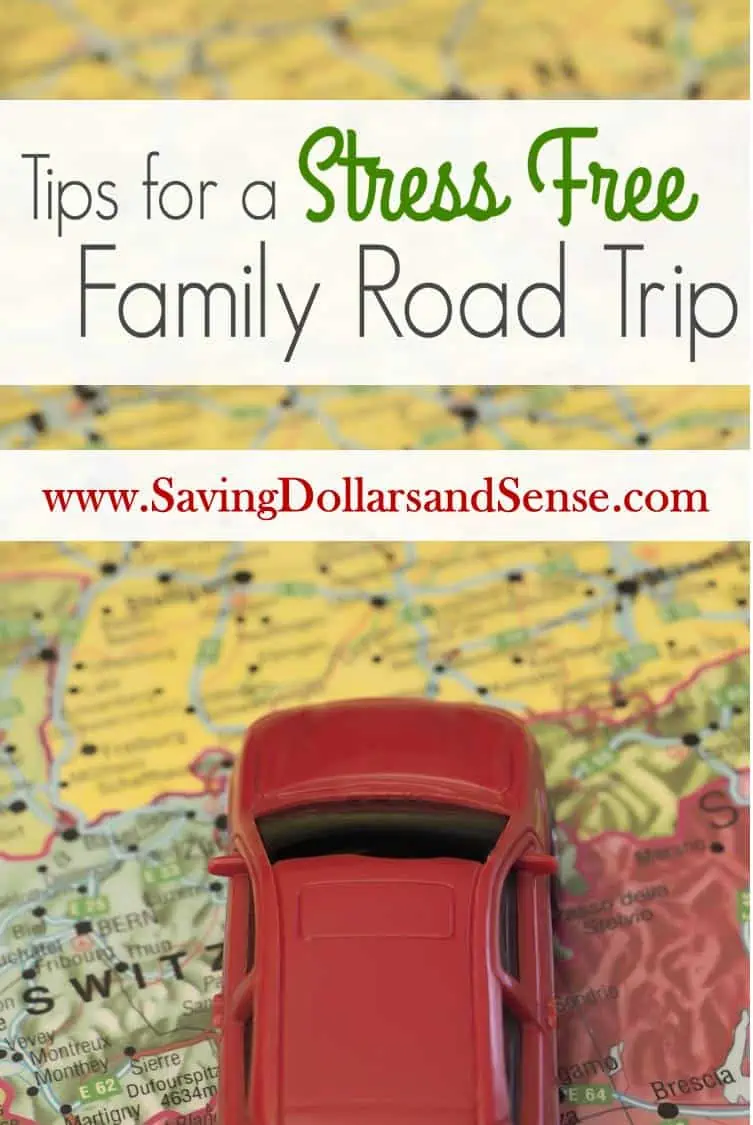 As summer approaches and school

gets out for the summer, many people will begin planning family vacations!
Whether your vacation is a road trip itself, or there

are a few hours or more drive to your destination, here are a few ways to make the most of an extended drive with your family.
Have a Plan
Whether you have an elaborate trip on the road planned or just a few hours drive to your vacation destination, having an on-the-road plan is a great way to enjoy the journey. Check the map to see if there are any places that would be fun to make a brief stop, make sure to have plenty of snacks packed for your children, plan a few games or things for entertainment ahead of time.
Though you may do just fine to just load your kiddos and luggage and hit the road, having a plan is a sure way to avoid road weary tantrums or to at least be prepared to face them when they come. The rest of the ideas below are some things to consider when making your plans.
Road Entertainment
Make sure to have tablets and electronics fully charged and ready to be used. Pack plenty of headphones so that multiple people can use different devices without interfering with others. If you don't have a device for each passenger, grab an inexpensive headphone splitter to allow two people to watch the same film from one device. Make sure to pack charging devices that are compatible with the outlets in your vehicle.
Though electronic games and videos are a great way to keep everyone entertained, you may want to plan other entertainment as well. Look on Pinterest to find a few road games to plan out ahead of time. Look for "get to know you" types of games where you can make being crammed in the same small space an opportunity to get to know your family better!
If you are on a long trip, plan games and entertainment that will encourage your children to look out the windows at the world passing around them. "I Spy" games are great for this, and will give your children an appreciation for the differences in culture and the beautiful world we live in.
Organization Is Key
Try to keep your road trip supplies as organized as possible! There is nothing more frustrating than to have to dig around in a packed car for something you need to appease your children all while being irritated and now motion sick yourself!
Keep an organized "on the road bag" within arms reached packed with electronics, snacks, and any infant items you may need. Each time you need to stop for gas or to use the restroom, make sure to quickly reorganize your vehicle. Get things straightened up, trash tossed, and your bag reorganized to keep things easy to grab on the go.
Make Occasional Stops
Don't be so committed to a schedule that you avoid stops at all costs. Or if a tight schedule is absolutely necessary, make sure to leave early enough to allow yourself time for stops.
Instead of driving through for food and eating on the road, find a park to picnic at to give your children a chance to burn some energy. Stopping to stretch your legs and letting your children get out of the car for a bit will do wonders to help everyone not be grumpy and tired. And allowing your children a chance to run and play will possibly create some naps on the road.
Take a Deep Breath
Planning for entertainment, snacks, breaks and all of the other things necessary to keep your children happy on road trips is certainly important. But it is equally as important to make sure you are comfortable and enjoy the trip as well.
Make sure to grab a CD or make a playlist on your phone of music that makes you relaxed and happy. Grab snacks that you will enjoy as well to keep you occupied while on the road. Make sure to take a break when you need it as well, especially if you are doing any of the driving.
Enjoying the journey of a vacation is often just as important and fun as the vacation itself! Hopefully these tips will help your next long family road trip a bit more pleasant. What are some things that your family does to make time on the road more enjoyable?