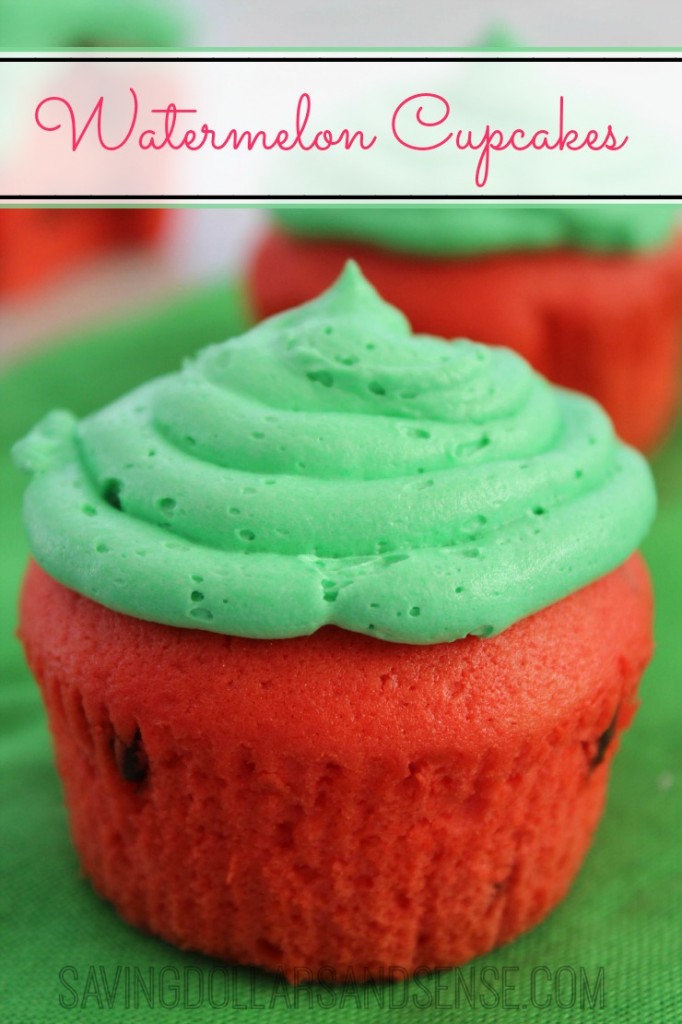 If you are looking for a fun and unique watermelon recipe please allow me to introduce these Watermelon Colored Cupcakes.
Now they may not taste just like watermelon, but they sure do look the part.
Bring these Watermelon Cupcakes to your next gathering, they are sure to be a hit!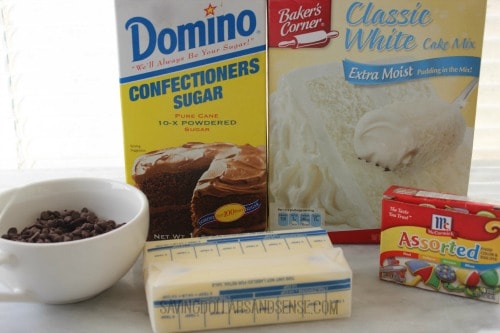 INGREDIENTS
Cake:
1 box White Cake Mix + box ingredients
3/4 cup Mini Chocolate Chips
Red and Yellow Food Coloring
Frosting:
1 cup softened Butter
3 cup Powdered Sugar
3 tbsp Milk
1 tsp Vanilla
Green Food Coloring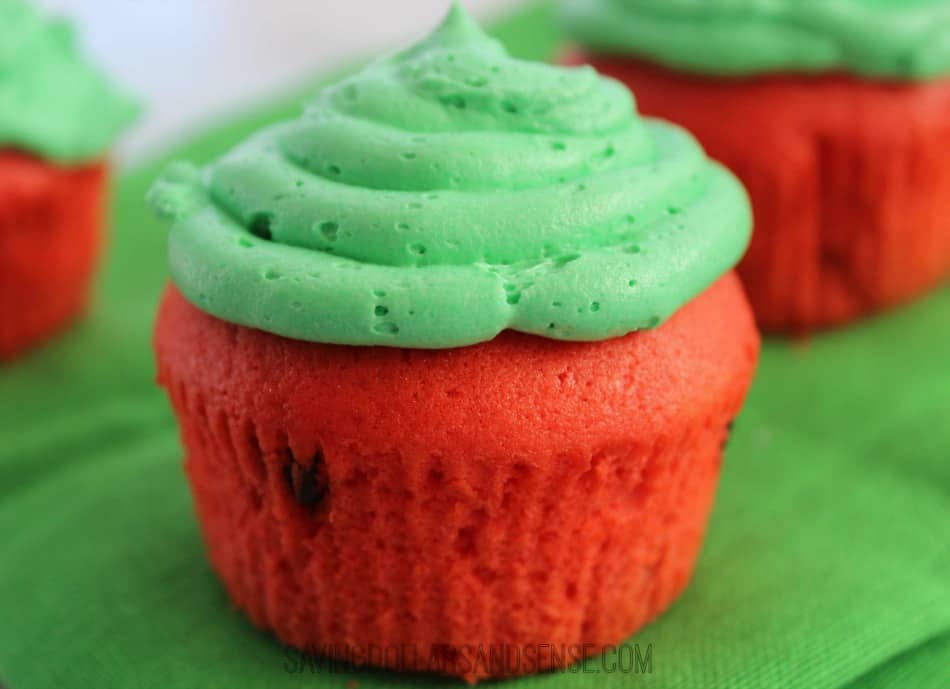 DIRECTIONS
Preheat oven and line muffin tins with paper liners.
Prepare batter according to box directions.
Add just a touch of yellow color and enough red to achieve watermelon pinkish color.
Fold in chocolate chips until distributed.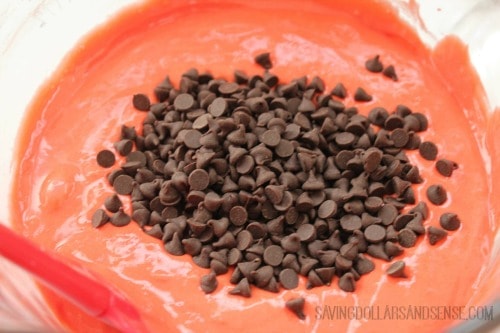 Fill liners 2/3 full and bake according to box directions for cupcakes.
Allow to cool completely.
Whip butter and vanilla for until fluffy.
Gradually add powdered sugar.
Add milk and food coloring until you reach desired consistency.
Transfer to piping bag with round tip and frost each cupcake.